What's new with Overwatch
Echo joins the fight
Introducing Echo, an evolutionary robot with rapidly adapting artificial intelligence. Available now, Echo joins the Overwatch lineup as the 32nd playable hero. With the ability to fly and duplicate enemies' skillsets, Echo shakes up the gameplay in exciting new ways.
PLAY TRAILER
Havana Map
Get ready to explore the heart of Cuba. Discover the old colonial fortifications and fight through the colorful streets of the iconic coastal city. Havana is now playable!
Meet Baptiste
Baptiste leaps across the battlefield, using an assortment of equipment to heal his allies and bring down his enemies. He suppresses foes with his three-round-burst Biotic Launcher, which also doubles as a tool for healing friendlies. Baptiste can activate Regenerative Burst to heal himself and nearby allies over time, and when conditions get deadly, he deploys Immortality Field to prevent allies from dying.
Baptiste's ultimate ability, Amplification Matrix, doubles the damage and healing effects of any friendly projectiles that pass through it.
PLAY TRAILER
Paris
Paris, an elegant city of art and romance, is the home of our newest Assault map.
Begin your journey at the Cabaret Luna, where the velvety alto voice of preeminent diva Luna charms movie stars, revolutionaries, locals, and tourists alike. After the encore, step outside to see the sights and seize victory. Artisanal shops line the streets as you approach the first point, so duck in to sample a macaron or escape enemy fire. Battle through alleys and corridors before clashing with your foes on the banks of the Seine. Once you establish dominance over your adversaries, make your way to Maison Marat and deliver the coup-de-grâce.
Game details
The future is now. Are you with us?
Clash on the battlefields of tomorrow and choose your hero from a diverse cast of soldiers, scientists, adventurers, and oddities. Bend time, defy physics, and unleash an array of extraordinary powers and weapons. Engage your enemies in iconic locations from around the globe in the ultimate team-based shooter. Take your place in Overwatch. The world needs heroes.
Additional information
Publisher
Blizzard Entertainment
Developer
Blizzard Entertainment
Genre
First Person Shooter
Platforms
Xbox Series X|S
Xbox One
Release date
May 22, 2017
Overwatch Watchpoint Pack
Get equipped for Overwatch® 2! Purchase to receive content granted at the release of Overwatch® 2 in October 2022*:
Premium Battle Pass: Season 1**
Two (2) Overwatch® 2 Legendary Hero Skins - Space Raider Soldier 76 and Space Raider Cassidy
2000 Overwatch® 2 Virtual Currency
Overwatch® 2 Player Icon (Overwatch 2 Watchpoint Pack pre-purchase exclusive)
Immediately receive and play:
Overwatch®: Legendary Edition (includes five (5) Legendary Skins, and five (5) Epic Skins)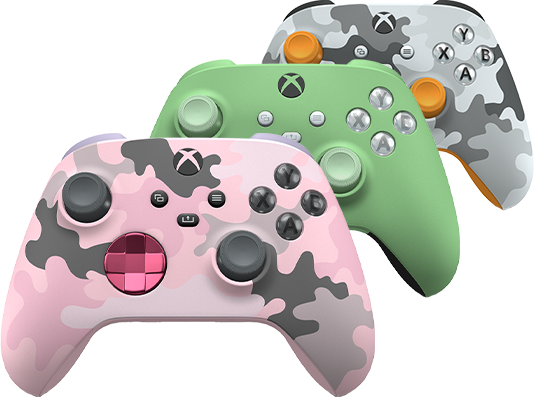 Xbox Design Lab
Save [[PLACEHOLDER1]]
days
hours
Jump to purchase section
minutes
day
hour
minute
[[PLACEHOLDER2]] remaining
[[PLACEHOLDER]] with Xbox Live Gold
[[PLACEHOLDER]] with Xbox Game Pass
[[PLACEHOLDER]] with EA Access
User rating
BUY NOW
PRE-ORDER NOW
DOWNLOAD NOW
box shot
Buy now, [[PLACEHOLDER]] at the Microsoft Store
Pre-order now, [[PLACEHOLDER]] at the Microsoft Store
Download now, [[PLACEHOLDER]] at the Microsoft Store
[[PLACEHOLDER]]
[[PLACEHOLDER]], learn more about ratings
jump to purchase section