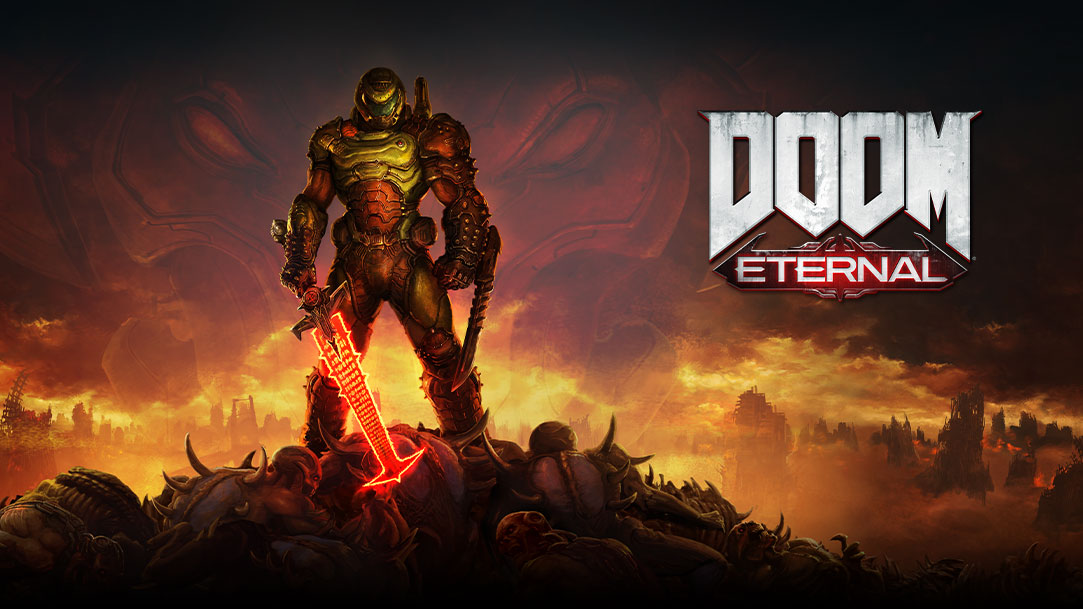 DOOM Eternal
Hell's armies have invaded Earth. Become the Slayer in an epic single-player campaign to conquer demons across dimensions and stop the final destruction of humanity.
Optimized for Xbox Series X|S
Games built using the Xbox Series X|S development kit are designed to take advantage of the unique capabilities of the Xbox Series X|S. They will showcase unparalleled load-times, visuals, responsiveness, and framerates up to 120FPS.

Discover your next favorite game
Play hundreds of high-quality games with friends, plus enjoy online console multiplayer and an EA Play membership, all for one low monthly price.
What's new with DOOM Eternal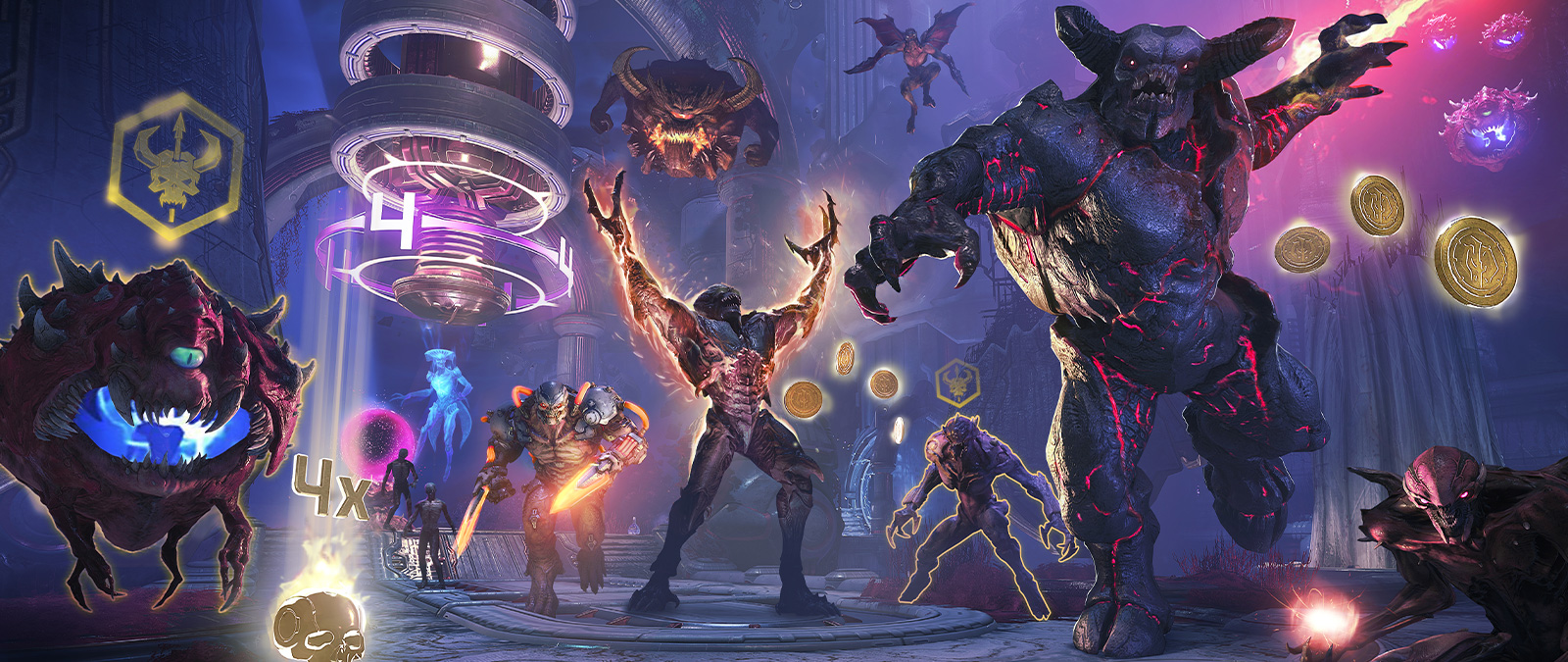 Horde Mode and Update 6.66 Available Now
Free to all players! Experience the all-new arcade-style Horde Mode, compete in the upgraded BATTLEMODE 2.0 multiplayer, put your skills to the test with two all-new Master Levels, earn new skins for the DOOM Slayer and demons, and more.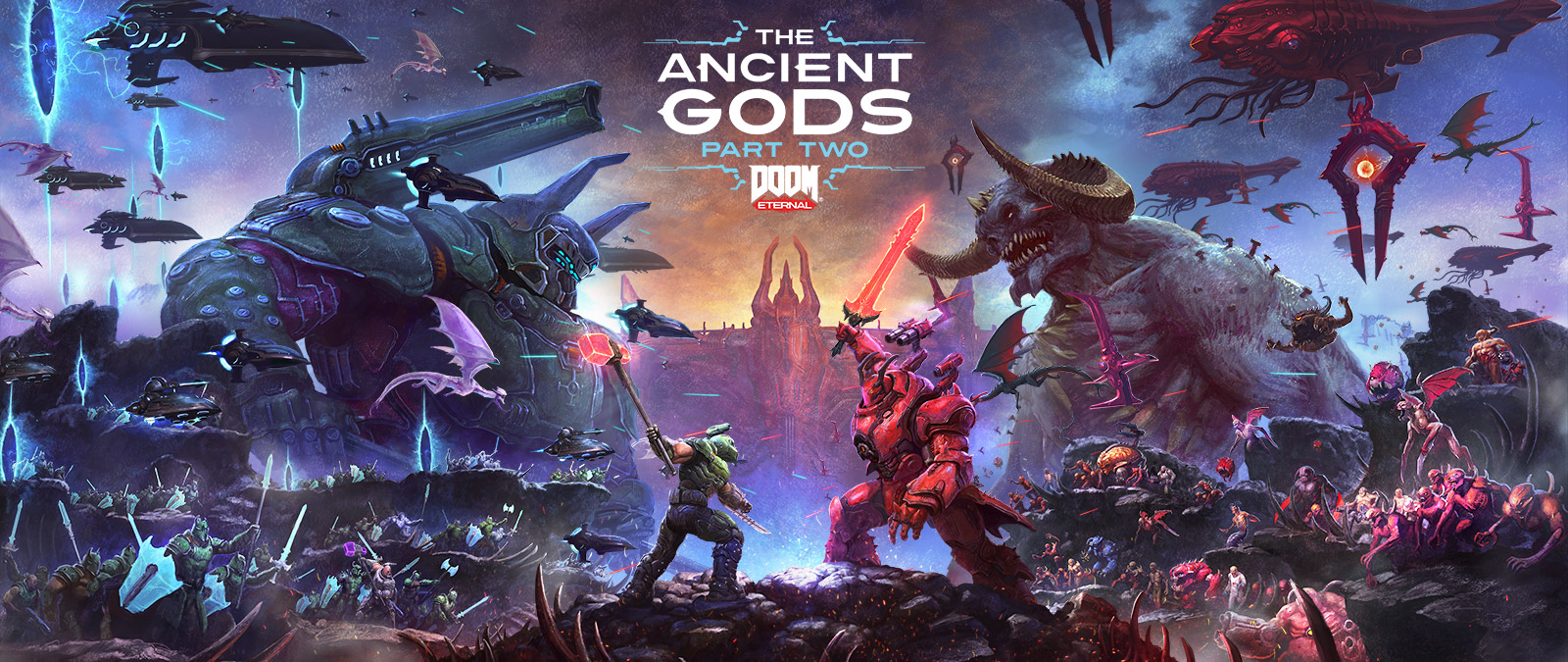 DOOM Eternal: The Ancient Gods – Part Two
Experience the epic conclusion to the to the DOOM Slayer's Saga. You denied the gods and awoke an ancient evil. Now rally the scattered Sentinel armies, lay siege to the last bastion of Hell, break through the fortress walls, and face the Dark Lord himself. Your war against Hell ends here.
GET IT NOW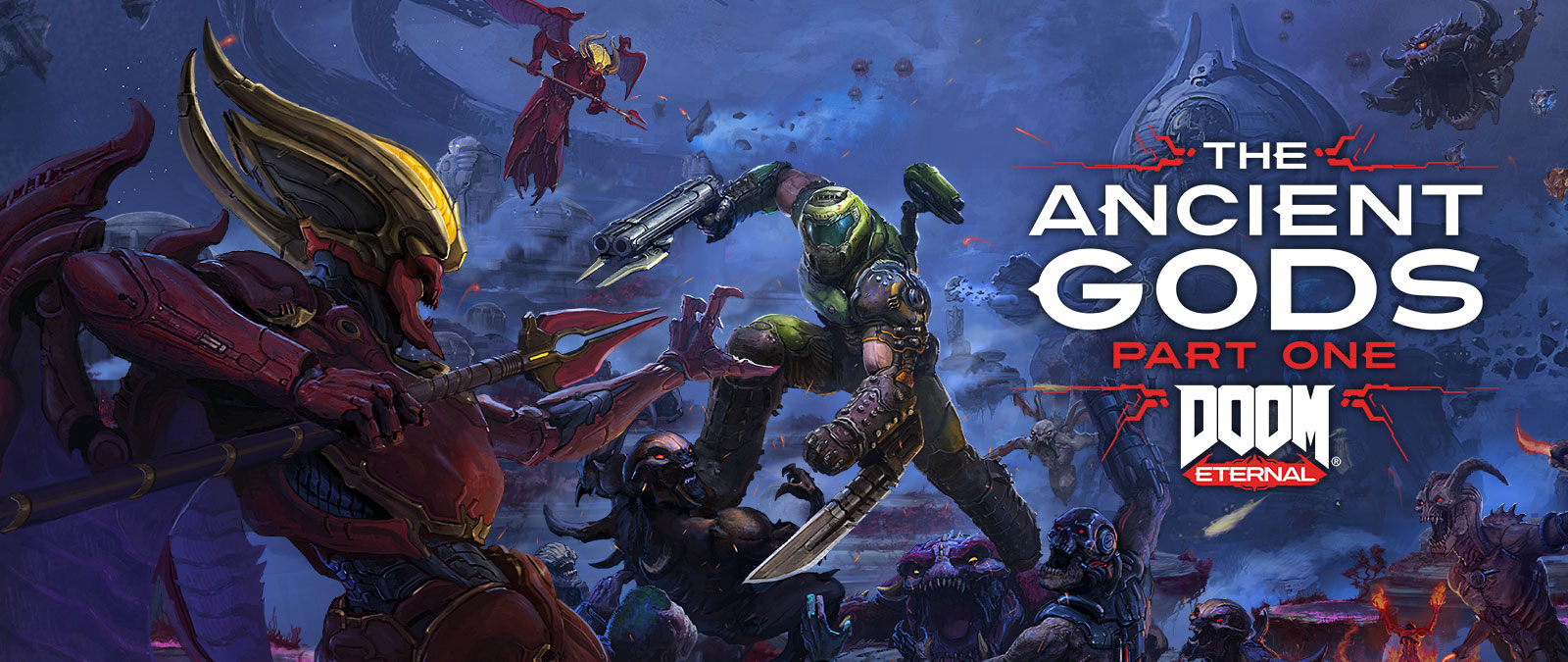 Your war is not over…
Experience the epic continuation to the critically-acclaimed DOOM Eternal in the first campaign expansion: The Ancient Gods – Part One. Slaying the Khan Maykr left an imbalance of power that threatens all of creation. The legions of Hell have razed the heavens, threatening to expand their control across dimensions. With the aid of an old ally, battle your way back to Urdak and decide the fate of the cosmos. Your mission is now your own.
GET IT NOW
Game features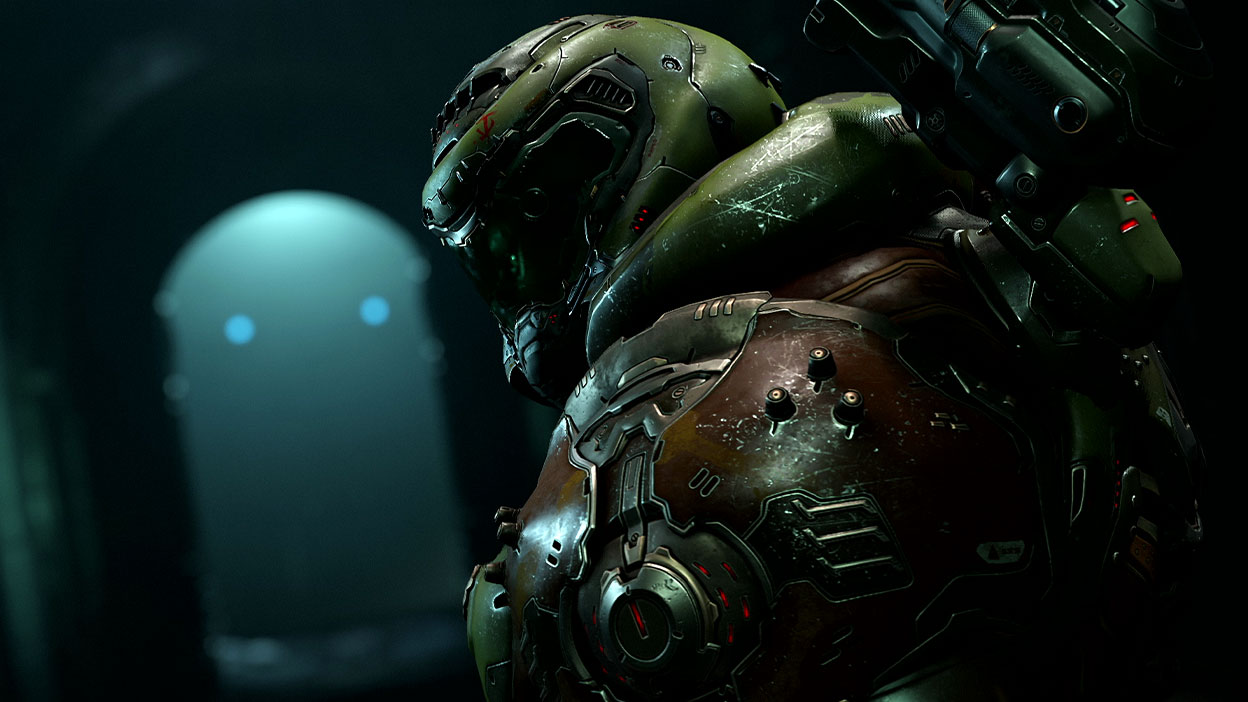 Slayer threat level at maximum
Gain access to the latest demon-killing tech with the DOOM Slayer's advanced Praetor Suit, including a shoulder-mounted flamethrower and the retractable wrist-mounted DOOM Blade. Upgraded guns, mods, and abilities make you more versatile than ever.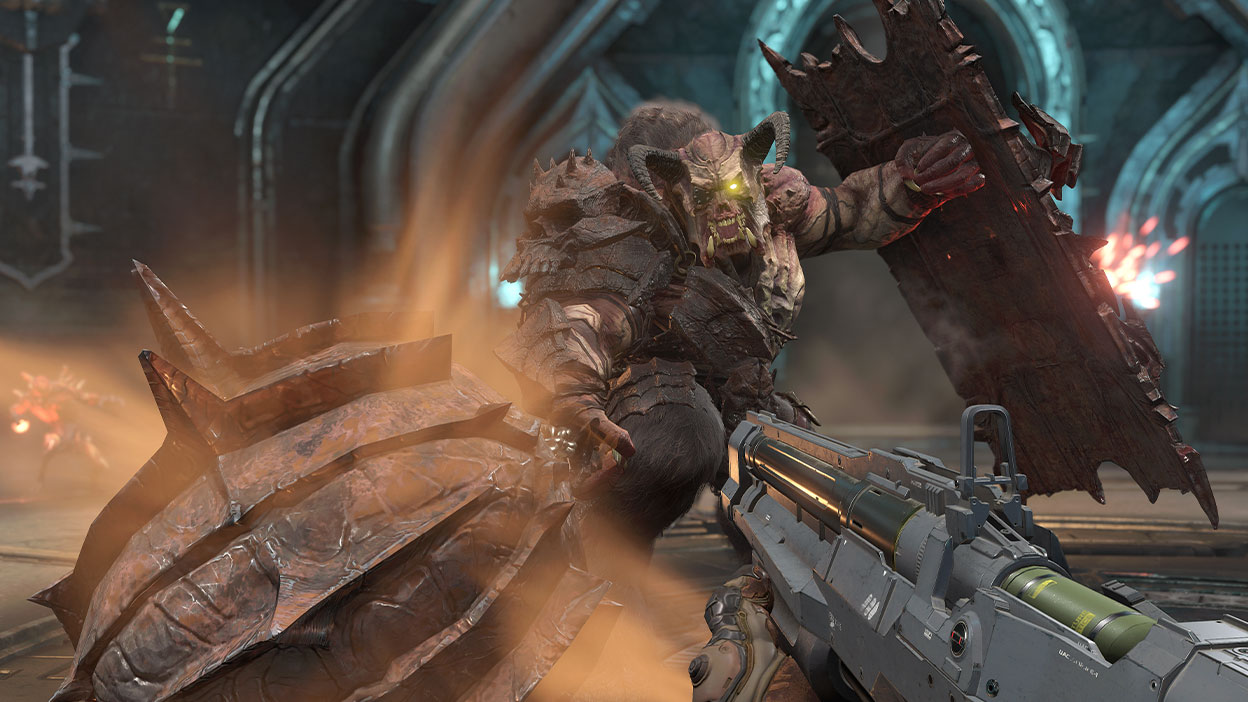 Unholy Trinity
You can't kill demons when you're dead, and you can't stay alive without resources. Take what you need from your enemies: Glory kill for extra health, incinerate for armor, and chainsaw demons to stock up on ammo.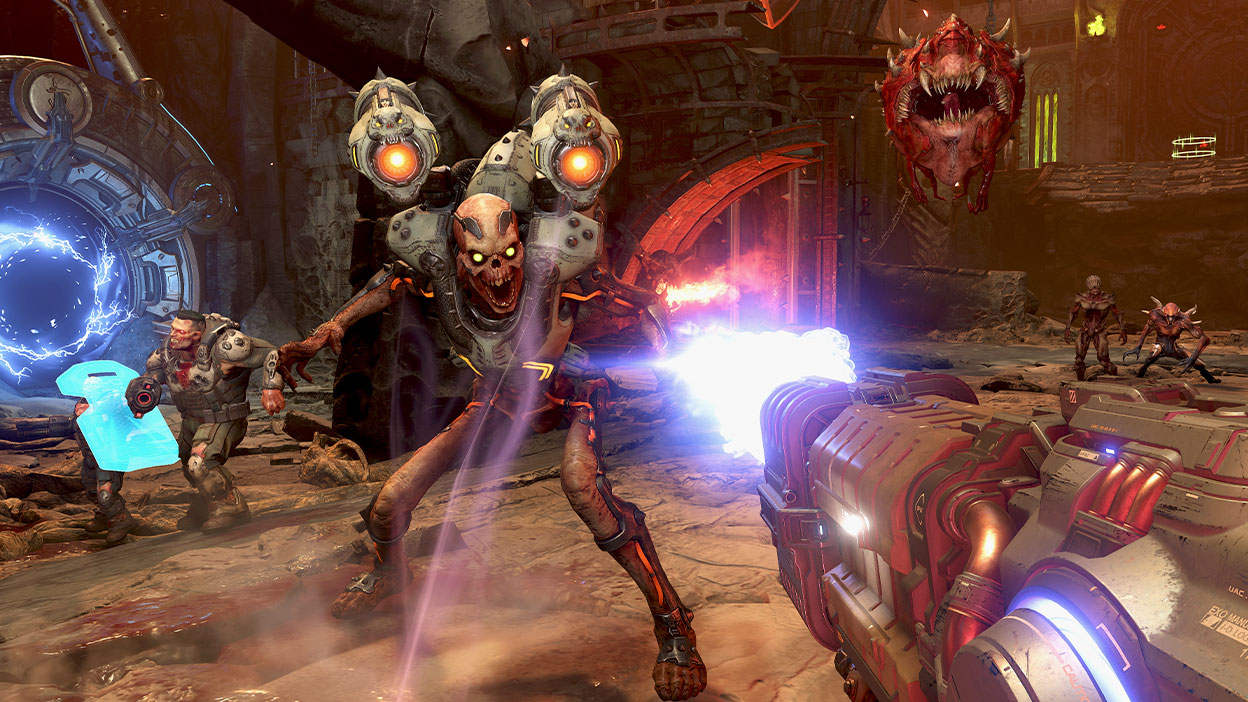 A new class of (destructible) demon
Obliterate more demons than ever before, each with unique attacks and abilities. Fan-favorites return, while a horde of totally-new demons join the roster. Rip apart your favorite demons to the core with DOOM Eternal's "destructible demons" system.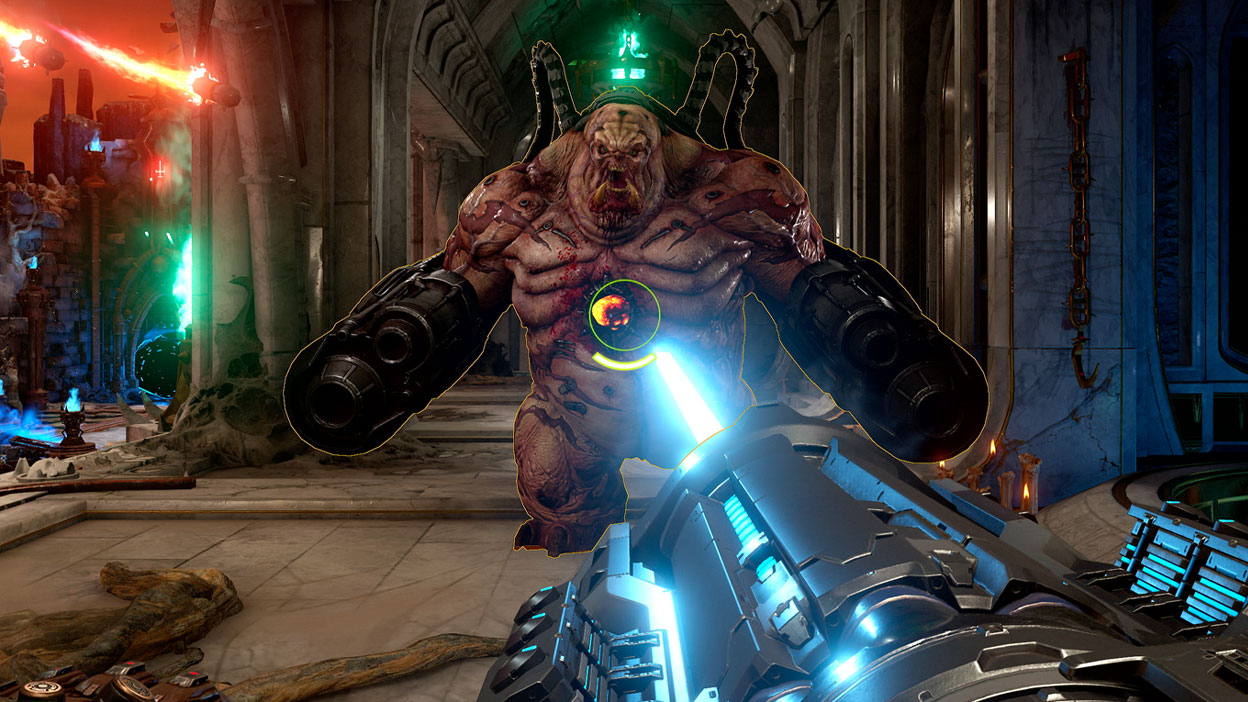 Enter BATTLEMODE
A new 2 versus 1 multiplayer experience built from the ground up at id Software. A fully-armed DOOM Slayer faces off against two player-controlled demons, fighting it out in a best-of-five round match of intense first-person combat.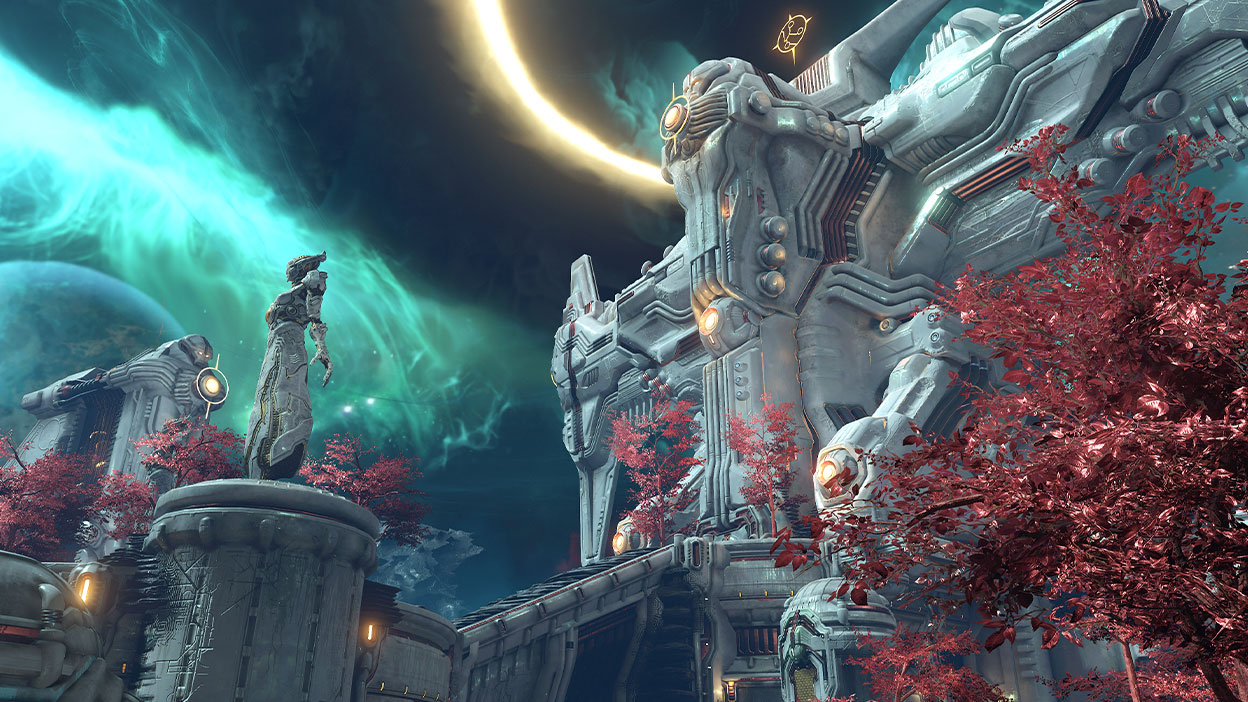 Never before seen worlds
Battle demons in space, in Hell, and across dimensions as you fight to save humanity. Use the handcrafted environments to get the upper hand and rain hell on your enemies as you explore epic levels.
Game details
Experience the ultimate combination of speed and power as you rip-and-tear your way across dimensions with the next leap in push-forward, first-person combat. Raze Hell, save humanity and discover the Slayer's origins in DOOM Eternal.
Developed by id Software, DOOM® Eternal is the direct sequel to DOOM®, winner of The Game Awards' Best Action Game of 2016.
Powered by idTech 7 and set to an all-new pulse-pounding soundtrack composed by Mick Gordon, DOOM Eternal puts you in control of the unstoppable DOOM Slayer as you blow apart new and classic demons with powerful weapons in unbelievable and never-before-seen worlds.
HDR: HDR functionality available with supported games and TVs.
Xbox One X Enhanced: Enhanced features for Xbox One X subject to release of a content update. Games information at xbox.com/enhanced.
Additional information
Publisher
Bethesda Softworks
Developer
id Software
Genre
First-Person Shooter
Platforms
Xbox Series X|S
Xbox One
Windows 10/11
Release date
March 20, 2020

Standard Edition
Included with Game Pass
Play DOOM Eternal and hundreds of high-quality games for one low monthly price with Xbox Game Pass.
Buy DOOM Eternal
As the DOOM Slayer you return to find Earth has suffered a demonic invasion. Discover the Slayer's origins and his enduring mission to RAZE HELL.

Deluxe Edition
The DOOM Eternal Deluxe Edition includes:
Year One Pass
Access to two campaign expansions - The Ancient Gods - Part One and Part Two - for the critically acclaimed DOOM Eternal. Your war is not over… You pulled humanity back from the edge of extinction, but it came at a cost. The legions of Hell have razed the heavens, threatening to expand across dimensions. Battle your way back to Urdak and decide the fate of the cosmos. Your mission is now your own.
Demonic Slayer Skin
Classic Weapon Sound Pack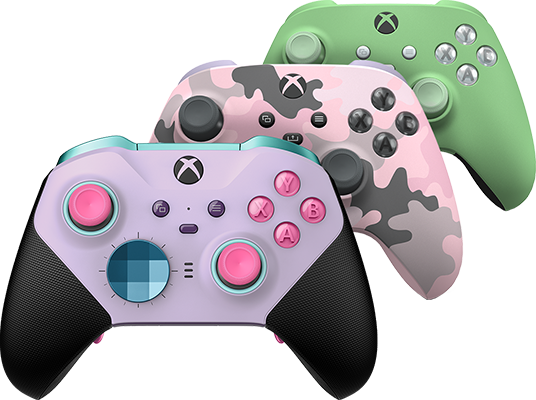 Xbox Design Lab
Save [[PLACEHOLDER1]]
days
hours
Jump to purchase section
minutes
day
hour
minute
[[PLACEHOLDER2]] remaining
[[PLACEHOLDER]] with Xbox Live Gold
[[PLACEHOLDER]] with Xbox Game Pass
[[PLACEHOLDER]] with EA Access
User rating
BUY NOW
PRE-ORDER NOW
DOWNLOAD NOW
box shot
Buy now, [[PLACEHOLDER]] at the Microsoft Store
Pre-order now, [[PLACEHOLDER]] at the Microsoft Store
Download now, [[PLACEHOLDER]] at the Microsoft Store
[[PLACEHOLDER]]
[[PLACEHOLDER]], learn more about ratings
jump to purchase section