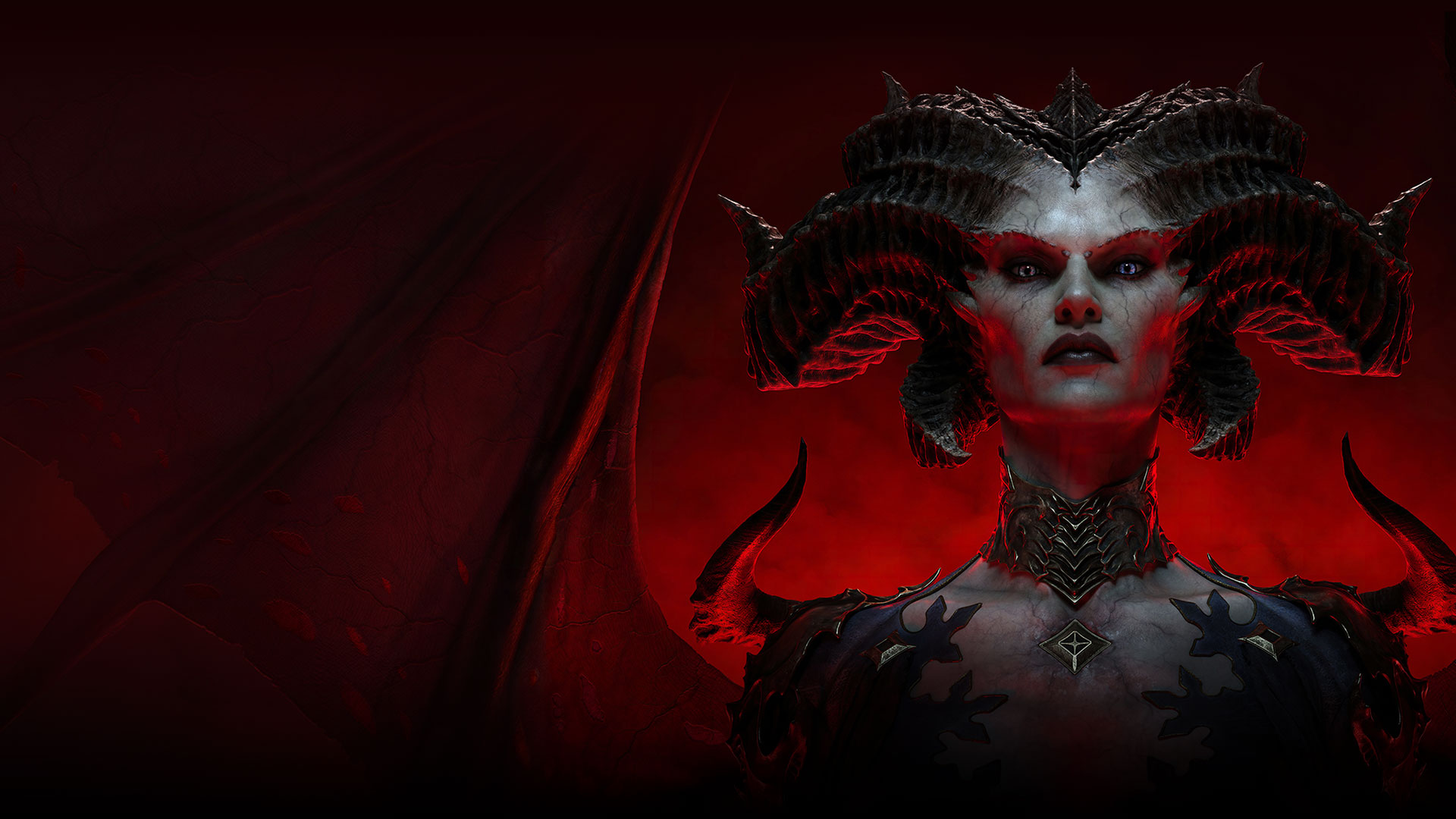 Diablo® IV
The battle between High Heavens and Burning Hells rages on. With demons to slaughter, abilities to master, dungeons, and loot, Diablo IV brings adventure and devastation.
Platforms:
Xbox Series X|S, Windows 10/11
Published by:
Blizzard Entertainment
Developed by:
Blizzard Entertainment
Optimized for Xbox Series X|S
Games built using the Xbox Series X|S development kit are designed to take advantage of the unique capabilities of the Xbox Series X|S. They will showcase unparalleled load-times, visuals, responsiveness, and framerates up to 120FPS.
Game features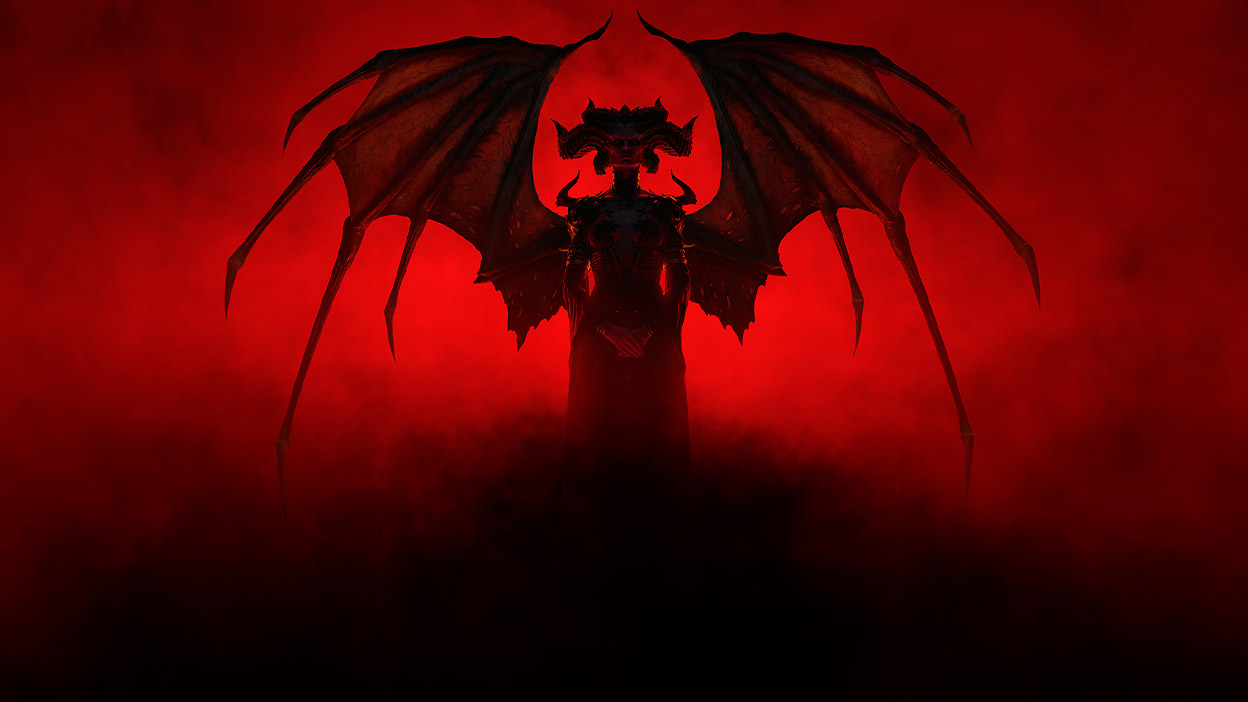 Meet your maker
Sanctuary has fallen once more into darkness as Lilith has been summoned by dark ritual after eons in exile. Now, hatred threatens to consume Sanctuary as evil spreads and a new wave of cultists arise to embrace Lilith's coming.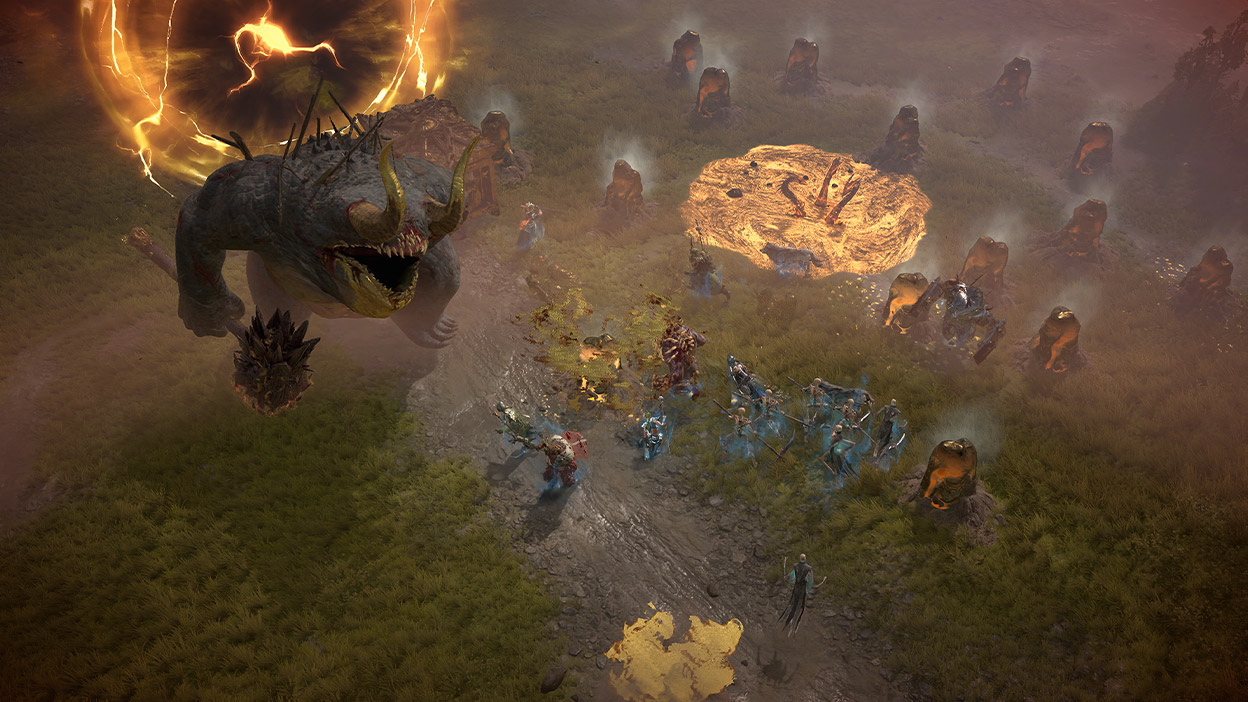 Discover an expansive open world
Forge your path through Sanctuary – a continuous, ever-growing world, teeming with choices, quests, corruption, and loot. Join fellow adventurers, retake besieged towns, delve into nightmarish dungeons, and fight for the fate of the world.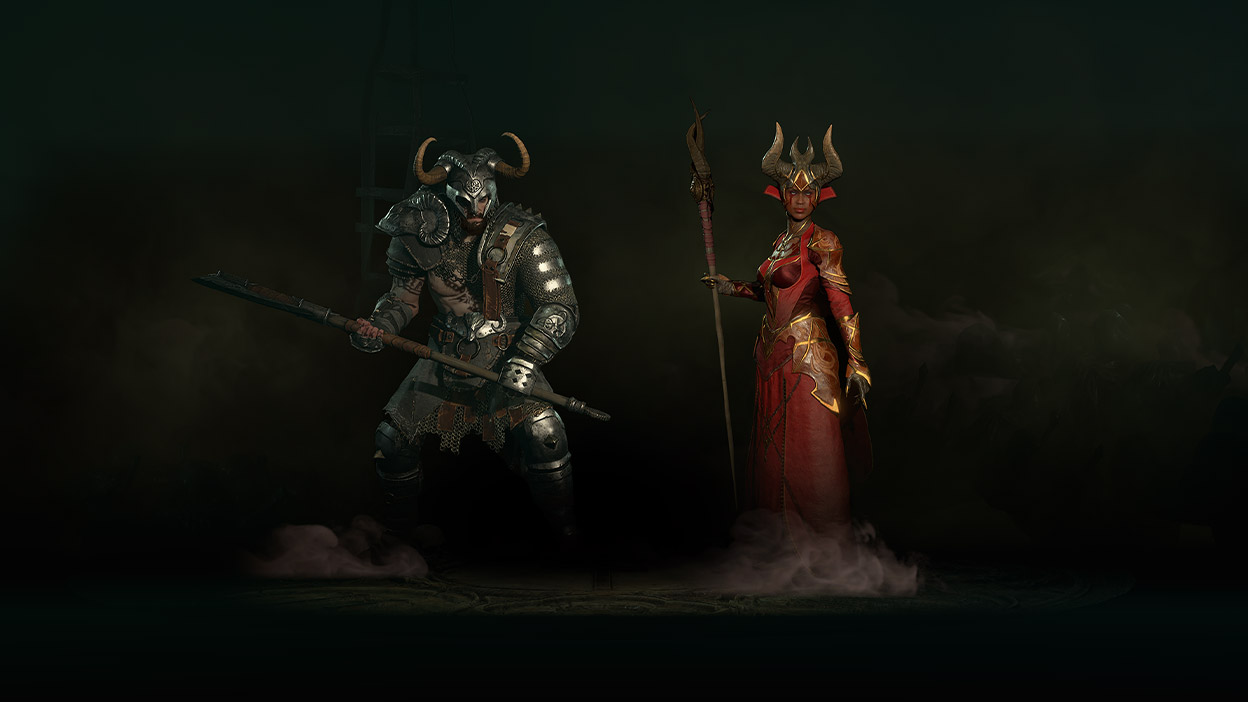 Boundless character development
Create characters to become steadfast in the face of darkness. Forge your hero from an abundance of different customizations, cosmetics, talents, and abilities, creating a character that is uniquely your own, growing stronger as you progress.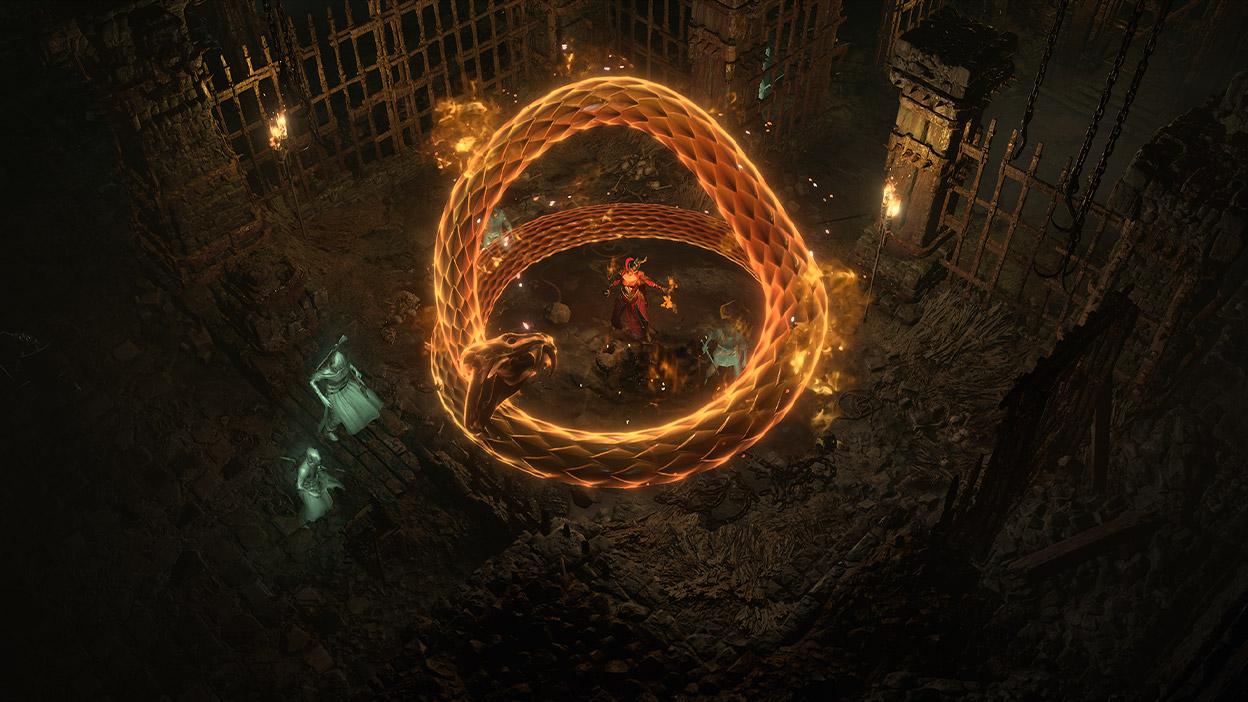 Legendary gear, epic battles
Discover and experiment with a vast arsenal of powerful weapons, armor, abilities, and more to fight back against the demons threatening these lands with devastating results. Embrace your many powers as you battle in immersive, action-packed combat.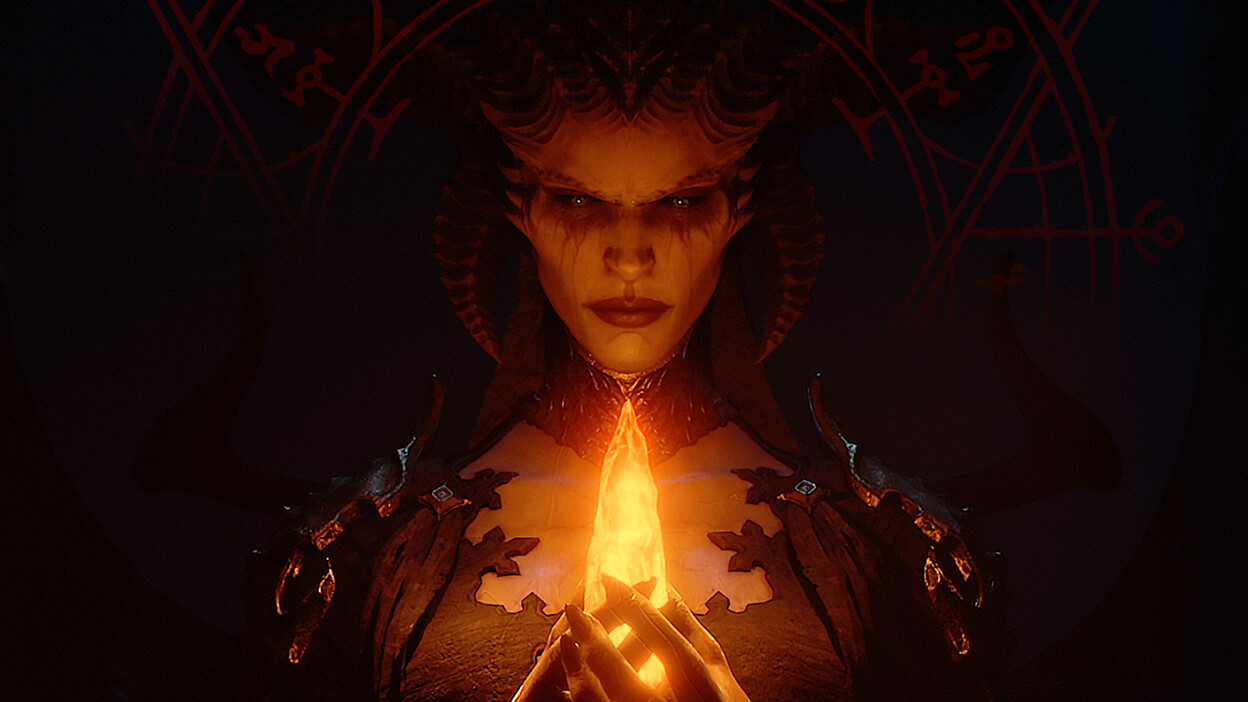 The story so far
Sanctuary and the fate of humanity is trapped within the eternal conflict, and with Lilith's return from banishment, darkness and misery awaits. Hell is coming, will you be able to stop her?
Game details
Diablo® IV is the ultimate action RPG experience with endless evil to slaughter, countless abilities to master, nightmarish dungeons, and legendary loot. Embark on the campaign solo or with friends, meeting memorable characters through beautifully dark settings and a gripping story, or explore an expansive end game and shared world where players can meet in towns to trade, team up to battle world bosses, or descend into PVP zones to test their skills against other players – no lobbies necessary – with cross-play, cross-progression, and couch co-op on Xbox.
This is only the beginning for Diablo® IV, with new events, stories, seasons, rewards, and more looming on the horizon.
Additional information
Publisher
Blizzard Entertainment
Developer
Blizzard Entertainment
Genre
Role-Playing
Platforms
Xbox Series X|S
Xbox One
Release date
June 6, 2023
Includes:

Diablo® IV for Xbox One / Xbox Series X|S
Inarius Wings & Inarius Murloc Pet in Diablo® III***
Amalgam of Rage Mount in World of Warcraft®****
Temptation Mount in Diablo® IV
Hellborn Carapace Mount Armor in Diablo® IV
Wings of the Creator Emote in Diablo® IV
Accelerated Seasonal Battle Pass Unlock in Diablo® IV (includes a Premium Seasonal Battle Pass Unlock plus 20 Tier Skips and a cosmetic)

Standard Edition
Includes:
Diablo® IV for Xbox One / Xbox Series X|S
Inarius Wings & Inarius Murloc Pet in Diablo® III***
Amalgam of Rage Mount in World of Warcraft®****
Temptation Mount in Diablo® IV
Hellborn Carapace Mount Armor in Diablo® IV
Wings of the Creator Emote in Diablo® IV
Accelerated Seasonal Battle Pass Unlock in Diablo® IV (includes a Premium Seasonal Battle Pass Unlock plus 20 Tier Skips and a cosmetic)

Get the Xbox Series X – Diablo IV Bundle
Fight for the fate of Sanctuary with the fastest, most powerful Xbox ever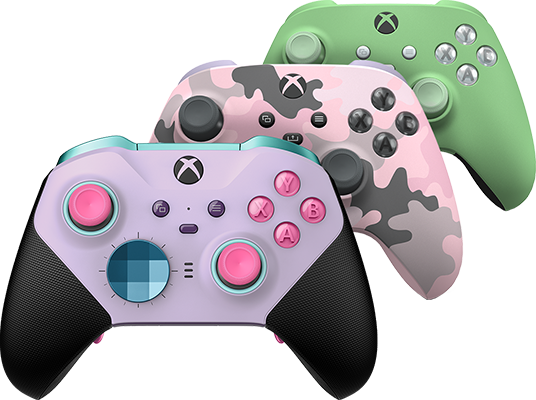 Xbox Design Lab
Save [[PLACEHOLDER1]]
days
hours
Jump to purchase section
minutes
day
hour
minute
[[PLACEHOLDER2]] remaining
[[PLACEHOLDER]] with Xbox Live Gold
[[PLACEHOLDER]] with Xbox Game Pass
[[PLACEHOLDER]] with EA Access
User rating
BUY NOW
PRE-ORDER NOW
DOWNLOAD NOW
box shot
Buy now, [[PLACEHOLDER]] at the Microsoft Store
Pre-order now, [[PLACEHOLDER]] at the Microsoft Store
Download now, [[PLACEHOLDER]] at the Microsoft Store
[[PLACEHOLDER]]
[[PLACEHOLDER]], learn more about ratings
jump to purchase section