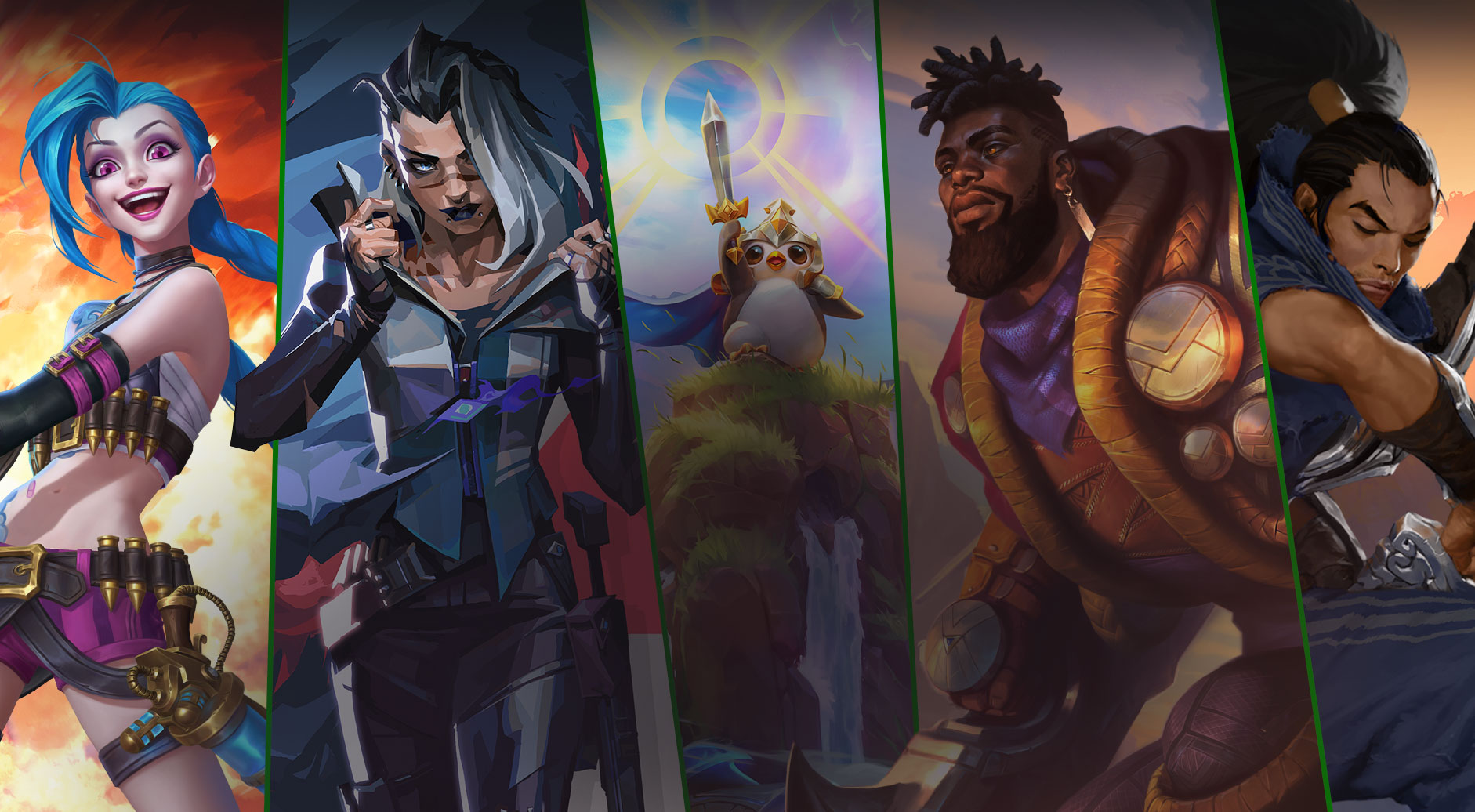 Get more from Riot Games with Game Pass
Play Riot's biggest PC and mobile games and enjoy premium content as a Game Pass member. Link your Xbox profile to a free Riot account to unlock premium rewards and member-only benefits.
Not a member?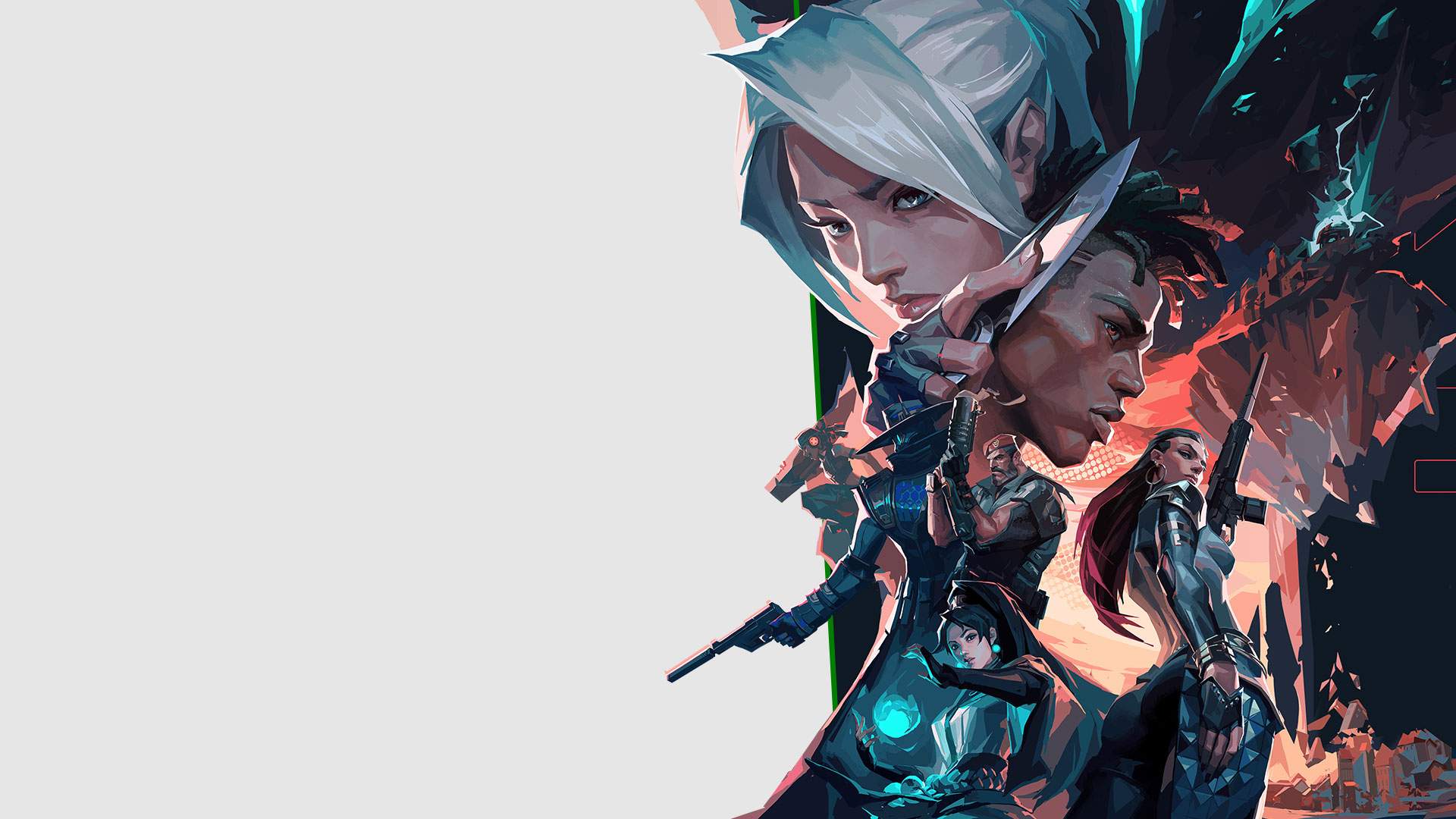 PC
VALORANT
Blend sharp gunplay and game-changing tactical abilities in VALORANT, Riot's fast-growing 5v5 character-based tactical shooter. Take on foes across Competitive and Unranked modes as well as Deathmatch and Spike Rush.
With Game Pass, members will unlock:
All current Agents

Day-one access to every new Agent as they're released.

20% Match XP boost applies to Battle Pass and Event content.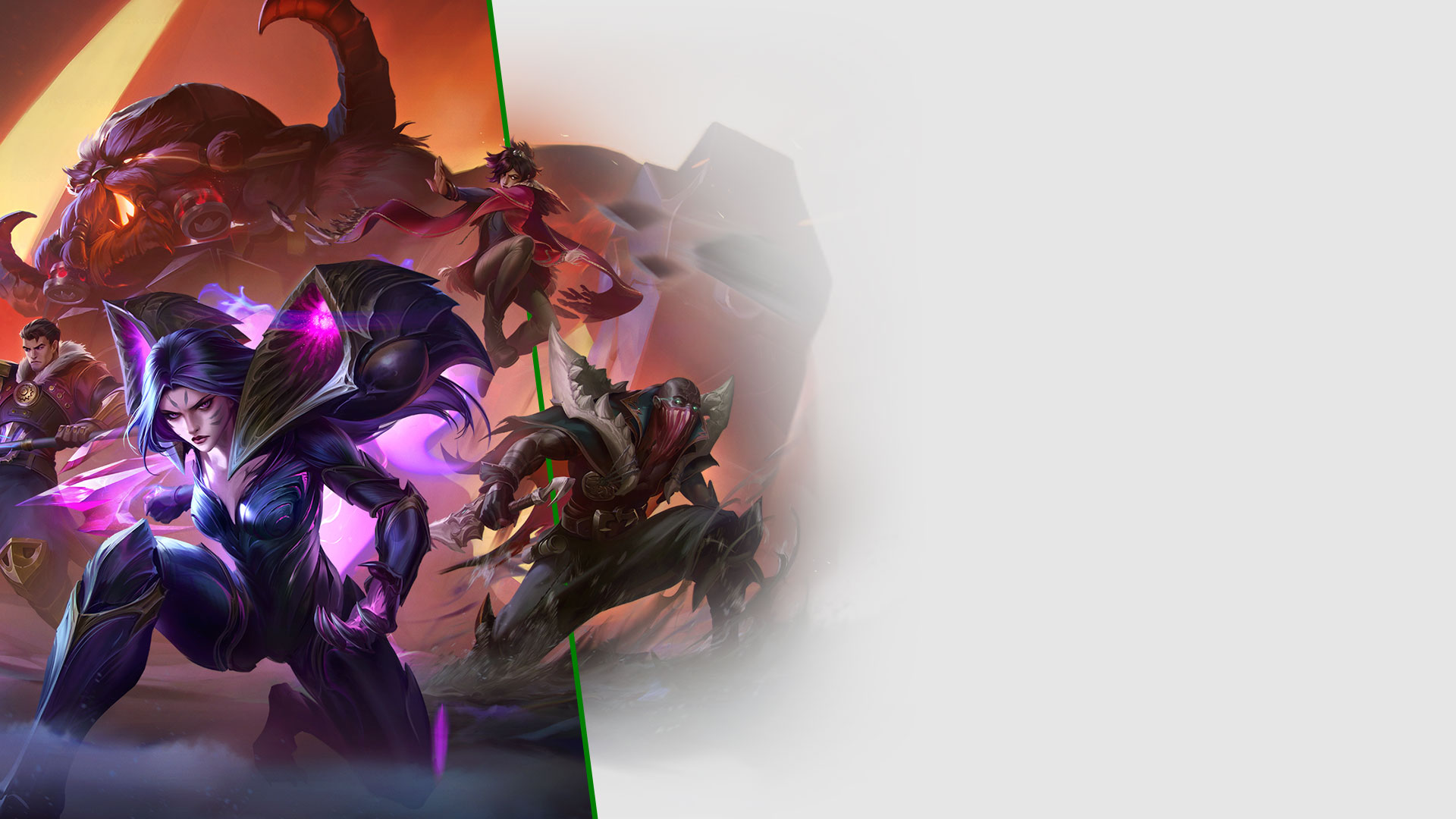 PC
LEAGUE OF LEGENDS
One of the most played competitive games in the world and a mainstay of the MOBA genre. In League of Legends, a game that blends speed, strategy, and intensity, two teams of five powerful champions face off to destroy each other's base.
With Game Pass, members will unlock:
All 160+ champions

Day-one access to every new champion as it's released

20% XP boost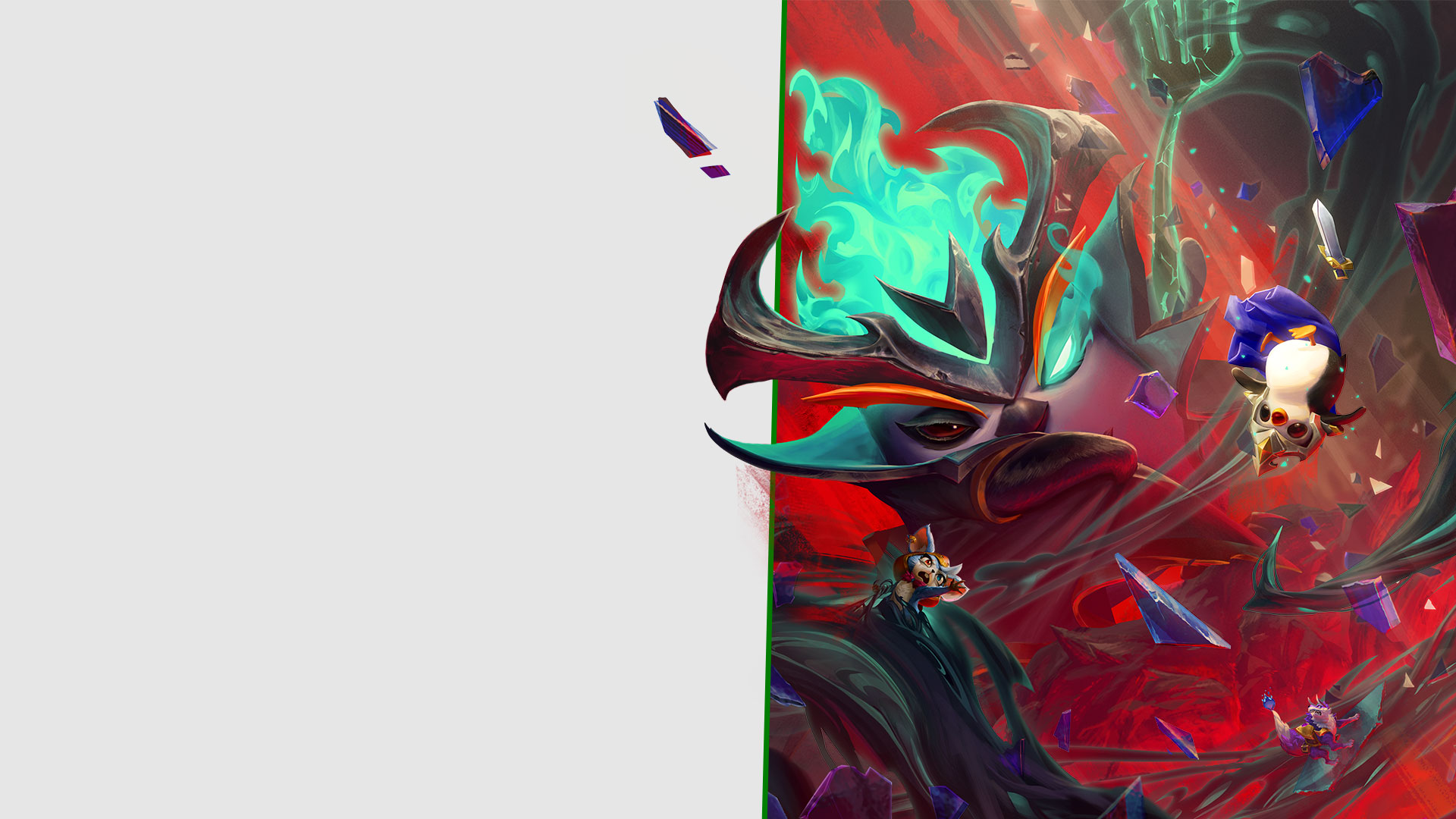 PC
MOBILE
TEAMFIGHT TACTICS
In TFT, an auto-battler strategy game, players combine League of Legends champions and items in limitless formations to outsmart and defeat seven other players in a match.
With Game Pass, members will unlock:
1-Star Rare Little Legend Tacticians

1 skin on a monthly rotation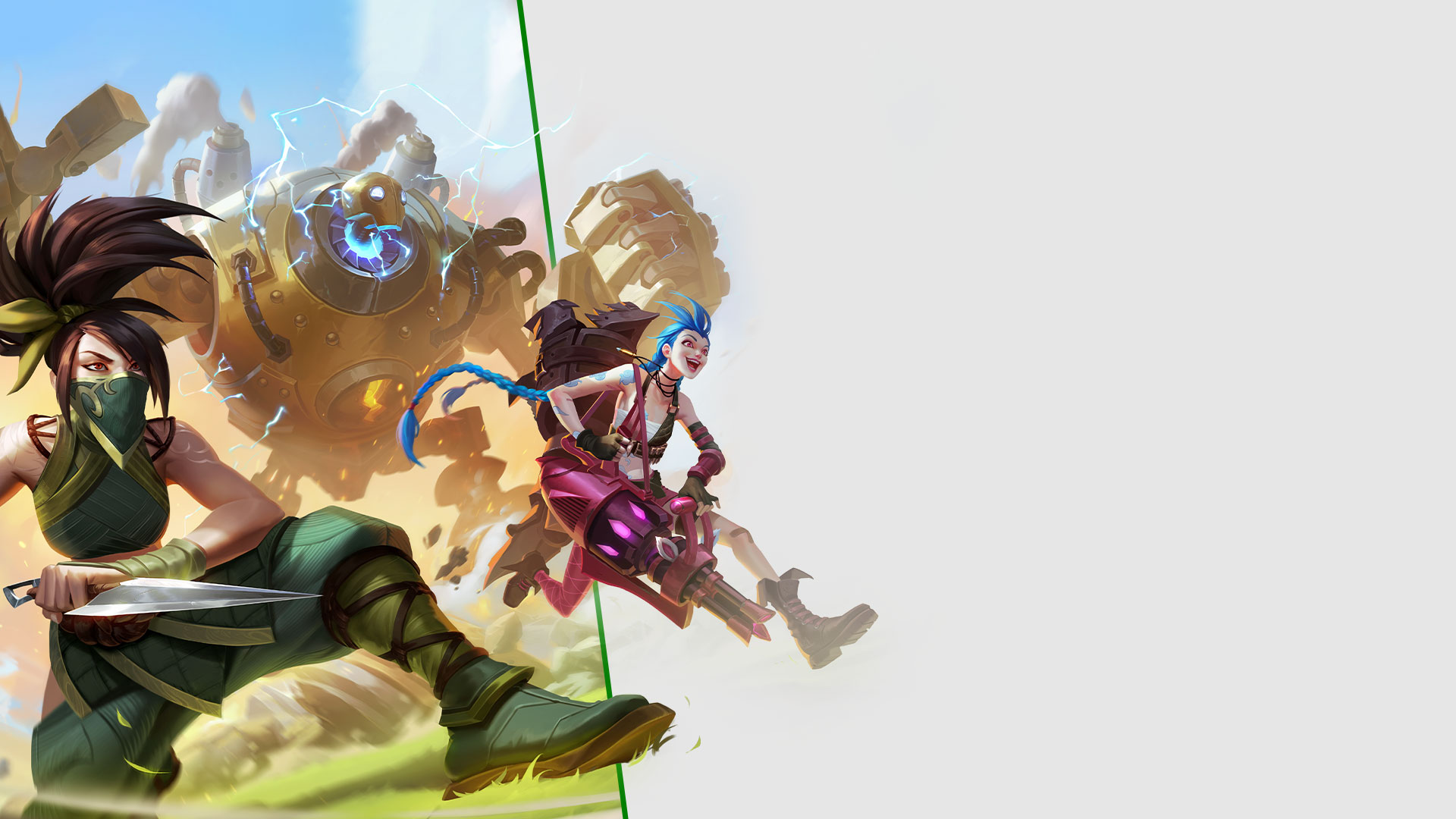 MOBILE
LEAGUE OF LEGENDS: WILD RIFT
Built from the ground up for mobile, League of Legends: Wild Rift brings the classic 5v5 MOBA gameplay of League of Legends to mobile devices. Players can team up and test their skills in a game with fresh controls and a streamlined feel designed for touchscreens.
With Game Pass, members will unlock:
All 80+ champions

Day-one access to every new champion as it's released

20% XP boost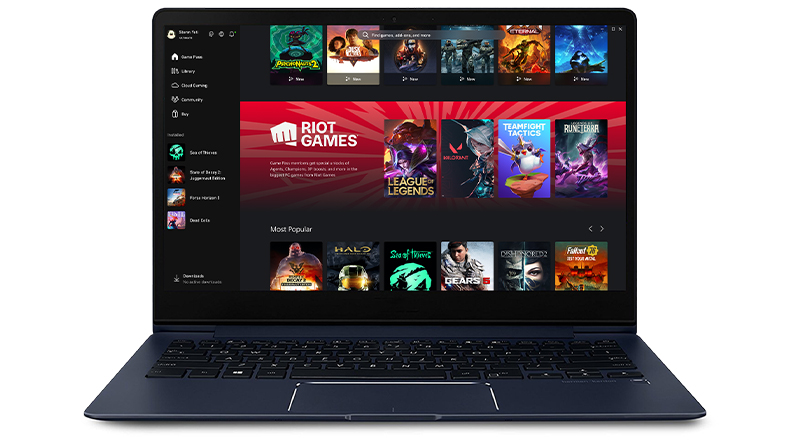 For PC games
Launch the Xbox app on PC. The app will walk you through a first-time setup of the Riot Client.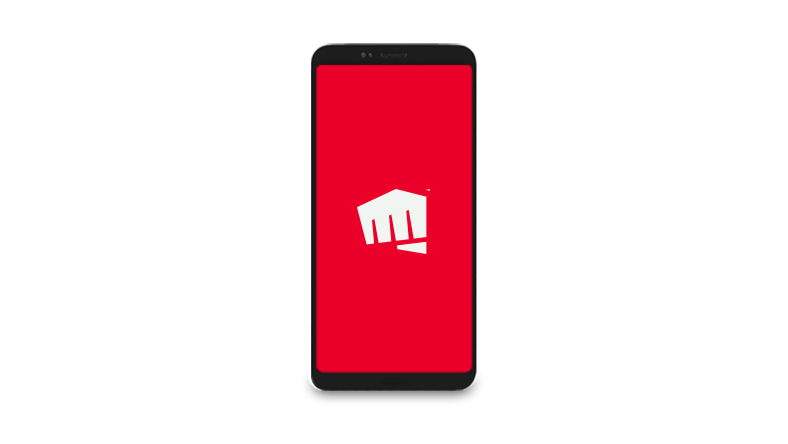 For mobile games
Visit the Google Play or Apple App Store to install a Riot game and link your accounts.
Use the arrow keys to navigate through the slides and tab to focus on focusable content inside a slide section
Frequently asked questions
You can link your accounts by navigating to account.riotgames.com/xbox-game-pass. You may be asked to sign into your Riot Account and sign in with your Xbox profile to complete the linking process.
If your Xbox profile is associated with an active Game Pass membership, you'll get an in-game notification the next time you log into any one of Riot's games notifying you when your benefits are unlocked. In some cases, the unlock process can take up to 24 hours. Once your benefits are ready, you'll see all of the content you unlocked in your in-game collections with the Rewards Program indicator for as long as your Xbox Game Pass membership remains linked and active.
If your Game Pass membership changes, your benefits will be affected in-game. If your Game Pass membership expires, your in-game benefits will be lost. If you start or re-activate a Game Pass membership anytime after your Xbox profile is linked to your Riot Account, you'll unlock benefits in-game. Benefit gain or loss may take up to 24 hours to process.
In certain countries, Game Pass benefits for some or all of Riot's games will not be available. Learn more about if you are eligible for benefits in Riot's Player Support article.
See more FAQs
Xbox Subscription Terms:
See  xbox.com/subscriptionterms.

Riot Account Terms:
See  https://www.riotgames.com/legal/terms-of-service

Promotional Offers:
*Sign in for your available offers. Promotional offers may not be valid for all members and are only available for a limited time. Offers not valid in Russia and Turkey; other geographic restrictions may apply. Credit card required. After promotional period, subscription continues to be charged at the then-current regular price (subject to change), unless cancelled. Plus applicable taxes.

Recurring Billing:
By subscribing you are authorizing recurring payments made to Microsoft at the intervals you selected, until cancelled. To stop being charged, cancel your subscription in your Microsoft account (account.microsoft.com/services) or on your Xbox console, before the next billing date. Charges may be increased on at least 30 days notice as described in the Microsoft Store Terms of Sale.

Game Availability:
Game titles, number, features, and availability vary over time and by region, platform, console, and Game Pass plan. See the current game catalog at https://www.xbox.com/xbox-game-pass/games. Learn more about supported regions at https://www.xbox.com/regions.

Cloud Gaming:
Requires Xbox Game Pass Ultimate subscription and supported game, or supported free to play game; may require supported controller (all sold separately). Select regions (https://www.xbox.com/regions) and devices; streaming limits apply, server availability and wait times may vary. Requires high-speed internet connection (ISP fees apply). Available on Samsung 2022 smart TVs.