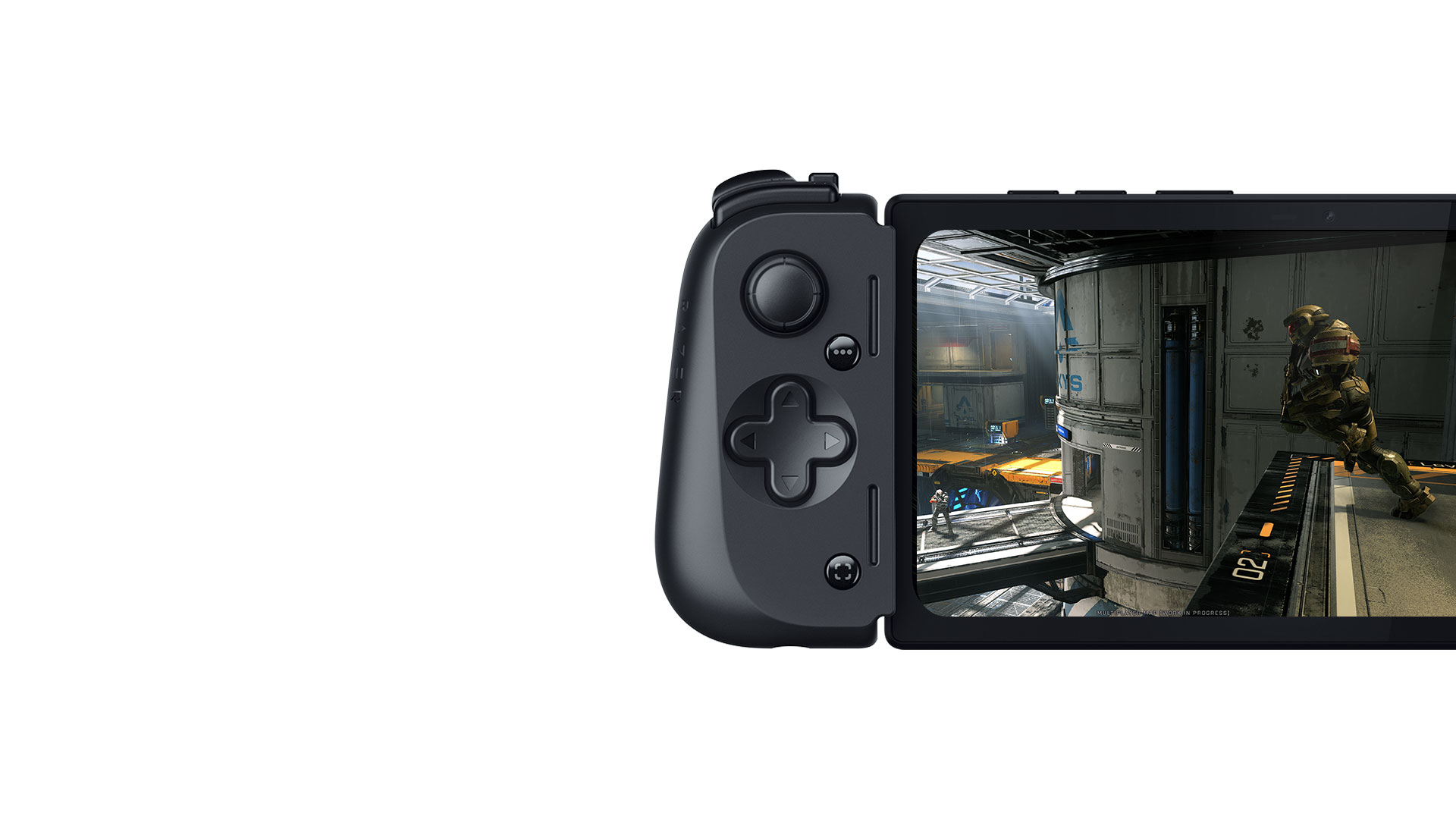 The ultimate Android gaming handheld
The Razer Edge is custom-built to be the ultimate Android gaming handheld. The exclusive Snapdragon G3x delivers unrivaled performance, the 144Hz AMOLED display offers incredible clarity at high speeds, and Kishi V2 Pro is a console quality controller for compatible Android games and Xbox Game Pass.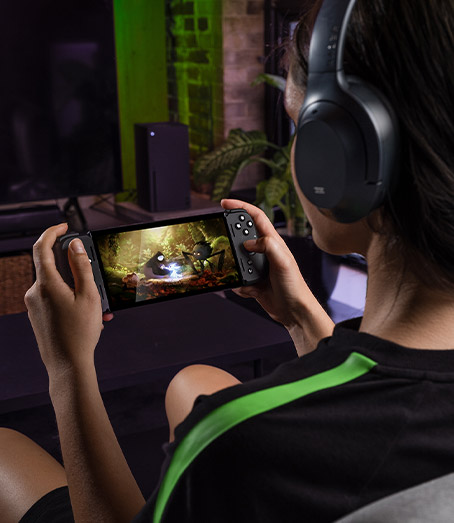 SNAPDRAGON® G3x GEN 1 GAMING PLATFORM
The world's first device* powered by the Snapdragon G3x—an active-cooled gaming chipset with a 3 GHz Kryo CPU, purpose-built to play Android games at high framerates over long play sessions.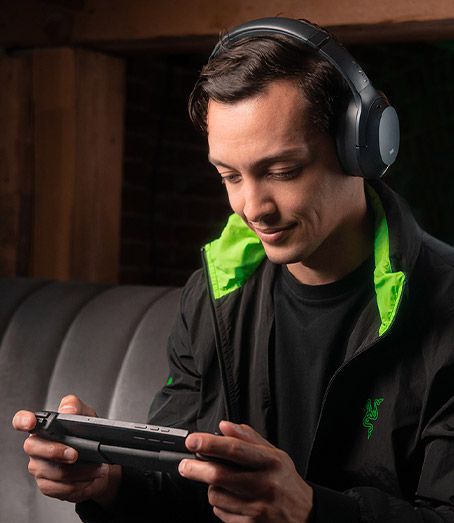 VERIZON 5G ULTRA WIDEBAND WIRELESS
Verizon 5G Ultra Wideband brings performance comparable to a broadband internet connection to your pocket, allowing for low-latency, high-bandwidth gameplay for Cloud gaming and online multiplayer.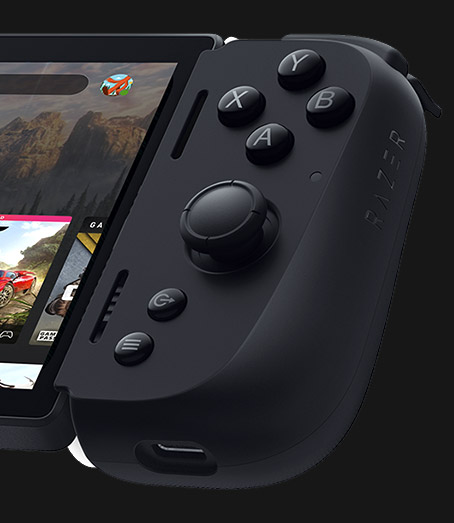 CONSOLE-CLASS CONTROL WITH HYPERSENSE HAPTICS
Dominate touchscreen gaming or use the included Razer Kishi V2 Pro with microswitch buttons, analog triggers, programmable macros, and Razer HyperSense haptics for competitive AAA gaming.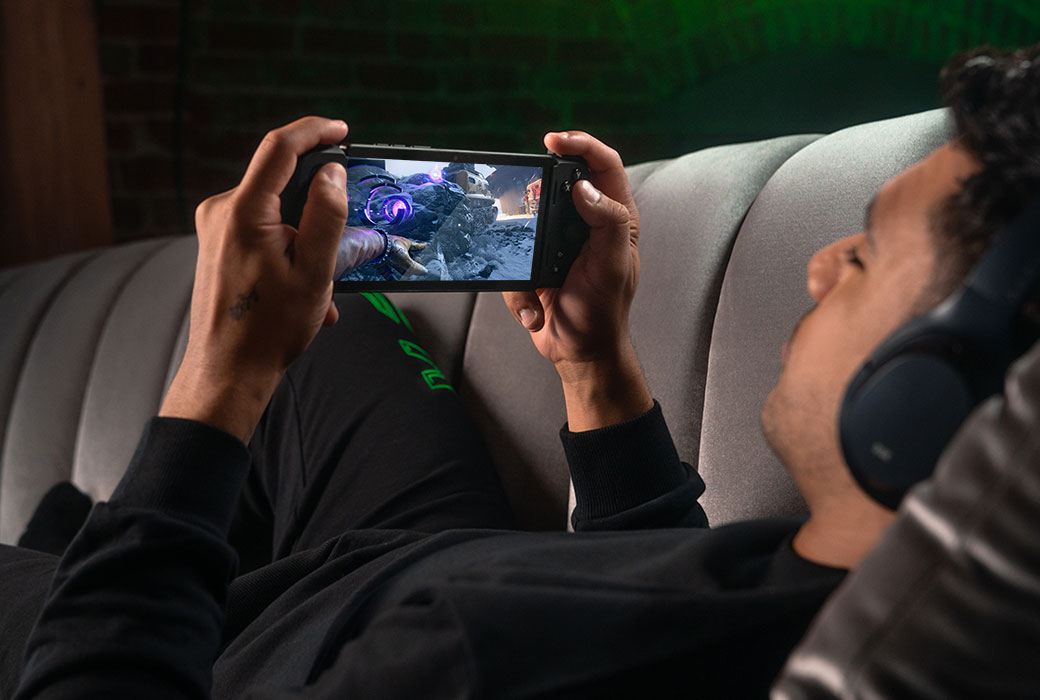 Compatible with Xbox Cloud Gaming (Beta)
Play hundreds of high-quality games with cloud gaming like Halo Infinite, Forza Horizon 5, and more. (Game Pass membership sold separately)
LEARN MORE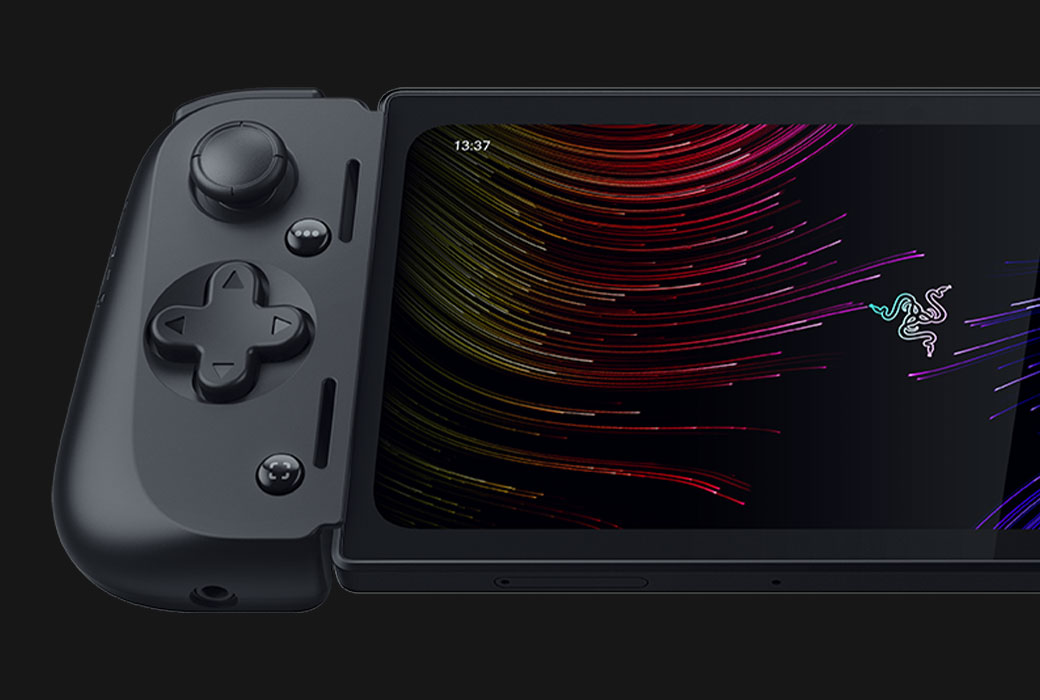 Powered by the Razer Nexus app
Razer Nexus is your ultimate dashboard for Android gaming. Launch games, explore recommendations, capture gameplay pictures and videos, or stream your gaming to the world—all at the touch of a button.
LEARN MORE

Discover your next favorite game
Get the most out of Xbox Cloud Gaming (Beta) with Game Pass Ultimate. Play hundreds of games all for one low monthly price.
Tech Specs
Chipset

Qualcomm Snapdragon G3x Gen 1

Screen

6.8" FHD+ (2400x1080) AMOLED 144Hz

RAM

6GB LPDDR5

Storage

Internal: 128GB
External Memory Support: MicroSD (Up to 2TB)

Audio

2-way speakers with BoomCloud audio, 2 digital microphones

Camera

Front-facing: 5MP, 1080p @60fps

Battery

5,000mAh

Connectivity

Wi-Fi 6E
Bluetooth 5.2
USB Type C (SuperSpeed 10Gbps + DP/PD)
3.5mm Headphone Jack (via controller)
Antenna

Wi-FI 6E

Dimensions

168 x 84 x 11mm (tablet only)
253 x 87 x 14mm (with Controller attached)

Weight

262g (Tablet only)
400.8g (with Controller attached)

Controller

Wired powered via USB-C instead, 2 joystick, 8 button, 1 D-pad, 2 trigger, 2 bumper, 2 programmable buttons, haptics

Content

Razer Edge Wi-FI
Razer Kishi V2 Pro
Chipset

Qualcomm Snapdragon G3x Gen 1

Screen

6.8" FHD+ (2400x1080) AMOLED 144Hz

RAM

8GB LPDDR5

Storage

Internal: 128GB
External Memory Support: MicroSD (Up to 2TB)

Audio

2-way speakers with BoomCloud audio, 2 digital microphones

Camera

Front-facing: 5MP, 1080p @60fps

Battery

5,000mAh

Connectivity

5G with Embedded-SIM (eSIM)
Bluetooth 5.2
USB Type C (SuperSpeed 10Gbps + DP/PD)
3.5mm Headphone Jack (via controller)
Antenna

Sub 6, mmWave

Bands

LTE, UMTS, Global LTE, LTE Cat 22

Dimensions

168 x 84 x 11mm (tablet only)
253 x 87 x 14mm (with Controller attached)

Weight

262g (Tablet only)
400.8g (with Controller attached)

Controller

Wired powered via USB-C instead, 2 joystick, 8 button, 1 D-pad, 2 trigger, 2 bumper, 2 programmable buttons, haptics

Content

Razer Edge 5G
Razer Kishi V2 Pro