Your away game
use the arrow keys to navigate through the pivots and tab to focus on focusable content inside a pivot section
Xbox parties
Chat made easy
Sharing
Achievements
With the Xbox app, set up or join an Xbox party. Get together and chat with friends as you move from game to game, right from your phone or tablet. Chat with friends on Xbox Series X|S, Xbox One and Windows PC.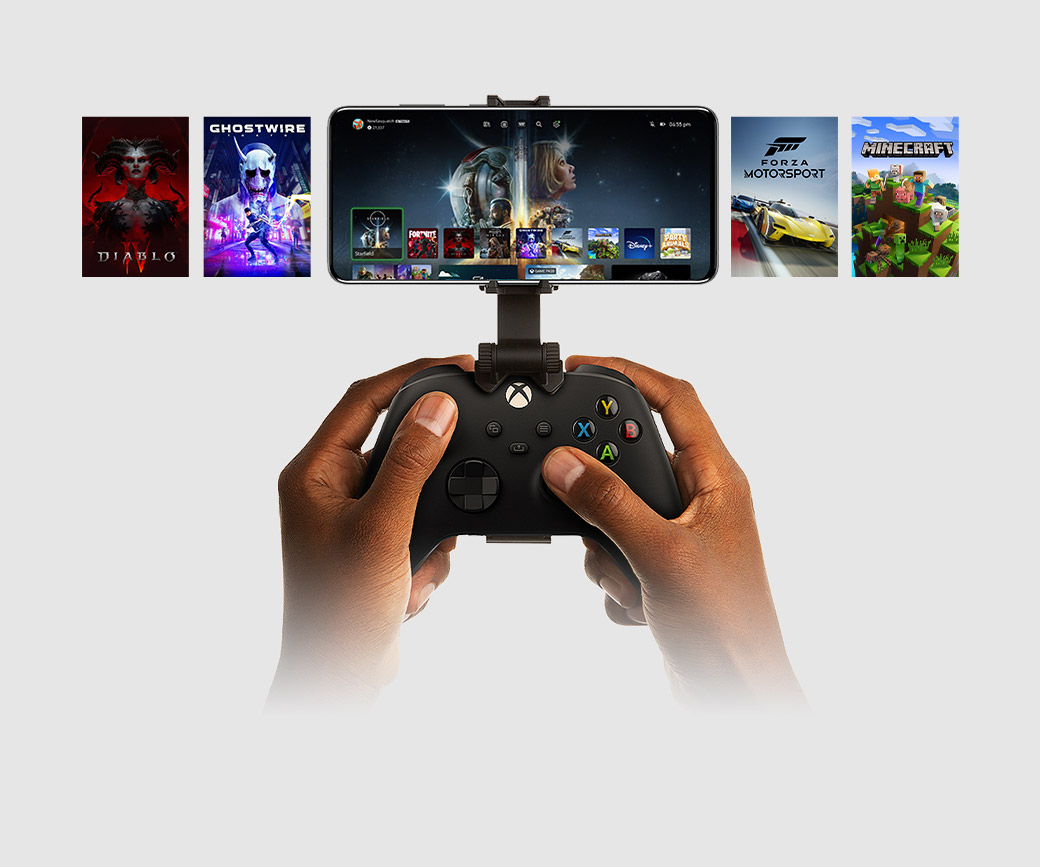 Xbox remote play
The Xbox app is more useful than ever. Play games from your console straight to your phone or tablet over the network with Xbox remote play. Find and install new games even if you're not at home, or adjust console settings just how you like.
LEARN MORE
Frequently Asked Questions
---
In order to bring console remote play to the Xbox app for Android and iOS, we had removed purchase capabilities. You can still easily search for and start downloading any game from the Xbox catalogue, right from the app, so it's ready to play when you get back to your console. Then, if you choose to buy it, you can do that when you're back on your console before playing.