Optimised for Xbox Series X|S
Games built using the Xbox Series X|S development kit are designed to take advantage of the unique capabilities of the Xbox Series X|S. They will showcase unparalleled load-times, visuals, responsiveness and framerates up to 120FPS.
Discover your next favourite game
Get this game, plus access to over 100 more high-quality games for one low monthly price.
What's new with Sea of Thieves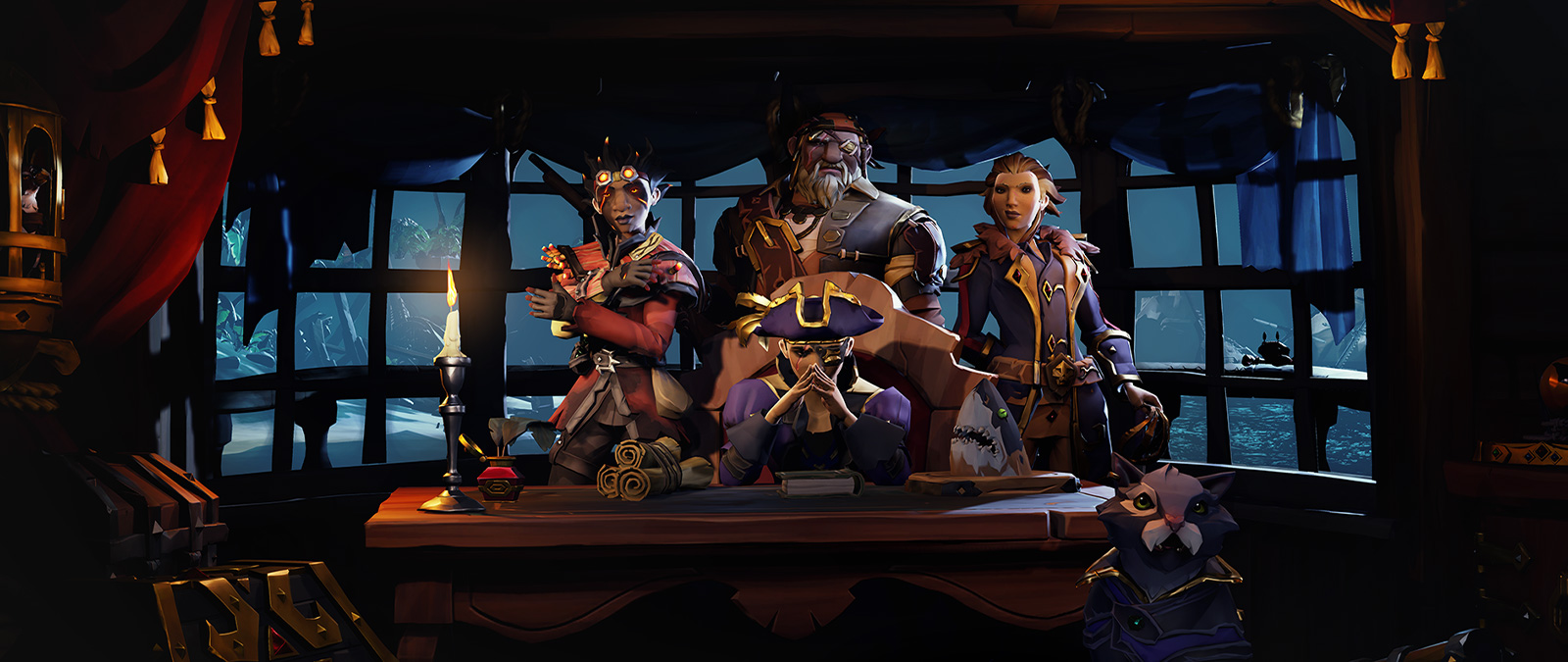 Season Seven
Captaincy comes to Sea of Thieves. From purchasing, naming and customising ships, to saving your loadouts and gaining access to quick cash-in points, it's time to become a Captain of Adventure!
GET IT NOW
Pirate worlds collide
Disney's Pirates of the Caribbean sails into Sea of Thieves: A Pirate's Life. Join forces with Captain Jack Sparrow in an epic adventure that combines a thrilling original story with exciting new dangers in the ultimate pirate crossover!
A game that keeps growing and evolving
Since its launch in March 2018, Sea of Thieves has received unprecedented developer support. The game received five major content expansions in its first year and has continued to grow with monthly content updates. Every expansion and update has been made available to all players free of charge.
LEARN MORE
Adventure awaits
From acclaimed developer Rare comes a shared-world adventure game that offers the ultimate pirate experience. Set in a rich world of exotic islands, hidden treasures and dangers both natural and supernatural, Sea of Thieves has everything you need to live the pirate life and is unlike anything you've played before.
A vast open world
Explore a vast open world filled with unspoiled islands, sunken ships and mysterious artefacts. Take on quests to hunt for lost treasure, seek out cursed skeleton captains or trade in valuable cargo. Go hunting and fishing or take on one of over fifty side-quests.
Unforgettable stories
Play 'Tall Tales' to experience Sea of Thieves' unique take on a story-driven campaign. With eleven tales to play through across two epic storylines, these immersive and cinematic quests provide around 30 hours of the ultimate pirate fantasy.
Intense action
Engage in intense ship-to-ship battles against other players or fearsome ships of the undead. Raid skeleton forts for untold loot. Take on fearsome creatures of the deep. Battle with skeleton lords. Or test your crew against other pirates in The Arena, Sea of Thieves' standalone competitive game mode.
A new type of multiplayer game
Whether you're playing alongside friends, matchmaking to find a crew or setting out as a 'lone wolf' pirate, you'll have hilarious, memorable encounters in a world rich with other real players. All are welcome in our pirate paradise.
Become Legend
On your quest to become a pirate legend you'll amass loot, build a reputation and define a unique personal style with your hard-earned rewards. Adventurer. Cut-throat. Explorer. What will your legend be?
Welcome to the Pirate Emporium!
Sea of Thieves encourages all pirates to show off their own personal style. The Pirate Emporium provides a way to obtain exclusive customisations that can only be obtained using Ancient Coins, purchasable with real money. Pick up pet companions, unique ship liveries, emotes and more to express yourself in a variety of new ways! Emporium stock is refreshed and rotated each month, so keep an eye on what's currently available.
LEARN MORE
Game details
A shared-world adventure game that lets you be the pirate you've always dreamed of in a world of danger and discovery. Explore a vast ocean where any sail on the horizon could mean a ship filled with real players who may be friends or foes. Form a crew and voyage to treasure-filled islands, face legendary creatures and test your mettle in epic ship battles against other pirates.
Additional information
Publisher
Xbox Game Studios
Platforms
Xbox Series X|S
Xbox One
Windows 10/11
System requirements
Minimum

| | |
| --- | --- |
| OS | Windows 10 Anniversary |
| Processor | Intel Q9450 @2.6 GHz or AMD Phenom II X6 @ 3.3 GHz |
| RAM | 4GB |
| VRAM | 1GB |
| GPU | NVIDIA GeForce GTX 650 or AMD Radeon 7750 |
| DirectX | 11 |
Recommended

| | |
| --- | --- |
| OS | Windows 10 Anniversary |
| Processor | Intel i5 4690 @ 3.5 GHz or AMD FX-8150 @ 3.6 GHz |
| RAM | 8GB |
| VRAM | 4GB |
| GPU | NVIDIA GeForce GTX 770 or AMD Radeon R9 380x |
| DirectX | 11 |
Standard Edition
Included with the Xbox Game Pass
Play Sea of Thieves and over 100 more high-quality games for one low monthly price with Xbox Game Pass.
Buy Sea of Thieves
Packed to the seams with sailing and exploring, fighting and plundering, riddle solving and treasure hunting, Sea of Thieves has everything you need to live the pirate life you've always dreamed about.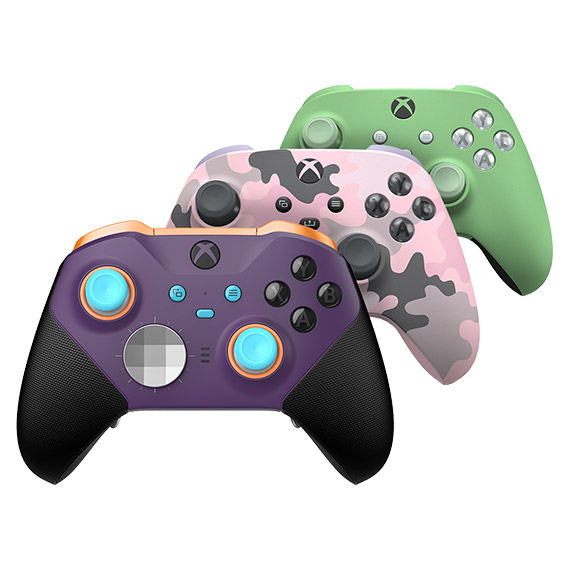 Xbox Design Lab
Save [[PLACEHOLDER1]]
days
hours
Jump to purchase section
minutes
day
hour
minute
[[PLACEHOLDER2]] remaining
[[PLACEHOLDER]] with Xbox Live Gold
[[PLACEHOLDER]] with Xbox Game Pass
[[PLACEHOLDER]] with EA Access
User rating
BUY NOW
PRE-ORDER NOW
DOWNLOAD NOW
box shot
Buy now, [[PLACEHOLDER]] at the Microsoft Store
Pre-order now, [[PLACEHOLDER]] at the Microsoft Store
Download now, [[PLACEHOLDER]] at the Microsoft Store
[[PLACEHOLDER]]
[[PLACEHOLDER]], learn more about ratings
jump to purchase section