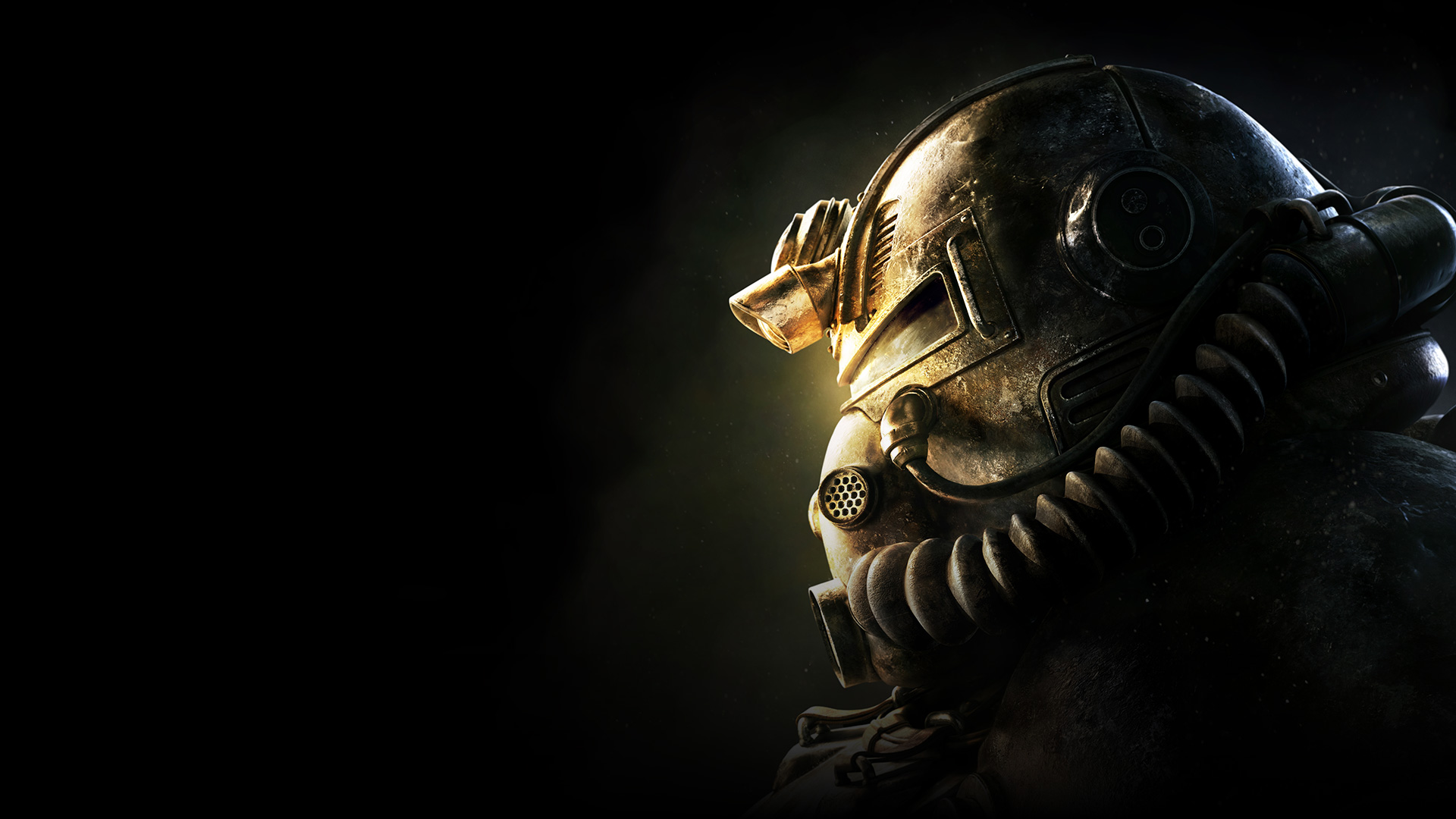 Fallout 76
Twenty–five years after the bombs fall, emerge with fellow Vault Dwellers into post–nuclear America. Play solo or join together against the wasteland's greatest threats.

Discover your next favorite game
Play hundreds of high-quality games with friends, plus enjoy online console multiplayer and an EA Play membership, all for one low monthly price.
Game features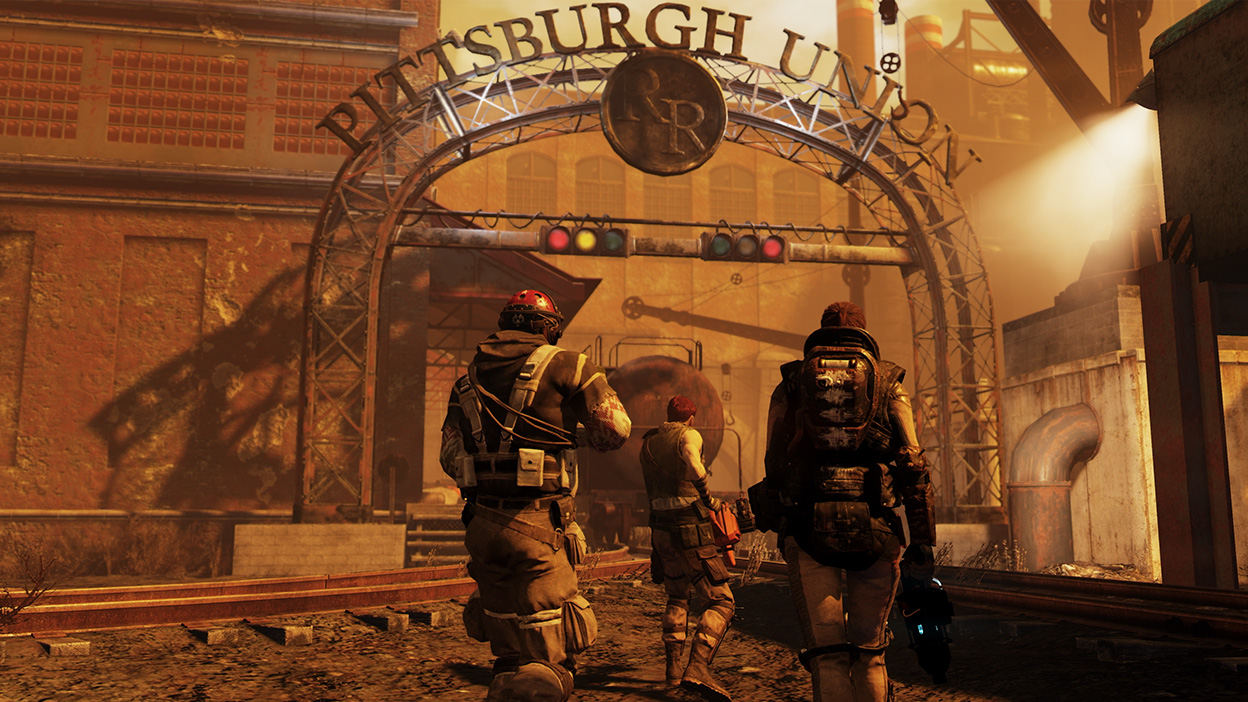 Immersive quests and engaging characters
Uncover the secrets of West Virginia by playing through an immersive main quest, starting from the moment you leave Vault 76. Befriend or betray new neighbors who have come to rebuild, and experience Appalachia through the eyes of its residents.
Seasonal scoreboard
Progress through a season with a completely free set of rewards like consumables, C.A.M.P. items and more, by completing limited-time challenges.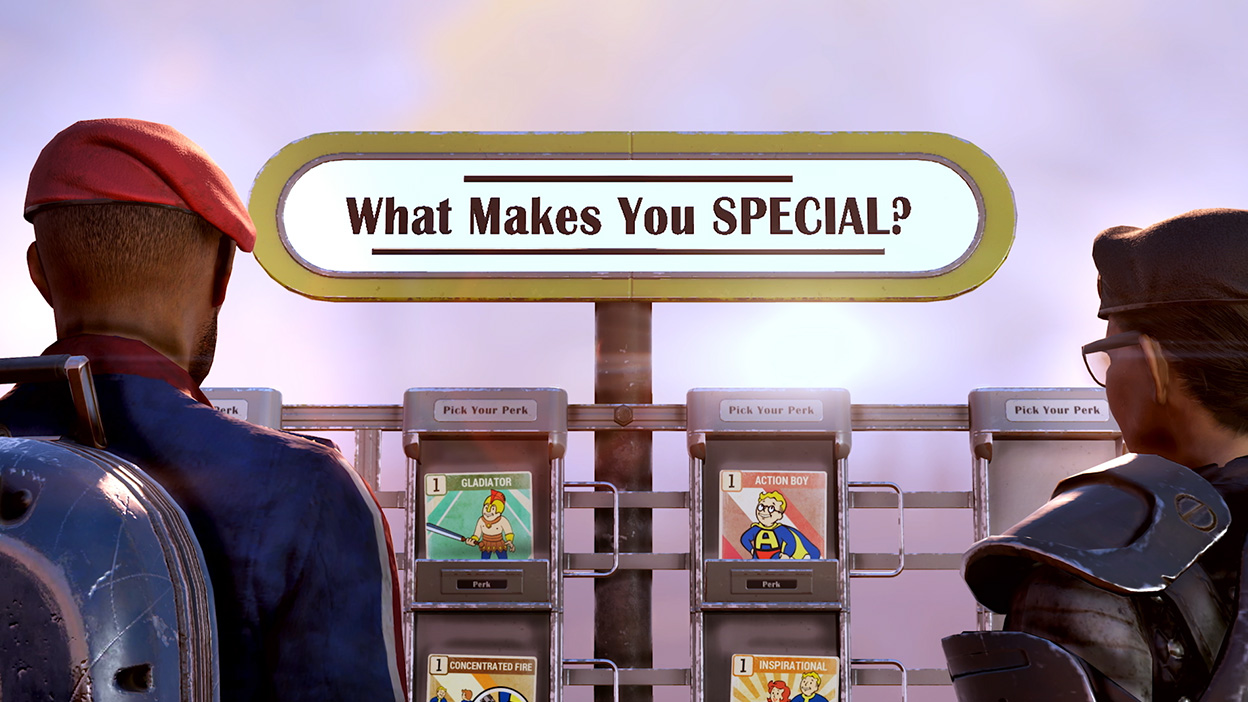 Multiplayer roleplaying
Create your character with the S.P.E.C.I.A.L system and forge your own path and reputation in a new and untamed wasteland with hundreds of locations. Whether you journey alone or with friends, a new and unique Fallout adventure awaits.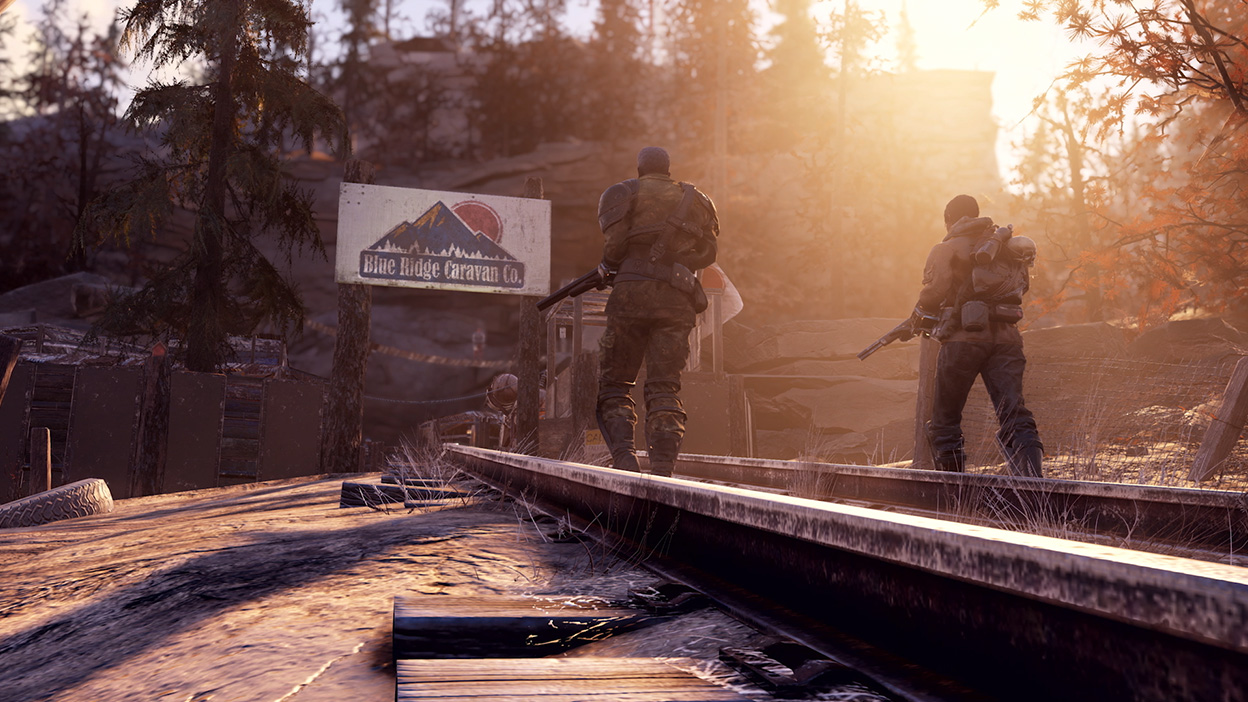 Mountain splendorland
The story lives and breathes through the world of Fallout 76, which brings to life six distinct West Virginia regions. From the forests of Appalachia to the noxious crimson expanses of the Cranberry Bog, each area offers its own risks and rewards.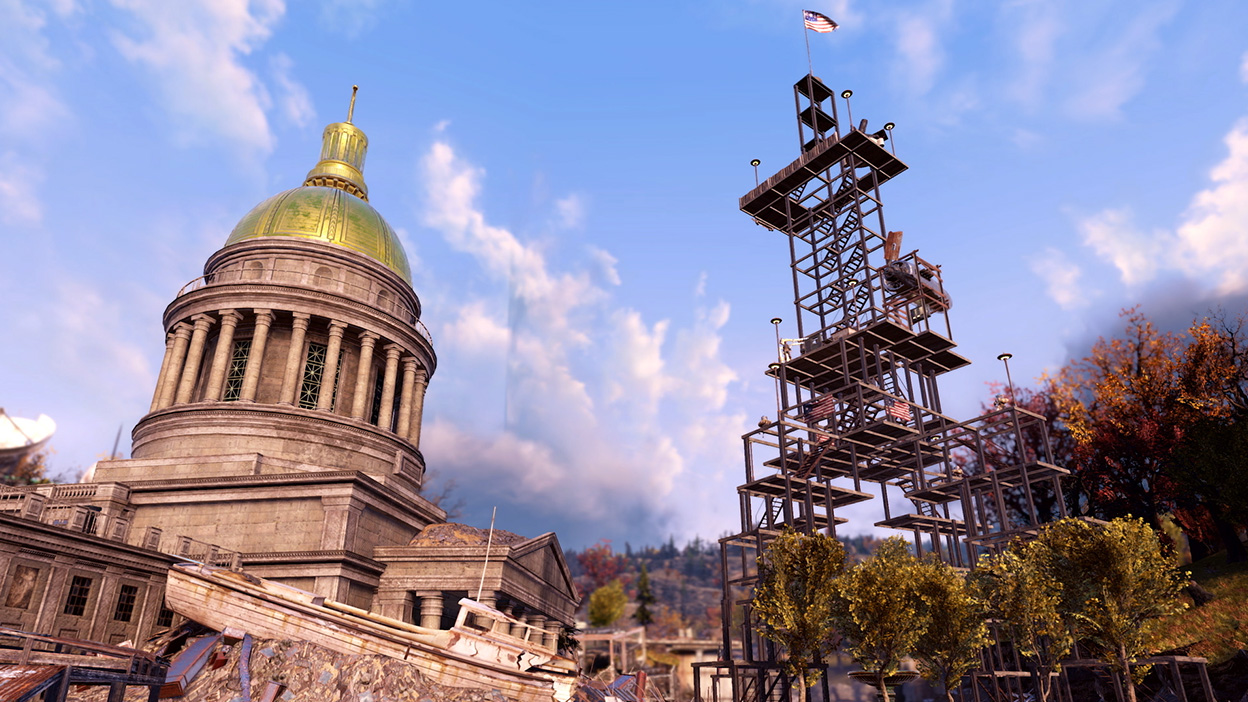 A new American Dream
Use the all-new Construction and Assembly Mobile Platform (C.A.M.P.) to build and craft anywhere in the world. Your C.A.M.P. will provide much-needed shelter, supplies, and safety. You can even set up shop to trade goods with other survivors.
Game details
Bethesda Game Studios, the award-winning creators of Skyrim and Fallout 4, welcome you to Fallout 76. Twenty-five years after the bombs fell, you and your fellow Vault Dwellers—chosen from the nation's best and brightest – emerge into post-nuclear America on Reclamation Day, 2102. Play solo or join together as you explore, quest, build, and triumph against the wasteland's greatest threats. Explore a vast wasteland, devastated by nuclear war, in this open-world multiplayer addition to the Fallout story. Experience the largest, most dynamic world ever created in the legendary Fallout universe.
Expeditions: The Pitt is the latest major content update for Fallout 76. Travel beyond the borders of Appalachia to The Pitt – a grim industrial wasteland crippled by conflict and awash with radiation. You will assist the Union, a fledgling band of freedom fighters in a desperate attempt to reclaim their home from a power-hungry raider faction known as the Fanatics. Forge new alliances, undertake new challenges, and earn all-new rewards with Expeditions: The Pitt, free for all Fallout 76 players.
Additional information
Publisher
Bethesda Softworks
Developer
Bethesda Game Studios
Genre
Post-Nuclear Online RPG
Platforms
Xbox Series X|S
Xbox One
Windows 10/11
Release date
November 14, 2018

Fallout 76
Included with Game Pass
Play Fallout 76 and hundreds of high-quality games for one low monthly price with Game Pass.
JOIN GAME PASS
ALREADY A MEMBER?
Buy Fallout 76

Fallout 76: The Pitt Deluxe Edition
In addition to the full game, the Fallout 76: The Pitt Deluxe Edition includes bonus in–game digital items:
Pittsburgh Neighborhood C.A.M.P. Kit – Fit right in with the friends from your expeditions
Fanatic Paint – You don't want to be caught in The Pitt without the Fanatic Paint for the 10mm SMG
Trog Plushie – Even Trogs could use a snuggle!
Fanatic Power Armor Paint – This is a unique skin that completely alters the appearance of your Power Armor, and can be equipped to all Power Armors
Fusion Core Recharger – Extend the life of your used fusion cores with this Fusion Core Recharger!
Fallout 1st
Fallout 1st is a premium membership that enhances the Fallout 76 experience. Members receive access to Private Worlds, exclusive utility and cosmetic items, 1650 Atoms per month, plus other bonuses.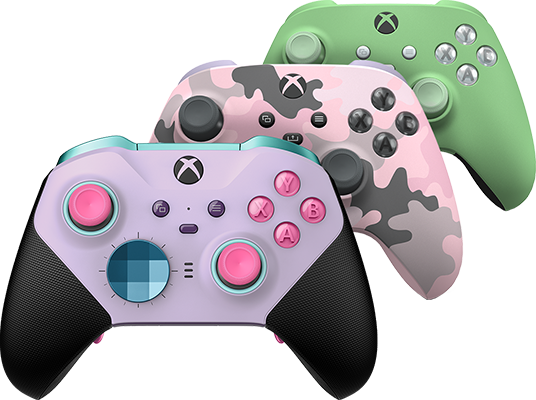 Xbox Design Lab
Save [[PLACEHOLDER1]]
days
hours
Jump to purchase section
minutes
day
hour
minute
[[PLACEHOLDER2]] remaining
[[PLACEHOLDER]] with Xbox Live Gold
[[PLACEHOLDER]] with Xbox Game Pass
[[PLACEHOLDER]] with EA Access
User rating
BUY NOW
PRE-ORDER NOW
DOWNLOAD NOW
box shot
Buy now, [[PLACEHOLDER]] at the Microsoft Store
Pre-order now, [[PLACEHOLDER]] at the Microsoft Store
Download now, [[PLACEHOLDER]] at the Microsoft Store
[[PLACEHOLDER]]
[[PLACEHOLDER]], learn more about ratings
jump to purchase section