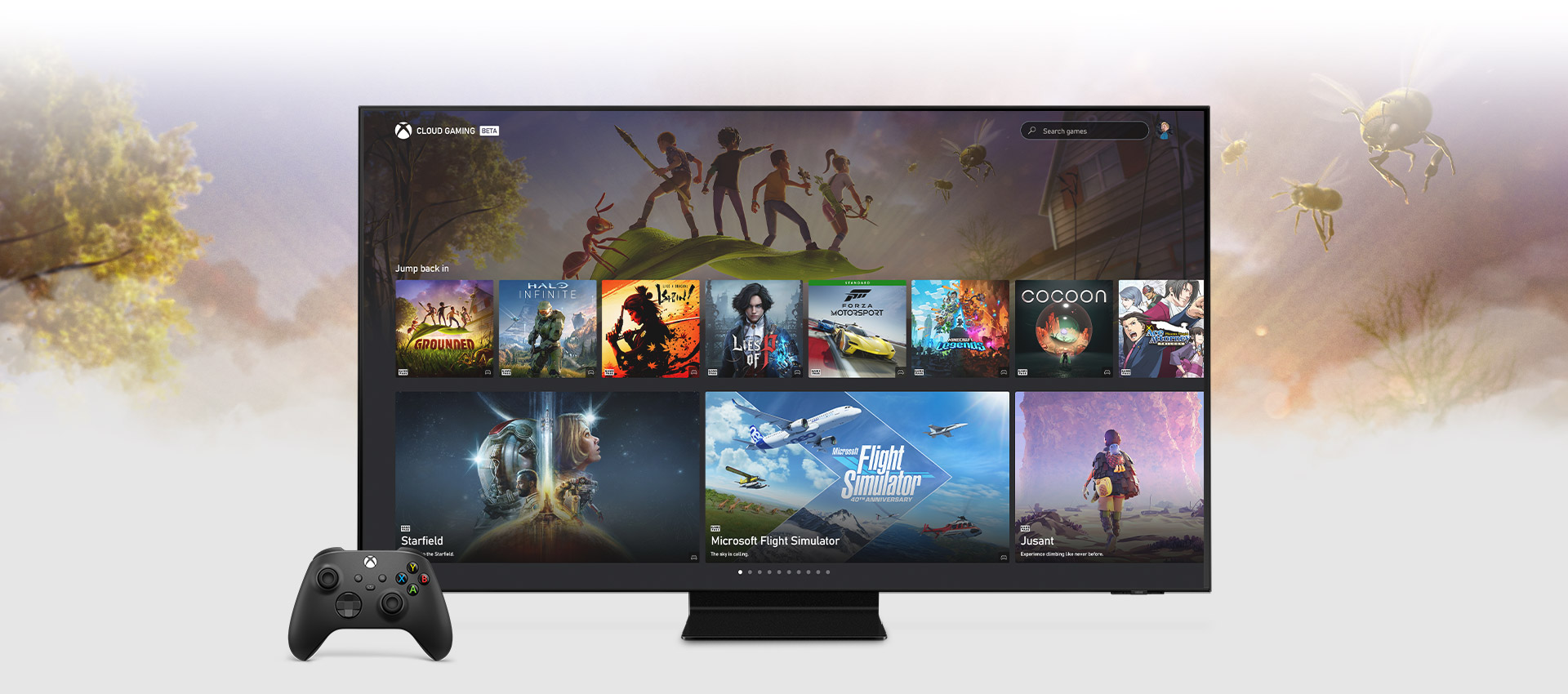 Animation of player using a controller in living room while Halo Infinite gameplay plays on Samsung TV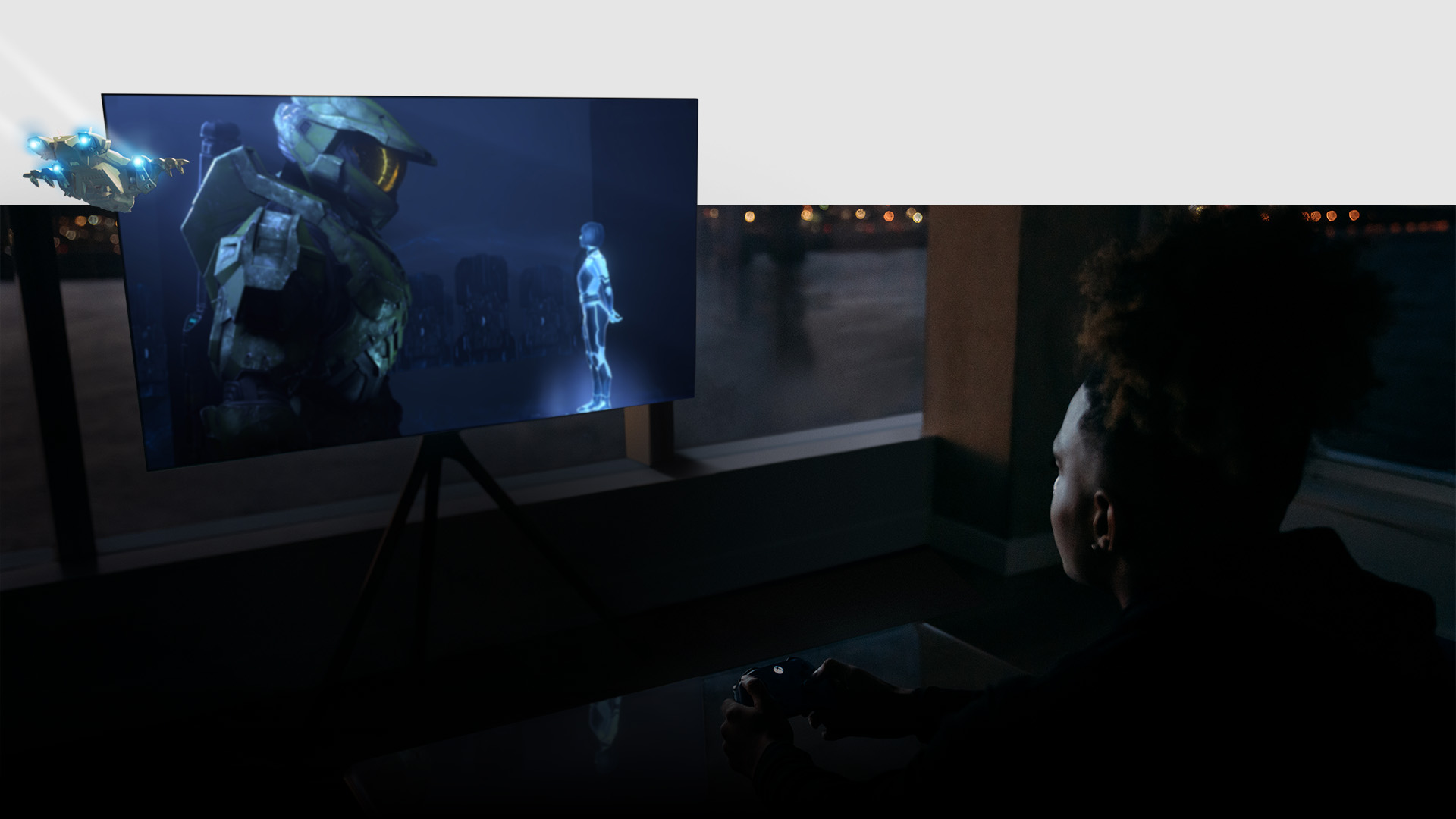 Grab your favorite controller for Xbox gaming on your TV
All you need is your controller—including Xbox controllers, Sony PlayStation Controllers, and more—and the Xbox app to start playing on select Samsung 2020 and newer smart TVs.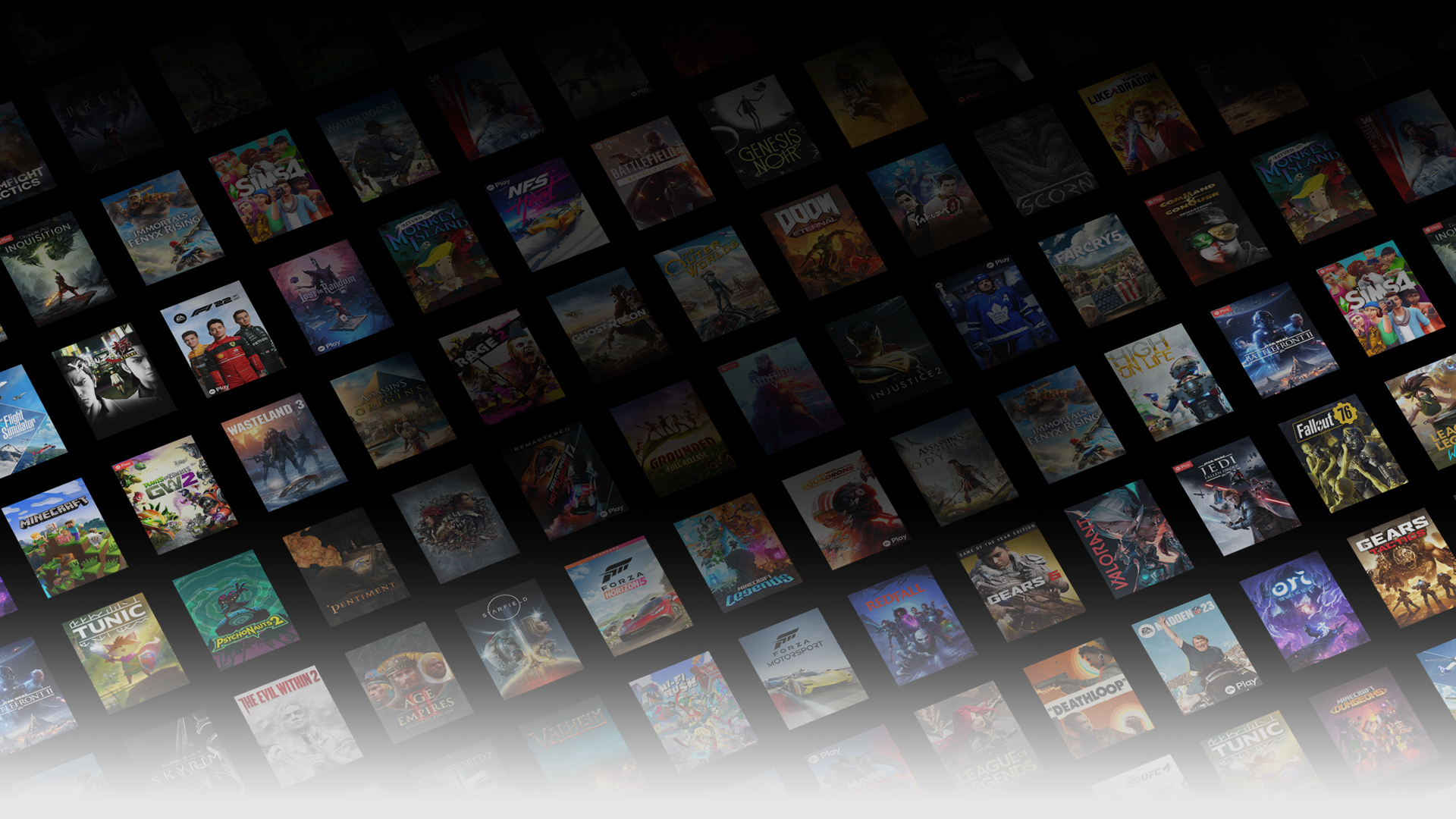 Discover your next favorite game
Enjoy incredible new games on day one from Xbox Game Studios, as well as iconic franchises from Bethesda Softworks, indie games, blockbusters, and more. Explore hundreds of new adventures with Game Pass.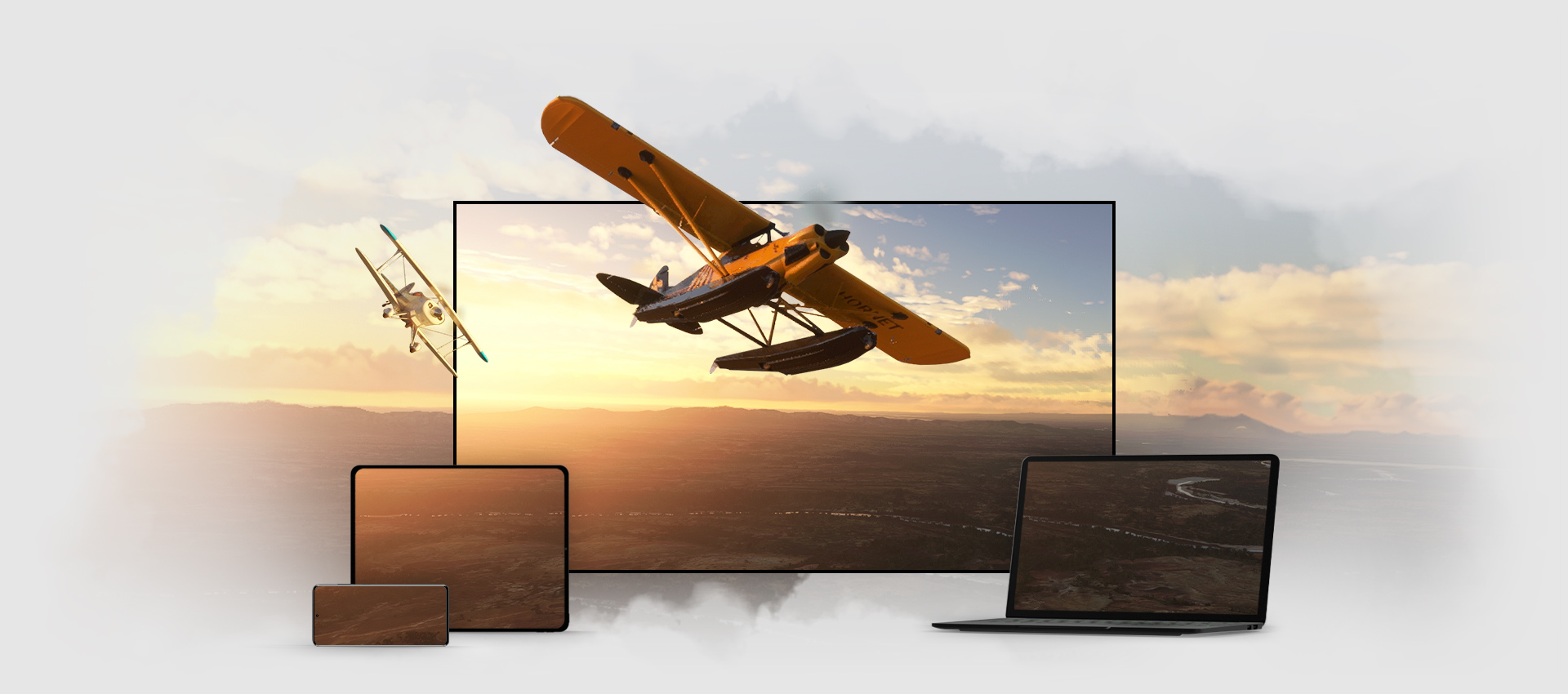 Frequently asked questions
---
The Xbox app currently supports select Samsung 2020 and newer Smart TVs and Samsung 2022 and newer monitors via Xbox Cloud Gaming (Beta).
A Game Pass Ultimate membership and supporting games are required to play most of the available cloud games in the Xbox app. Some exceptions apply. Learn more and join Game Pass Ultimate to get started.
Most titles in the Game Pass catalog are available to play from the cloud. For an up-to-date list, please visit www.xbox.com/xbox-game-pass/games#cloud. Game titles, number, features, and availability vary over time and by region, platform, console, and Game Pass plan.
To play Xbox console games from the cloud on your device, you'll need high-speed internet connection (ISP fees apply). Best performance will be achieved with a wired connection or 5Ghz Wi-Fi connection, with a speed of 20Mbps or higher. Streaming performance is affected by internet connection, user location, device, and other factors. Your gameplay on other devices may be limited. Streamed games may have limited functionality, for example:
Limited video resolution;
Limited audio outputs;
Limited game save storage (cloud saves only);
Limited in-game purchases;
Limited user-generated content functionality;
Limited companion app support; and/or
Limited accessory and peripheral support.
See more FAQs