Game Rating Information
The New Zealand Office of Film and Literature Classification provides advice about the content of computer games, helping consumers make an informed choice about what they read, view and play.
The OFLC rating system can help you determine whether an Xbox video game is appropriate for your child.
The Classification office has a website at classificationoffice.govt.nz so that parents and consumers can access up-to-date rating information.
OLFC Rating Symbols
GENERAL

Suitable for general audiences.

PARENTAL GUIDANCE

Parental guidance recommended for younger viewers.

MATURE

Suitable for mature audiences 16 years and over.

RESTRICTED 13

Restricted to persons 13 years and over.

RESTRICTED 15

Restricted to persons 15 years and over.

RESTRICTED 16

Restricted to persons 16 years and over.

RESTRICTED 18

Restricted to persons 18 years and over.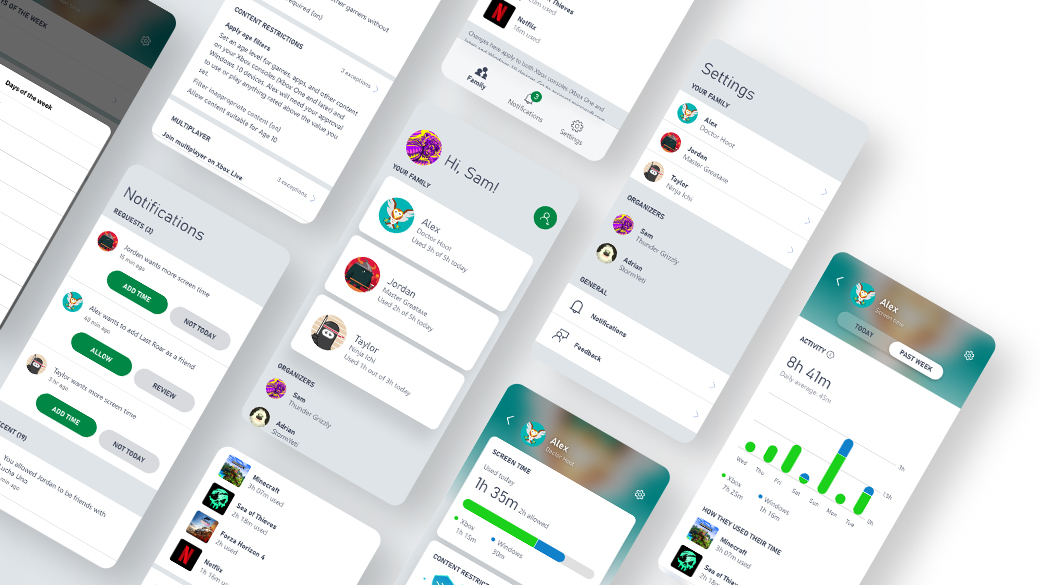 Xbox Family Settings app
Easily manage your children's gaming activities on Xbox consoles, all from your phone and in real time.