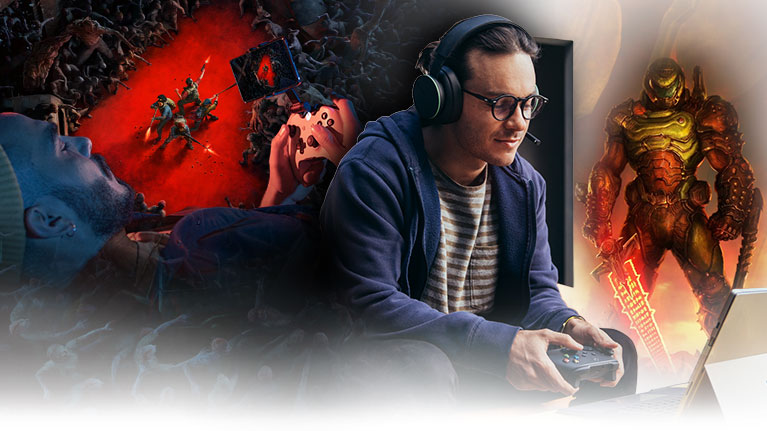 Xbox Cloud Gaming (Beta) with Xbox Game Pass
Play hundreds of high-quality console games on the devices you already have with Xbox Game Pass Ultimate.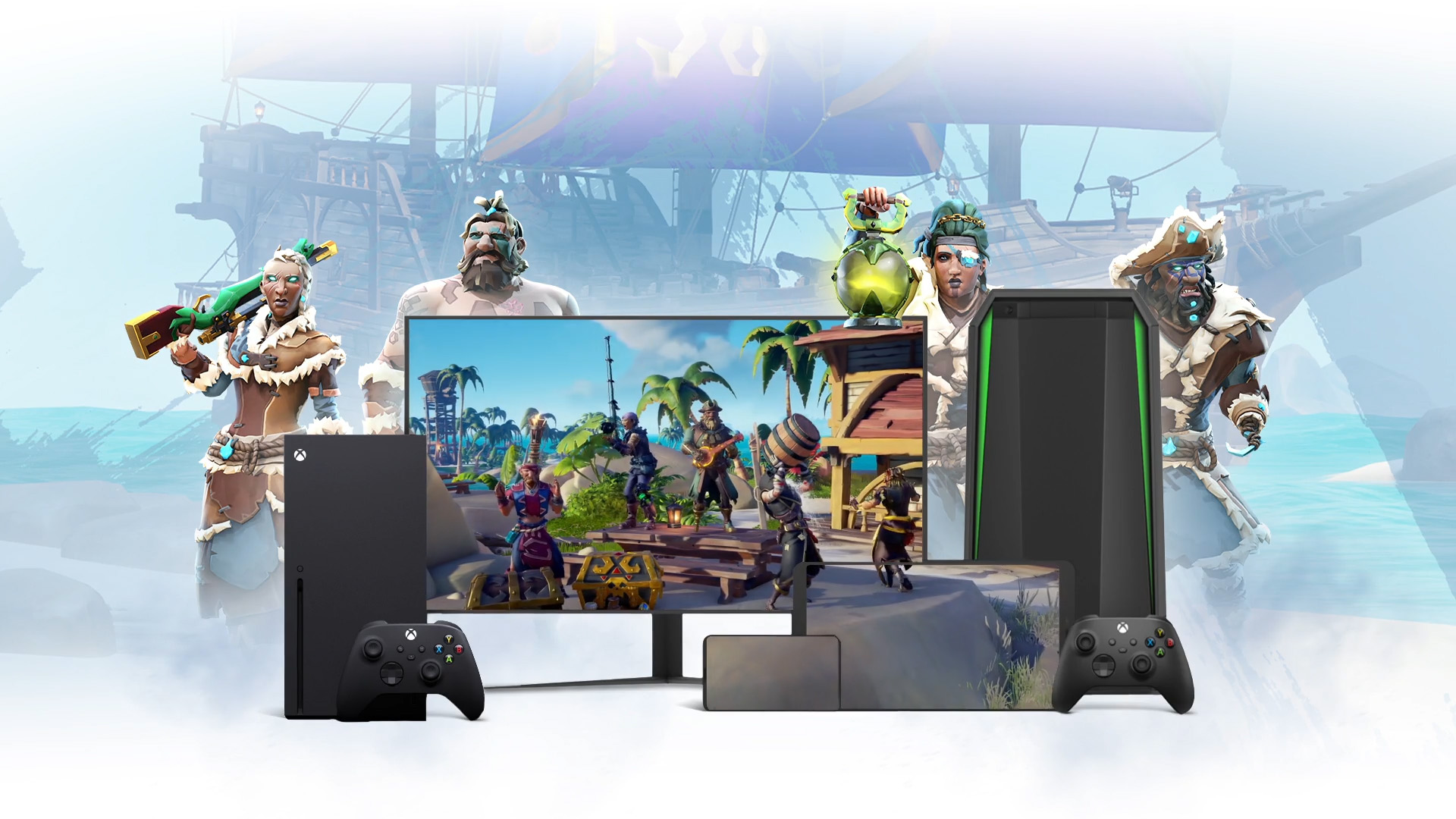 Play together across devices
Tap into the heart of Xbox with a community of millions of players ready and waiting to play together. Connect and play with others from a shared library of games, whether they're on the other side of the world or sitting right next to you.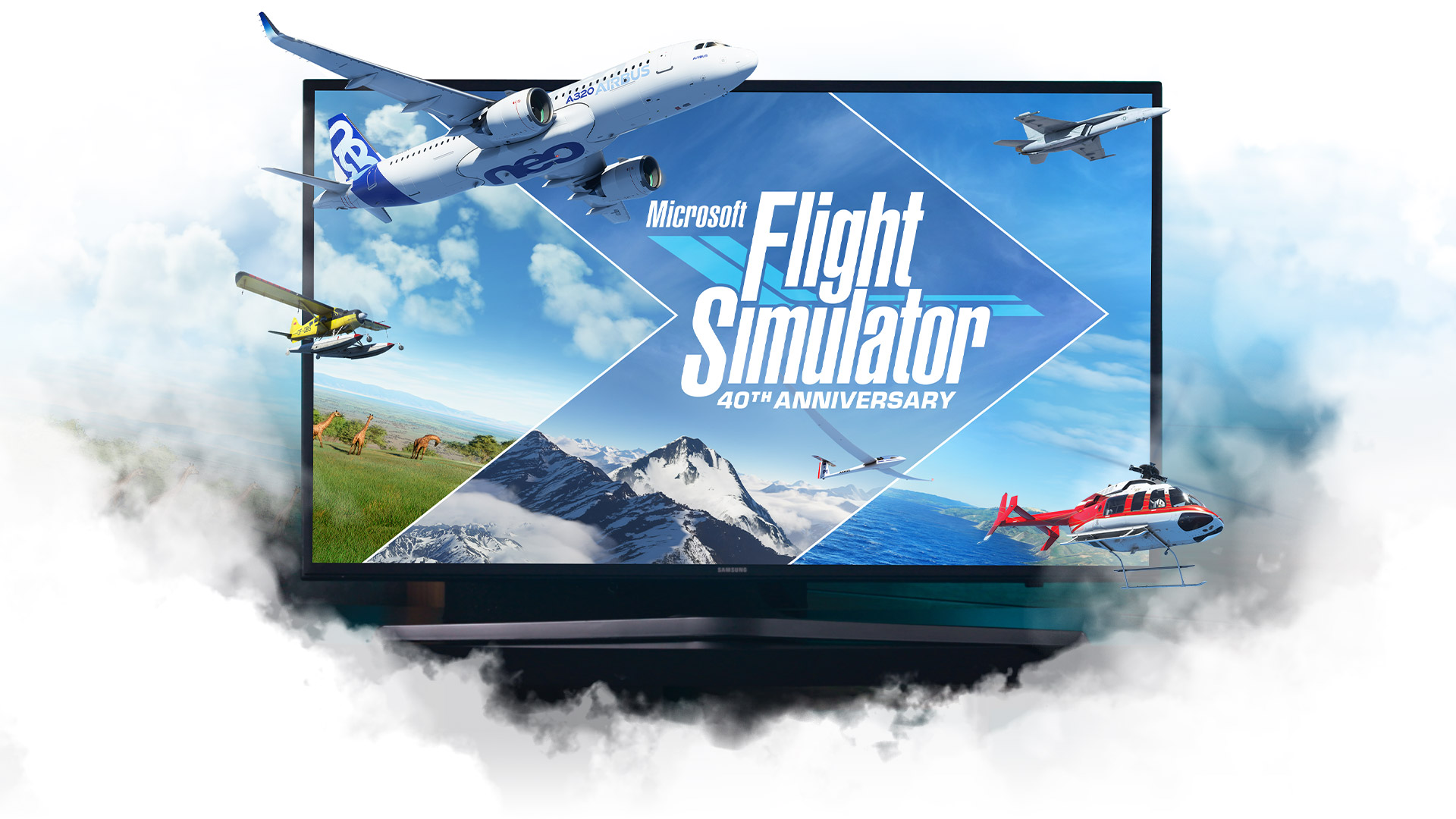 Pick up and play
Start a game on your console and keep playing it across supported mobile devices, tablets and PCs. Get right to the game when your friends are ready to play, even while you're installing or downloading to your console.

Xbox Game Pass Ultimate membership
JOIN NOW

High-speed internet connection
5Ghz Wi-Fi or mobile data connection 20Mbps down
LEARN MORE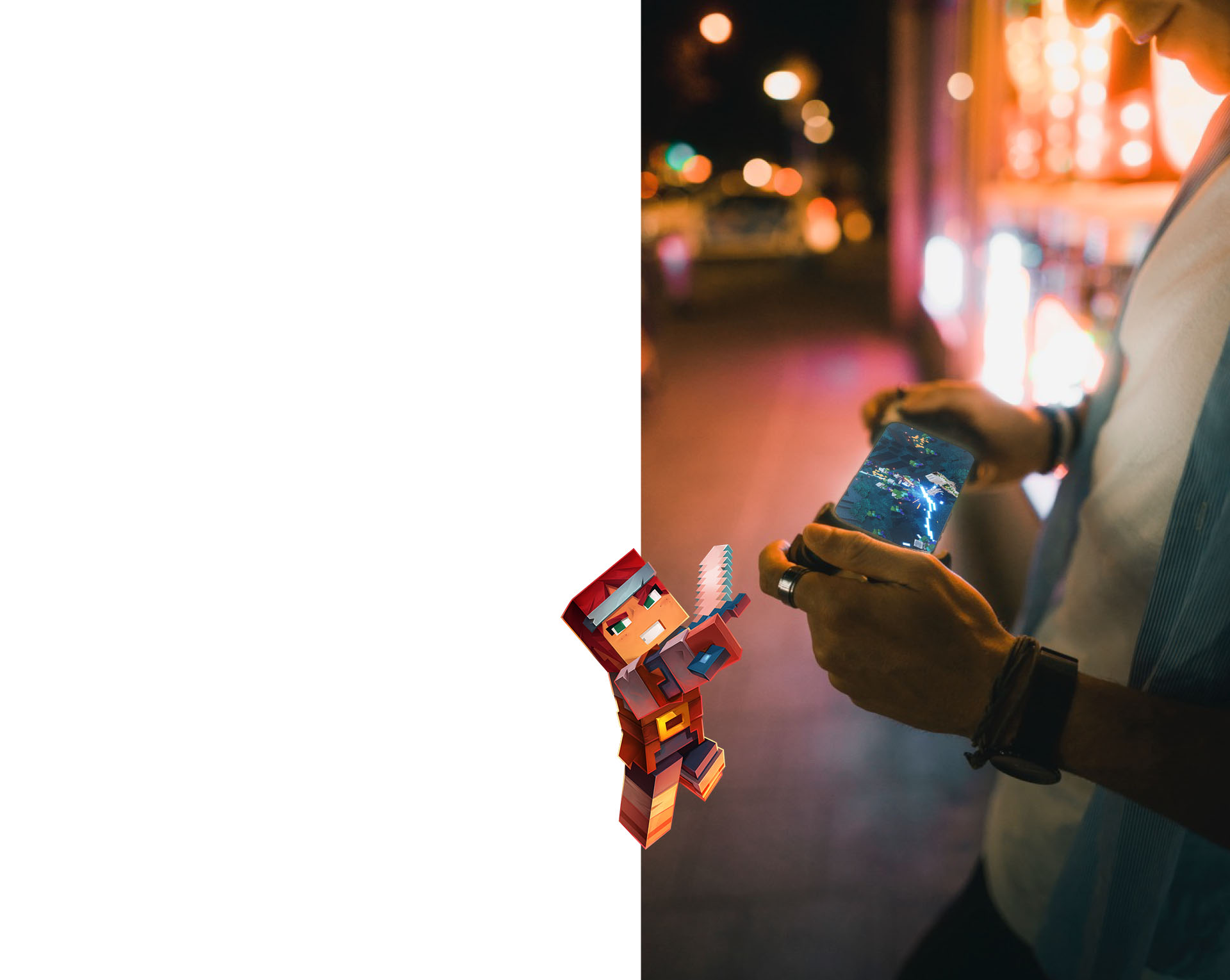 Discover more ways to play
Cloud gaming with Xbox Game Pass Ultimate is available across PCs, consoles, mobile phones and tablets, with more supported devices coming soon.
VIEW ALL DEVICES
Xbox.com
Play on your Windows PC and Apple phone or tablet with your Microsoft Edge, Google Chrome or Safari browser.
PLAY NOW
Xbox Game Pass mobile app
Play on your Android mobile phone or tablet (version 6.0 or greater) with the Xbox Game Pass mobile app.
Xbox app for Windows PC
Discover, download, play games, and more with the Xbox app for Windows PC. See what your friends are playing and chat with them across devices.**
DOWNLOAD THE APP
Xbox consoles
Play on your Xbox Series X|S and Xbox One consoles. Experience games right from the cloud.
EXPLORE CONSOLES
Xbox app for smart TVs
Stream Xbox games directly on select Samsung 2022 smart TVs.
LEARN MORE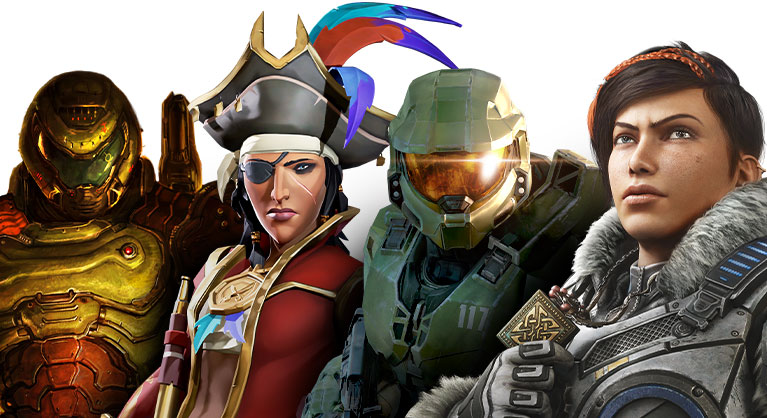 Join Xbox Game Pass Ultimate
Get your first month for € 1,
then€ 12.99/month*
Subscription continues automatically
See terms
Play hundreds of high-quality games with friends on console, PC and cloud
New games added all the time
Xbox Game Studios titles the same day as release
Exclusive member discounts and deals
Free Perks including in-game content and partner offers
Xbox Live Gold
EA Play membership included
Backbone One
Next-level gaming has never been more magical and effortless. Just connect the controller to your iPhone, press the Backbone Button to open the app, and start playing games in seconds.
PowerA MOGA Mobile Gaming Clip
Jump into mobile gaming. Designed in partnership with the Xbox Design Studio, this clip is optimised for balance and comfort. It snaps into a Bluetooth-enabled Xbox Wireless Controller and keeps your phone securely in place during play.
Frequently Asked Questions
---
Xbox Cloud Gaming is our technology that allows you to play over 100 console games on the devices you already have with Xbox Game Pass Ultimate and a compatible controller. As part of your Xbox Game Pass Ultimate membership, you can enjoy the console games you love, the people you want to play together with, on the devices you already have, all on the Xbox Game Pass app or Xbox.com.
Project xCloud was the name of our public cloud gaming technology preview and was the first chapter of a multi-year journey. The Project xCloud (Preview) program has closed. Thanks to all of your testing and feedback, we have moved to the next chapter and are now offering the Xbox Cloud Gaming (Beta) experience as part of Xbox Game Pass Ultimate memberships at no additional cost.
To play Xbox console games from the cloud on your device you'll need the following:

i. An active Xbox Game Pass Ultimate membership in a supported region
ii. A supported device including Windows PC, Apple or Android phones and tablets
iii. A compatible controller connected via Bluetooth or USB. Selected games can be played with Xbox touch controls.
iv. A Wi-Fi/4G data connection with minimum of 10Mbps down-speed. Please note, some devices may require 20Mbps for the best quality. We recommend using a 5Ghz Wi-Fi connection.
v. If playing on Xbox.com, a supported browser such as Microsoft Edge, Google Chrome or Safari.
Most titles in the Xbox Game Pass library are available to play from the cloud. For an up-to-date list, please visit: https://www.xbox.com/xbox-game-pass/games#cloud. Game Pass game titles, number, features and availability vary over time, by region and platform.
The recurring billing feature is switched on by default, meaning you'll automatically pay for a new subscription period when your current period ends. You can switch recurring billing off and back on through your Microsoft account or from your console. Learn more about stopping recurring billing at Microsoft Support.
To play Xbox console games from the cloud on your device, you'll need high-speed internet connection (ISP fees apply). Best performance will be achieved at rates of 10 Mbps on mobile devices, 20 Mbps on consoles, PCs and tablets and 5GHz WiFi or mobile data connection. Streaming performance is affected by internet connection, user location, device and other factors. Your gameplay on other devices may be limited. Streamed games may have limited functionality, for example:
Limited video resolution;
Limited audio outputs;
Limited game save storage (cloud saves only);
Limited in-game purchases;
Limited user-generated content functionality;
Limited companion app support; and/or
Limited accessory and peripheral support.
See more FAQs