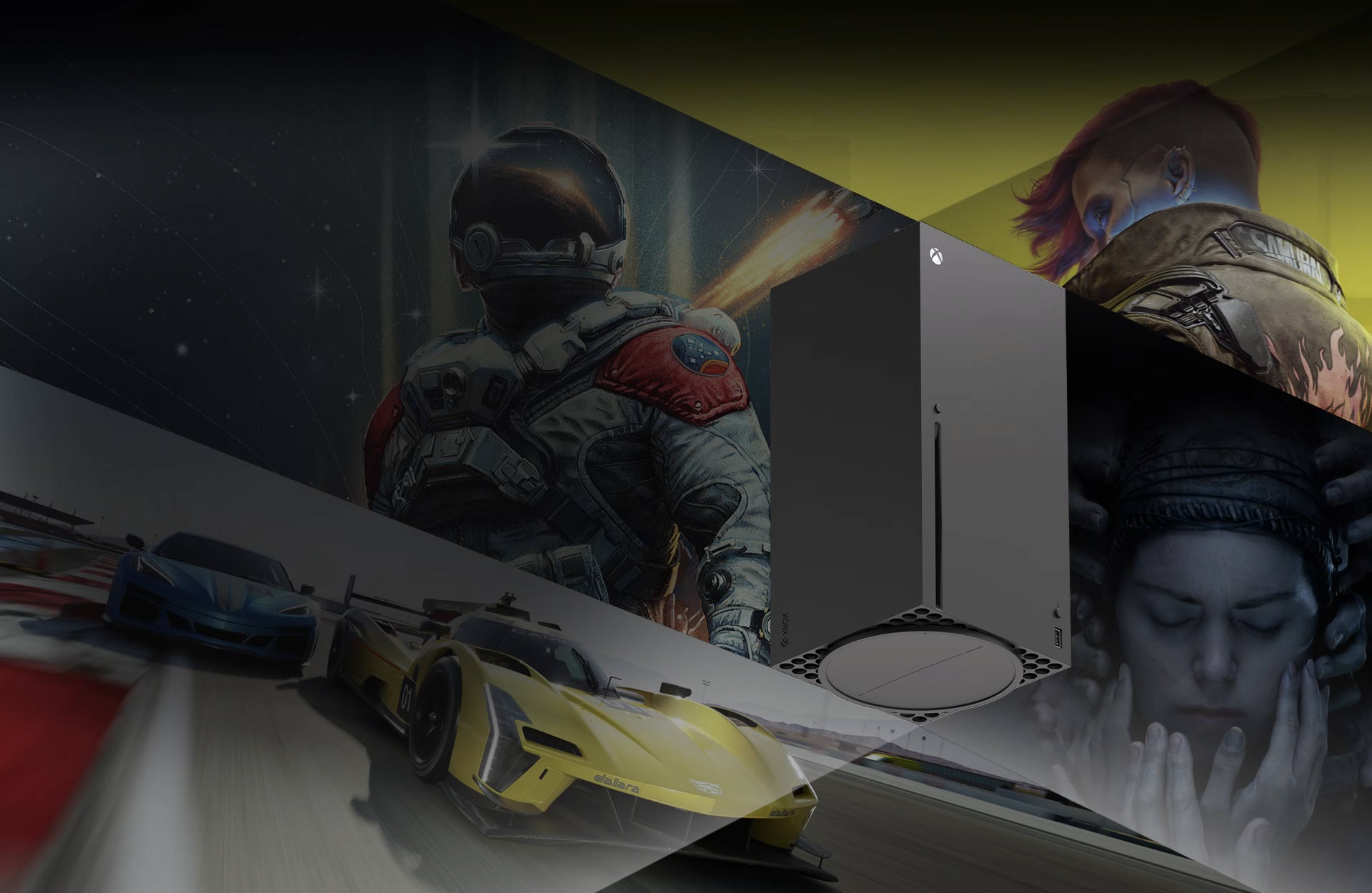 Xbox Series X console with Xbox controller. Animated background of characters from Starfield, Forza motorsport, Hellblade 2 and Cyberpunk
XBOX SERIES X
Power Your Dreams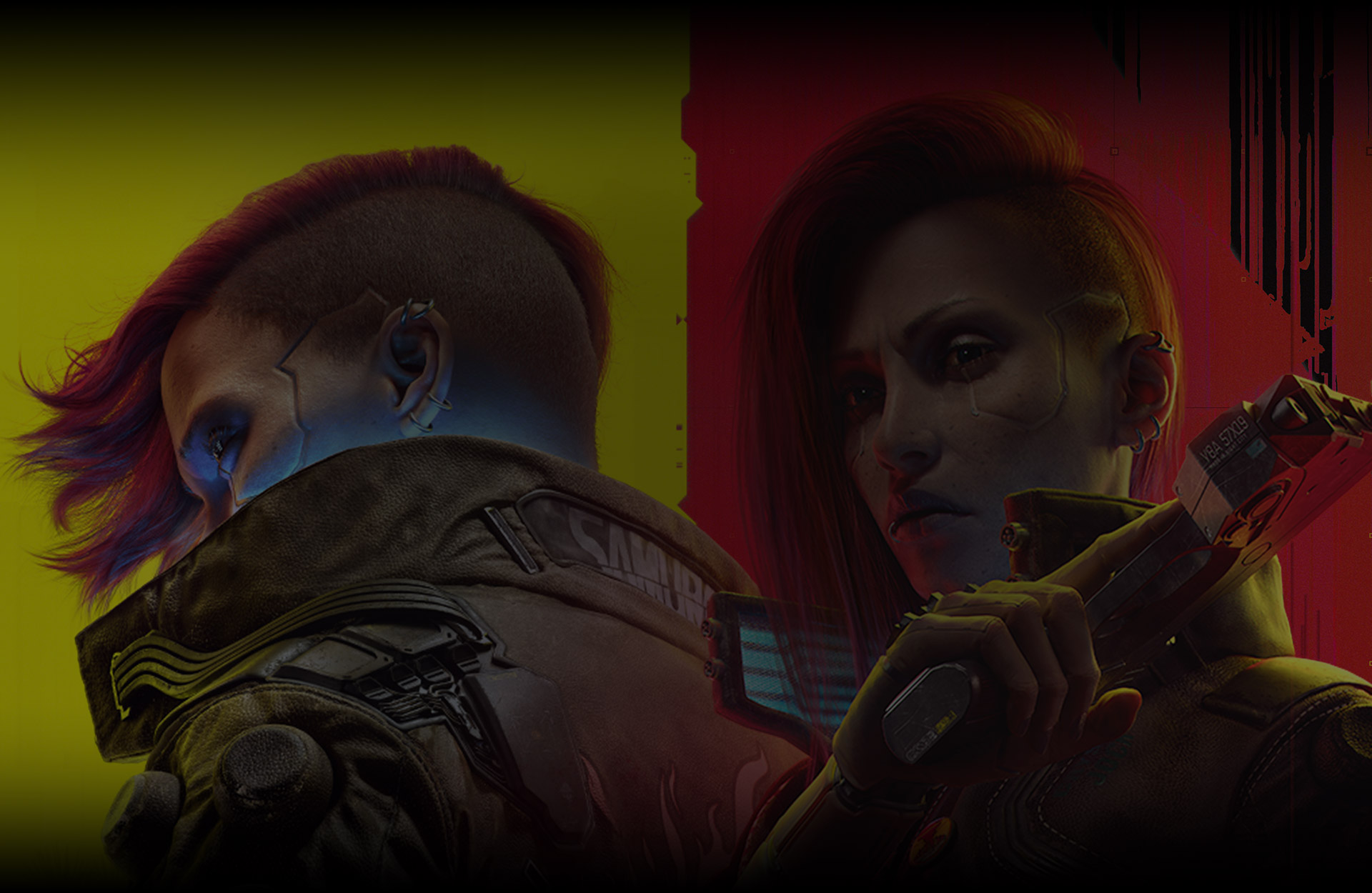 THE FASTEST, MOST POWERFUL XBOX EVER

Xbox Velocity Architecture
Animation of Starfield being projected from the Xbox Series X chip.
12 TFLOPS

OF POWER

Explore rich new worlds with 12 teraflops of raw graphic processing power, DirectX ray tracing and a custom SSD.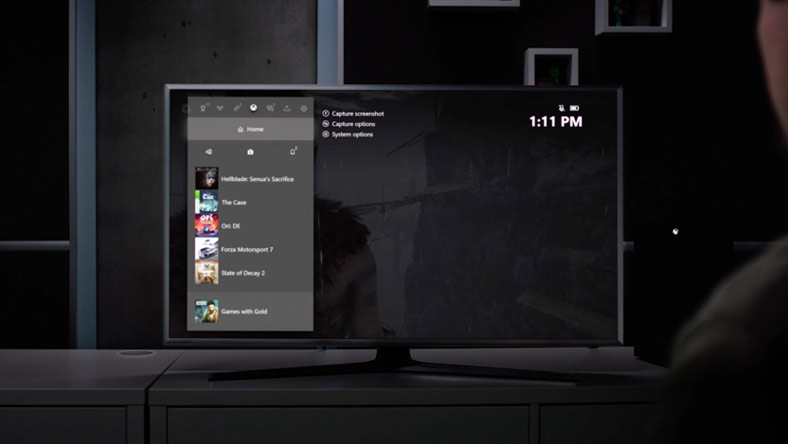 QUICK RESUME
Seamlessly switch between different titles and instantly resume from where you left off.
FASTER LOAD TIMES
Games load significantly faster with the custom SSD and integrated software. While ultra-low latency improves the response time from your controller to your TV.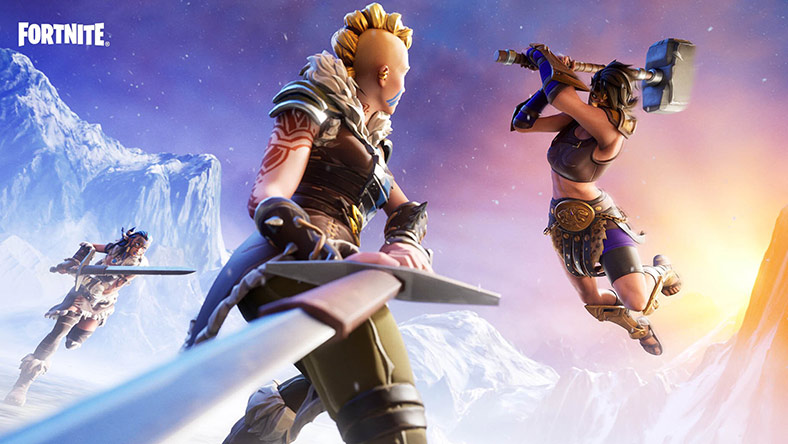 NEXT-GEN FRAMERATE
Higher, steadier framerates at up to 120 FPS while playing.
Lies of P, P stands finely dressed with a sword and blue lightning sparking in his hand
LOOKS BETTER, SOUNDS BETTER,
PLAYS BETTER
Embark on new adventures the way they're meant to be experienced on Xbox Series X.
Optimised gaming experience
Games built with the Xbox Series X|S development kit showcase unparalleled load times, visuals and responsiveness.
LEARN MORE
Amazing visual fidelity
Hardware-accelerated ray tracing gives your games a heightened level of realism.
Get it once
With Smart Delivery you can buy a supported game once and always save the best available version for whatever console you play on.
LISTEN,

YOU'RE BEING SURROUNDED.

3D Spatial Sound is the next evolution in audio technology, using advanced algorithms to create immersive lifelike worlds that put you at the centre of your experience.
Series of game art depicting titles available with Xbox Game Pass including: Starfield, Party Animals, Minecraft Legends, Hi-Fi Rush, Lies of P and Forza Motorsport.
INSTANT
LIBRARY
Hundreds of games, day one releases, online multiplayer and more.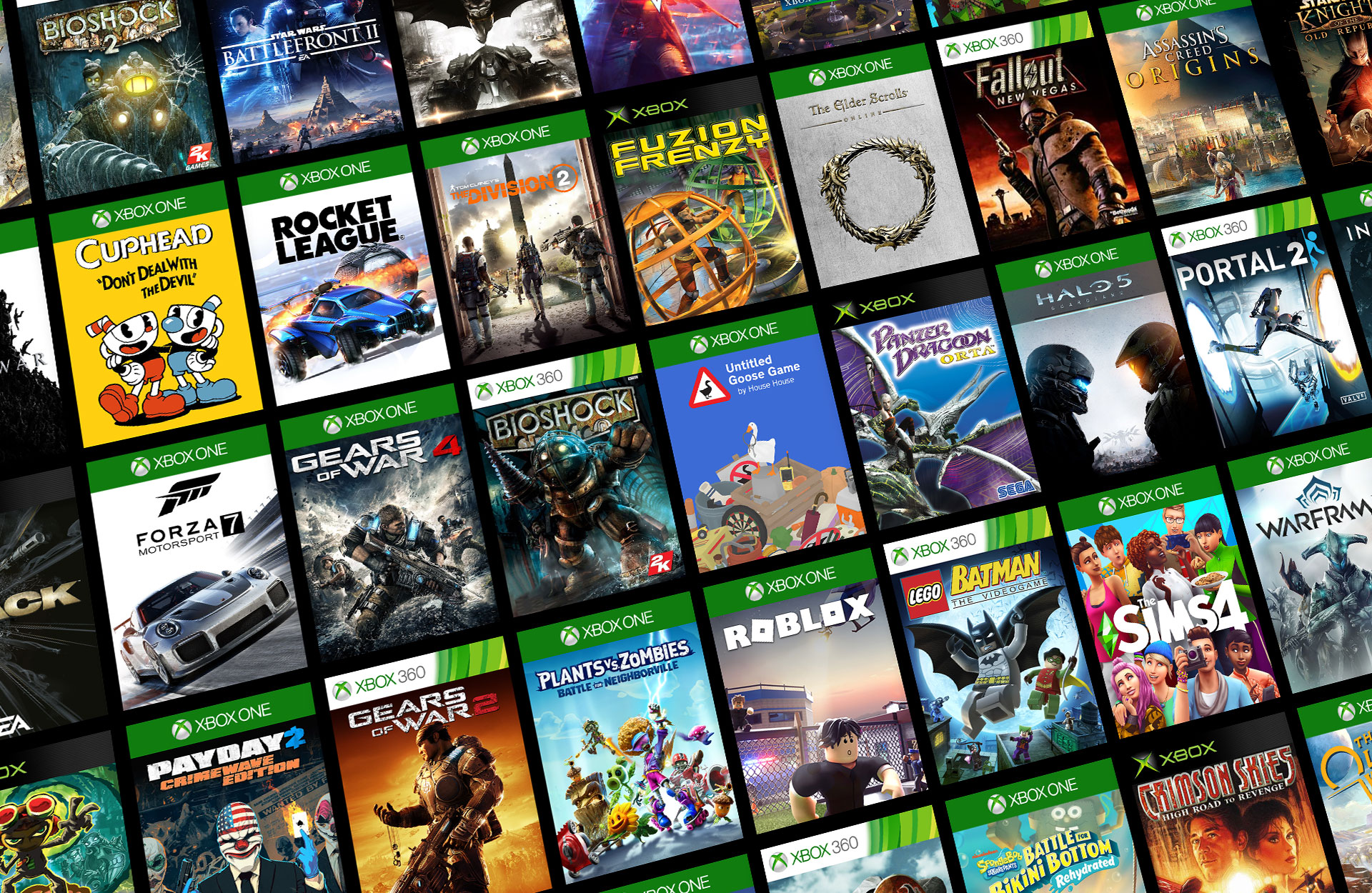 BACKWARD COMPATIBLE WITH THOUSANDS OF GAMES
Get ready for faster load times, higher resolution, more stable frame rates and better input latency on thousands of Xbox One, Xbox 360 and Original Xbox games.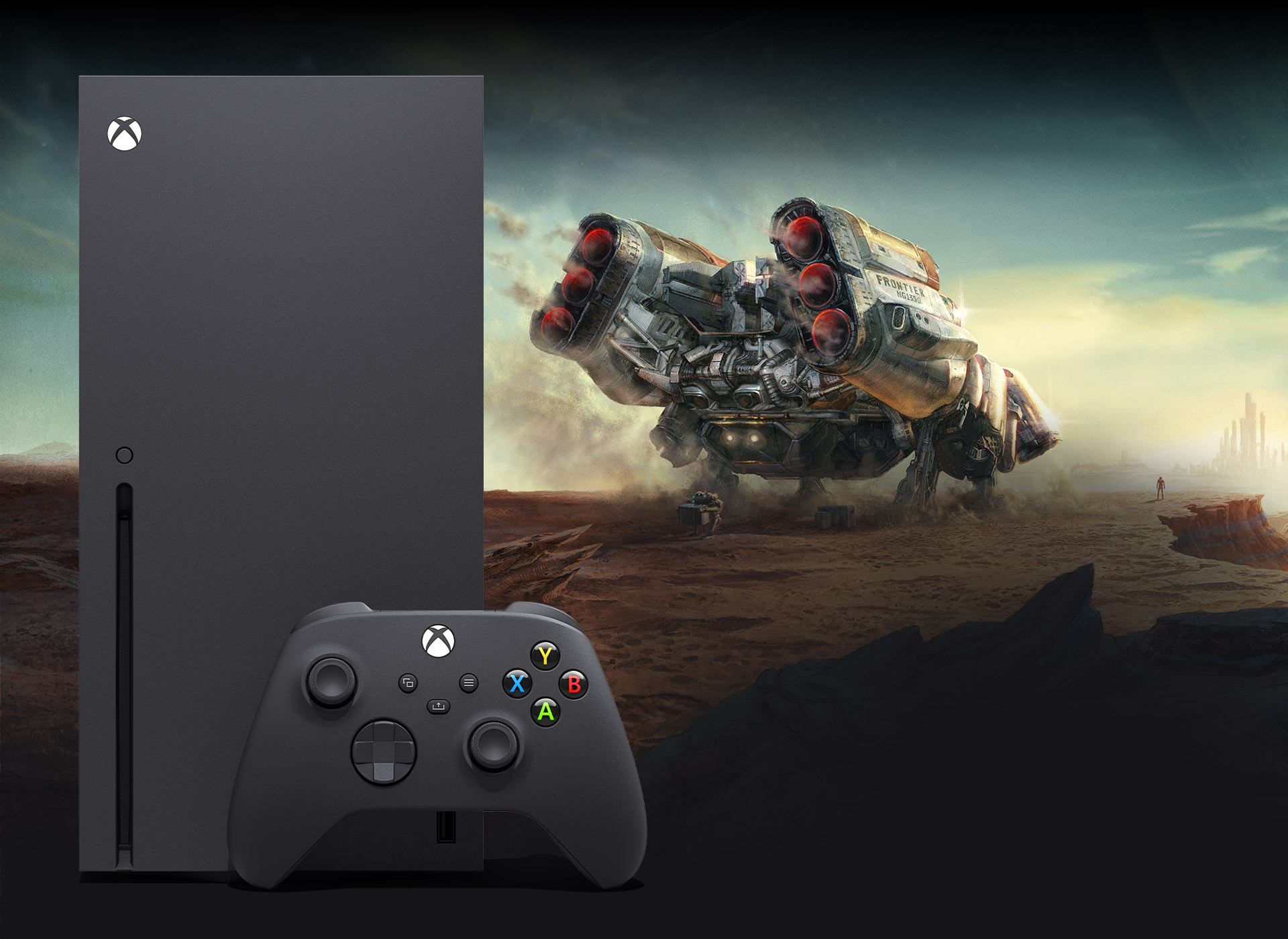 COMPLETE CONTROL
Get hands-on with the Xbox Wireless Controller, featuring our highest level of precision with a dedicated Share button and improved ergonomics.
ACCESSORY DETAILS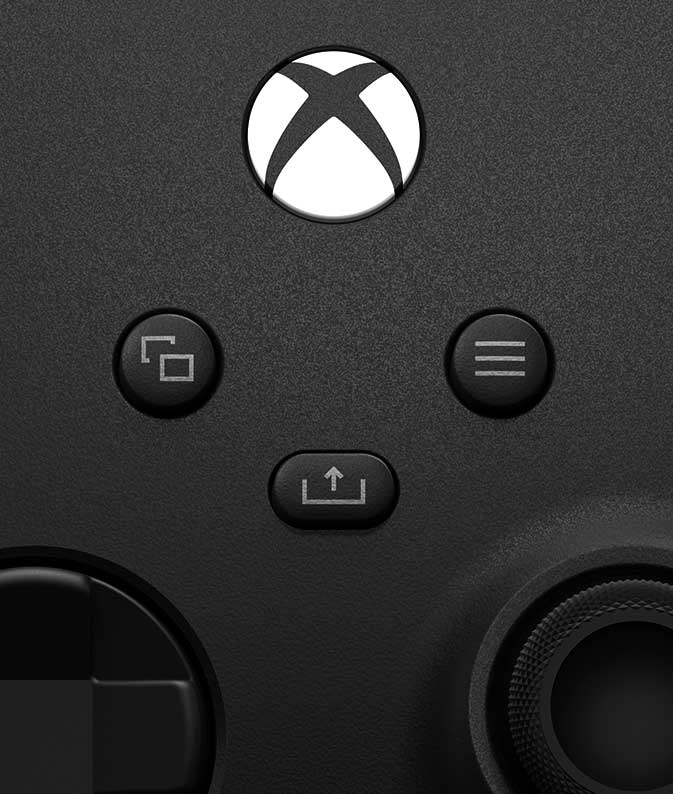 YOU WIN
Show off. Tap the share button to eternalise your conquest.
Left to right animation of the top of the Xbox Wireless controller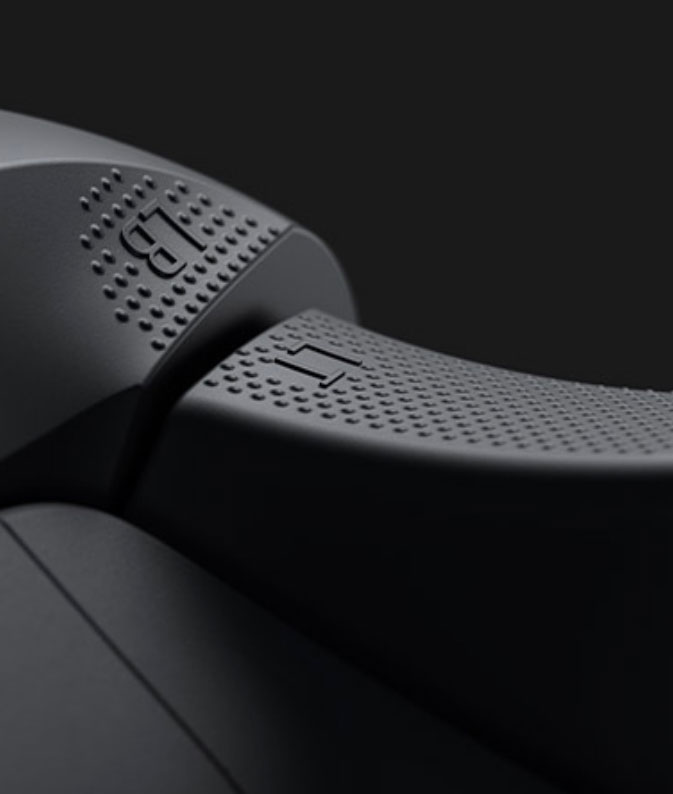 GET A GRIP
Textured triggers and bumpers hold tight to keep you from slipping.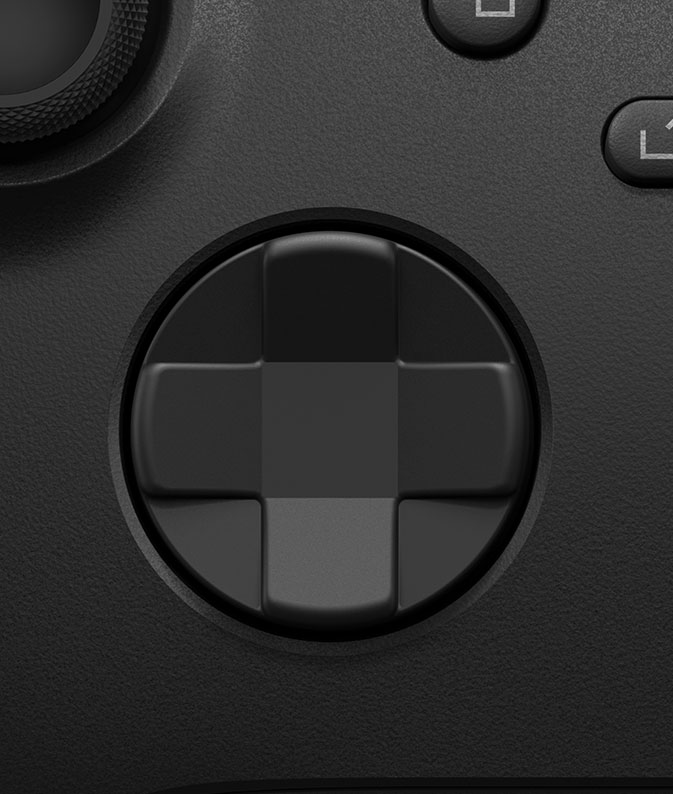 FULL CIRCLE
Updated in every direction. The hybrid D-pad lets you crush combos without crossing fingers.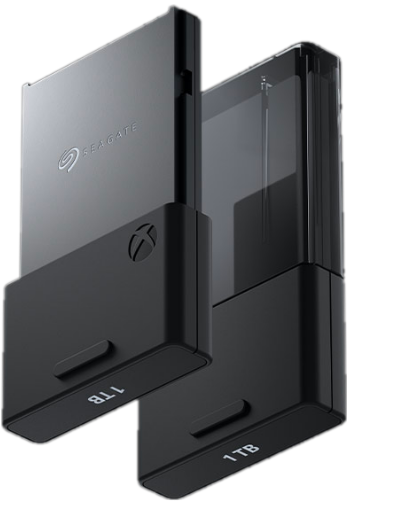 INCREASED INVENTORY. UNCOMPROMISED PERFORMANCE.
The Seagate Storage Expansion Cards for Xbox Series X|S plug into the back of the console via the dedicated storage expansion port and replicates the console's custom SSD experience, providing additional game storage at the same performance. (Sold separately, available in various sizes.)
MORE DETAILS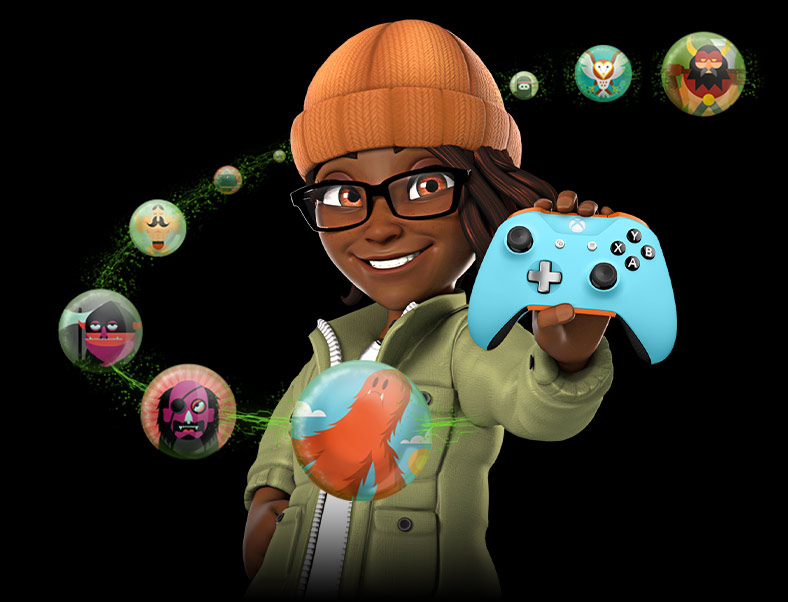 Your games and friends carry over
Continue playing your Xbox One games on your Xbox Series X with your progress, achievements and friends list automatically transferring over to the new system.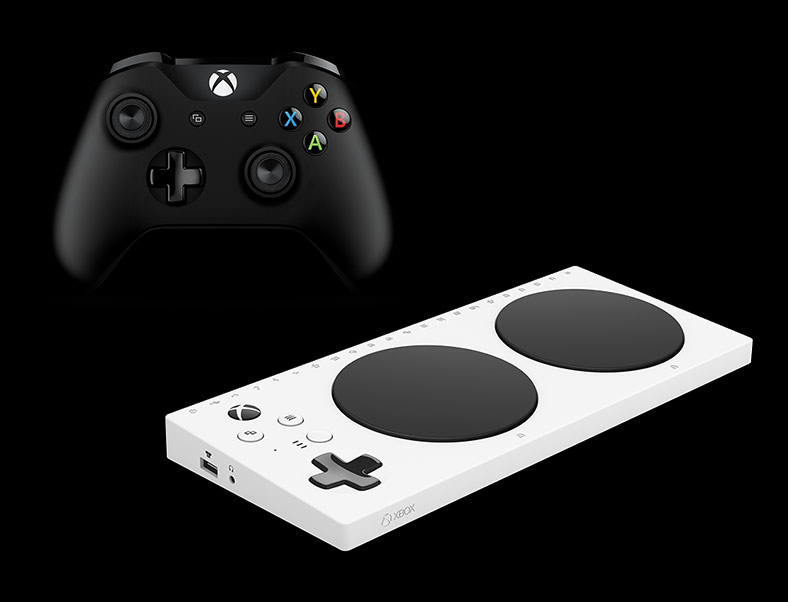 Compatible with Xbox One gaming accessories
Use your Xbox One gaming accessories—including controllers, headsets, and more—on Xbox Series X.
DESIGNED FROM THE
INSIDE OUT
The sleek monolithic design of Xbox Series X is the result of combining hardware and software innovations with intentional engineering to achieve the zenith of speed and performance.
Xbox Series X internal components expanded then contracting into the frame of the console
SEE MORE TECH DETAILS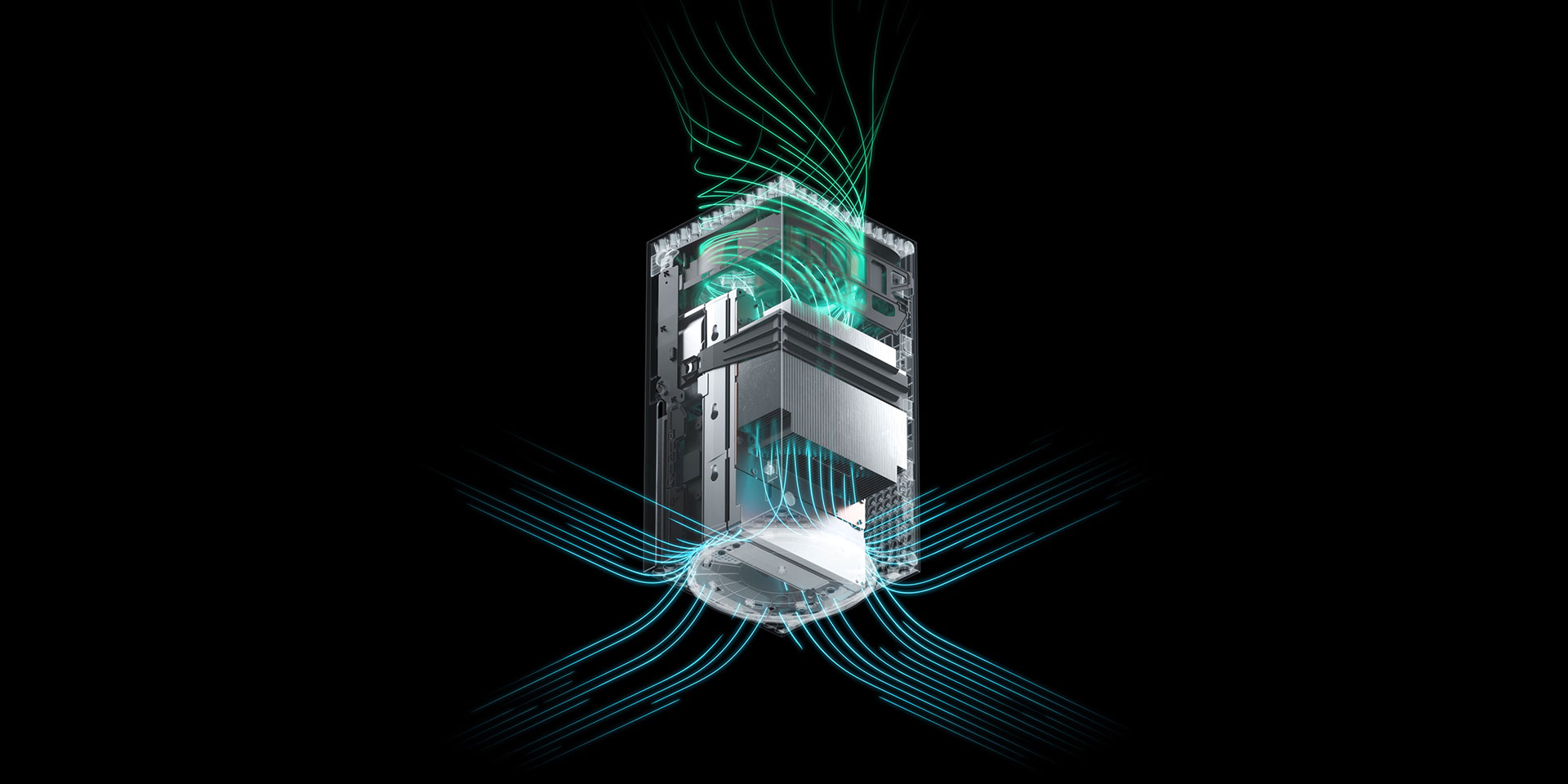 AIR-FLOW

CHANNELS

The Xbox Parallel Cooling Architecture is built with three air flow channels that evenly distribute the temperatures generated by the advanced internal components, keeping the console cool and quiet.
SPLIT MOTHERBOARD
A split motherboard keeps the console's internals evenly temperature controlled allowing for an even higher output of power.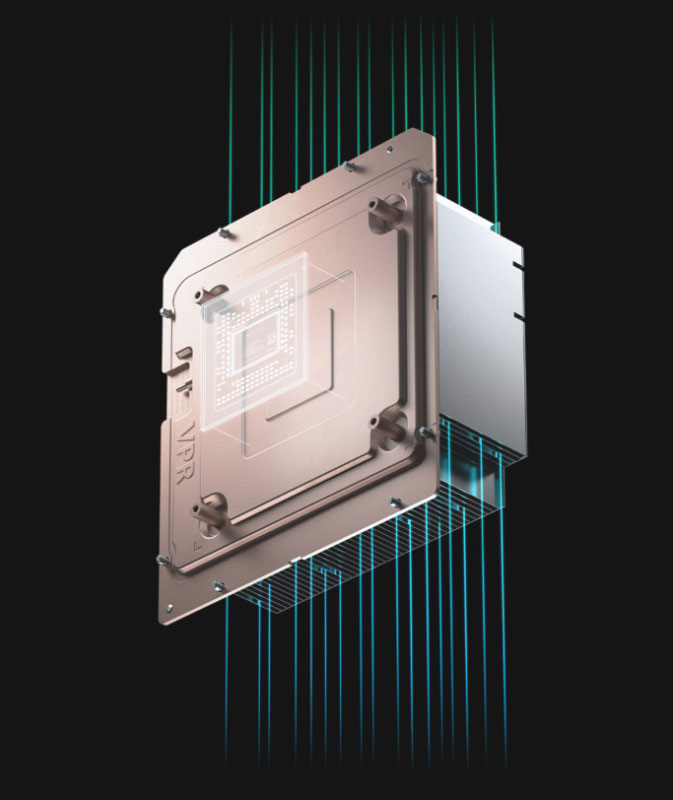 VAPOUR CHAMBER
The vapour chamber in the Xbox Series X enables an even spread of temperatures within the core.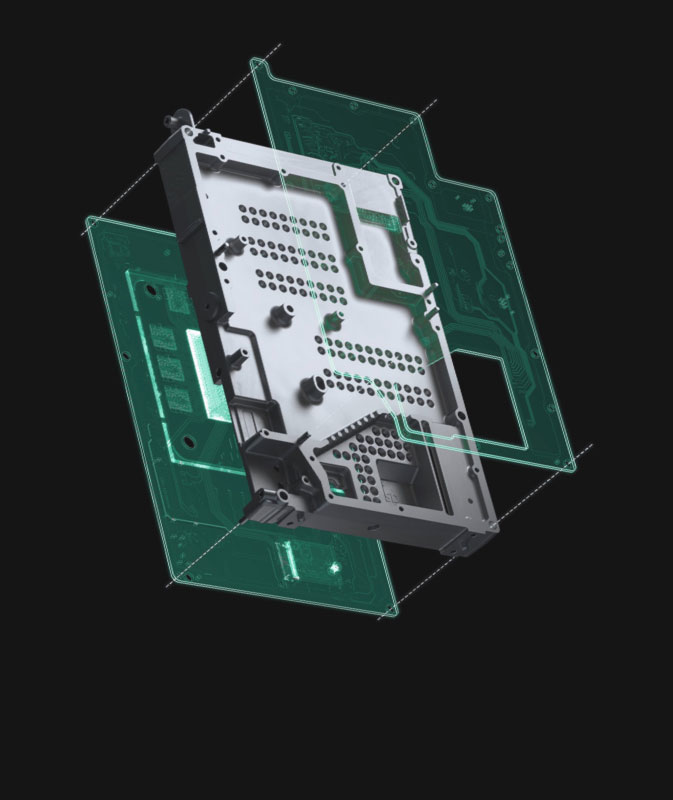 HEAT-SINK
A heat-sink chassis is a unique, non-electronic component that merges parallel cooling with unique design to increase the reliability of performance.
WHISPER-QUIET FAN
A vertical airflow system keeps the console running smoothly and cooling quietly.
ALL TECH SPECS
---
CPU. 8X Cores @ 3.8 GHz (3.66 GHz w/SMT) Custom Zen 2 CPU
GPU. 12 TFLOPS, 52 CUs @1.825 GHz Custom RDNA 2 GPU
SOC Die Size. 360.45 mm2
Process. 7nm Enhanced
---
Memory. 16GB GDDR6 w/320 bit-wide bus
Memory Bandwidth. 10 GB @ 560 GB/s, 6 GB @ 336 GB/s.
Internal Storage. 1TB Custom NVME SSD
I/O Throughput. 2.4 GB/s (Raw), 4.8 GB/s (Compressed, with custom hardware decompression block)
Expandable Storage. Support for 1TB Seagate Expansion Card for Xbox Series X|S matches internal storage exactly (sold separately). Support for USB 3.1 external HDD (sold separately).
---
Gaming Resolution. True 4K
High Dynamic Range. Up to 8K HDR
Optical Drive. 4K UHD Blu-Ray
Performance Target. Up to 120 FPS
HDMI Features. Auto Low Latency Mode. HDMI Variable Refresh Rate. AMD FreeSync.
---
Dolby Digital 5.1
DTS 5.1
Dolby TrueHD with Atmos
Up to 7.1 L-PCM
---
HDMI. 1x HDMI 2.1 port
USB. 3x USB 3.1 Gen 1 ports
Wireless. 802.11ac dual band
Ethernet. 802.3 10/100/1000
Accessories radio. Dedicated dual band Xbox Wireless radio.
---
Dimensions 15.1 cm x 15.1 cm x 30.1 cm
Weight 9.8 lbs.
Use the arrow keys to navigate through the slides and tab to focus on focusable content inside a slide section
£XXX ERP*
*Prices may vary
Use the arrow keys to navigate through the slides and tab to focus on focusable content inside a slide section
LIMITED TIME OFFER
BUY NOW, GET A BONUS GAME1
ERP*
*Prices and availability may vary by retailer.
Frequently Asked Questions
---
Xbox Series X launched at participating retailers on 10 November 2020 and is available for purchase now.
Xbox Series X is compatible with thousands of games across four generations of Xbox. And, with Smart Delivery games, you buy a digital game once and get the best version of that game for the console you're playing on. To play a backward compatible game, insert the disc or search your library and select the game you want to play. Shop for games directly from your Xbox Series X console or online at Xbox.com.
Yes. The digital titles that you own and are part of the Back Compat game catalogue will automatically show up in the "Ready to Install" section on your Xbox Series X console. For disc-based games that are part of the Back Compat game catalogue, insert the disc and the console will begin downloading the game to your hard drive. After the game has downloaded to your hard drive, you will still need to keep the game disc in the drive to play. Browse back compat games.
Xbox Series X|S consoles are compatible with most Xbox One controllers and gaming accessories. Learn more.
With Xbox Series X, an Xbox Series X console, controller, Ultra High Speed HDMI cable and power cord are included. You can add standalone purchases of Xbox Game Pass and the Seagate Storage Expansion Card for Xbox Series X | S for the complete experience.****
Xbox Series X is compatible with standard standalone hard drive and products with the Designed for Xbox badge are supported by Xbox. For the best experience, the 1TB Seagate Storage Expansion Card for Xbox Series X|S plugs into the back of the console via the dedicated storage expansion port and replicates the console's custom SSD experience, providing additional game storage at the same performance.
To find out if your TV supports 4K, check the TV settings. The TV resolution should be specified within the TV settings menus.
Both Xbox Series X|S consoles deliver next-generation capabilities powered by the Xbox Velocity Architecture, such as faster loading, the ability to seamlessly switch between multiple games with Quick Resume, richer and more dynamic worlds, and frame rates up to 120 FPS.

The primary difference between the two consoles is that the Xbox Series X displays games at native 4K and comes equipped with a UHD Blu-ray Disc player. Xbox Series S is designed for disc-free gaming at 1440p (with the ability to upscale to 4K) and you can choose between 512 GB SSD or 1 TB SSD. And, of course, they're priced differently. Both consoles have the option to expand available custom storage via the Storage Expansion Card. Compare Xbox consoles.
FIND OUT MORE