Discover your next favorite game
Play over 100 high-quality games with friends, plus enjoy Xbox Live Gold and an EA Play membership, all for one low monthly price.
What's new with The Elder Scrolls Online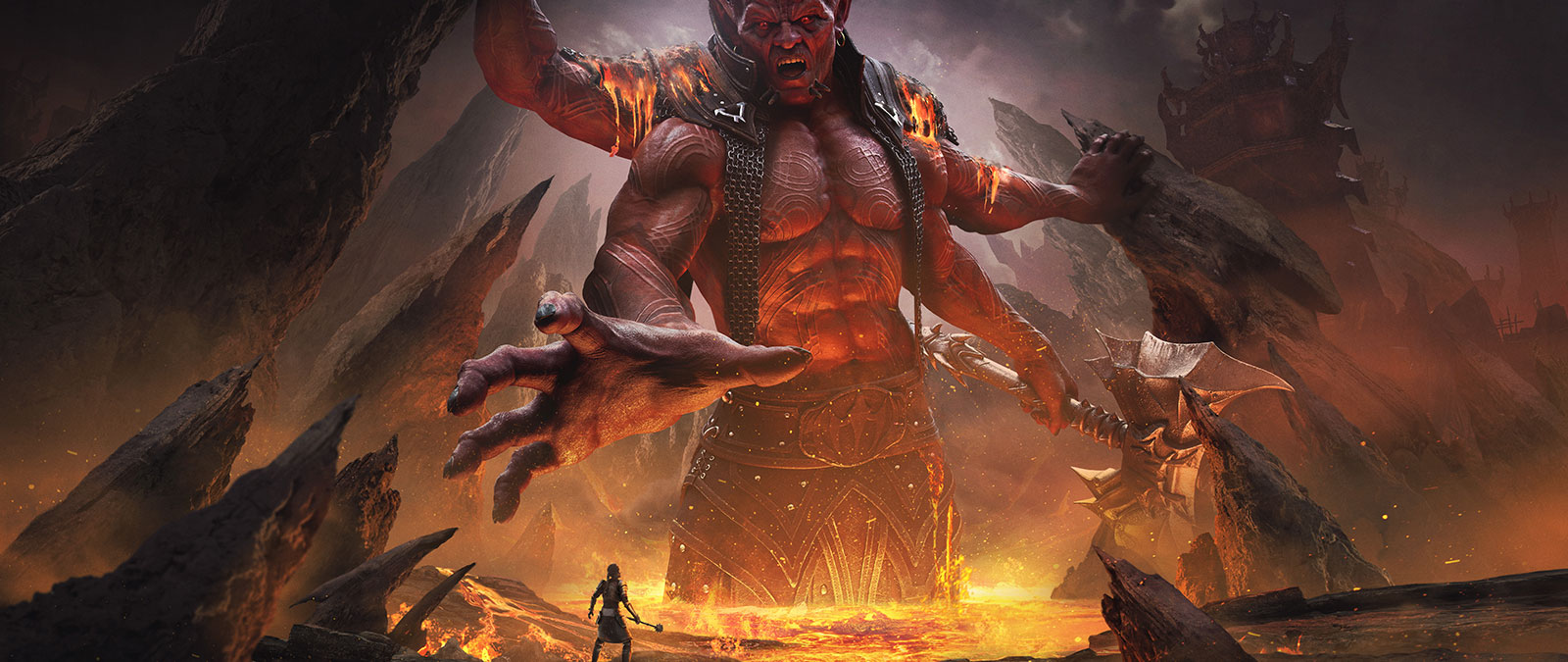 Close the Gates of Oblivion
Experience the conclusion to the Gates of Oblivion year-long adventure and explore the realm of Mehrunes Dagon with the Deadlands DLC – available now.
BUY NOW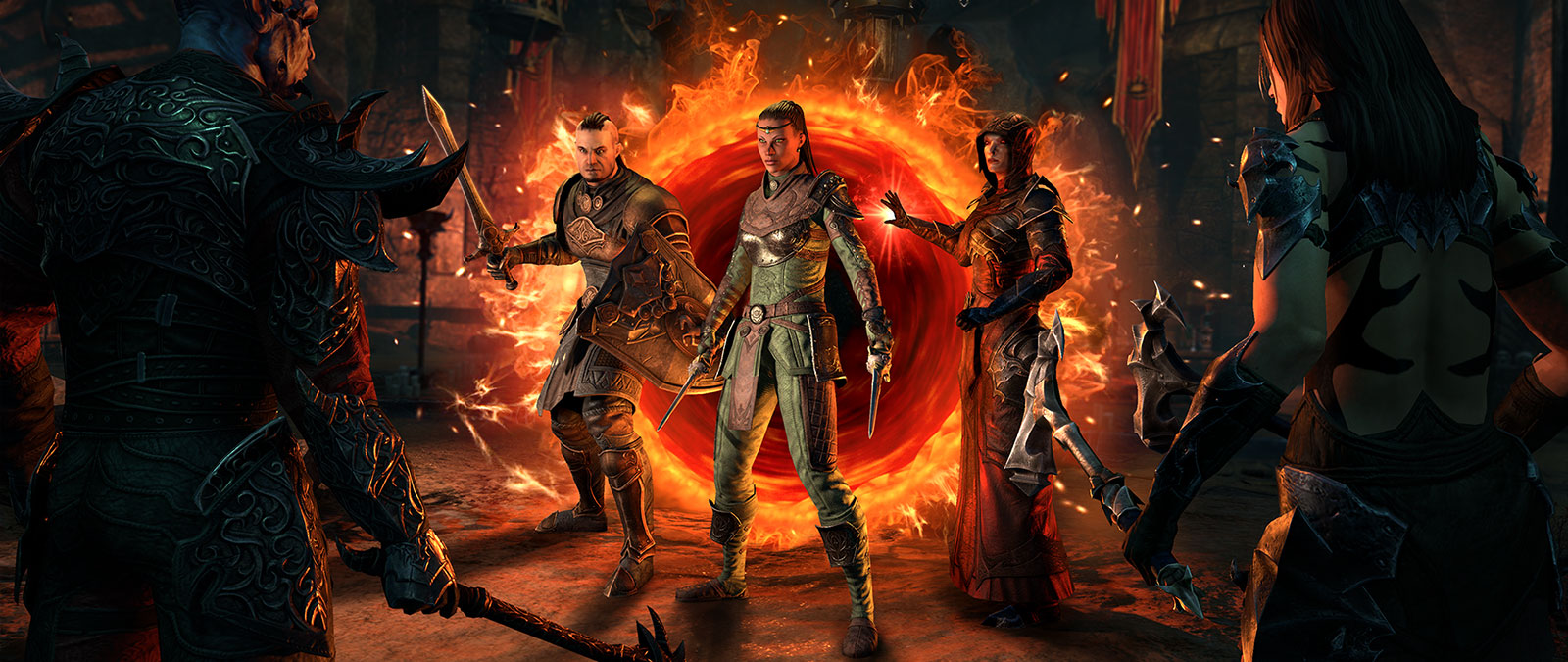 Play the free Deadlands Prologue
The finale to the Gates of Oblivion year-long adventure begins with the Deadlands Prologue quest - available now for ESO players.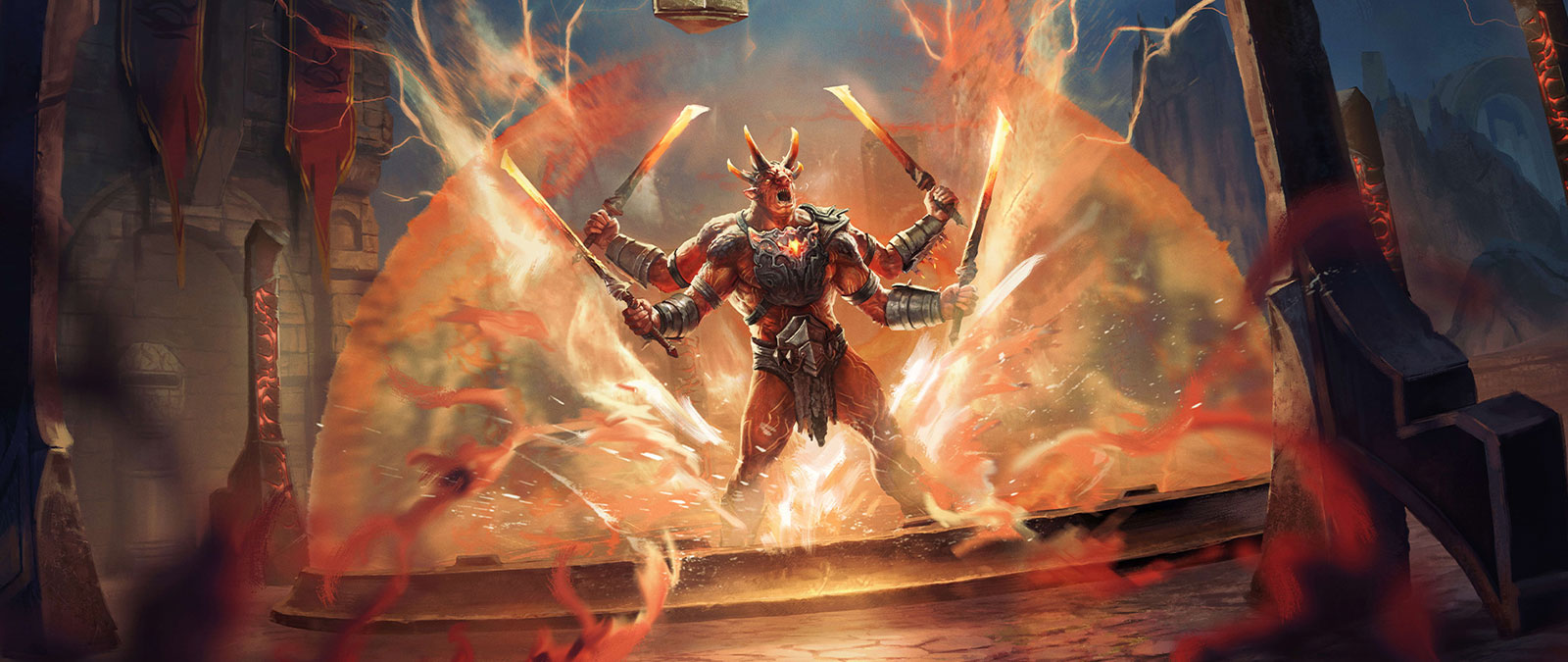 The Gates of Oblivion story heats up with ESO: Waking Flame
Continue the battle against Mehrunes Dagon and delve into two exciting new dungeons.
BUY NOW
The Gates of Oblivion are open
The Blackwood Chapter, part of the Gates of Oblivion adventure has arrived. Uncover the schemes of the Daedric Prince Mehrunes Dagon 800 years before the events of The Elder Scrolls IV.
BUY NOW
The Dark Heart of Skyrim beats on with the new Stonethorn DLC
Continue (or begin) your Dark Heart of Skyrim adventure. Discover two new stories that continue the year-long gothic saga.
PURCHASE WITH CROWNS
The Elder Scrolls Online: Greymoor
Join over 13 million players in the award-winning online multiplayer RPG. Explore the frozen tundra and snowy mountains of Western Skyrim and stop a powerful Vampire Lord from enslaving Tamriel in The Elder Scrolls Online: Greymoor, part of The Dark Heart of Skyrim year-long gothic adventure.
BUY NOW
Game features
Explore new lands
Travel across Blackwood from the marshes of Shadowfen, the Argonian homeland, to Leyawiin, an Imperial city first featured in The Elder Scrolls IV: Oblivion.
Prince of destruction
Witness the fury of Mehrunes Dagon, a god of destruction, change, revolution, energy, and ambition. Discover his diabolical schemes involving the Longhouse Emperors and prevent Tamriel from falling into the grasp of a Daedric Prince.
New Companions System
Never adventure alone again. Choose a Companion and forge an ever-deepening bond as you explore and battle your way through Tamriel.
Year-long adventure
Blackwood is part of the Gates of Oblivion, a saga of deceit and revelations that leads you to the nightmare realm of the Deadlands.
Game details
A brand new Elder Scrolls Online Chapter for new and current heroes! The Elder Scrolls Online: Blackwood continues to build on ESO's Chapter structure. Chapters deliver massive amounts of new content and features that are equally accessible and fun for both existing and new ESO players.
New players can jump right into ESO and should look no further than The Elder Scrolls Online Collection: Blackwood - the ultimate Elder Scrolls experience and includes the base game, new Blackwood Chapter, and all previous Chapters.
Ultimate freedom—Create your ultimate RPG character, play solo or adventure with friends, and determine your fate in an ever-expanding world. With no level restrictions, go anywhere, at any time in a truly open world. In The Elder Scrolls Online, the choice is yours.
Choose your adventure—With a new tutorial, begin your adventure where you like: emerge from Coldharbour in the Base Game, battle Dragons in the Elsweyr Chapter, or get ready to face the Prince of Destruction, Mehrunes Dagon, in Blackwood, the latest Chapter. All content is accessible for new players, and you can switch adventures whenever you like.
Includes latest chapter: Blackwood—As part of the Gates of Oblivion adventure, a deal made with the Prince of Destruction comes due in Blackwood. Explore Imperial cities and murky bogs, uncover Mehrunes Dagon's sinister plot, and never adventure alone with the new Companions System.
4K: 4K Ultra HD not available on Xbox One or Xbox One S consoles.
HDR: HDR functionality available with supported games and TVs.
Xbox One X Enhanced: Enhanced features for Xbox One X subject to release of a content update. Games information at xbox.com/enhanced.
Additional information
Publisher
Bethesda Softworks
Developer
ZeniMax Online Studios
Genre
Massively Multiplayer Online Role-Playing
Platforms
Xbox Series X|S
Xbox One
Release date
June 5, 2017
The Elder Scrolls Online: Tamriel Unlimited
Included with Xbox Game Pass
Play The Elder Scrolls Online and over 100 more high-quality games for one low monthly price with Xbox Game Pass.
Buy download
ESO Plus
ESO Plus™ is our premium membership service. Members receive increased experience, faster crafting progression, and bonus gold along with access to all available DLC Game Packs, exclusive items and deals, and a monthly allotment of 1650 Crowns. ESO Plus is the best way to see everything ESO has to offer!
The Elder Scrolls Online add-ons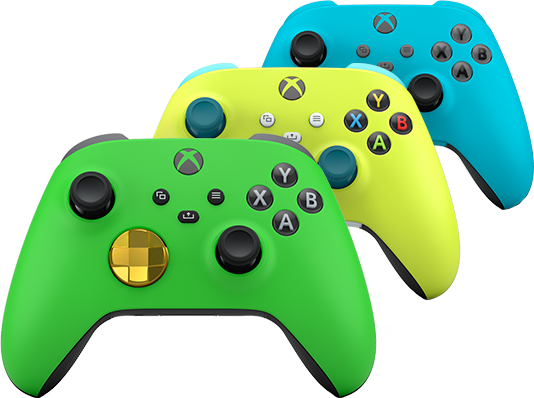 Xbox Design Lab
Save [[PLACEHOLDER1]]
days
hours
Jump to purchase section
minutes
day
hour
minute
[[PLACEHOLDER2]] remaining
[[PLACEHOLDER]] with Xbox Live Gold
[[PLACEHOLDER]] with Xbox Game Pass
[[PLACEHOLDER]] with EA Access
User rating
BUY NOW
PRE-ORDER NOW
DOWNLOAD NOW
box shot
Buy now, [[PLACEHOLDER]] at the Microsoft Store
Pre-order now, [[PLACEHOLDER]] at the Microsoft Store
Download now, [[PLACEHOLDER]] at the Microsoft Store
[[PLACEHOLDER]]
[[PLACEHOLDER]], learn more about ratings
jump to purchase section