Discover your next favorite game
Play over 100 high-quality games with friends, plus enjoy Xbox Live Gold and an EA Play membership, all for one low monthly price.
Game features
Rise Together
Team up with an AI partner or friend in co-op multiplayer and venture into a world of destruction in this story driven connected dungeon experience. Coordinate your approach and defend each other from surprise attacks or tackle overpowered enemies.
Greater Challenges Bring Greater Rewards
Acquire new gear, level up your character, and become more powerful to rise up against the Lost. From new players to seasoned action game veterans, the challenges in CODE VEIN will keep you coming back for more.
Customize Your Revenant
Choose from weapons such as bayonets, axes, spears, and more. Blood Code enhancements, each with access to "Gifts" that can increase your strength, can weaken enemies, and allow you to use new abilities or overpowered attacks.
Game details
In the face of certain death, we rise.
In the not too distant future, a mysterious disaster has brought collapse to the world as we know it. Towering skyscrapers, once symbols of prosperity, are now lifeless graves of humanity's past pierced by the Thorns of Judgment. At the center of the destruction lies a hidden society of Revenants called Vein. This final stronghold is where the remaining few fight to survive, blessed with Gifts of power in exchange for their memories and a thirst for blood. Give into the bloodlust fully and risk becoming one of the Lost, fiendish ghouls devoid of any remaining humanity. Wandering aimlessly in search of blood, the Lost will stop at nothing to satisfy their hunger. Team up and embark on a journey to the ends of hell to unlock your past and escape your living nightmare in CODE VEIN.
Xbox One X Enhanced: Enhanced features for Xbox One X subject to release of a content update. Games information at xbox.com/enhanced.
Additional information
Publisher
BANDAI NAMCO Entertainment Inc.
Developer
BANDAI NAMCO Studios
Genre
Dramatic Exploring Action RPG
Platforms
Xbox One
Xbox Series X|S
Release date
September 27, 2019
Standard Edition
Included with Xbox Game Pass
Play CODE VEIN and over 100 more high-quality games for one low monthly price with Xbox Game Pass.
Buy CODE VEIN
Deluxe Edition
The Deluxe Edition includes the following:
Full Game
Season Pass
Season Pass bonus: Alternate Mia Set
Deluxe Edition bonus: Accessory Set: Insatiable Bloodthirst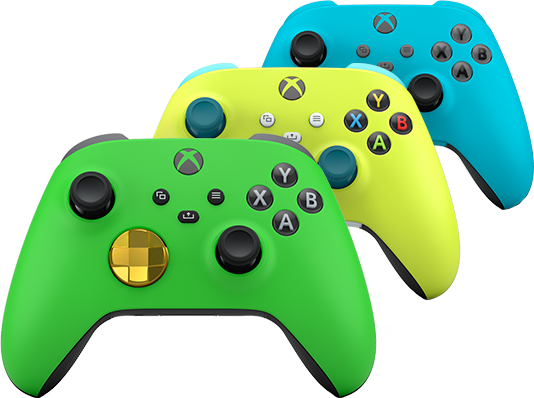 Xbox Design Lab
Save [[PLACEHOLDER1]]
days
hours
Jump to purchase section
minutes
day
hour
minute
[[PLACEHOLDER2]] remaining
[[PLACEHOLDER]] with Xbox Live Gold
[[PLACEHOLDER]] with Xbox Game Pass
[[PLACEHOLDER]] with EA Access
User rating
BUY NOW
PRE-ORDER NOW
DOWNLOAD NOW
box shot
Buy now, [[PLACEHOLDER]] at the Microsoft Store
Pre-order now, [[PLACEHOLDER]] at the Microsoft Store
Download now, [[PLACEHOLDER]] at the Microsoft Store
[[PLACEHOLDER]]
[[PLACEHOLDER]], learn more about ratings
jump to purchase section