Game features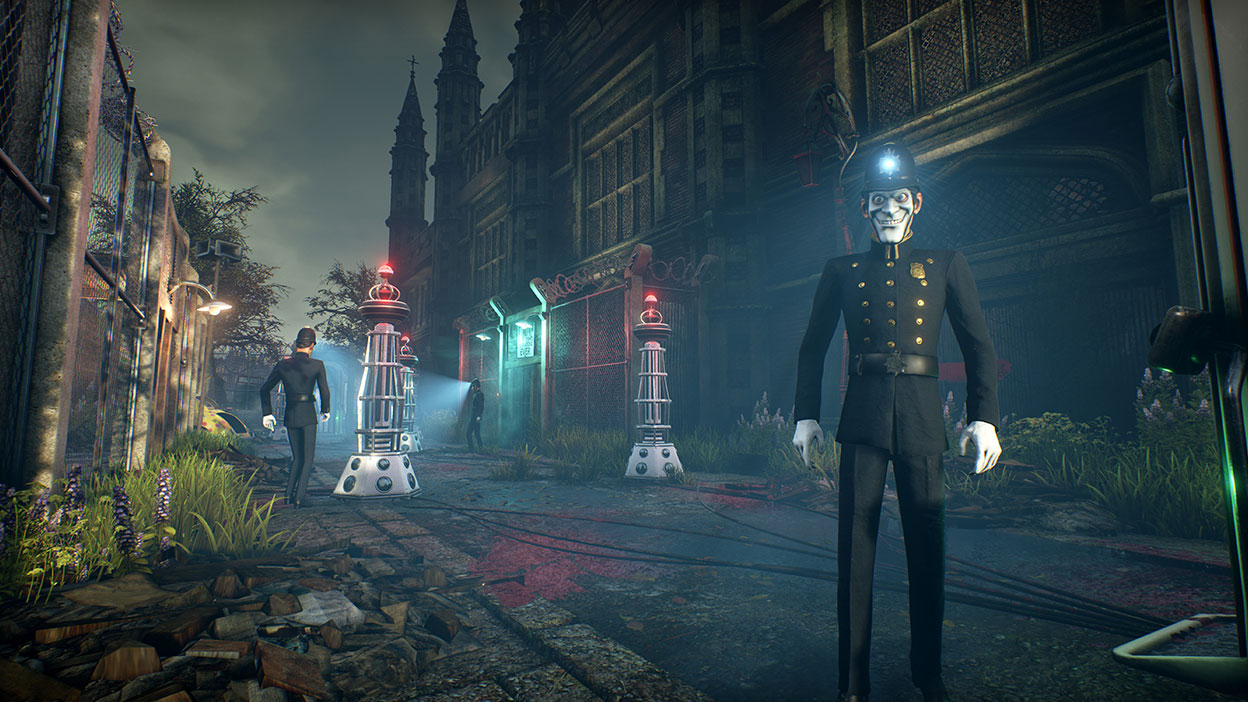 Retrofuturistic 1960s England
Wellington Wells is a city ravaged by war and rebuilt by delusionally happy people. Everything appears joyful, including its omnipresent television personality: Uncle Jack! Come and unveil its dark history and discover why its residents are so happy.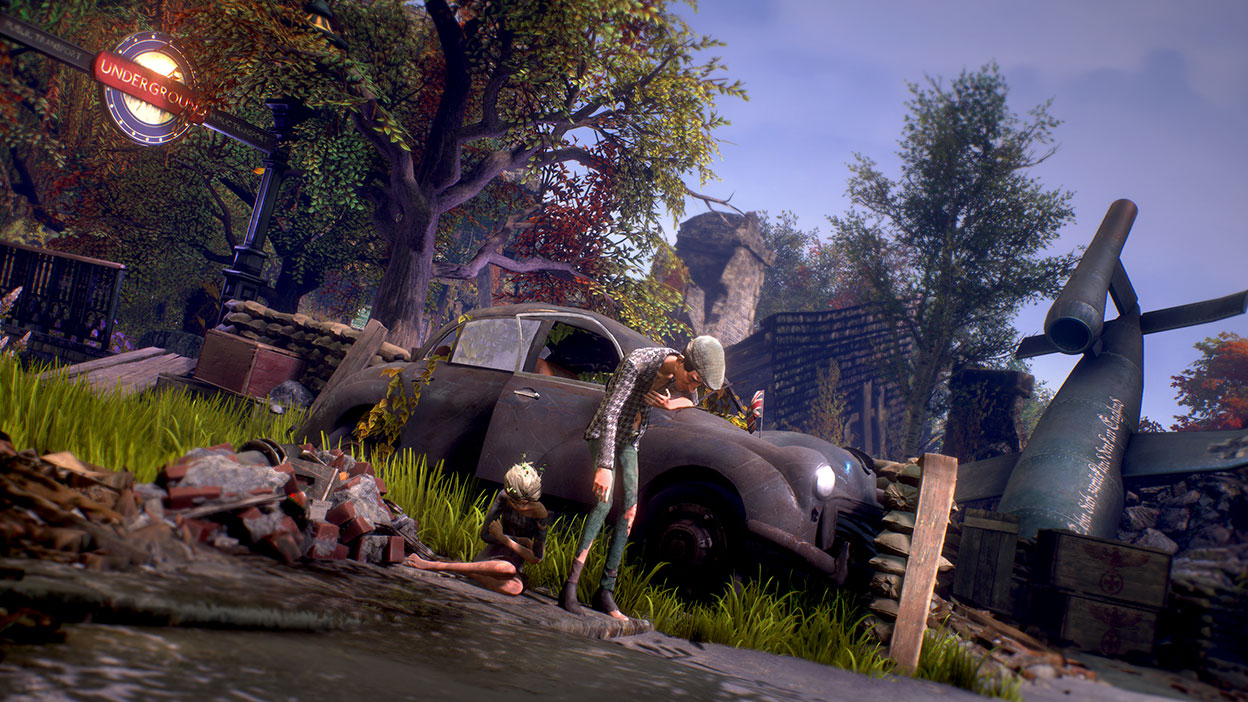 Interwoven narratives
Play as three flawed characters who must contend with their own guilty pasts and connections to the mysteries surrounding Wellington Wells. Each has a unique storyline in which they interpret and react to the dramatic events around them.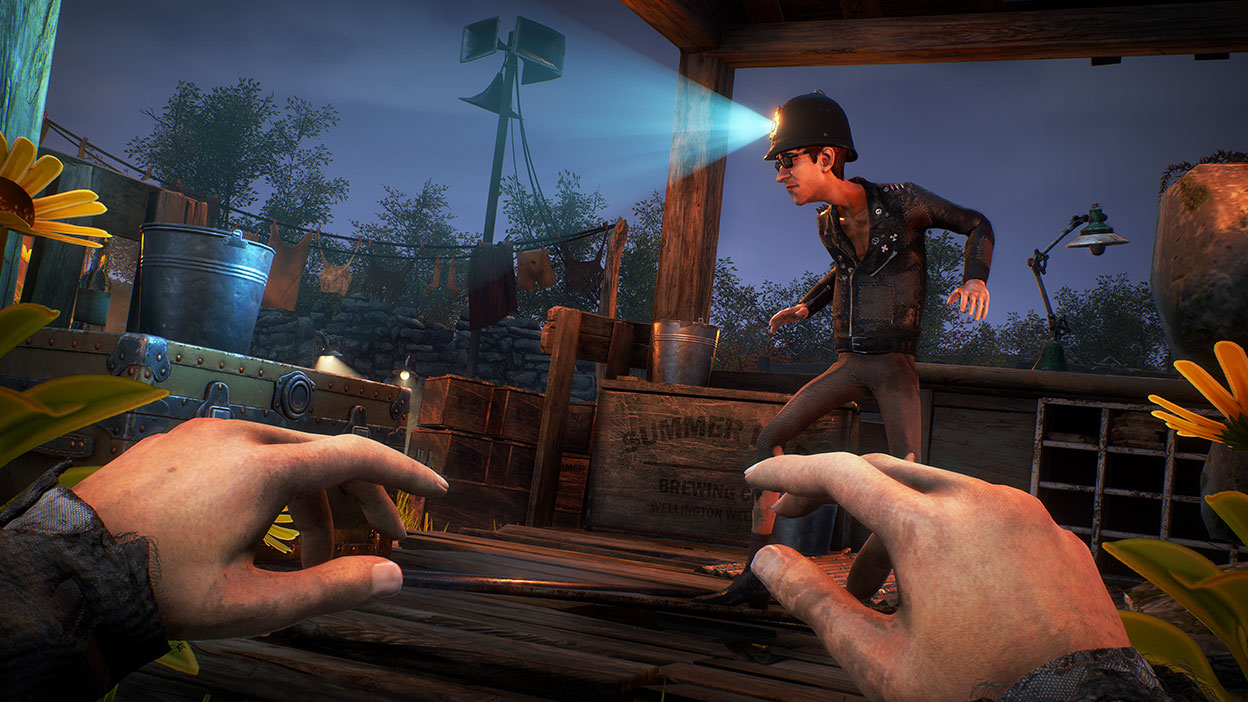 A dystopia of your own
The citizens of Wellington Wells will ensure that you've taken your Joy, but the procedurally generated world will ensure that your experience with We Happy Few is different and unique. Wellington Wells is never quite like you remember it.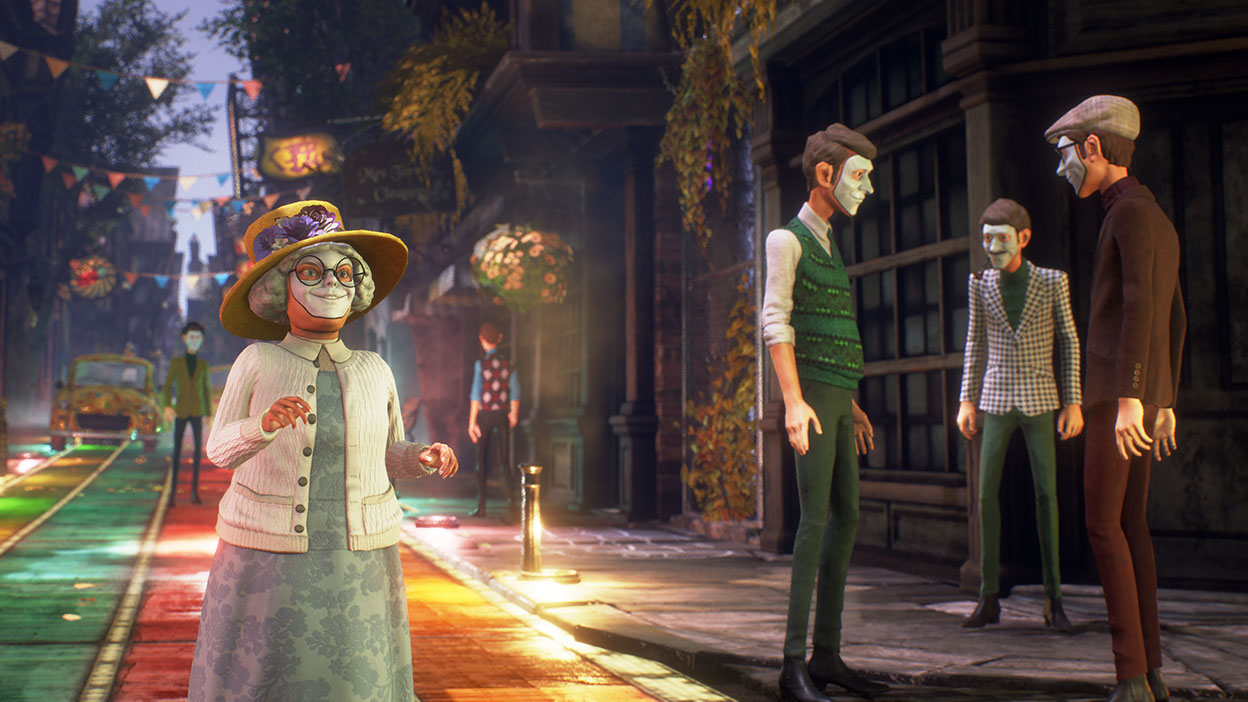 Take your Joy…or don't
Customise your experience. Choose from a range of difficulties for new and experienced players alike. Masochistic? Try permadeath! Fight with the crazy weapons you can craft, or fight with your bare hands and don't kill anyone!
Game details
We Happy Few is the tale of a plucky bunch of moderately terrible people trying to escape from a lifetime of cheerful denial in the city of Wellington Wells. In this alternative 1960s England, conformity is key. You'll have to fight or blend in with the drug-addled inhabitants, most of whom don't take kindly to people who won't abide by their not-so-normal rules.
Discover the retrofuturistic city's dark history as you play through the intertwined narratives of three quietly rebellious citizens of Wellington Wells, each with their own strengths and weaknesses, as they face their pasts, prepare for the future, and engage in activities that aren't exactly status quo in the artificially enthused society.
4K: 4K Ultra HD not available on the Xbox One or Xbox One S consoles.
HDR: HDR functionality available with supported games and TVs.
Xbox One X Enhanced: Enhanced features for Xbox One X subject to release of a content update. Games information at xbox.com/enhanced.
Additional information
Publisher
Gearbox Publishing
Developer
Compulsion Games
Genre
Action Adventure
Psychological Thriller
Platforms
Xbox Series X|S
Xbox One
Release date
10 August 2018

We Happy Few
Set in a drug-fuelled, retrofuturistic city in an alternative 1960s England, We Happy Few is an action/adventure game in which you hide, fight and conform your way out of a delusional Joy-obsessed world.

Deluxe Edition
The We Happy Few Deluxe Edition includes both the game and the Season Pass.
Save [[PLACEHOLDER1]]
days
hours
Jump to purchase section
minutes
day
hour
minute
[[PLACEHOLDER2]] remaining
[[PLACEHOLDER]] with Xbox Live Gold
[[PLACEHOLDER]] with Xbox Game Pass
[[PLACEHOLDER]] with EA Access
User rating
BUY NOW
PRE-ORDER NOW
DOWNLOAD NOW
box shot
Buy now, [[PLACEHOLDER]] at the Microsoft Store
Pre-order now, [[PLACEHOLDER]] at the Microsoft Store
Download now, [[PLACEHOLDER]] at the Microsoft Store
[[PLACEHOLDER]]
[[PLACEHOLDER]], learn more about ratings
jump to purchase section