Deathloop, Colt posing with a spiral and a face behind him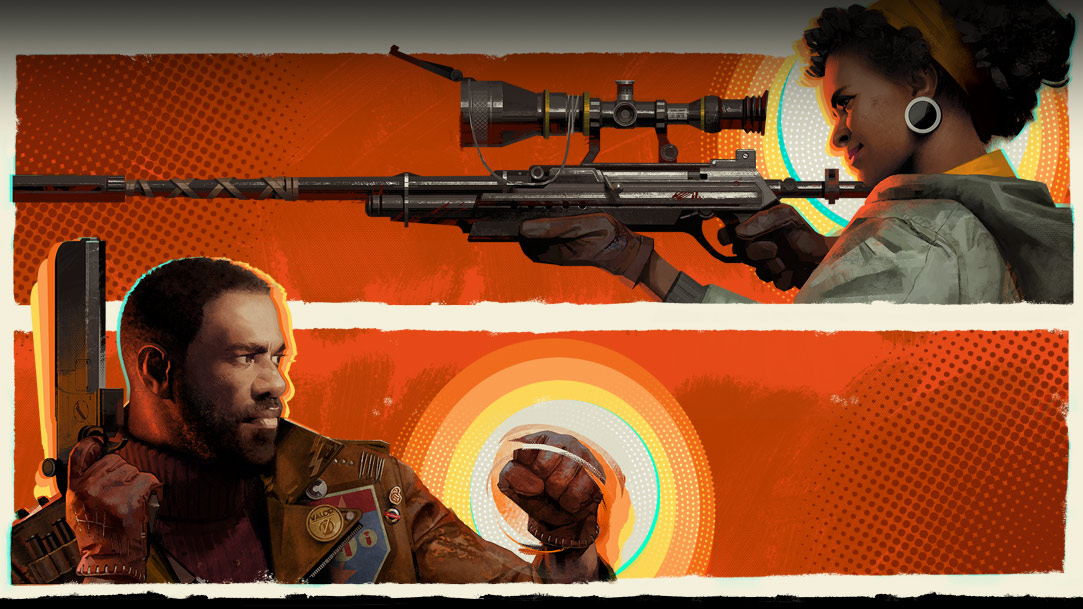 — GAMESPOT
"10/10" Masterpiece
— IGN

— EDGE
Optimised for Xbox Series X|S
Games built using the Xbox Series X|S development kit are designed to take advantage of the unique capabilities of the Xbox Series X|S. They will showcase unparalleled load-times, visuals, responsiveness and framerates up to 120FPS.

Discover your next favourite game
Play hundreds of high-quality games with friends, plus enjoy online console multiplayer and an EA Play membership, all for one low monthly price.
Game features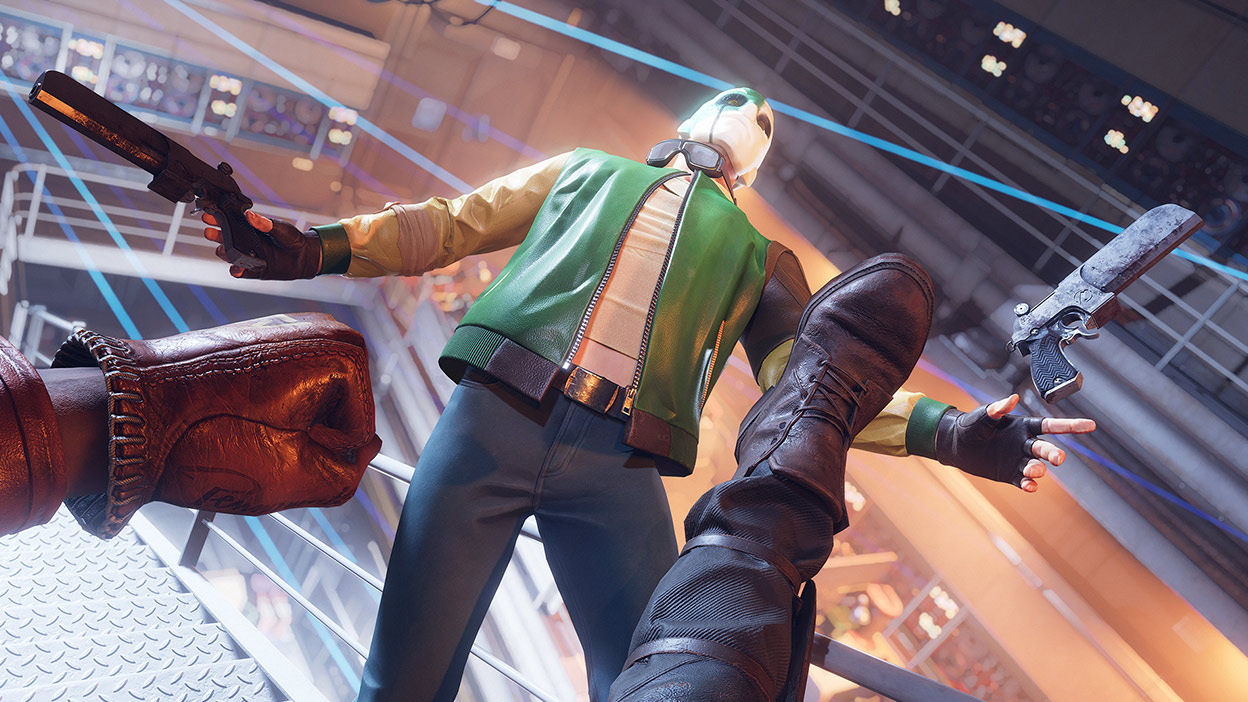 Break the time loop
In each cycle you'll discover new intel on your targets and expand your arsenal. Use the knowledge you gain from each attempt to change up your playstyle, stealthily sneaking through levels or barrelling into the fight, guns blazing.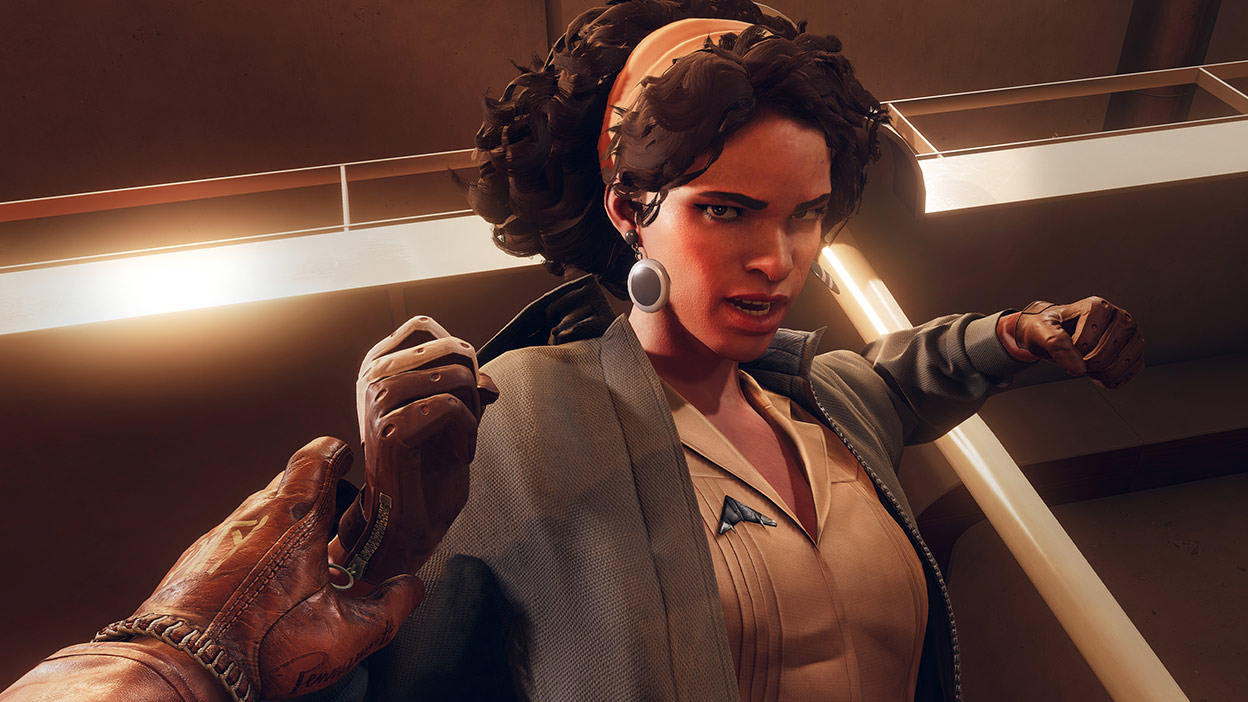 Single player and deadly multiplayer
Experience the main story as Colt, hunting down targets across Blackreef to break the time loop and earn your freedom. Meanwhile, you'll be hunted by your rival Julianna, who can be controlled by another player or AI if you opt out of multiplayer.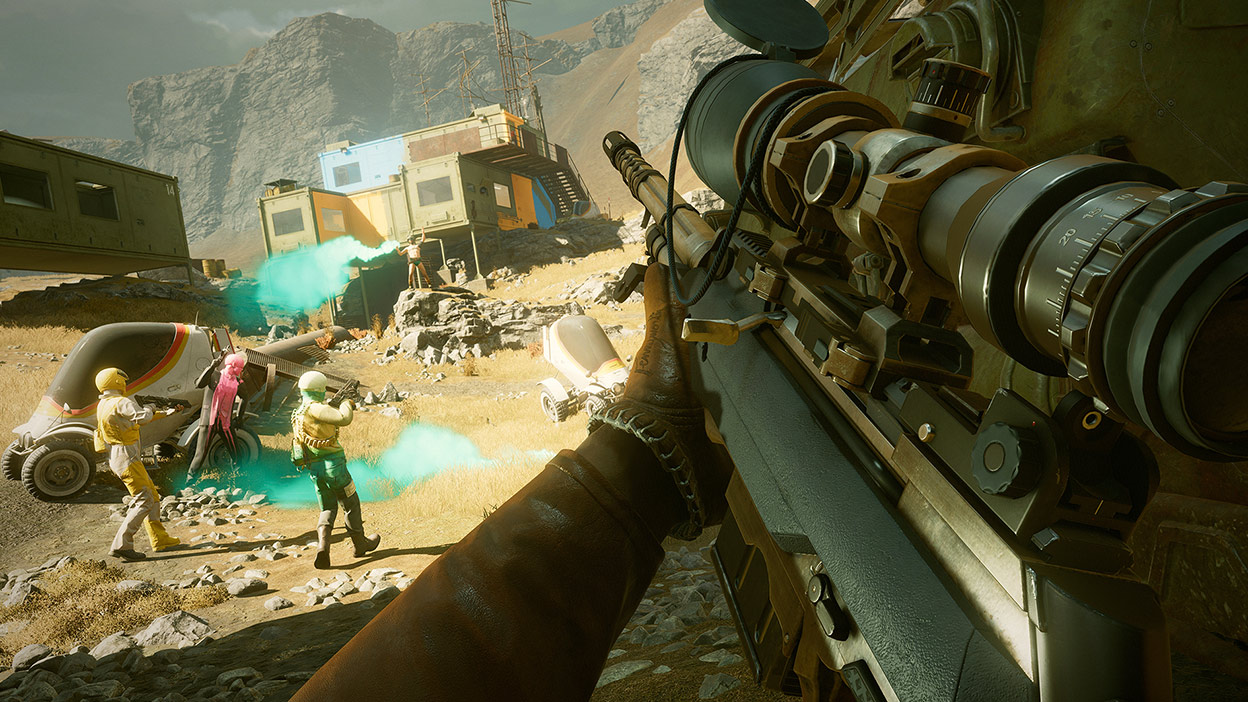 Island of Blackreef: paradise or prison
Blackreef is a stunning, retro-future, 60s-inspired wonderland, that feels like a character within itself. For Colt it is his prison, a world ruled by decadence where death has no meaning, and delinquents party forever while keeping him captive.
Game details
DEATHLOOP is a next-gen FPS from Arkane Lyon, the award-winning studio behind Dishonored. In DEATHLOOP, two rival assassins are trapped in a mysterious time loop on the island of Blackreef, doomed to repeat the same day for eternity. As Colt, the only chance for escape is to end the cycle by assassinating eight key targets before the day resets. Learn from each cycle - try new paths, gather intel, and find new weapons and abilities. Do whatever it takes to break the time loop.
Additional information
Publisher
Bethesda
Developer
Arkane Lyon
Genre
Action
Platforms
Xbox Series X|S
Windows 10/11 PC
Release date
20 September 2022
Standard Edition
Included with Game Pass
Play DEATHLOOP and hundreds of high-quality games for one low monthly price with Game Pass.
Buy DEATHLOOP
Includes:
Deluxe Edition
Includes:
Base game
Unique weapon: Eat the Rich Tribunal
Unique weapon: .44 Karat Fourpounder
Unique weapon: "Chrome Demon" MG-1 Pepper Mill
Character skin: "Party Crasher" Colt
Character skin: "Sharp Shooter" Julianna
Two trinkets (equippable buffs)
Save [[PLACEHOLDER1]]
days
hours
Jump to purchase section
minutes
day
hour
minute
[[PLACEHOLDER2]] remaining
[[PLACEHOLDER]] with Xbox Live Gold
[[PLACEHOLDER]] with Xbox Game Pass
[[PLACEHOLDER]] with EA Access
User rating
BUY NOW
PRE-ORDER NOW
DOWNLOAD NOW
box shot
Buy now, [[PLACEHOLDER]] at the Microsoft Store
Pre-order now, [[PLACEHOLDER]] at the Microsoft Store
Download now, [[PLACEHOLDER]] at the Microsoft Store
[[PLACEHOLDER]]
[[PLACEHOLDER]], learn more about ratings
jump to purchase section