Optimised for Xbox Series X|S
Games built using the Xbox Series X|S development kit are designed to take advantage of the unique capabilities of the Xbox Series X|S. They will showcase unparalleled load-times, visuals, responsiveness and framerates up to 120FPS.
What's new with Assassin's Creed Valhalla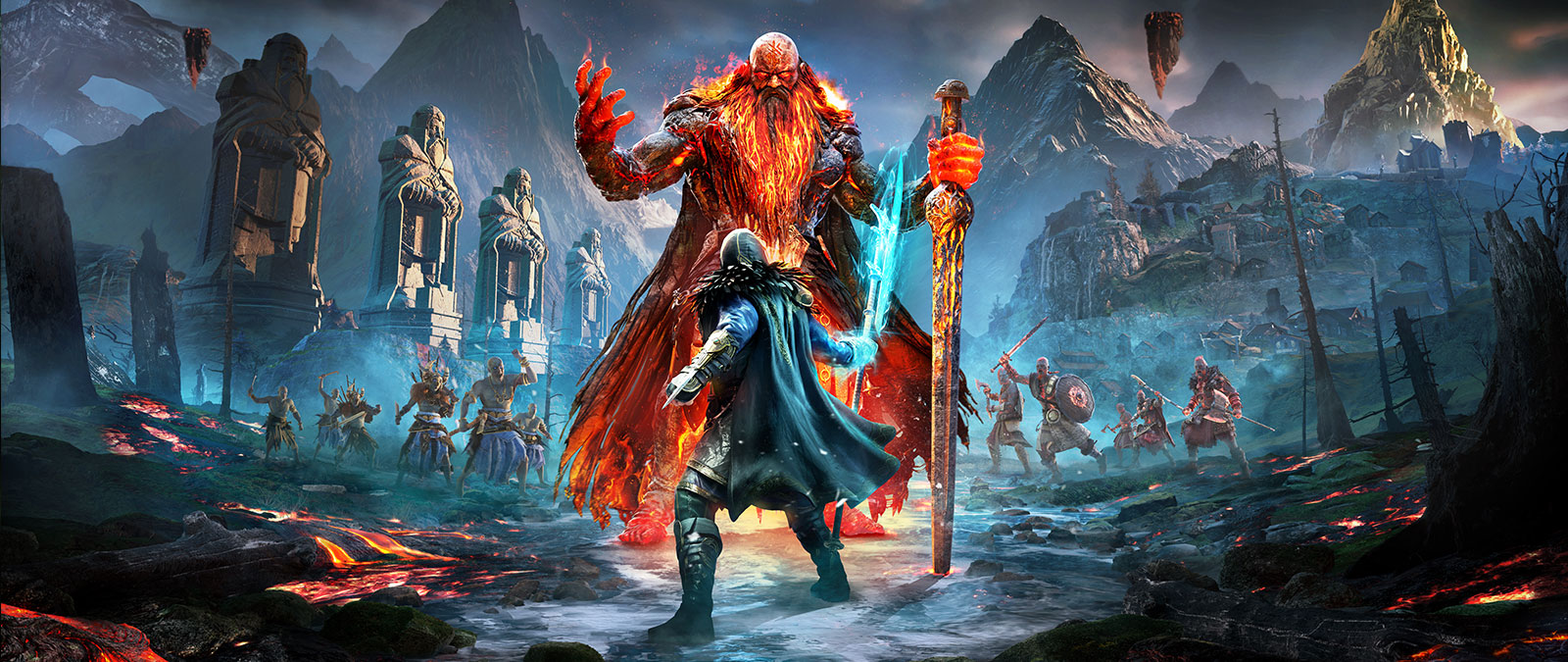 Assassin's Creed® Valhalla: Dawn of Ragnarök
In the most ambitious expansion in franchise history, play as Odin, the Norse god of Battle and Wisdom. Unleash new divine powers as you embark on a desperate quest through a breathtaking world. Complete a legendary Viking saga and save your son in the face of the gods' doom.
BUY NOW
Assassin's Creed Valhalla - Expansion 1: Wrath of the Druids
Journey to 9th century Ireland, gain influence among Gaelic kings, and uncover the dark secrets of a mystical cult.
BUY NOW
Game features
Write your Viking saga
Blaze your own path across England with advanced RPG mechanics. Fight brutal battles, lead fiery raids, or use strategy and alliances with other leaders to bring victory. Every choice you make in combat and conversation is another step on the path to greatness.
Lead epic raids
Lead a crew of raiders and launch lightning-fast surprise attacks against Saxon armies and fortresses. Claim the riches of your enemies' lands for your clan and expand your influence far beyond your growing settlement.
Engage in visceral combat
Unleash the ruthless fighting style of a Viking warrior as you dual-wield axes, swords or even shields against relentless foes. Decapitate opponents in close-quarters combat, riddle them with arrows, or assassinate them with your Hidden Blade.
A dark age open world
Discover and conquer the broken kingdoms of England. Immerse yourself in activities like hunting and drinking games or engage in traditional Norse competitions like flyting – verbally devastating rivals through the art of the Viking rap battle.
Game details
In Assassin's Creed® Valhalla, become Eivor, a legendary Viking raider on a quest for glory. Explore England's Dark Ages as you raid your enemies, dual-wield powerful weapons, personalise and grow your clan's settlement and build your political power.
4K: 4K Ultra HD not available on Xbox One, Xbox One S or Xbox Series S consoles.
HDR: HDR functionality available with supported games and TVs.
Xbox One X Enhanced: Enhanced features for Xbox One X subject to release of a content update. Games information at xbox.com/enhanced.
Additional information
Developer
Ubisoft Montreal
Platforms
Xbox Series X|S
Xbox One
Release date
10 November 2020
Save [[PLACEHOLDER1]]
days
hours
Jump to purchase section
minutes
day
hour
minute
[[PLACEHOLDER2]] remaining
[[PLACEHOLDER]] with Xbox Live Gold
[[PLACEHOLDER]] with Xbox Game Pass
[[PLACEHOLDER]] with EA Access
User rating
BUY NOW
PRE-ORDER NOW
DOWNLOAD NOW
box shot
Buy now, [[PLACEHOLDER]] at the Microsoft Store
Pre-order now, [[PLACEHOLDER]] at the Microsoft Store
Download now, [[PLACEHOLDER]] at the Microsoft Store
[[PLACEHOLDER]]
[[PLACEHOLDER]], learn more about ratings
jump to purchase section