Discover your next favorite game
Play hundreds of high-quality games with friends, plus enjoy Xbox Live Gold and an EA Play membership, all for one low monthly price.
Game features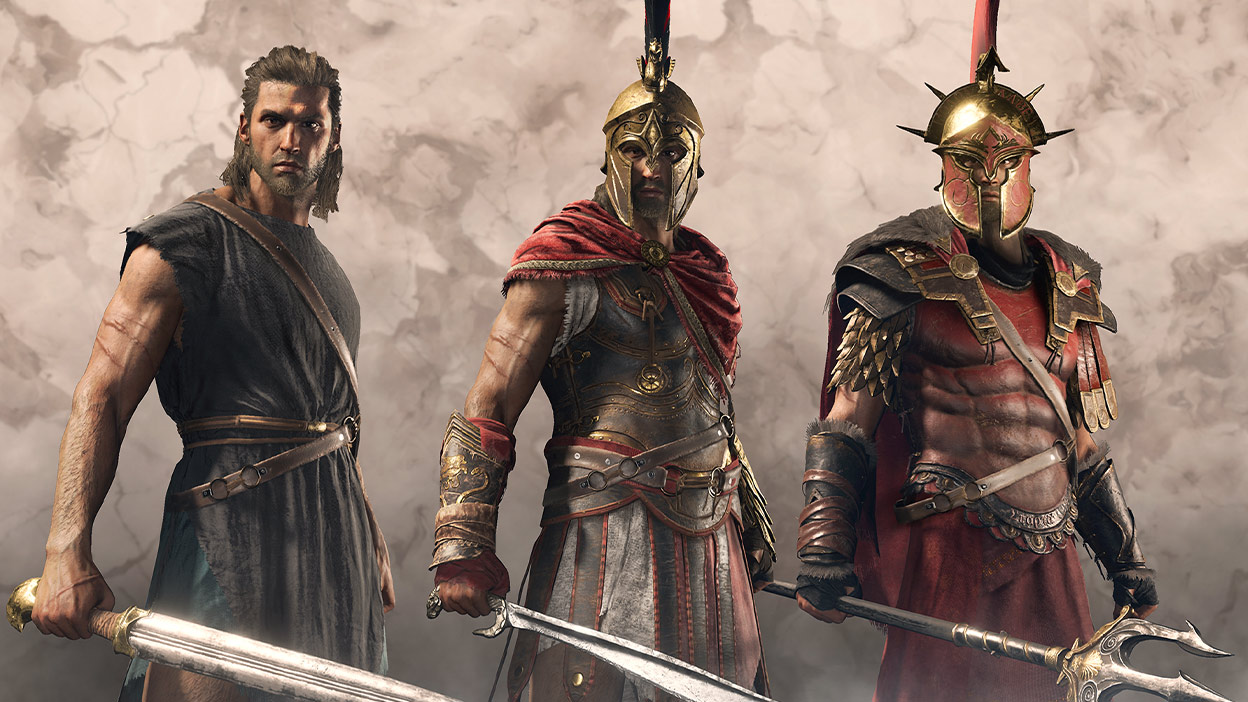 Become a legendary Greek hero
Embark on your journey from humble beginnings to living legend as Alexios or Kassandra. Customize your gear, upgrade your abilities, and personalize your ship on your path to becoming a Greek hero.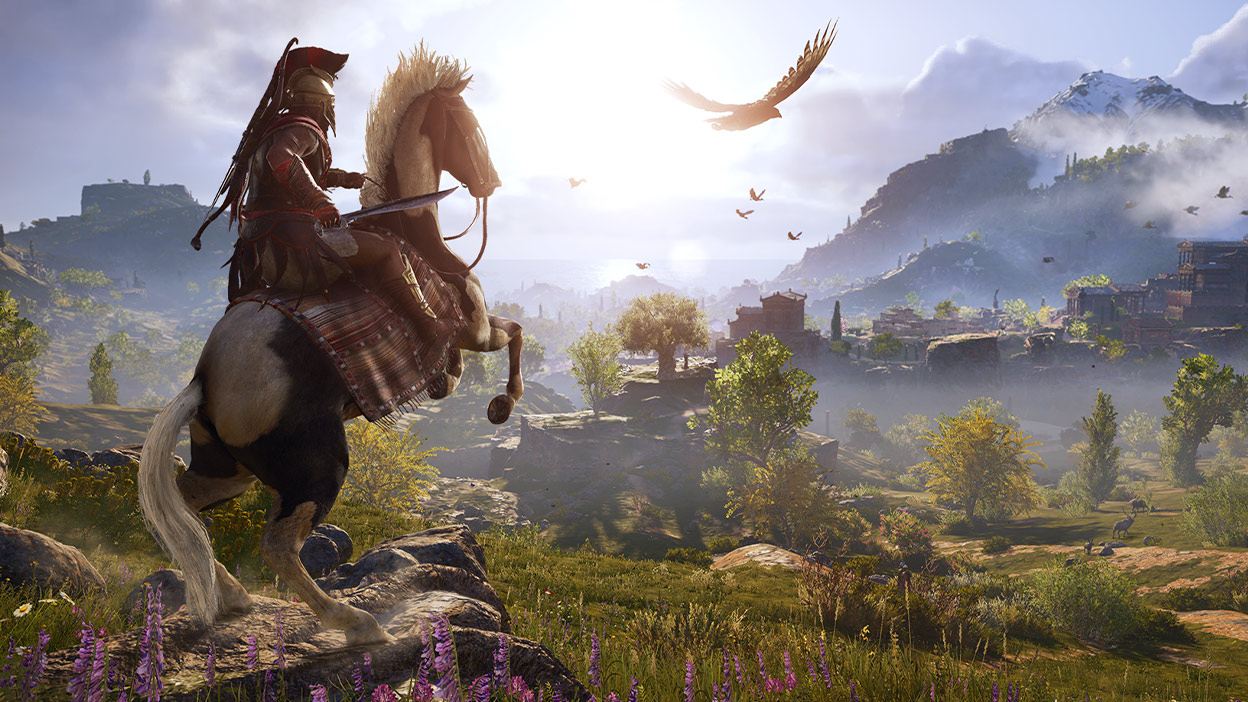 Ancient Greece awaits
Explore an entire country full of untamed environments and cities at the peak of Greece's Golden Age. Unexpected encounters will breathe life into your story as you meet colorful characters, battle vicious mercenaries, and more.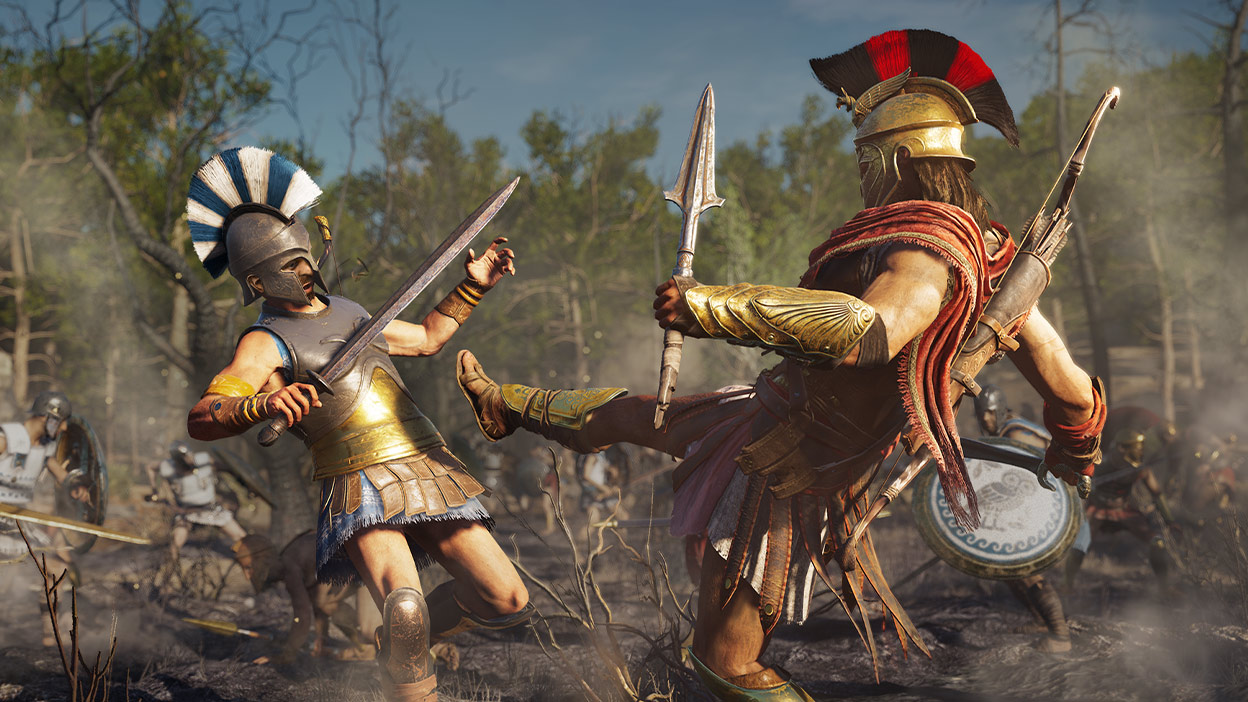 Fight epic battles
Show off your warrior abilities and shift the tides of battle during one of the deadliest conflicts of the time, the Peloponnesian War. Charge into epic clashes between Sparta and Athens in big battles pitting 150 versus 150 soldiers against each other.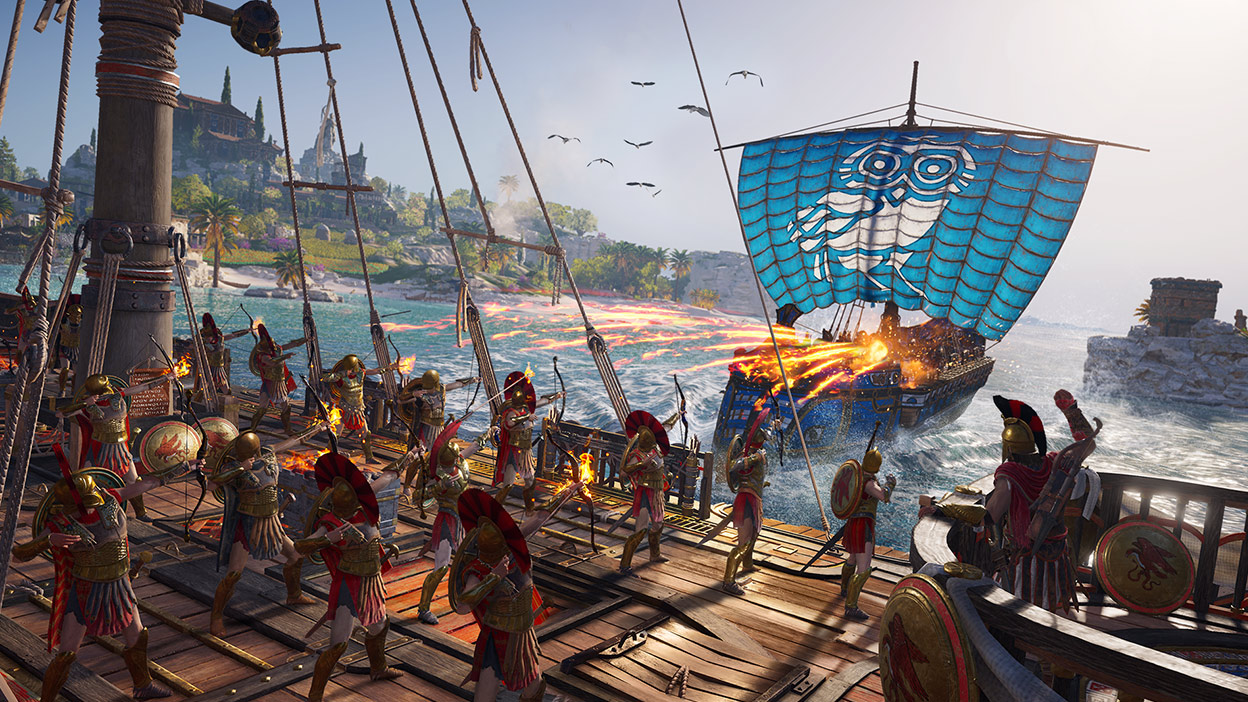 Sail across the Aegean Sea
Find uncharted locations, uncover hidden treasures, or fight your way through entire fleets in naval battles. Customize your ship, upgrade weaponry, and recruit crewmembers with unique perks, tailoring naval combat to your style.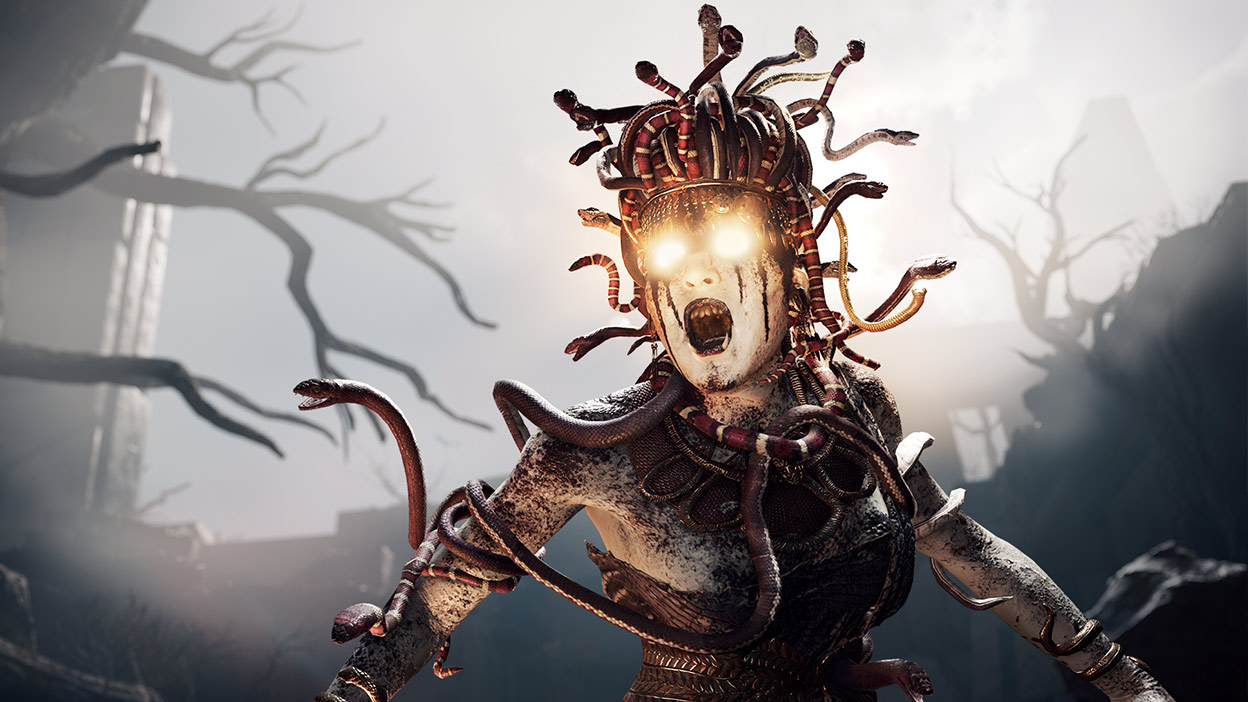 Myths and legends
Discover a world rich with myths and legends. From ancient rituals to famed statues, come face to face with Greece's legendary figures and discover the true nature of mythological beasts like Medusa and the Minotaur.
Game details
Write your own odyssey and live incredible adventures in a world where every choice matters. Rejected by your family, you embark on an epic journey from a young outcast to legendary Greek hero and uncover the truth about your past. Forge your path through a war-torn Greece shaped by gods and men, where mountains and ocean collide. Meet Ancient Greece's famous figures and influence a pivotal point in history that shaped western civilization.
Assassin's Creed® Odyssey brings player choice to the forefront through never-before-seen innovations as you choose the hero you want to become and change the world around you. Take control of your destiny with every decision you make and each relationship you build. Customize your equipment and master new special abilities, tailoring your hero's skillset to your playstyle. Fight across the country of Greece, engaging in visceral battles on both land and sea and becoming a true hero of legend. Placing choice at the center of the gameplay experience, Assassin's Creed Odyssey empowers you to author your own legendary odyssey.
4K: 4K Ultra HD not available on Xbox One or Xbox One S consoles.
HDR: HDR functionality available with supported games and TVs.
Xbox One X Enhanced: Enhanced features for Xbox One X subject to release of a content update. Games information at xbox.com/enhanced.
Additional information
Publisher
Ubisoft
Developer
Ubisoft Quebec
Ubisoft Montreal
Ubisoft Montpellier
Ubisoft Kiev
Ubisoft Bucharest
Ubisoft Shanghai
Ubisoft Pune
Ubisoft Singapore
Sperasoft
Technicolor Games
Genre
Action RPG
Platforms
Xbox Series X|S
Xbox One
Windows 10/11
Standard Edition
Included with Game Pass
Play Assassin's Creed® Odyssey and hundreds of high-quality games for one low monthly price with Game Pass.
Buy Assassin's Creed® Odyssey
Write your own epic odyssey and become a legendary Greek hero. Forge your destiny in a world on the brink of tearing itself apart. Influence how history unfolds in an ever-changing world shaped by your choices.
Deluxe Edition
The Deluxe Edition includes the game, 2 gear sets, 1 naval pack, and 2 boosts.
Ultimate Edition
With the Gold Edition, you get the game three days early, plus the Season Pass and bonus content.
Fourth Edition
With the Ultimate Edition, you get the game three days early, plus the Season Pass and Deluxe Edition content.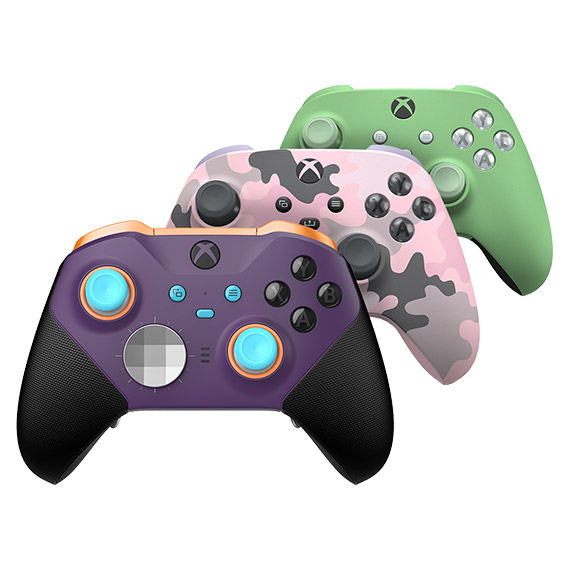 Xbox Design Lab
Save [[PLACEHOLDER1]]
days
hours
Jump to purchase section
minutes
day
hour
minute
[[PLACEHOLDER2]] remaining
[[PLACEHOLDER]] with Xbox Live Gold
[[PLACEHOLDER]] with Xbox Game Pass
[[PLACEHOLDER]] with EA Access
User rating
BUY NOW
PRE-ORDER NOW
DOWNLOAD NOW
box shot
Buy now, [[PLACEHOLDER]] at the Microsoft Store
Pre-order now, [[PLACEHOLDER]] at the Microsoft Store
Download now, [[PLACEHOLDER]] at the Microsoft Store
[[PLACEHOLDER]]
[[PLACEHOLDER]], learn more about ratings
jump to purchase section