What's new with Grand Theft Auto Online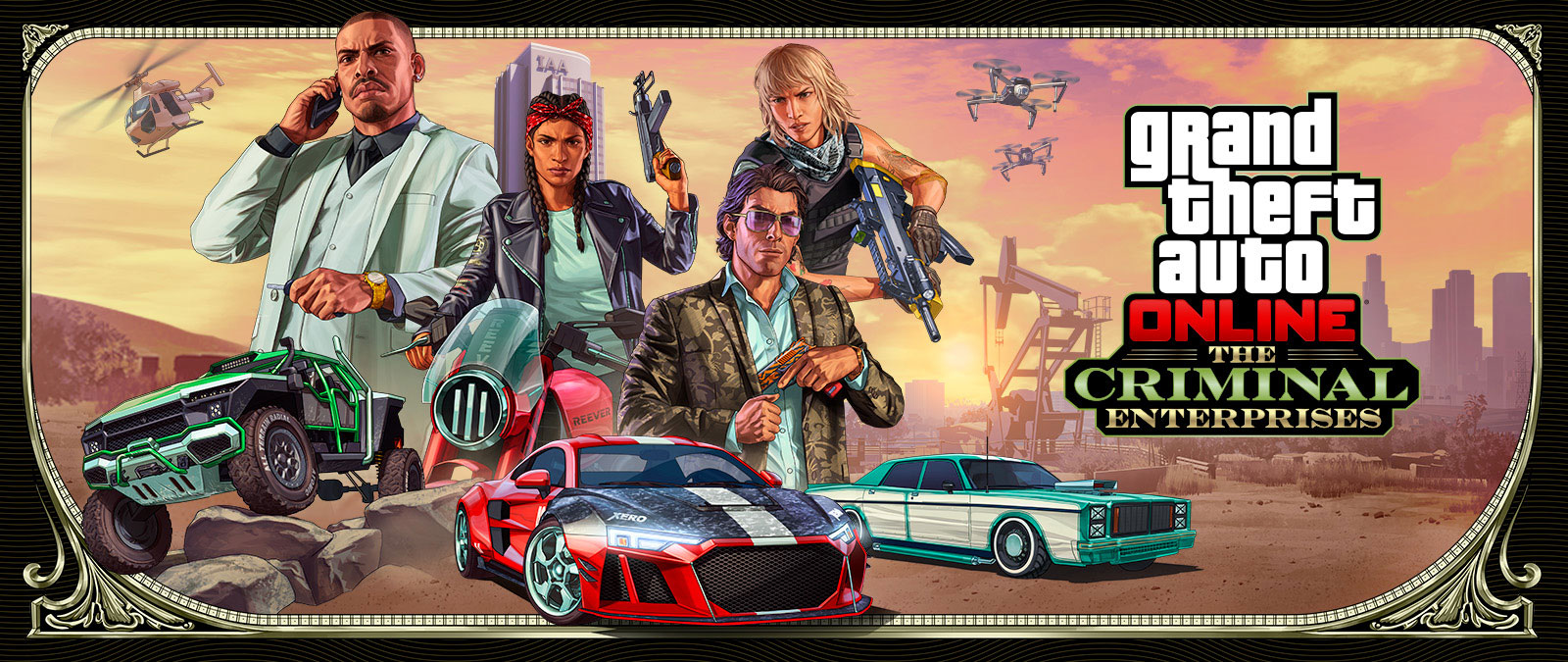 GTA Online: The Criminal Enterprises out now
Expand your criminal empire with increased payouts, new missions and business opportunities for Executives, Bikers, Nightclub Owners and Gunrunners, new vehicles, clothing, collectibles and more in the latest update to GTA Online.
GET IT NOW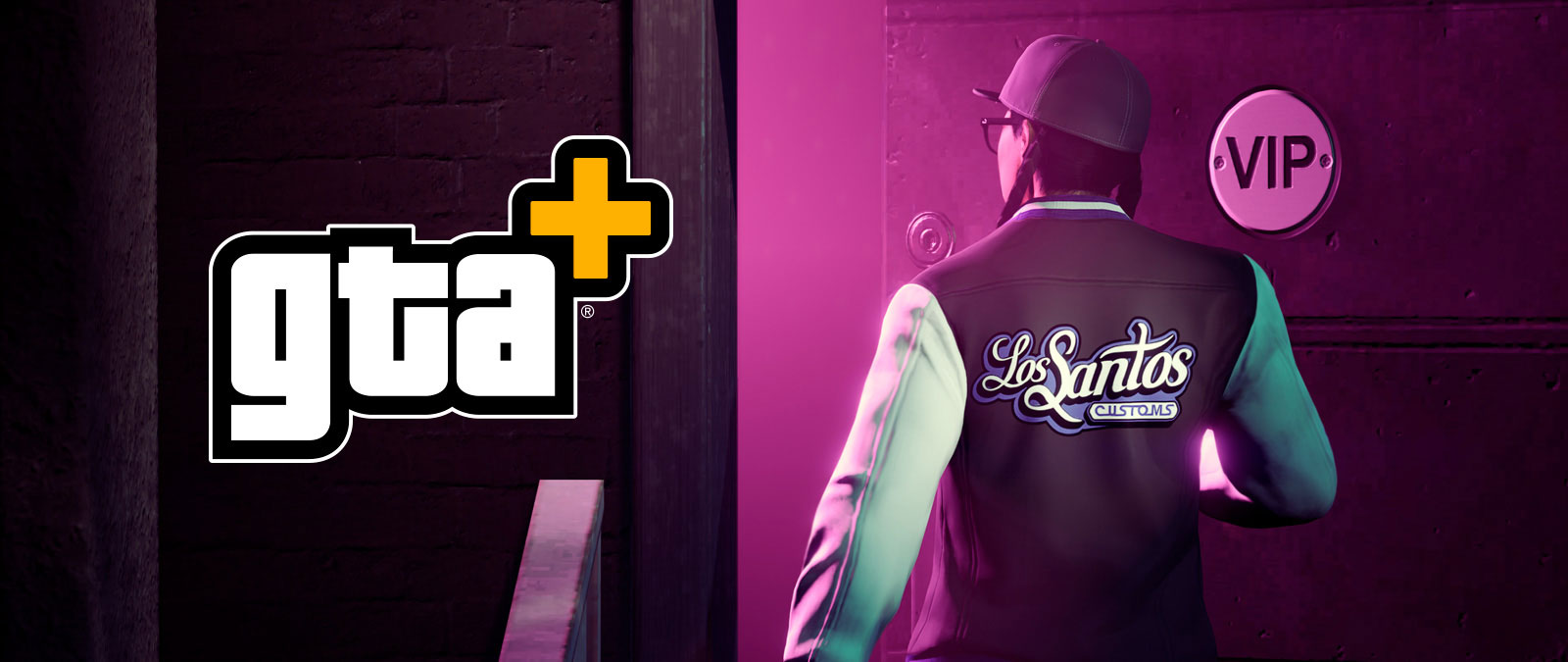 Introducing GTA+ for GTA Online
GTA+ is GTA Online's premium membership programme, delivering member-exclusive benefits and rewards each month to Xbox Series X|S players. Members receive a monthly GTA$500,000 deposit, new property, vehicle, clothing and event bonuses, discounts, and more.
GET IT NOW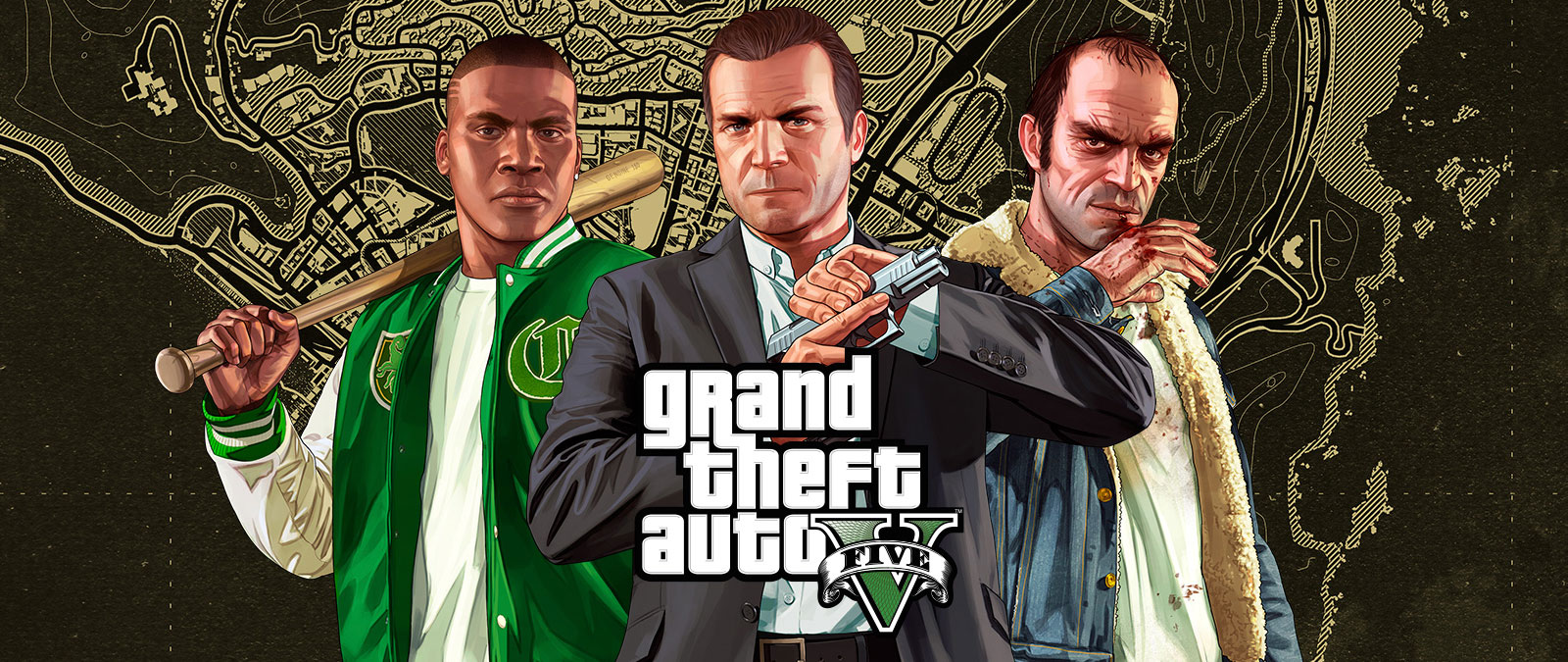 Experience GTAV and GTA Online now on Xbox Series X|S
Download GTA Online for a discounted price until 14 June 2022. Plus, seamlessly migrate both GTAV Story Mode progress and GTA Online characters and progression from Xbox One with a one-time migration, complete with a special set of bonuses from Hao's Special Works.
GET IT NOW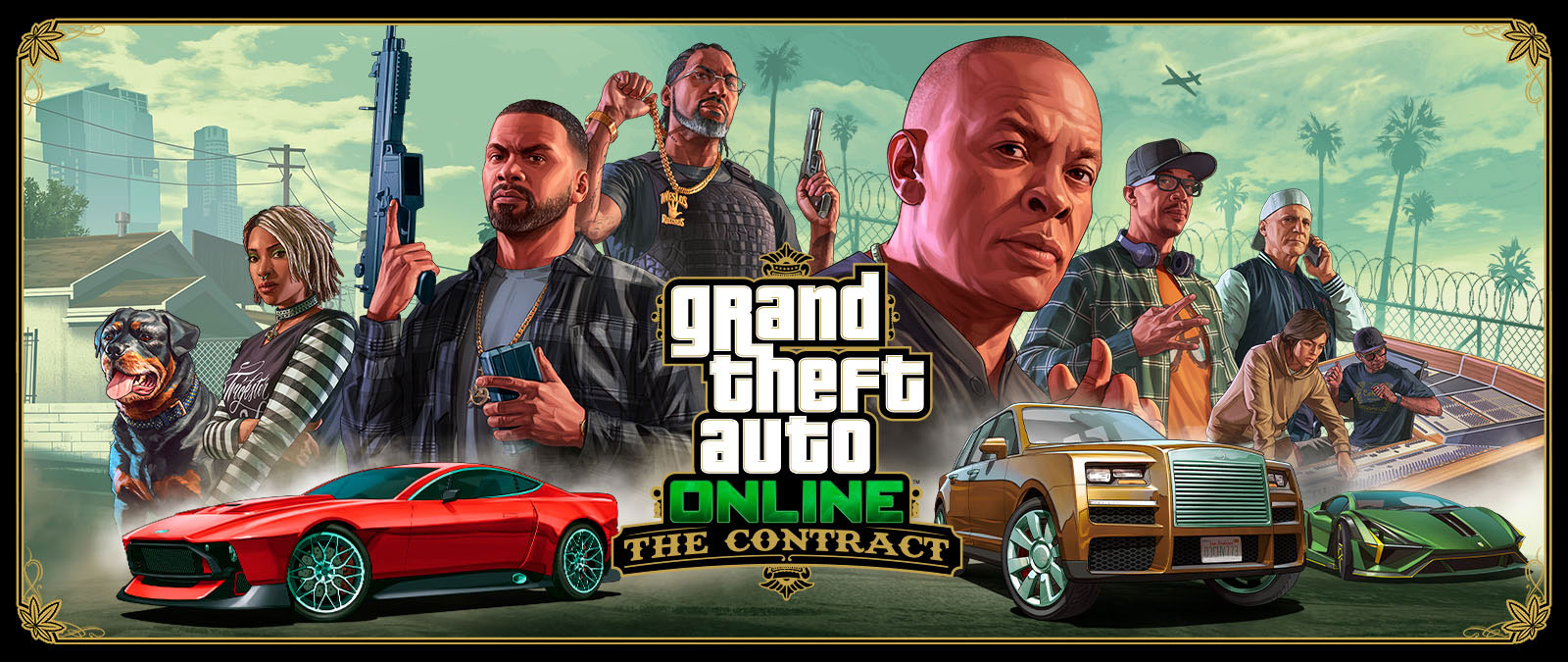 Introducing Grand Theft Auto Online: The Contract
Partner with Franklin Clinton and his friends in an all-new adventure set in the city of Los Santos as you launch a "celebrity solutions agency" catering to the Vinewood elite — including Dr. Dre. Get ready for a wild and hilarious ride as you track down Dr. Dre's missing music and much more.
PLAY NOW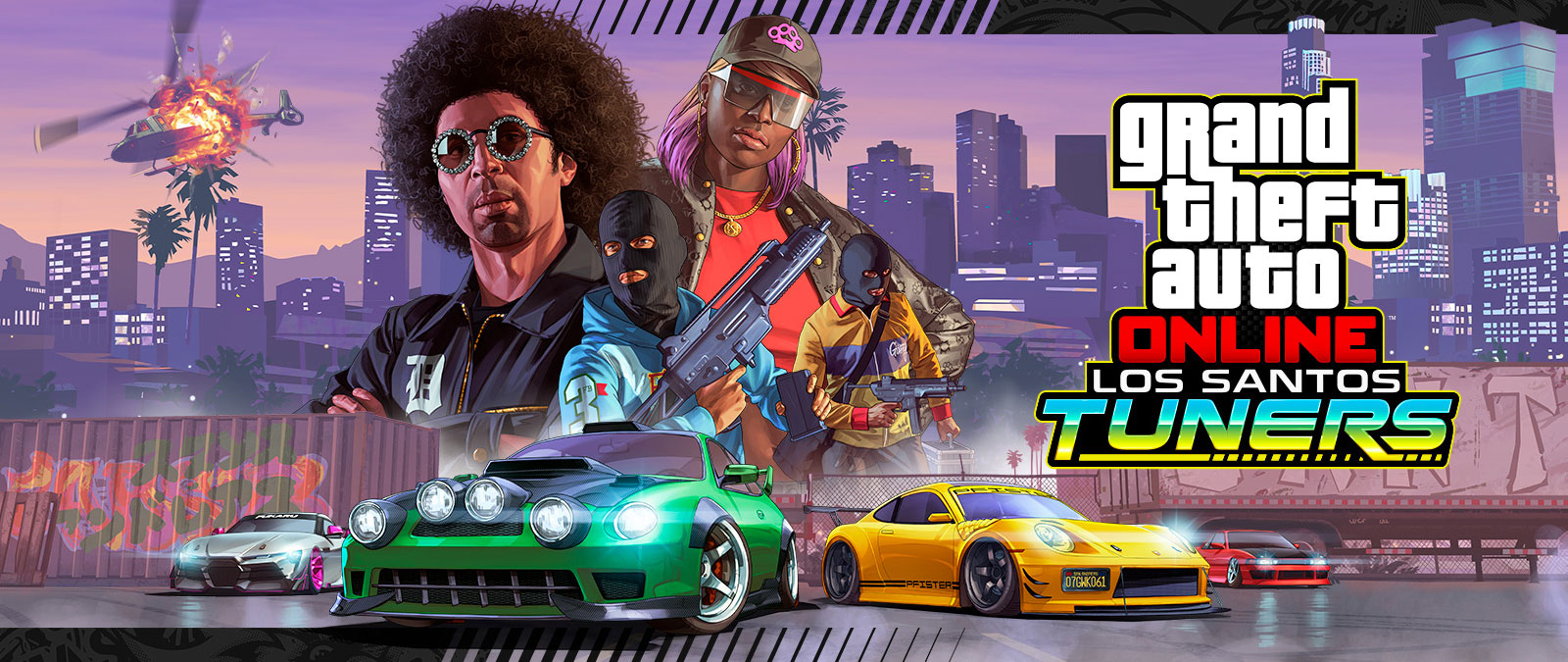 The underground tuner scene in Los Santos is back
Car culture takes back the streets in GTA Online: Los Santos Tuners with 17 highly customisable cars in a range of Tuner styles, an Auto Shop property to plan robbery-style Contracts from, new racing formats and the sprawling LS Car Meet.
GET IT NOW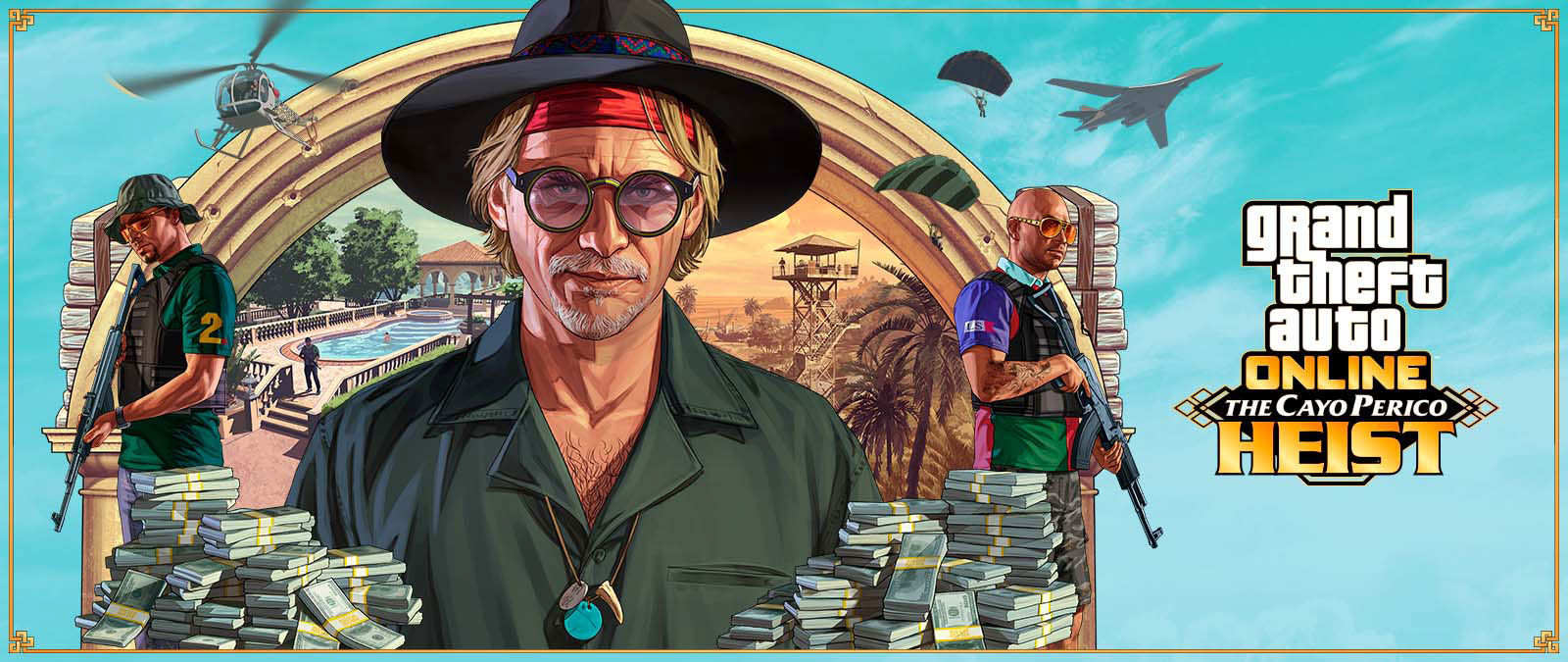 GTA Online: The Cayo Perico Heist
Playable from start to finish either as a lone operator or with up to 3 other players, discover dozens of ways to infiltrate the island of Cayo Perico and heist a new location for the ultimate score. Your journey begins at the Los Santos nightlife scene's latest attraction, The Music Locker.
GET IT NOW
The Diamond Casino Heist
Pull off the most sophisticated and daring robbery the city of Los Santos has ever seen in The Diamond Casino Heist – now available in GTA Online.
GET IT NOW
The Diamond Casino & Resort Grand Opening
The brand-new Diamond Casino & Resort is now open, come visit or stay in the most luxurious residence in the entire state. More than just a place to let go of your inhibitions and your sense of the passage of time, The Diamond is the one-stop destination for quality entertainment, high-end living and a range of entertainment experiences you won't find anywhere else.
Arena Wars
Time to sit down, strap in, and battle other would-be opponents in the greatest mash-up of sports and automotive gladiatorial combat in human history. Run your own workshop, craft your own juggernauts of destruction, and track your own carnage-filled career. Live from the Maze Bank Arena, this is Arena Wars.
After Hours
Los Santos is a city of bright lights, long nights and dirty secrets, and they don't come brighter, longer or dirtier than in GTA Online: After Hours. Partner with legendary impresario Tony Prince to open and operate a top shelf Nightclub featuring world-class DJ acts Solomun, Tale Of Us, Dixon and The Black Madonna, and use it as a front for the most concentrated network of criminal enterprise ever to hit San Andreas.
Southern San Andreas Super Sports Series
Check out a full season of pulse-pounding new racing updates, a fleet of fresh vehicles and more with the GTA Online: Southern San Andreas Super Sport Series. The first of two new racing modes – Hotring Circuit – is now available along with five new cars. Embrace the intoxicating smell of burnt rubber and premium-grade gasoline.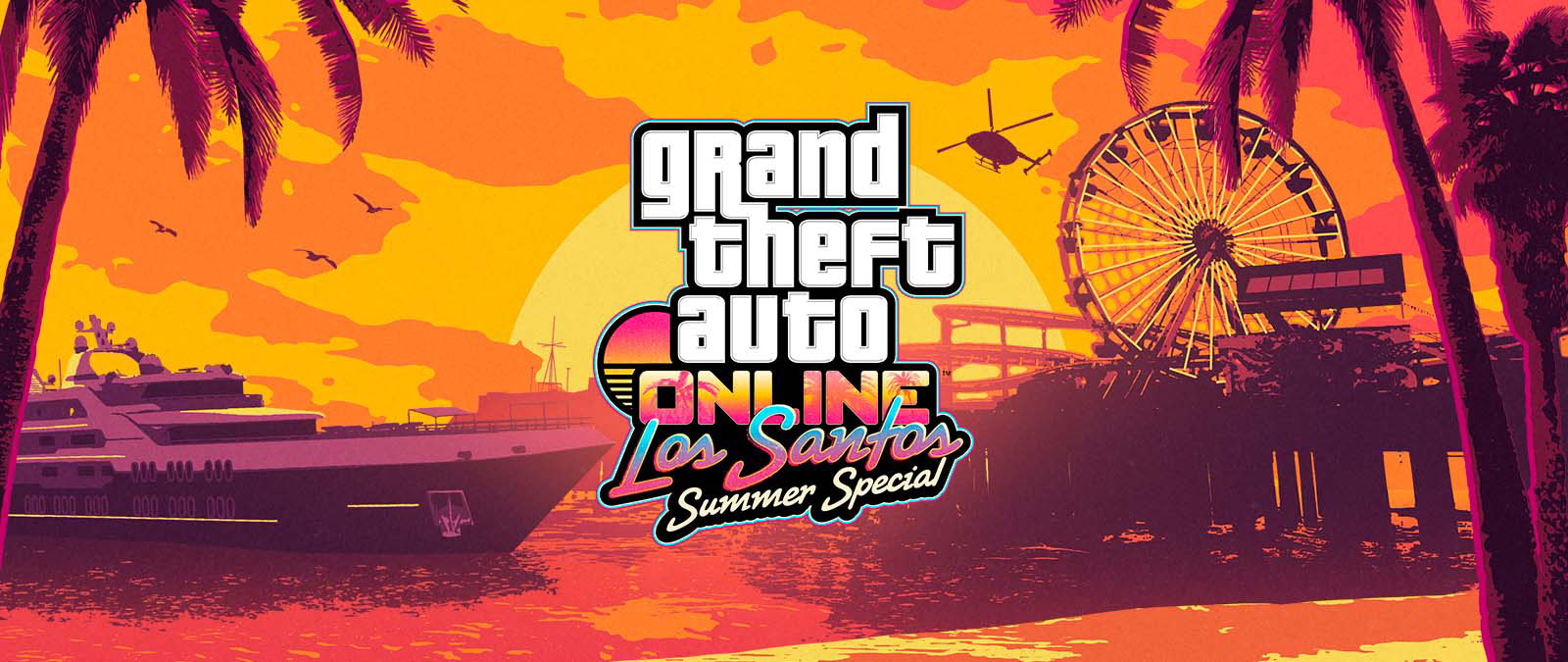 Los Santos Summer Special
Make the most of the dog days of the Southern San Andreas summer with a host of activities in GTA Online. Experience everything from new co-op missions to Open Wheel Races, to a fleet of new vehicles to acquire and much more. Summer in Los Santos has something for everyone.
GET IT NOW
Cash is king in this town
Solve your money problem and help get what you want across Los Santos and Blaine County with the occasional purchase of cash packs for Grand Theft Auto Online. All purchased cash is automatically deposited into your character's bank account. Spend wisely, cash therapy is fleeting.
BUY CASH CARDS
Game details
When a young street hustler, a retired bank robber and a terrifying psychopath find themselves entangled with some of the most frightening and deranged elements of the criminal underworld, the U.S. government and the entertainment industry, they must pull off a series of dangerous heists to survive in a ruthless city in which they can trust nobody, least of all each other.
Additional information
Platforms
Xbox Series X|S
Xbox One
Release date
18 November 2014
Standard Edition
Experience the entertainment blockbuster, Grand Theft Auto V – now for Xbox Series X|S.
Deluxe Edition
Grand Theft Auto V also comes with Grand Theft Auto Online, the dynamic and ever-evolving Grand Theft Auto universe.
Grand Theft Auto V Bundles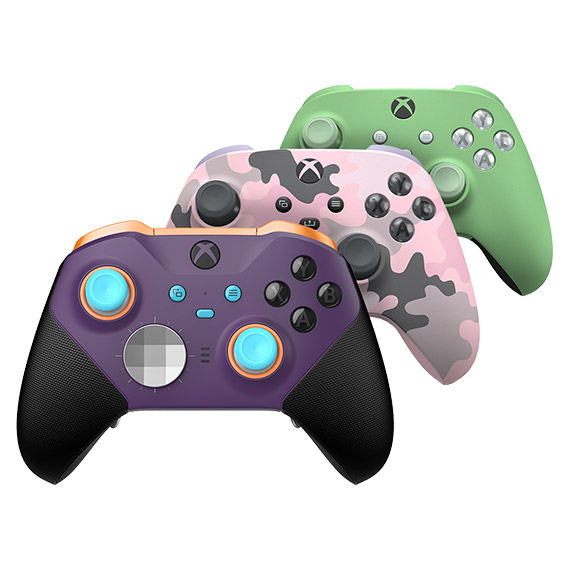 Xbox Design Lab
Save [[PLACEHOLDER1]]
days
hours
Jump to purchase section
minutes
day
hour
minute
[[PLACEHOLDER2]] remaining
[[PLACEHOLDER]] with Xbox Live Gold
[[PLACEHOLDER]] with Xbox Game Pass
[[PLACEHOLDER]] with EA Access
User rating
BUY NOW
PRE-ORDER NOW
DOWNLOAD NOW
box shot
Buy now, [[PLACEHOLDER]] at the Microsoft Store
Pre-order now, [[PLACEHOLDER]] at the Microsoft Store
Download now, [[PLACEHOLDER]] at the Microsoft Store
[[PLACEHOLDER]]
[[PLACEHOLDER]], learn more about ratings
jump to purchase section