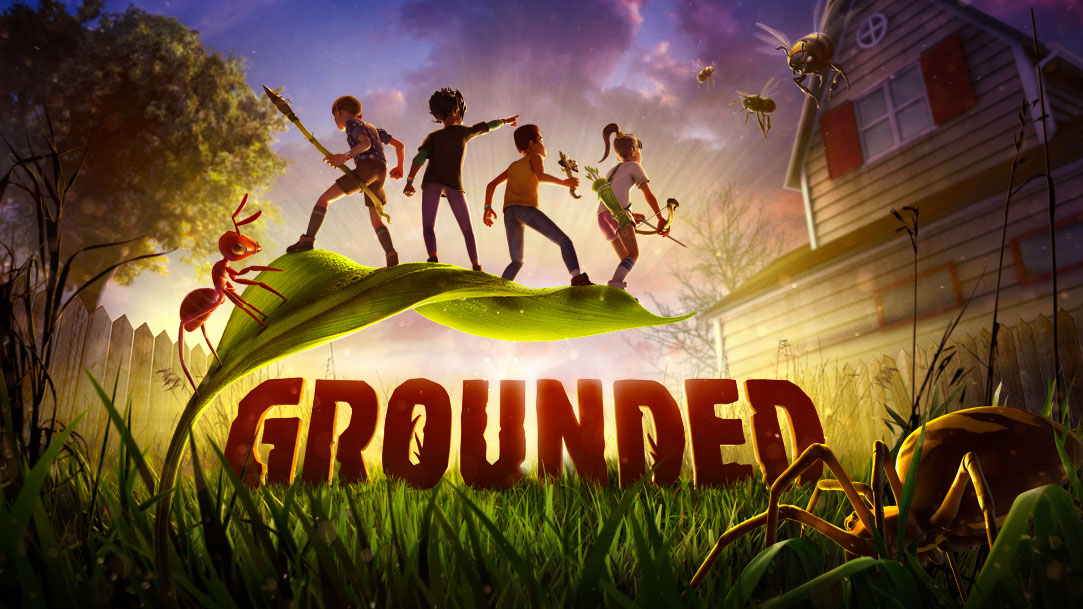 Grounded
The world is a vast, beautiful and dangerous place – especially when shrunken to the size of an ant. Explore, build, and survive together in this cooperative adventure.
Optimised for Xbox Series X|S
Games built using the Xbox Series X|S development kit are designed to take advantage of the unique capabilities of the Xbox Series X|S. They will showcase unparalleled load-times, visuals, responsiveness and framerates up to 120FPS.

Discover your next favourite game
Play hundreds of high-quality games with friends, plus enjoy online console multiplayer and an EA Play membership, all for one low monthly price.
What's new with Grounded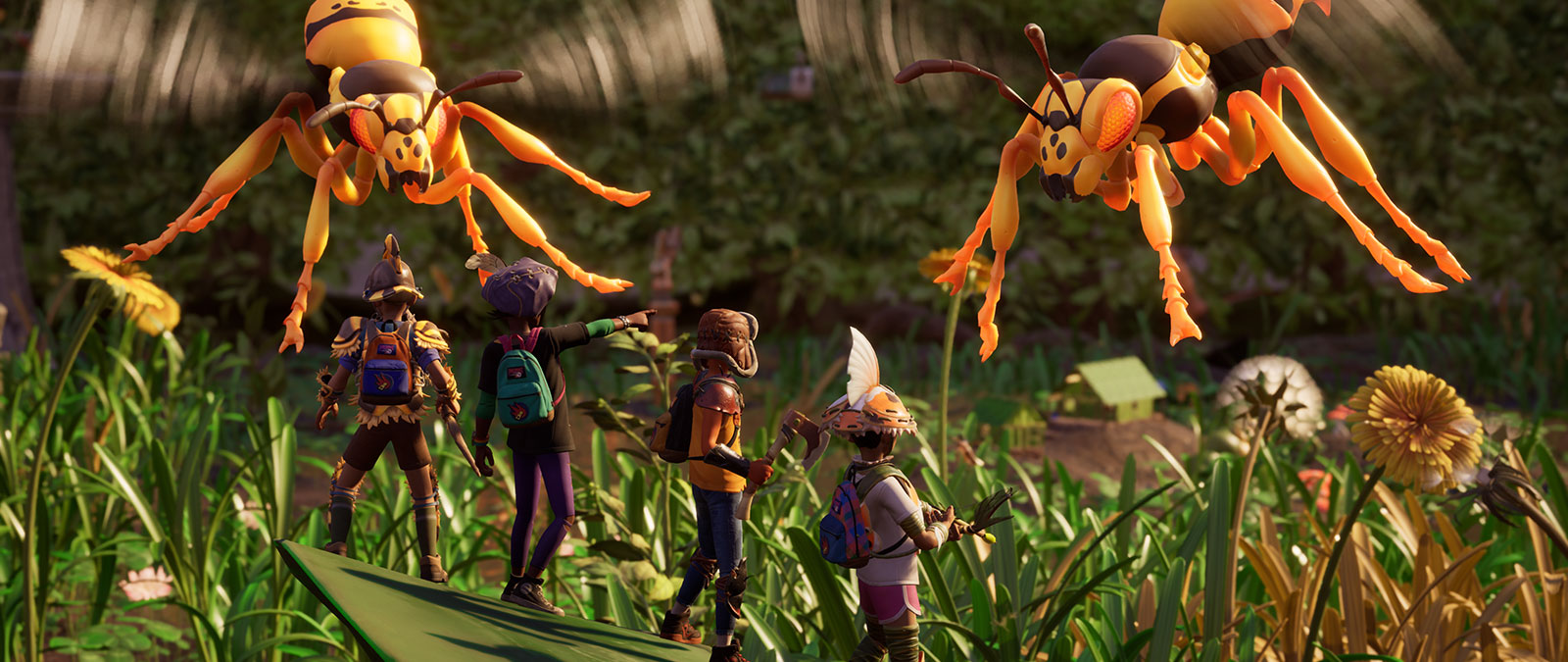 The Super Duper Update
Word is buzzing around Grounded's back yard regarding the new wasp neighbour, the duplication machine, new home décor (including a hot tub), a handy gnat to help with your construction, and so much more in this Super Duper Update!
GET IT NOW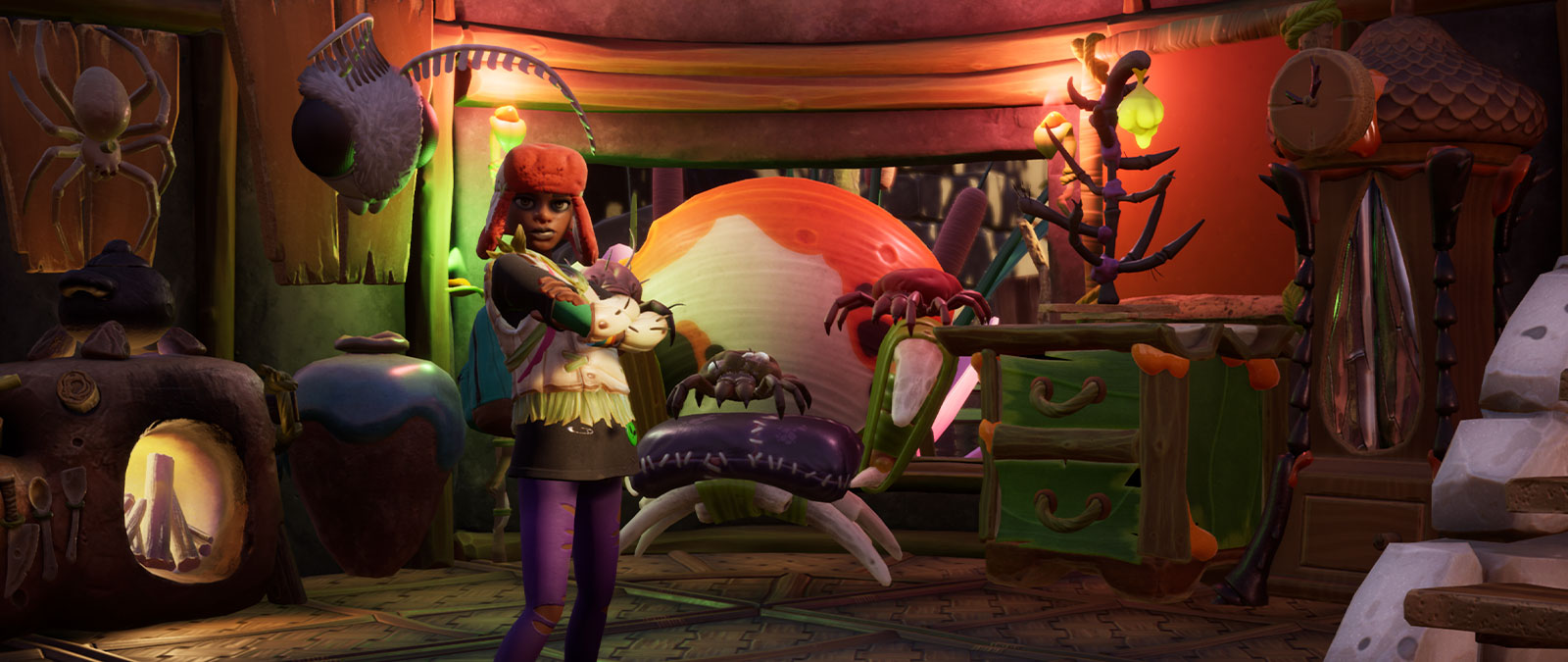 A holiday treat update
From more inventory to a grandfather clock, the ability to zip up zip lines and base decorations, there are a plethora of new treats for you to discover in this newest update to the back yard.
GET IT NOW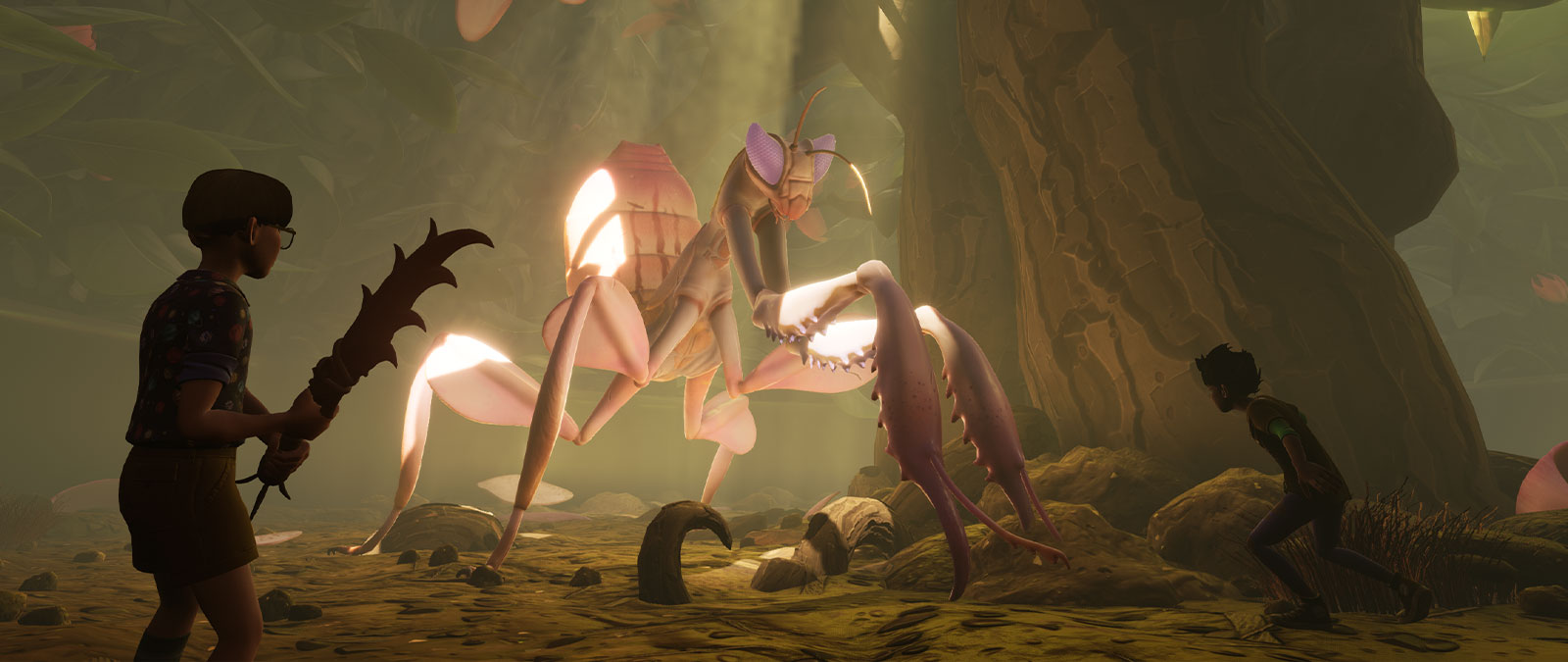 The full release is here
Experience the full story while you and up to three of your friends explore the entire back yard. Discover how you were shrunk down to the size of an ant and why you were put into the back yard while finding a way to get big again.
GET IT NOW
Game features
Uncover the mysteries & play the story
How did you wind up so small? Who did this to you? How do you go home? These are all answers you will uncover as you play through the story.
Solo or with friends – anytime
Play alone or together, online, with up to three friends. With the Shared Worlds feature, you can continue to play with all your progress saving!*
Nowhere is safe – not even your base
Creatures can be found roaming the yard in a multitude of environments. You can even attract them to different places by activating the MIX.R devices. But the more you interfere, the higher the chance that they come knocking at your door.
Play true to your play style
Use the in-game customisation systems such as Mutations and Milk Molars to activate the bonuses and perks you want for your character. Craft and upgrade your armour and weapons to give your character the stats and advantages.
Additional information
Publisher
Xbox Game Studios
Developer
Obsidian
Genre
Survival Adventure
Platforms
Xbox Series X|S
Xbox One
Windows 10/11
Release date
Full Release: 27 September 2022
Game Preview: 28 July 2020

Standard Edition
Included with Game Pass
Play Grounded and hundreds of high-quality games for one low monthly price with Game Pass.
JOIN GAME PASS
ALREADY A MEMBER?
Buy Grounded
Save [[PLACEHOLDER1]]
days
hours
Jump to purchase section
minutes
day
hour
minute
[[PLACEHOLDER2]] remaining
[[PLACEHOLDER]] with Xbox Live Gold
[[PLACEHOLDER]] with Xbox Game Pass
[[PLACEHOLDER]] with EA Access
User rating
BUY NOW
PRE-ORDER NOW
DOWNLOAD NOW
box shot
Buy now, [[PLACEHOLDER]] at the Microsoft Store
Pre-order now, [[PLACEHOLDER]] at the Microsoft Store
Download now, [[PLACEHOLDER]] at the Microsoft Store
[[PLACEHOLDER]]
[[PLACEHOLDER]], learn more about ratings
jump to purchase section