Discover your next favourite game
Play hundreds of high-quality games with friends, plus enjoy Xbox Live Gold and an EA Play membership, all for one low monthly price.
What's new with Fallout 76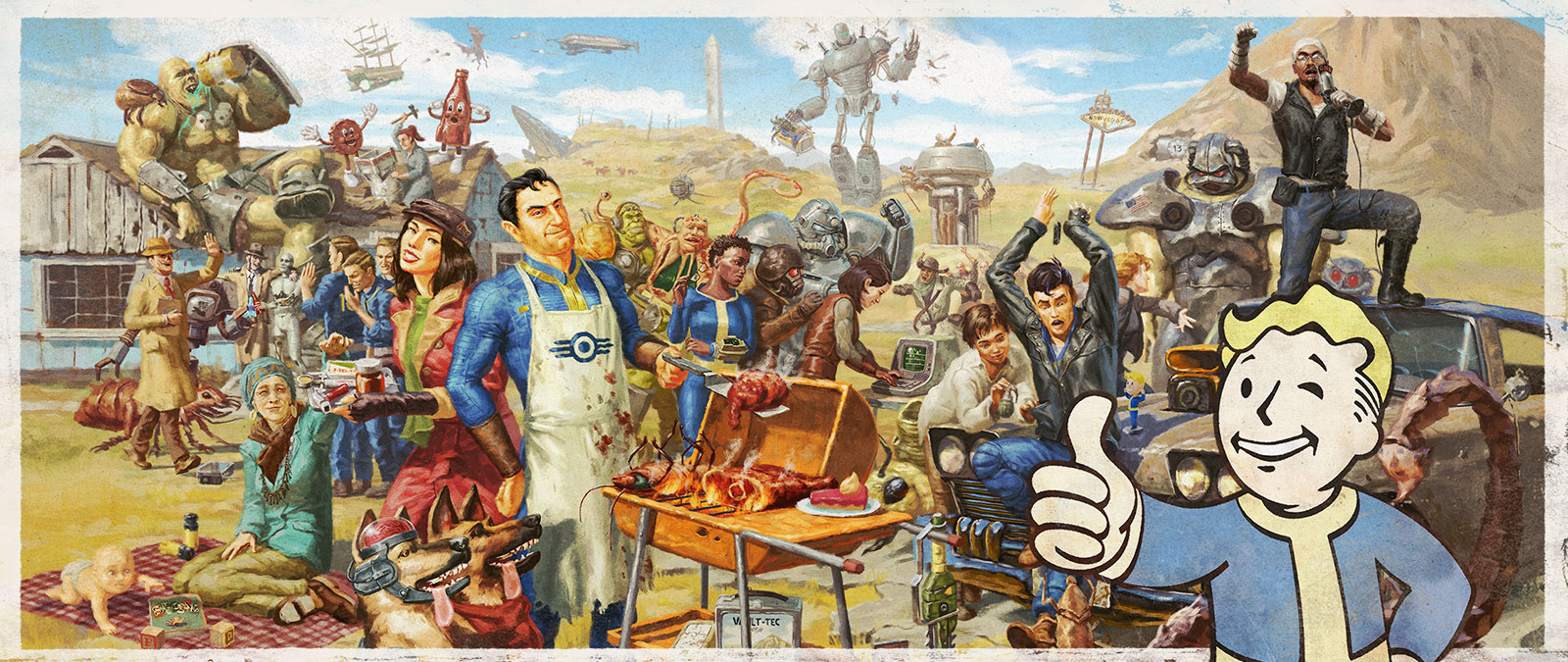 Come celebrate Fallout's 25th Anniversary
Fallout is turning 25 this year and we want to celebrate all October long! Join in new content and returning seasonal events for Fallout 76, fan celebrations, Game Pass rewards, a free play week, and much more.
GET IT NOW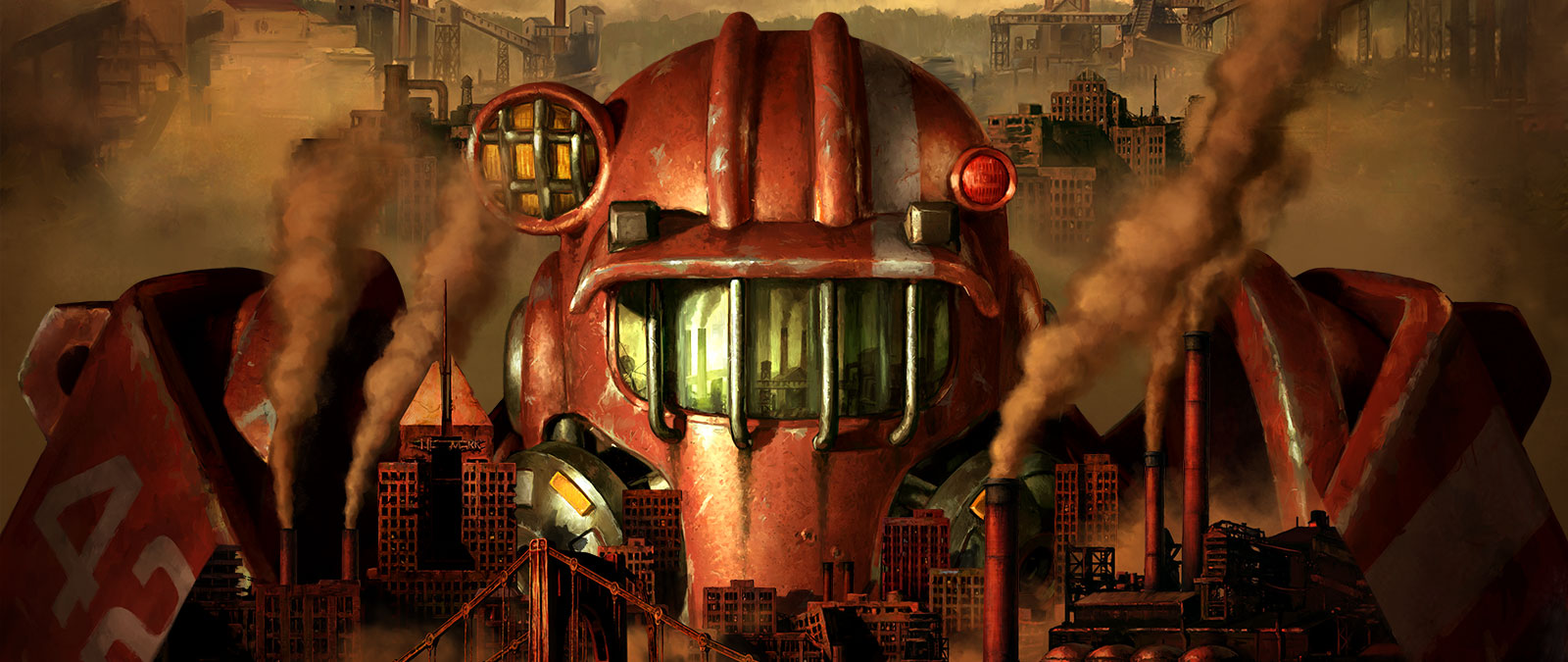 Fallout 76: The Pitt
Journey outside of Appalachia for the first time and explore the City of Steel! Expeditions offer a new way to earn rewards through story-based missions and daily quests.
GET IT NOW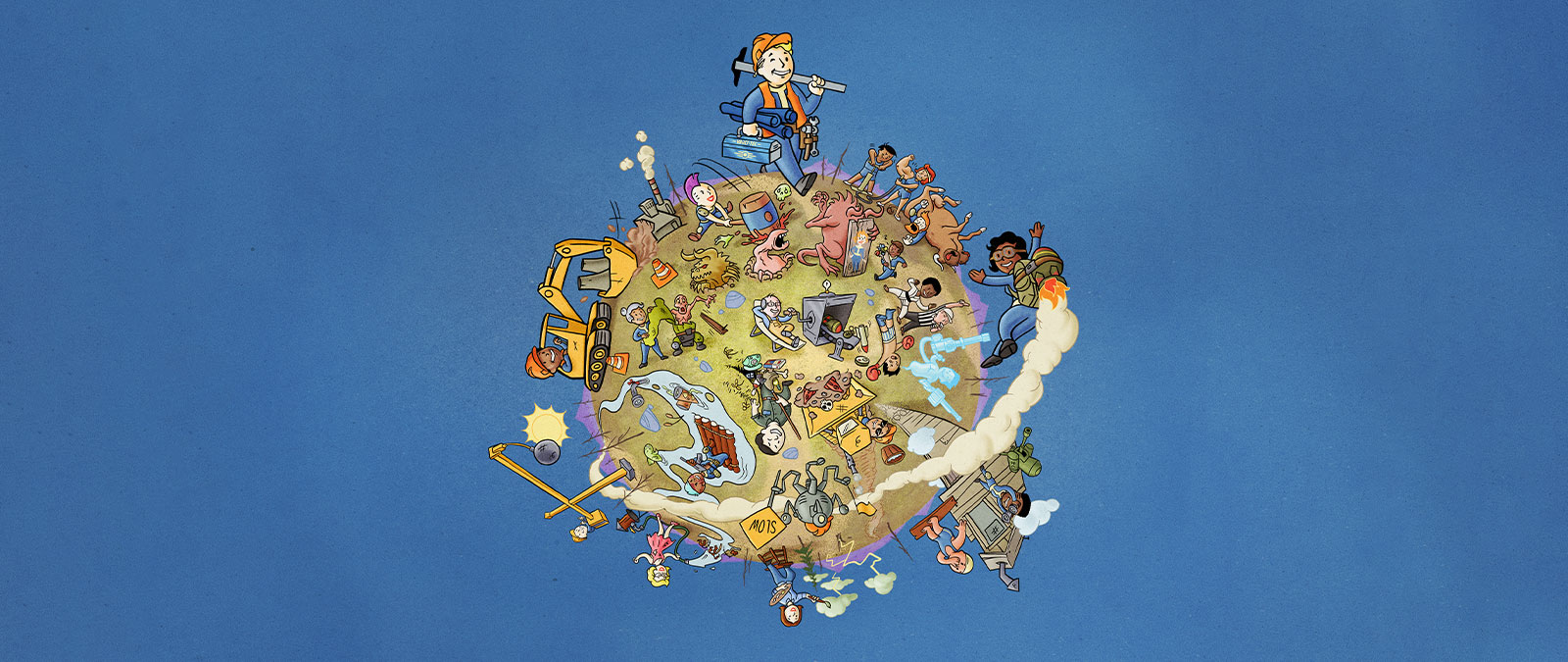 Fallout Worlds is here
Public Worlds are a rotating series of Fallout Worlds experiences available to all players. Custom Worlds evolve the personalisation of Private Servers, granting active Fallout 1st members access to Fallout Worlds' settings and features to build their own personalised Appalachia.
GET IT NOW
Steel Reign brings the Brotherhood story to a close.
You arrive back at Fort Atlas to find the tensions between Paladin Rahmani and Knight Shin have reached boiling point. After swarms of Super Mutants start to appear and people are reported missing, how will you guide the Brotherhood? Will you take the side of justice or will you remain committed to duty?
Game features
New Questlines
Uncover the secrets of West Virginia by playing through an all-new main quest, starting from the moment you leave Vault 76.
Human NPCs
Befriend or betray new neighbours who have come to rebuild, and experience Appalachia through the eyes of its residents.
One Wasteland for All
Experience all that the Appalachian Wasteland has to offer no matter what your level. Combat and rewards are rebalanced for your level, so players can easily team up to explore the entire world.
Introducing 76 Seasons
A new account-wide progression system that overhauls Challenges and helps you to earn new rewards along the way! Accumulate points to advance along the Scoreboard and unlock rewards as you rank up.
Game details
Bethesda Game Studios, the award-winning creators of Skyrim and Fallout 4, welcome you to Fallout 76, the online prequel where players can work together, or not, to survive. Under the threat of nuclear annihilation, you'll experience the largest, most dynamic world ever created in the legendary Fallout universe.
Reclamation Day, 2102. Twenty-five years after the bombs fall, you and your fellow Vault Dwellers – chosen from the nation's best and brightest – emerge into post-nuclear America. Other humans are now returning and it's up to you to distinguish friend versus foe. Play solo or join together as you explore, quest, build and triumph against the wasteland's greatest threats.
Ad Victoriam! Steel Dawn is the first chapter in the new Brotherhood of Steel questline, free for Fallout 76 players. Paladin Leila Rahmani and her troops have arrived from California to establish a new Appalachian chapter. Work with or against the other Factions to achieve success. Visit settlements populated with new NPCs and unlock powerful weapons and armour from the Brotherhood arsenal. Join in their mission to rebuild society and aid in securing valuable technology – but only you can determine how it will be used.
4K: 4K Ultra HD not available on the Xbox One or Xbox One S consoles.
HDR: HDR functionality available with supported games and TVs.
Xbox One X Enhanced: Enhanced features for Xbox One X subject to release of a content update. Games information at xbox.com/enhanced.
Additional information
Publisher
Bethesda Softworks
Developer
Bethesda Game Studios
Genre
Post-Nuclear Online RPG
Platforms
Xbox Series X|S
Xbox One
Windows 10 PCs
Release date
14 November 2018
Fallout 76
Included with the Xbox Game Pass
Play Fallout 76 and over 100 more great games for one low monthly price with Xbox Game Pass.
JOIN XBOX GAME PASS
ALREADY A MEMBER?
Buy Fallout 76
Fallout 76: The Pitt Deluxe Edition
In addition to the full game, the Fallout 76: The Pitt Deluxe Edition includes bonus in–game digital items:
Pittsburgh Neighborhood C.A.M.P. Kit – Fit right in with the friends from your expeditions
Fanatic Paint – You don't want to be caught in The Pitt without the Fanatic Paint for the 10mm SMG
Trog Plushie – Even Trogs could use a snuggle!
Fanatic Power Armor Paint – This is a unique skin that completely alters the appearance of your Power Armor, and can be equipped to all Power Armors
Fusion Core Recharger – Extend the life of your used fusion cores with this Fusion Core Recharger!
Fallout 1st
Fallout 1st is a premium membership that enhances the Fallout 76 experience. Members receive access to Private Worlds, exclusive utility and cosmetic items, 1650 Atoms per month, plus other bonuses.
Save [[PLACEHOLDER1]]
days
hours
Jump to purchase section
minutes
day
hour
minute
[[PLACEHOLDER2]] remaining
[[PLACEHOLDER]] with Xbox Live Gold
[[PLACEHOLDER]] with Xbox Game Pass
[[PLACEHOLDER]] with EA Access
User rating
BUY NOW
PRE-ORDER NOW
DOWNLOAD NOW
box shot
Buy now, [[PLACEHOLDER]] at the Microsoft Store
Pre-order now, [[PLACEHOLDER]] at the Microsoft Store
Download now, [[PLACEHOLDER]] at the Microsoft Store
[[PLACEHOLDER]]
[[PLACEHOLDER]], learn more about ratings
jump to purchase section