Optimized for Xbox Series X|S
Games built using the Xbox Series X|S development kit are designed to take advantage of the unique capabilities of the Xbox Series X|S. They will showcase unparalleled load-times, visuals, responsiveness, and framerates up to 120FPS.
Game features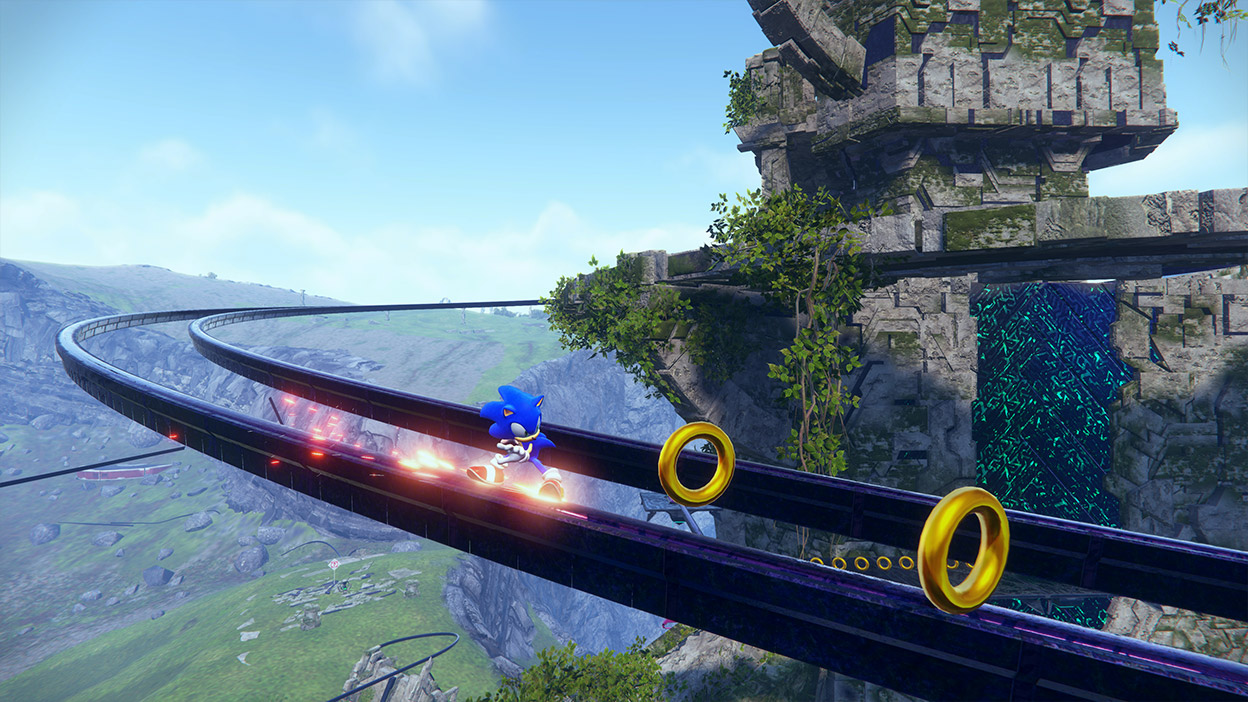 Experience all-new open zone platforming
Race across five massive overworld islands, each with their own unique action-platforming challenges and hidden secrets to uncover.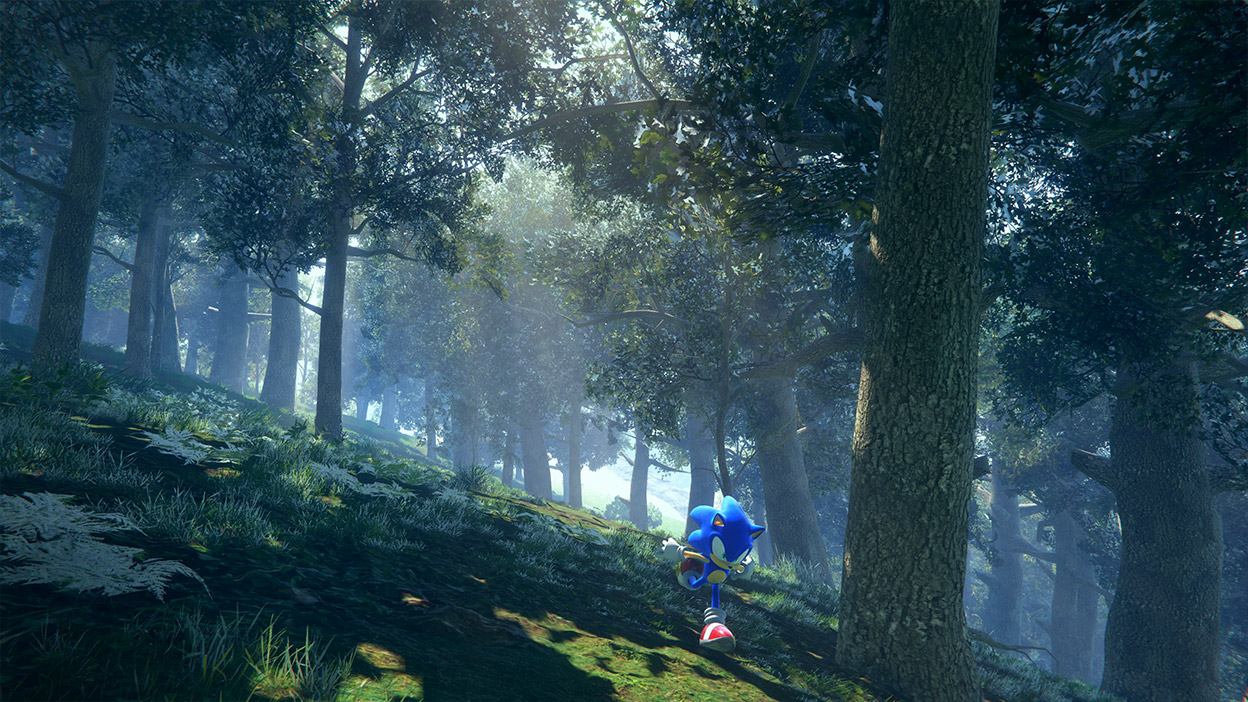 Unparalleled high-speed freedom
Blaze a trail as you see fit and discover side quests, solve puzzles, scale enormous structures, go fishing, and encounter a friendly face or two along the way…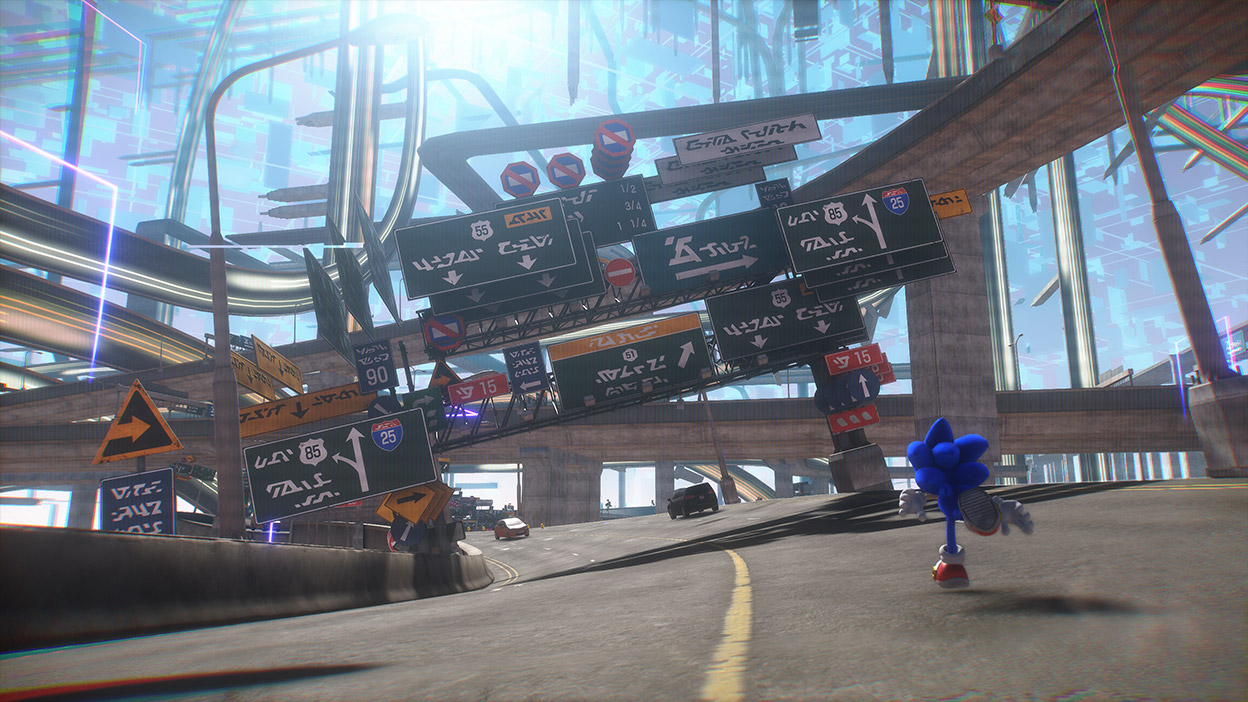 Challenge yourself in Cyber Space
Unlock Cyber Space levels featuring signature 3D platforming at Sonic speeds and a variety of challenges to test your skills like never before.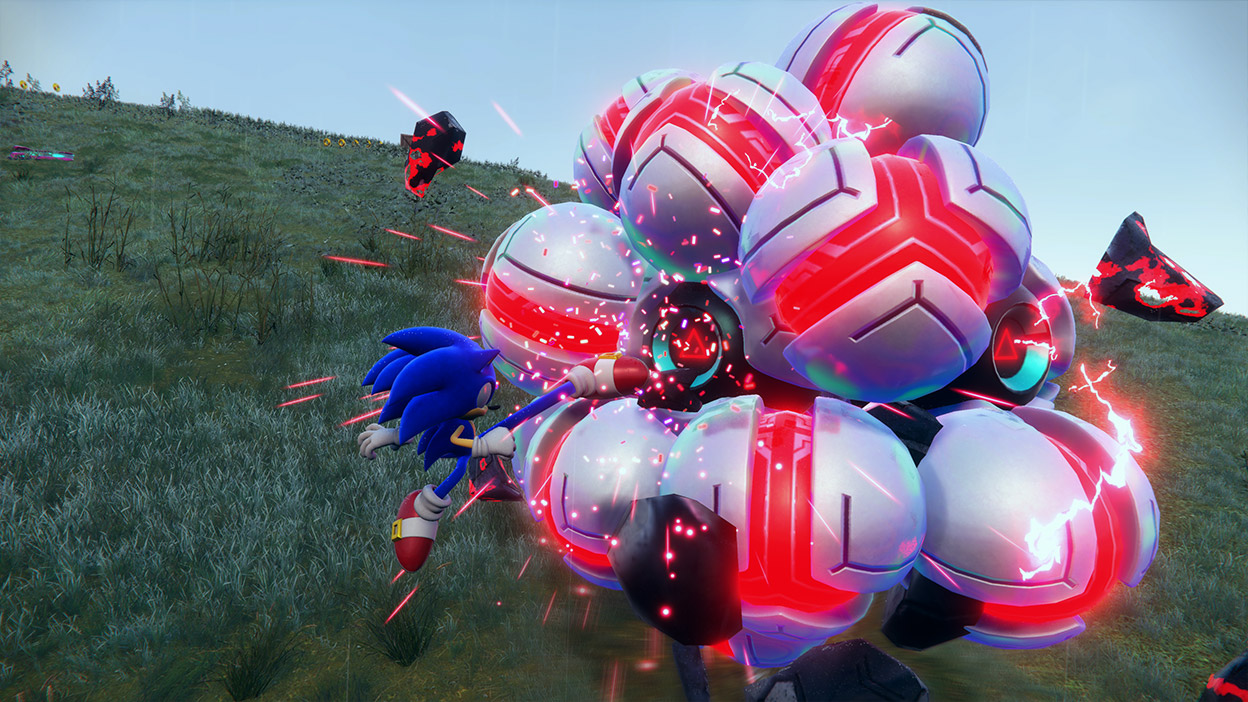 Cyber-powered combat
Use the all-new battle system and skill tree upgrades, combining moves such as dodges, parries, counters, combos, and the new Cyloop ability to take down mysterious foes.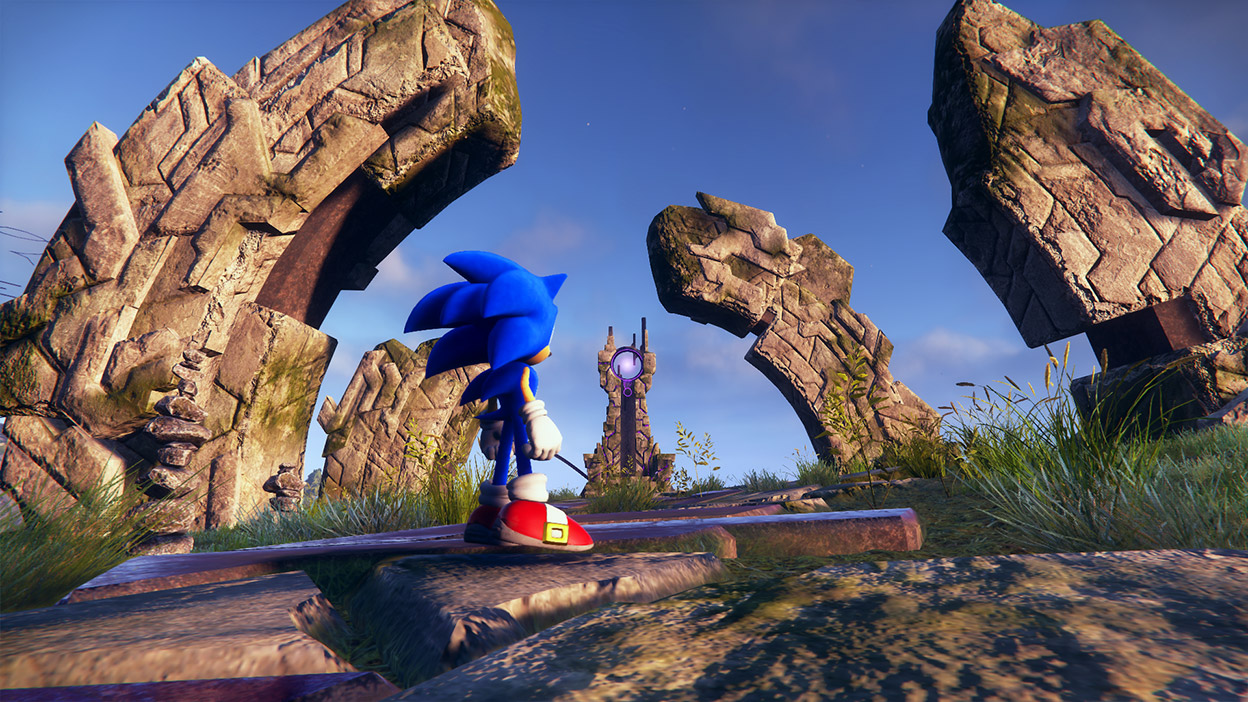 A new adventure of mystery
Become Sonic and journey to uncover the mysteries of the remains of an ancient civilization plagued by robotic hordes.
Game details
Experience Sonic Like Never Before!
Worlds are colliding in Sonic the Hedgehog's newest high-speed adventure! In search of the missing Chaos emeralds, Sonic becomes stranded on an ancient island teeming with unusual creatures. Battle hordes of powerful enemies as you explore a breathtaking world of action, adventure, and mystery. Accelerate to new heights and experience the thrill of high-velocity, open-zone platforming freedom as you race across the five massive Starfall Islands. Jump into adventure, wield the power of the Ancients, and fight to stop these new mysterious foes. Welcome to the evolution of Sonic games!
Additional information
Publisher
SEGA
Developer
Sonic Team
Genre
Platformer
Platforms
Xbox Series X|S
Xbox One
Release date
November 8, 2022

Deluxe Edition
Includes the Explorer's Treasure Box, which contains Amy's Memory Tokens, a Portal Gear, Chaos Emerald Vault Keys, Additional Gloves & Shoes for Sonic, and a Digital Art Book with a 25-track Digital Mini Soundtrack.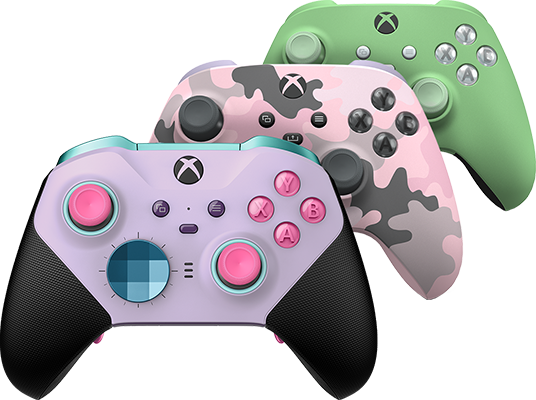 Xbox Design Lab
Save [[PLACEHOLDER1]]
days
hours
Jump to purchase section
minutes
day
hour
minute
[[PLACEHOLDER2]] remaining
[[PLACEHOLDER]] with Xbox Live Gold
[[PLACEHOLDER]] with Xbox Game Pass
[[PLACEHOLDER]] with EA Access
User rating
BUY NOW
PRE-ORDER NOW
DOWNLOAD NOW
box shot
Buy now, [[PLACEHOLDER]] at the Microsoft Store
Pre-order now, [[PLACEHOLDER]] at the Microsoft Store
Download now, [[PLACEHOLDER]] at the Microsoft Store
[[PLACEHOLDER]]
[[PLACEHOLDER]], learn more about ratings
jump to purchase section