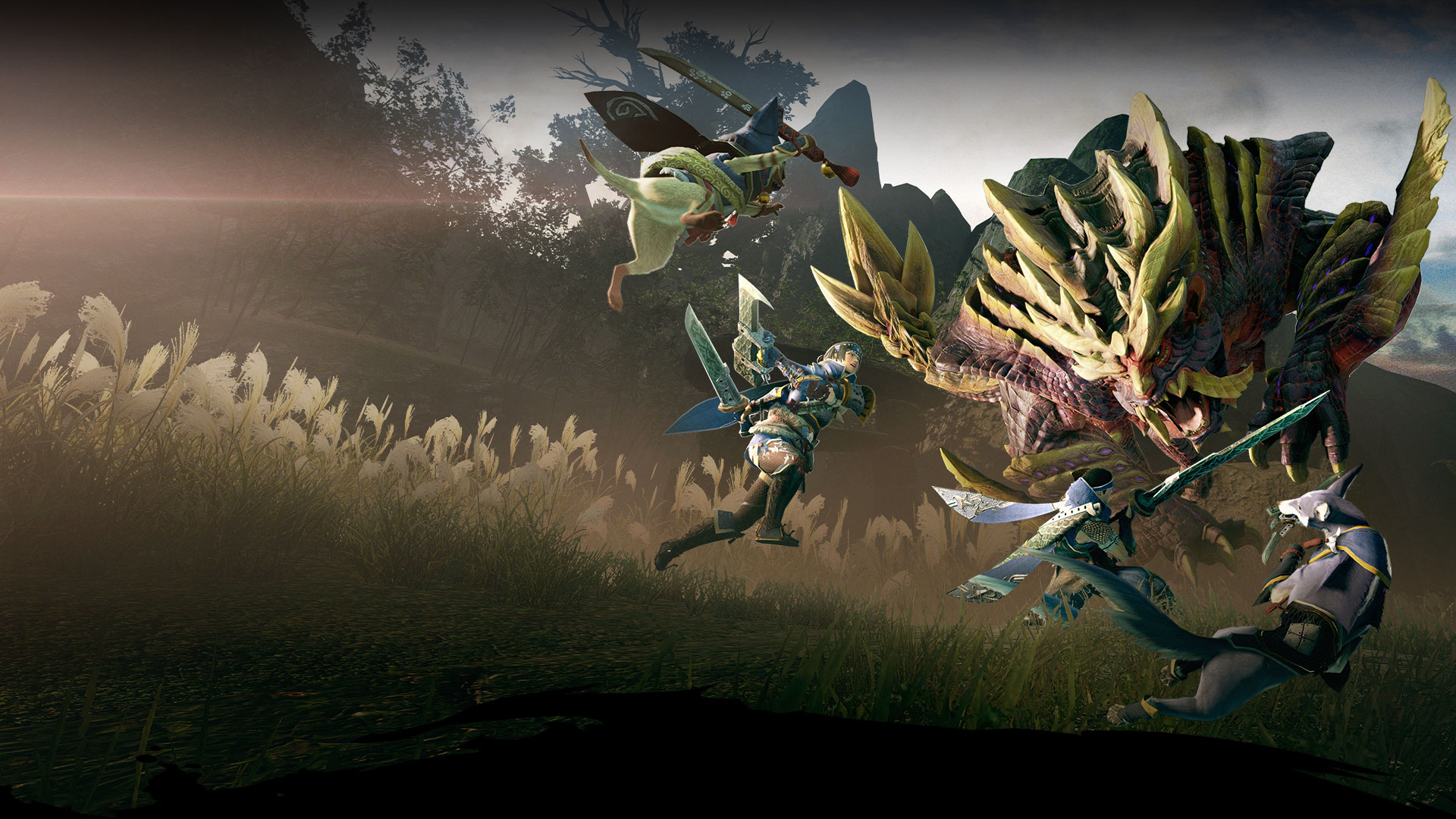 Monster Hunter Rise
Set in the Japanese folklore inspired Kamura Village, players will explore lush ecosystems and battle fearsome monsters to become the ultimate hunter.
Optimized for Xbox Series X|S
Games built using the Xbox Series X|S development kit are designed to take advantage of the unique capabilities of the Xbox Series X|S. They will showcase unparalleled load-times, visuals, responsiveness, and framerates up to 120FPS.

Discover your next favorite game
Play hundreds of high-quality games with friends, plus enjoy online console multiplayer and an EA Play membership, all for one low monthly price.
Game features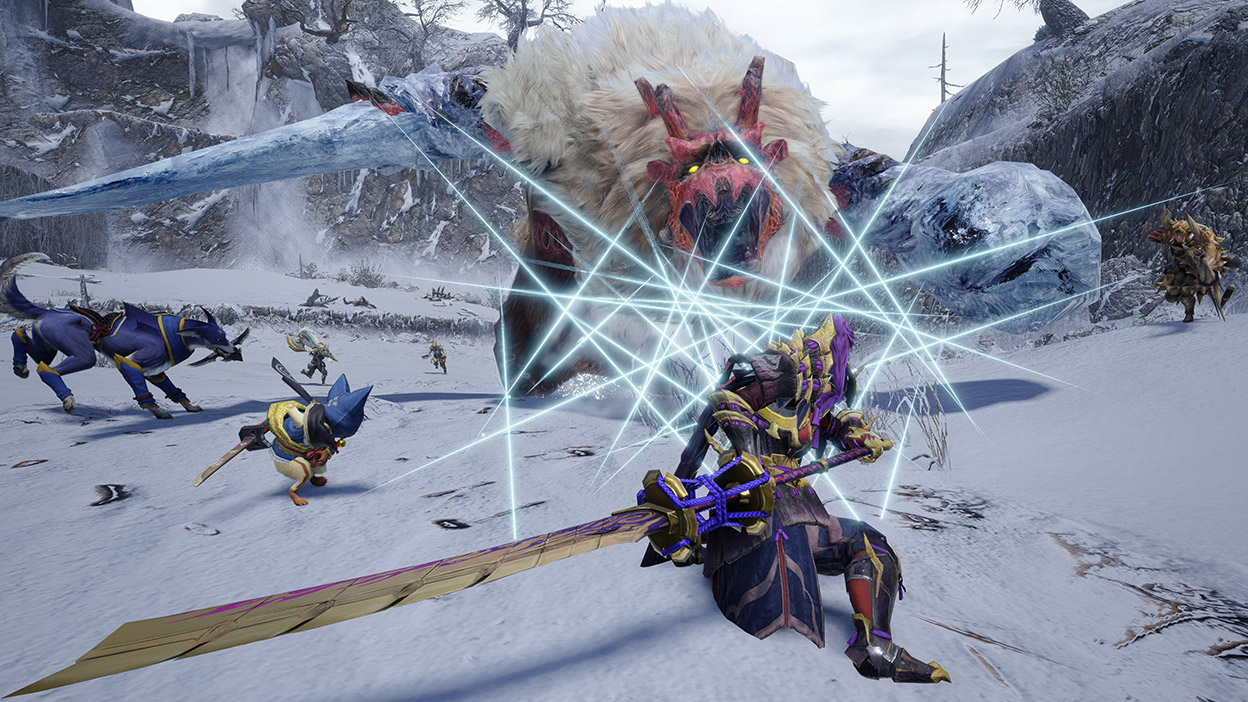 Hunt monsters and craft gear
Team up with friends to battle fearsome monsters and use your rewards to craft a huge variety of diverse weapons and armor.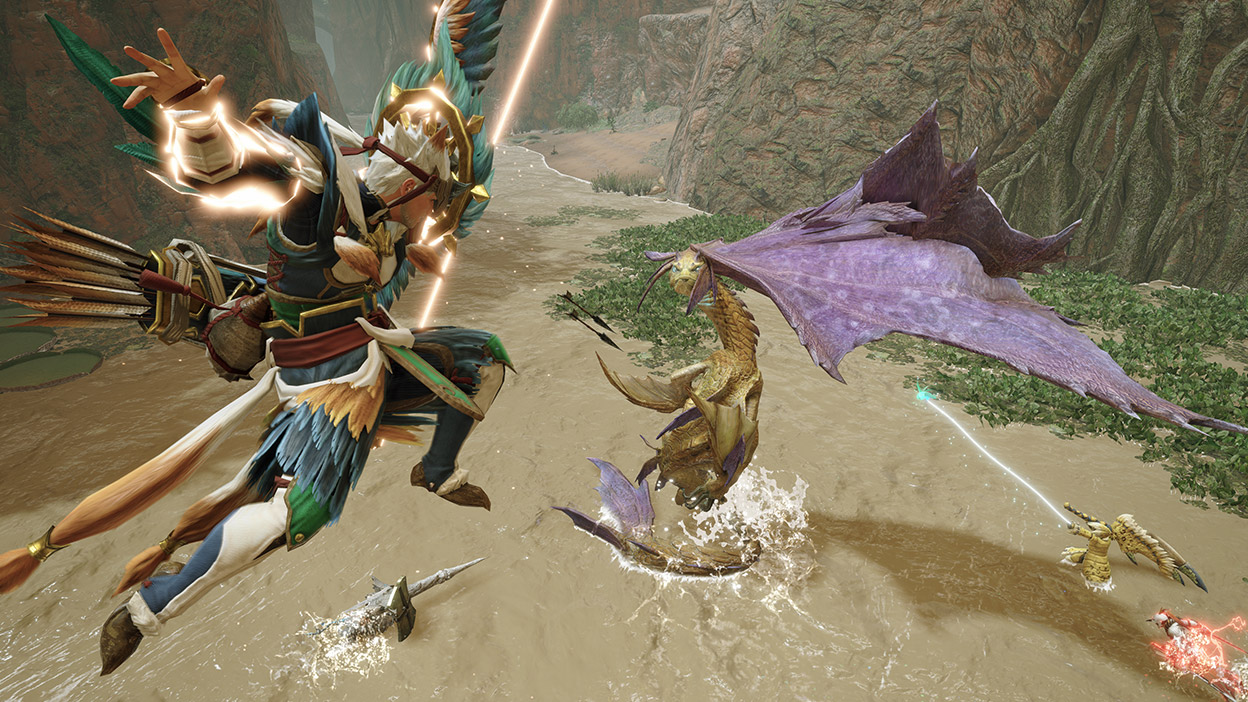 A high-flying hunting arsenal
The all new Wirebug, Palamute companion and Wyvern Riding systems will add exciting new layers on top of Monster Hunter's already robust combat options.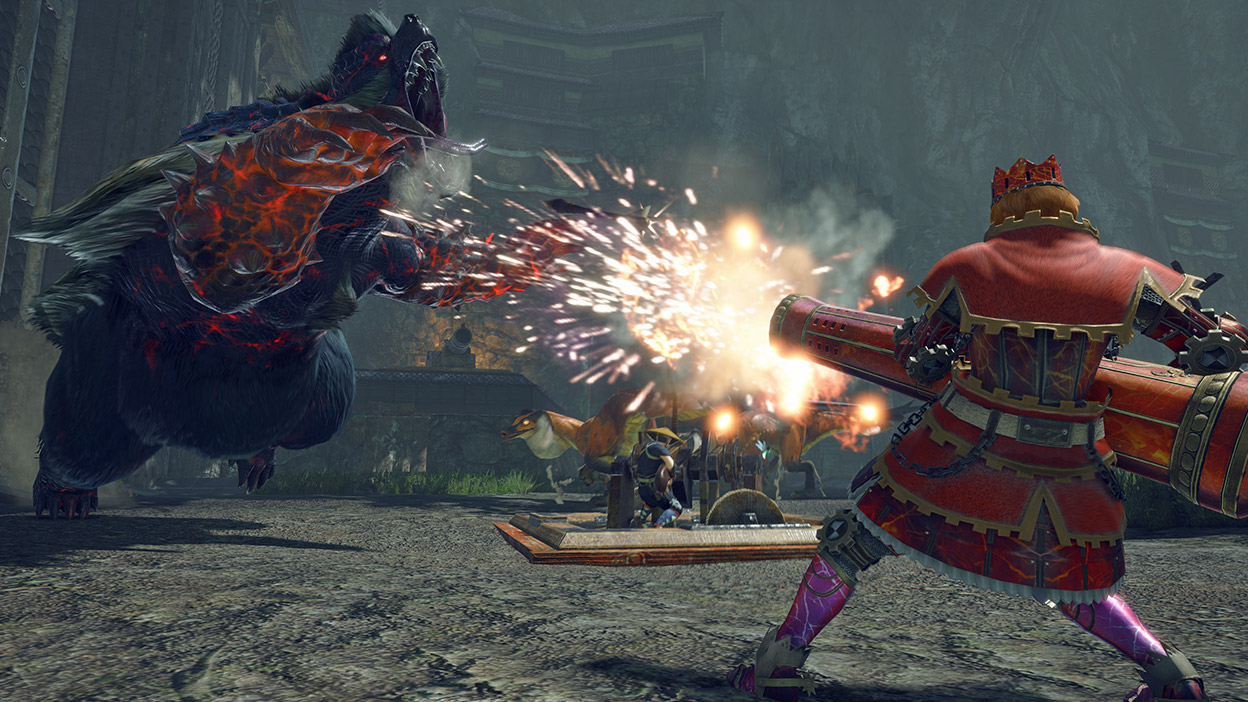 Save Kamura Village from the Rampage
Set in a world inspired by ancient Japanese folklore, explore lush ecosystems and harness nature to become the ultimate hunter.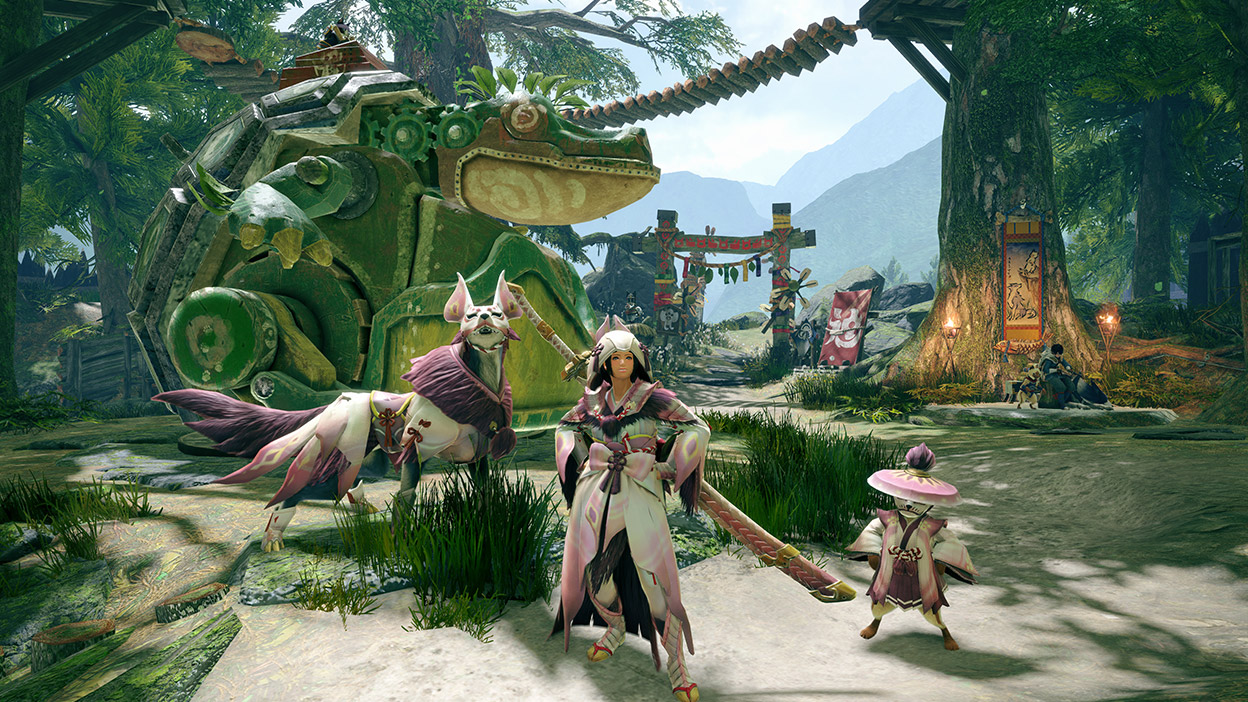 Fully loaded with extra content
Comes with all previous Monster Hunter Rise Title Update content (up to version 10.0) including monsters, an additional story ending, IP collaborations, new gear and more!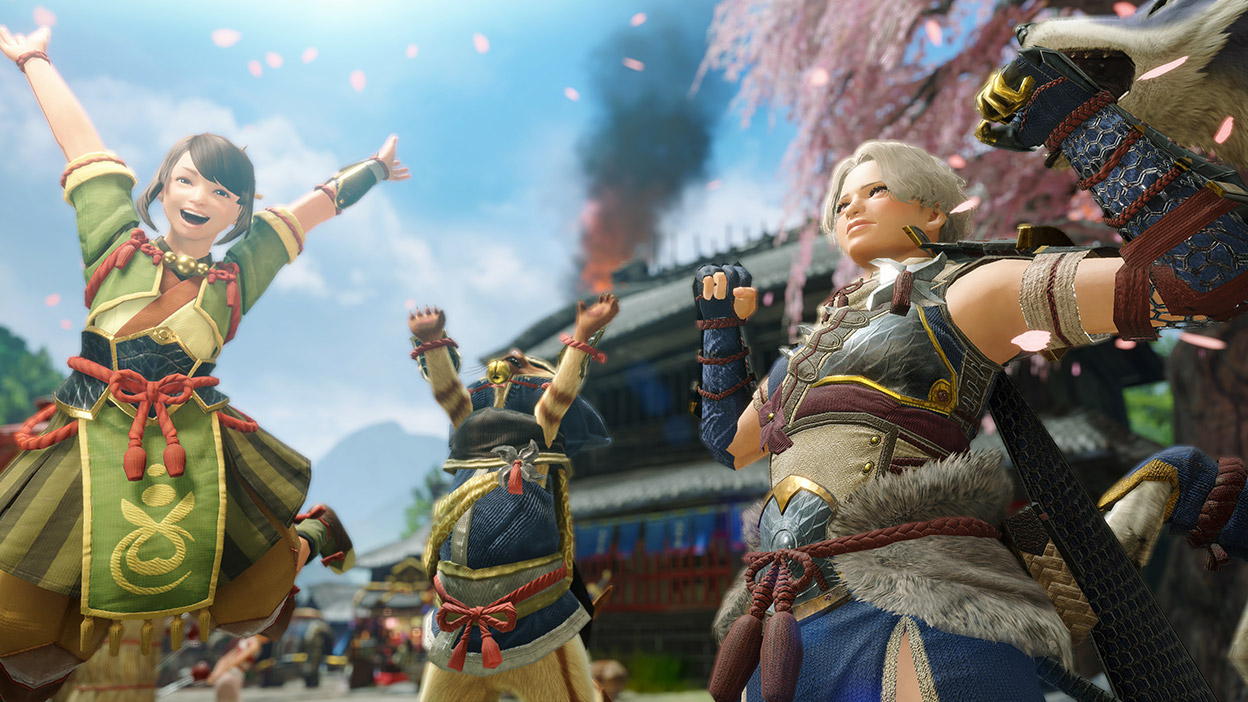 The hunt comes home
Monster Hunter Rise is now available on Xbox One, Xbox Series X|S, Windows 10/11 and with Xbox Game Pass. Enjoy the thrill of the hunt with 4K visuals, high framerate, 3D audio and more.
Game details
Monster Hunter Rise is an action-RPG that will transport players to the colorful Kamura Village, a serene mountain locale that attracts visitors with its unique culture and innovative hunting technologies. After hunters equip their armor and select from one of the 14 weapon types, a variety of hunting locales await, including the ancient Shrine Ruins, Flooded Forest, Sandy Plains, and more. As players defeat monsters and progress through the game, items from fallen foes can be used to craft unique weapons and armor that will increase their chances of future success and survival. Hunters can tackle these challenges solo, or with up to three other players in cooperative online play.
Additional information
Genre
Platforms
Xbox Series X|S
Xbox One
Windows 10/11

Standard Edition
Included with Game Pass
Play Monster Hunter Rise and hundreds of high-quality games for one low monthly price with Game Pass.
Buy Monster Hunter Rise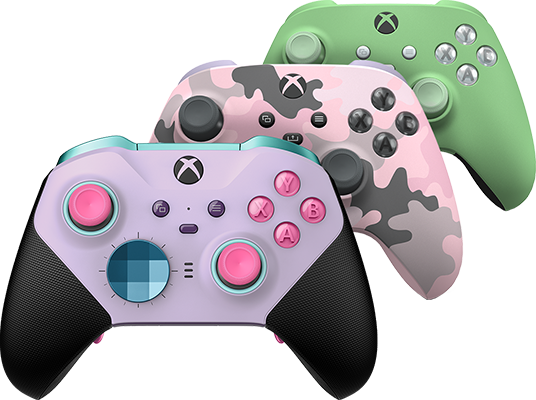 Xbox Design Lab
Save [[PLACEHOLDER1]]
days
hours
Jump to purchase section
minutes
day
hour
minute
[[PLACEHOLDER2]] remaining
[[PLACEHOLDER]] with Xbox Live Gold
[[PLACEHOLDER]] with Xbox Game Pass
[[PLACEHOLDER]] with EA Access
User rating
BUY NOW
PRE-ORDER NOW
DOWNLOAD NOW
box shot
Buy now, [[PLACEHOLDER]] at the Microsoft Store
Pre-order now, [[PLACEHOLDER]] at the Microsoft Store
Download now, [[PLACEHOLDER]] at the Microsoft Store
[[PLACEHOLDER]]
[[PLACEHOLDER]], learn more about ratings
jump to purchase section