Optimized for Xbox Series X|S
Games built using the Xbox Series X|S development kit are designed to take advantage of the unique capabilities of the Xbox Series X|S. They will showcase unparalleled load-times, visuals, responsiveness, and framerates up to 120FPS.
Game features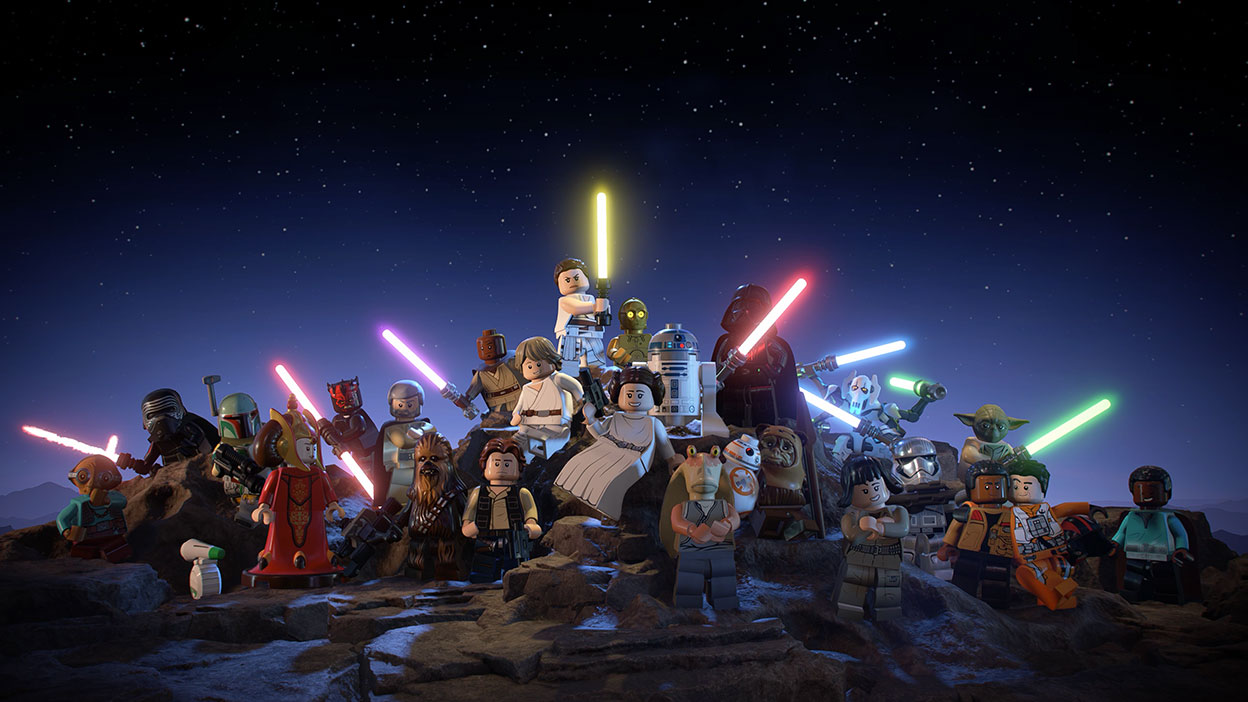 Explore the trilogies in any order
Players will relive the epic story of all nine films in the Skywalker Saga, and it all starts with picking the trilogy of their choice to begin the journey.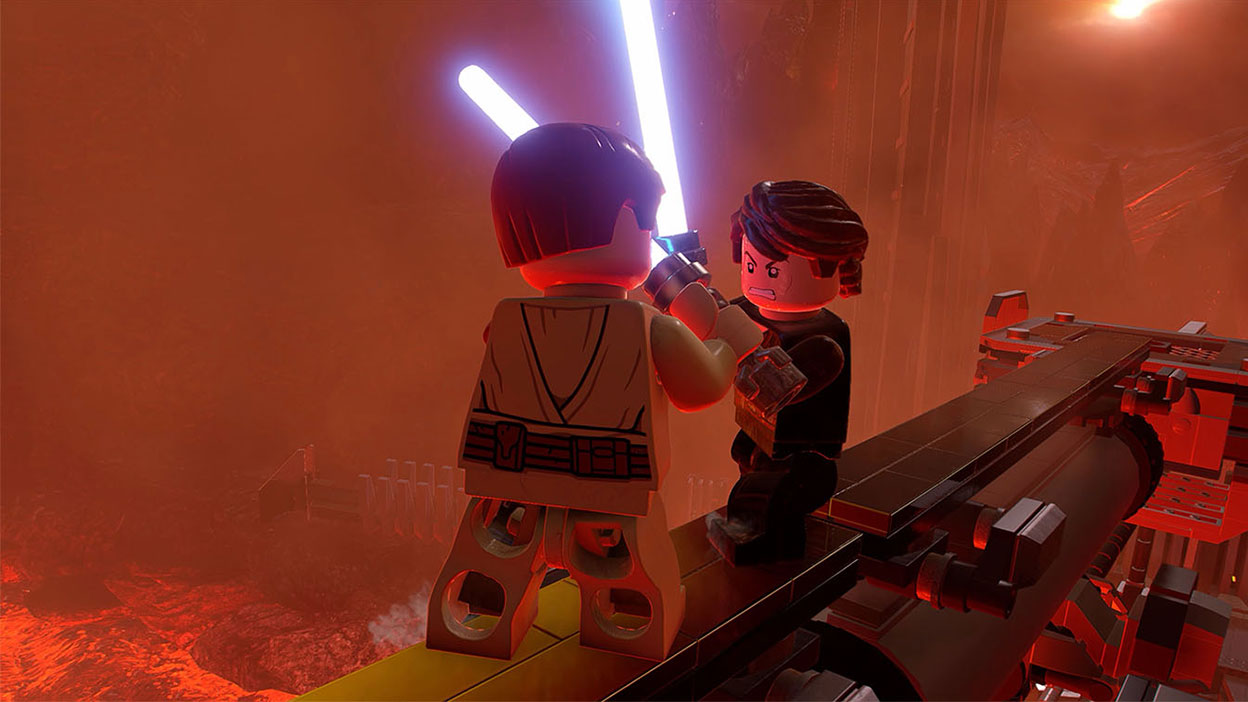 Play as iconic heroes and villains
There are more than 300 playable characters. Players can choose from heroes like Luke Skywalker, Qui-Gon Jinn, Chewbacca, Leia Organa, and Poe Dameron or turn to the dark side as Darth Vader, Kylo Ren, Darth Maul, Emperor Palpatine, and more.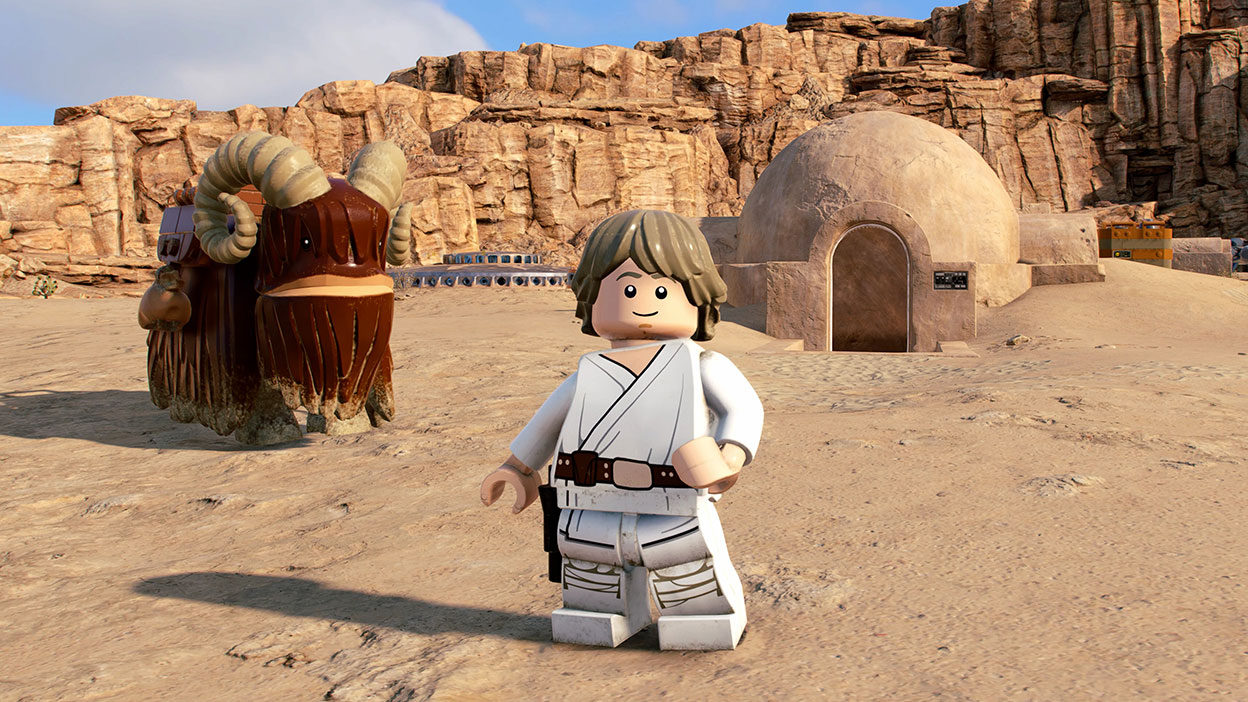 Discover legendary locales
Players can visit well known locales from their favorite Star Wars films. They can unlock and have the freedom to seamlessly travel to 23 planets as they play through the saga or explore and discover exciting quests.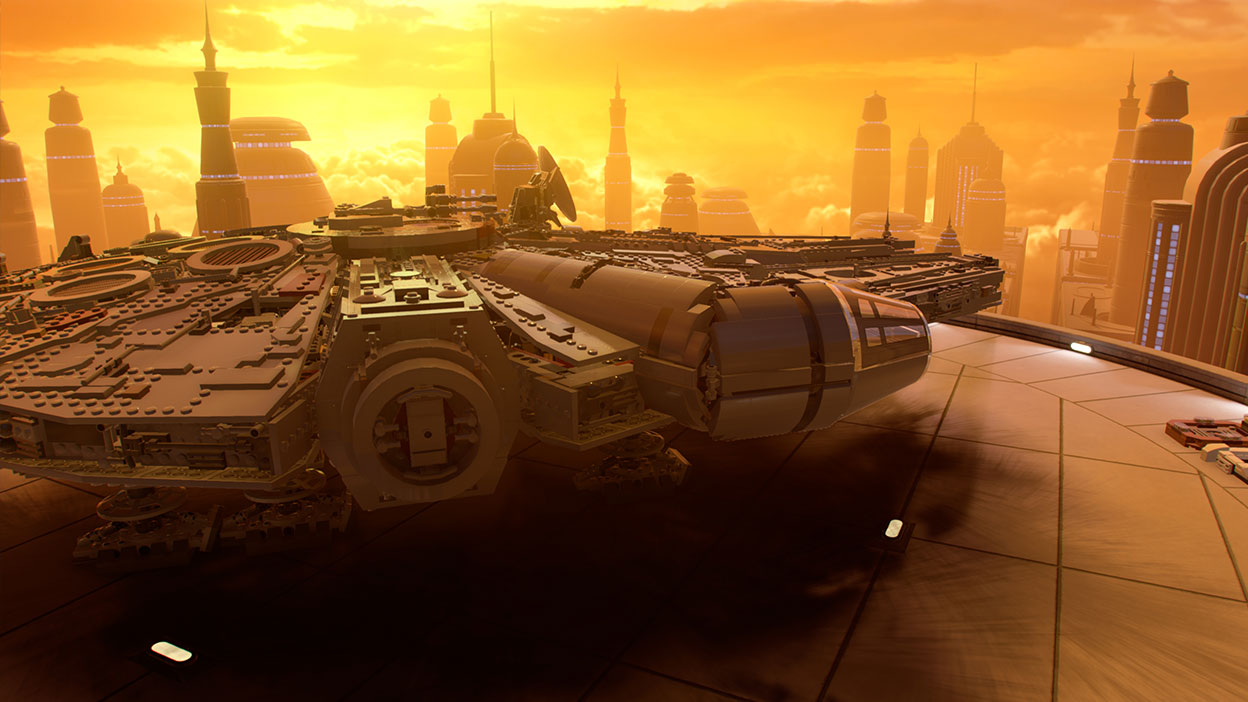 Command powerful vehicles
There are more than 100 vehicles from across the galaxy to command. Players can jump to lightspeed in the Millennium Falcon to outrun Imperial starships, battle First Order TIE fighters in Resistance X-wings, or podrace on Tatooine.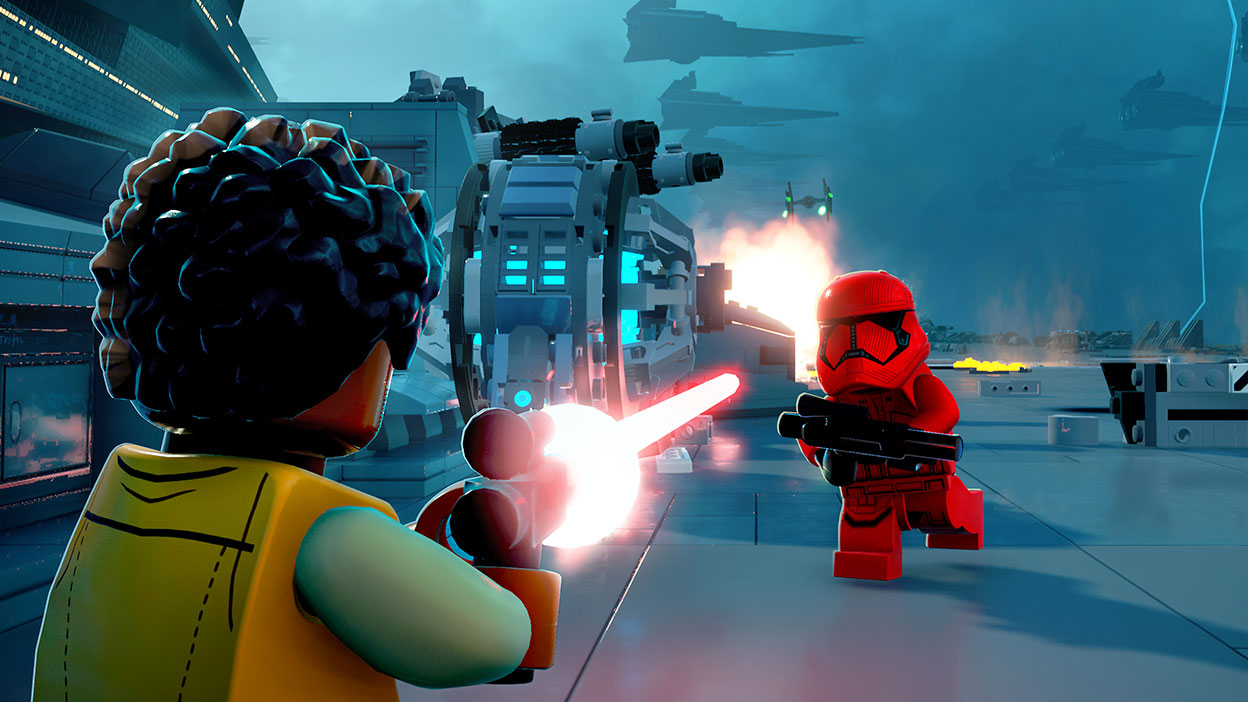 Immersive player experiences
Players can experience battles like never before in a LEGO game using new blaster controls and mechanics, or stringing different attacks to form combo chains.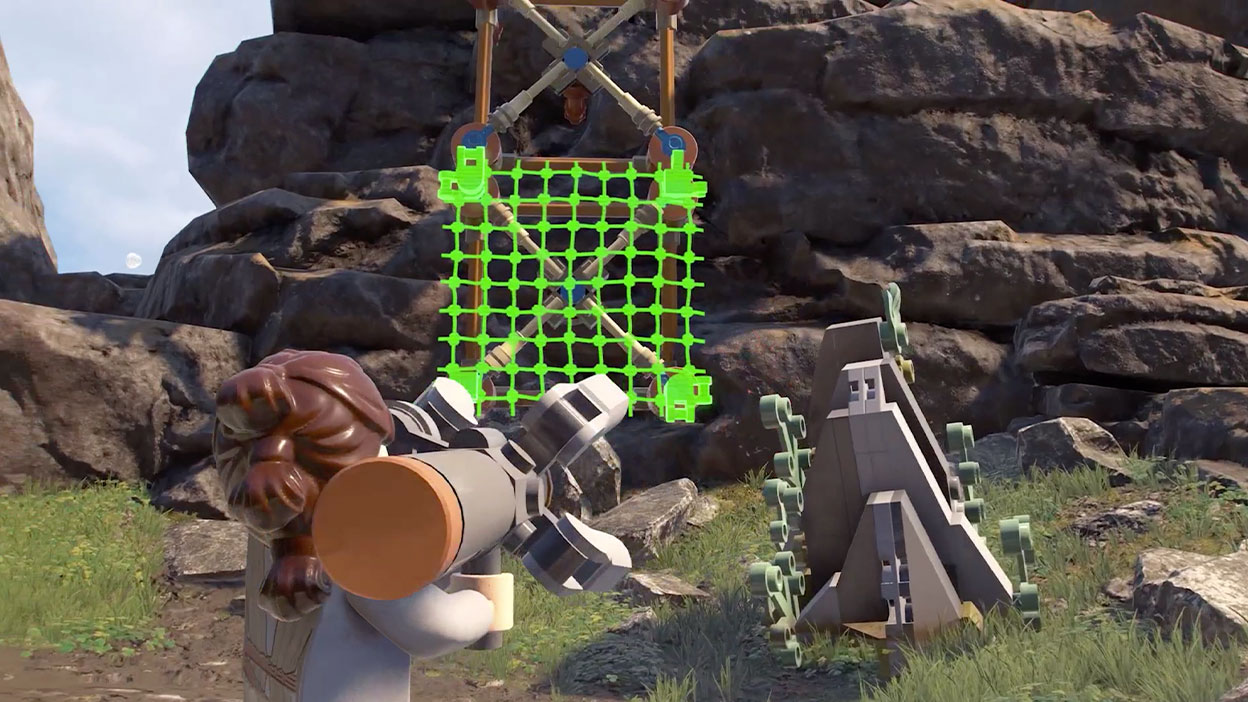 Upgradable character abilities
Exploration rewards players as they uncover Kyber Bricks which unlock upgraded abilities across a range of character classes, including Jedi, Hero, Dark Side, Villain, Scavenger, Scoundrel, Bounty Hunter, Astromech Droid, and Protocol Droid.
Game details
The galaxy is yours with LEGO Star Wars: The Skywalker Saga! Play through all nine Star Wars saga films in a brand-new LEGO video game unlike any other! Fly through the galaxy to discover the saga's most legendary locations, and switch between stories at will. From podracing on Tatooine in Star Wars: The Phantom Menace to the epic showdowns of Star Wars: The Rise of Skywalker.
Want to play as a Jedi? A Sith? Rebel, bounty hunter, or droid? LEGO Star Wars: The Skywalker Saga features hundreds of playable characters from throughout the galaxy. Whether on land or in space, a variety of vehicles are yours to command. Jump to light speed in the Millennium Falcon, fly the T-47 Airspeeder and battle TIE fighters in Resistance X-wings... it's the ultimate LEGO Star Wars experience.
Additional information
Publisher
Warner Bros. Interactive Entertainment
Developer
TT Games
Traveller's Tales
Platforms
Xbox Series X|S
Xbox One
Release date
April 5, 2022
LEGO® Star Wars™: The Skywalker Saga Deluxe Edition
Get the LEGO Star Wars: The Skywalker Saga Digital Deluxe Edition and enjoy more of the galaxy far, far away. In addition to the base game, the Deluxe Edition includes seven DLC packs in a Character Collection bundle:
The Mandalorian Season 1
The Mandalorian Season 2
Rogue One: A Star Wars Story
Classic Characters
Solo: A Star Wars Story
Star Wars: The Bad Batch
Trooper Pack

SIMPLY NEXT GEN

Experience next gen with LEGO® Star Wars™: the Skywalker Saga with Xbox Series S.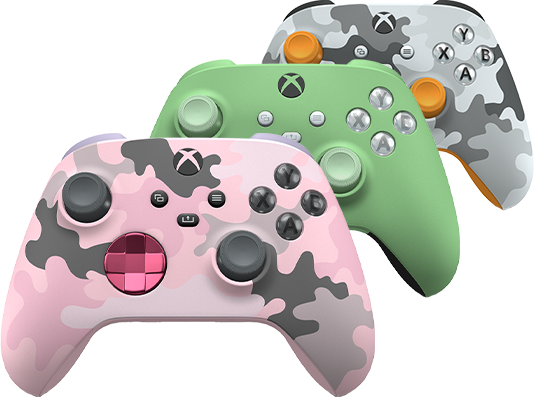 Xbox Design Lab
Save [[PLACEHOLDER1]]
days
hours
Jump to purchase section
minutes
day
hour
minute
[[PLACEHOLDER2]] remaining
[[PLACEHOLDER]] with Xbox Live Gold
[[PLACEHOLDER]] with Xbox Game Pass
[[PLACEHOLDER]] with EA Access
User rating
BUY NOW
PRE-ORDER NOW
DOWNLOAD NOW
box shot
Buy now, [[PLACEHOLDER]] at the Microsoft Store
Pre-order now, [[PLACEHOLDER]] at the Microsoft Store
Download now, [[PLACEHOLDER]] at the Microsoft Store
[[PLACEHOLDER]]
[[PLACEHOLDER]], learn more about ratings
jump to purchase section