Optimised for Xbox Series X|S
Games built using the Xbox Series X|S development kit are designed to take advantage of the unique capabilities of the Xbox Series X|S. They will showcase unparalleled load-times, visuals, responsiveness and framerates up to 120FPS.

Discover your next favourite game
Play hundreds of high-quality games with friends, plus enjoy Xbox Live Gold and an EA Play membership, all for one low monthly price.
Game features
Never fight the same battle twice
The Anacrusis's AI Driver spawns all enemies, directs each boss, and places every weapon and gadget to challenge and thrill every player, regardless of skill level. The Driver builds perfect game moments that you'll want to share with your friends.
Fight aliens using fantastical weapons
Battle the alien menace using an arsenal of classic sci-fi weapons. Buy yourself some time with a stasis grenade, toss a shield grenade to provide instant cover while you pop off a heal, and bring your friends back to life using the Respawner.
Earn new perks, change the way you play
Matter compilers spread throughout the game give you access to dozens of perks that will change the way you play. Stack your upgrades to power up your favourite gun or spread them around for all-around utility!
Survive the alien infestation!
In the far future, mighty corporations have carried humanity to the galaxy's edge. After expanding across thousands of systems devoid of intelligent life, humanity has grown complacent - until disaster strikes! Work together to survive the alien hordes!
Survival is just the beginning
Season 1 of The Anacrusis tells the story of four unlikely survivors - Nessa, Guion, Liu, and Lance - who are unwilling combatants in the battle to defend humanity from the alien menace.
Additional information
Genre
First-Person Shooter
Platforms
Xbox Series X|S
Xbox One
Windows 10/11
Release date
13 January 2022
Standard Edition
Included with Game Pass
Play The Anacrusis and hundreds of high-quality games for one low monthly price with Game Pass.
Buy The Anacrusis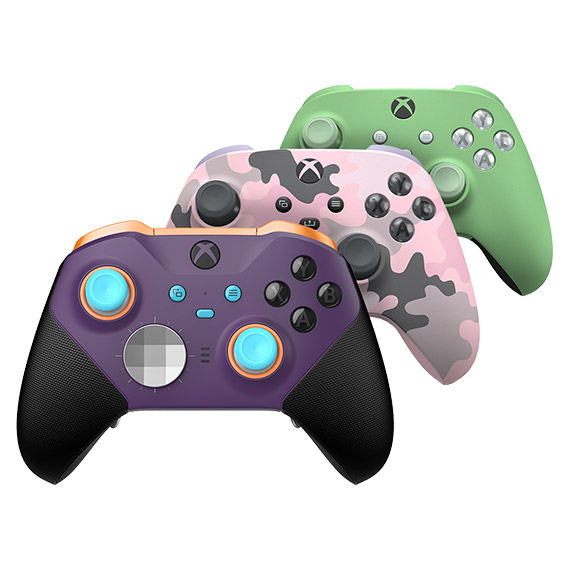 Xbox Design Lab
Save [[PLACEHOLDER1]]
days
hours
Jump to purchase section
minutes
day
hour
minute
[[PLACEHOLDER2]] remaining
[[PLACEHOLDER]] with Xbox Live Gold
[[PLACEHOLDER]] with Xbox Game Pass
[[PLACEHOLDER]] with EA Access
User rating
BUY NOW
PRE-ORDER NOW
DOWNLOAD NOW
box shot
Buy now, [[PLACEHOLDER]] at the Microsoft Store
Pre-order now, [[PLACEHOLDER]] at the Microsoft Store
Download now, [[PLACEHOLDER]] at the Microsoft Store
[[PLACEHOLDER]]
[[PLACEHOLDER]], learn more about ratings
jump to purchase section