What's new with Bless Unleashed
New Bless Pass Season – Wild Frontier
The next Bless Pass season, Wild Frontier, is here. Complete missions to earn rewards just for playing, or enhance your Bless Pass for exclusive rewards like the Sunforged Pegasus mount or Skin of the Bonehoarder costume!
GET IT NOW
Start the new content update
The next Bless Content Update is finally here! The next Abyssal Dungeon will challenge you to earn new loot. Unlock Ancient Weapons which have special requirements to unlock their true power. The new content will introduce Episode Quests, exciting challenges, and more rewards for players to enjoy! Start your quest today!
GET IT NOW
New story, new zone
The Spear of Salvation introduces a new chapter to the continuing story of Bless Unleashed! Players will step foot into a new zone, Ivory Dunes, home of the Desert Elves! Players uncover yet another plot by the evil, world-domination-bent organisation, the Faceless, discover the secret of the Spear of Salvation, and hopefully, save Lumios from another dangerous gambit for control of the world.
New update – Saurin Deception
Uncover the truth behind a devious plot in Bless Unleashed's latest content update: Saurin Deception. Dive even deeper into the story with 150 new quests, plus brand new unique class skills, updates to Guilds and a brand new PvP Honor System.
Game features
Active action combat
Survive mythical beasts and other players with a rewarding combat system that features skilful combo mechanics with action-oriented evasion and a progression system created for online play and an integrated PVP mode.
Classic fantasy with a twist
Choose between five classic fantasy classes, including the arcane wielding Mage or the bloodthirsty Berserker. Travel the world in search of the truth about the gods with other adventurers and experience a personal touch with divinity.
An immersive fantasy world
Dive into an open persistent world with a rich backstory and an intricate plot as players uncover divine secrets on their journey to defeat the return of an evil goddess.
A console MMORPG experience
Built from the ground up to be a comprehensive and robustly supported live service, every aspect from story to combat and skill progression has been carefully crafted with the console experience in mind.
Game details
Bless Unleashed is the first free-to-play MMORPG from BANDAI NAMCO Entertainment America Inc., coming to the Xbox One video game system. Built with the hardcore MMO gamer in mind, Bless Unleashed takes players on an epic multiplayer journey across a vibrant persistent world where gods exist, and mythical beasts are a constant threat.
Stunning, Expansive – Explore a richly detailed open world, build in Unreal Engine 4. Party up with friends to explore, discover and battle massive monsters.
Combat-driven Combat – Customise your own combos for an even more reward combat experience, where proper positioning can be the difference between success or death.
Truly Dangerous – Defend yourself from massive dragons, giants and other fantastical creatures even as danger from other players is always a threat.
Additional information
Publisher
BANDAI NAMCO Entertainment America, Inc.
Developer
Neowiz Round 8 Studio
Release date
12 March 2020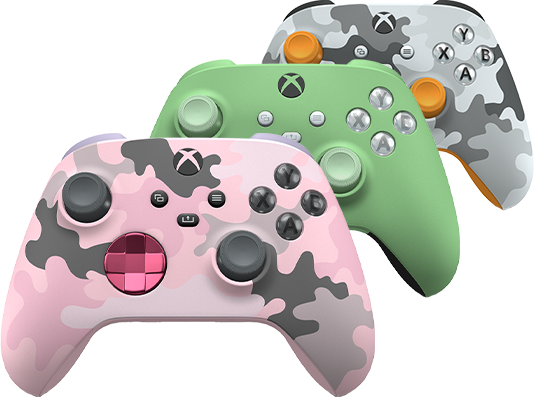 Xbox Design Lab
Save [[PLACEHOLDER1]]
days
hours
Jump to purchase section
minutes
day
hour
minute
[[PLACEHOLDER2]] remaining
[[PLACEHOLDER]] with Xbox Live Gold
[[PLACEHOLDER]] with Xbox Game Pass
[[PLACEHOLDER]] with EA Access
User rating
BUY NOW
PRE-ORDER NOW
DOWNLOAD NOW
box shot
Buy now, [[PLACEHOLDER]] at the Microsoft Store
Pre-order now, [[PLACEHOLDER]] at the Microsoft Store
Download now, [[PLACEHOLDER]] at the Microsoft Store
[[PLACEHOLDER]]
[[PLACEHOLDER]], learn more about ratings
jump to purchase section