What's new with Phantasy Star Online 2 New Genesis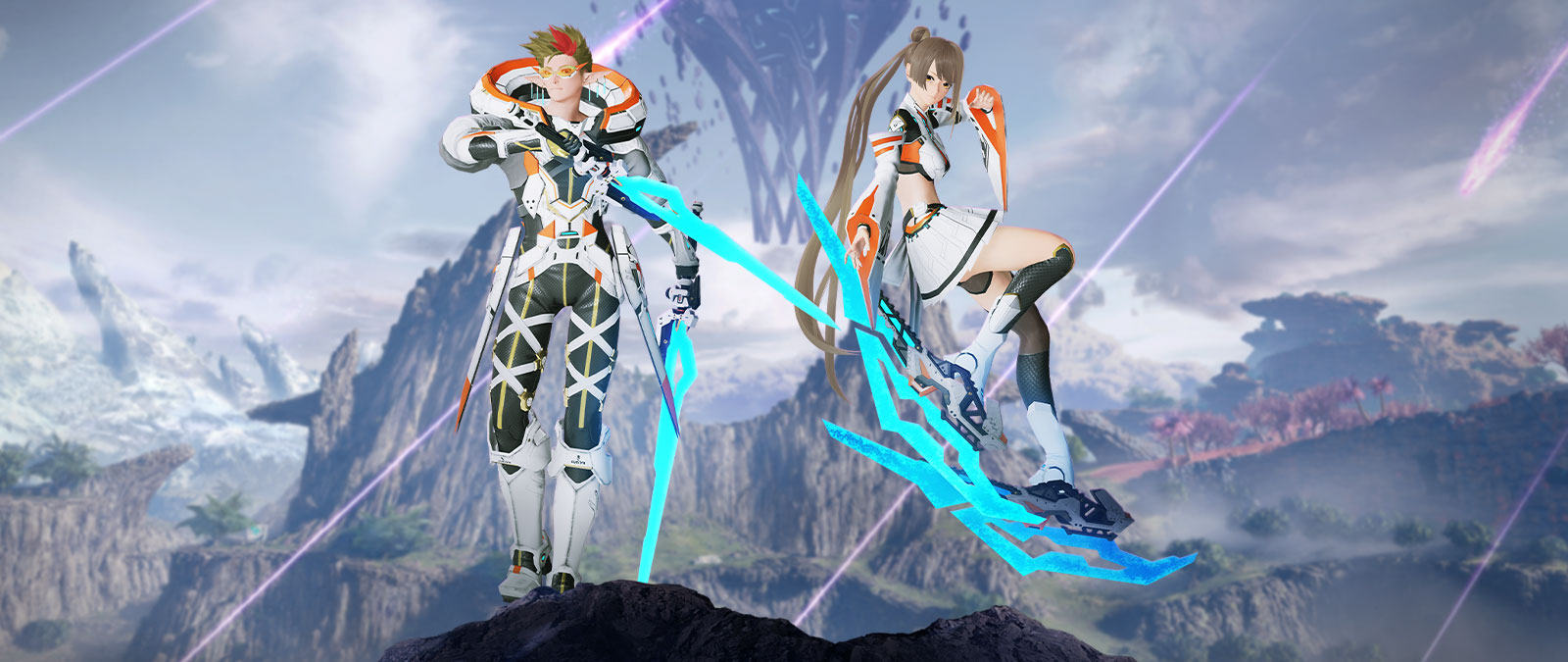 October update brings new Bouncer playable class and more
New content comes to Phantasy Star Online 2 New Genesis in the form of the new Bouncer playable class, Mission Pass reward system and challenging Battledia trigger quests. Check out everything there is to do in the October Game Update.
PLAY FREE NOW
Braver: New playable class now available
If stylish slashing and lightning-fast archery are your thing, then you're in for a treat with the introduction of the Braver class in Phantasy Star Online 2 New Genesis! This class can use the Katana and Photon Bow interchangeably, allowing you to adapt on the fly to changing battle conditions.
PLAY FREE NOW
Game features
Jump into a new world
Explore a new world featuring broad, expansive playfields filled with ferocious enemies waiting for you and your team. Traverse wide-open environments, speed across the battlefield using Photon Dash, and soar through the air using Photon Glide.
Graphics evolved
The new and improved graphics engine features a next gen graphical update. See lush environments, amazingly detailed player characters, and monstrous foes in razor-sharp resolution.
Enhanced character models
Create any character you can imagine in PSO2:NGS using the powerful creation engine. Adjust every imaginable characteristic to create your one-of-a-kind avatar. Find yourself; the possibilities are endless.
Game details
A new world, 1,000 years after the battle of Oracle...Heroes of ARKS defend Planet Halpha against the threat of the mysterious DOLLS. The members of ARKS are made up of skilled individuals from Halpha, but their ranks are bolstered by a new group known as the Meteorn. As mysterious as the DOLLS, many Meteorn decide to live with the people of Halpha, and fight with ARKS to protect their new home.
Additional information
Publisher
SEGA CORPORATION
Developer
SEGA CORPORATION
Platforms
Xbox Series X|S
Xbox One
Windows 10 PC
Save [[PLACEHOLDER1]]
days
hours
Jump to purchase section
minutes
day
hour
minute
[[PLACEHOLDER2]] remaining
[[PLACEHOLDER]] with Xbox Live Gold
[[PLACEHOLDER]] with Xbox Game Pass
[[PLACEHOLDER]] with EA Access
User rating
BUY NOW
PRE-ORDER NOW
DOWNLOAD NOW
box shot
Buy now, [[PLACEHOLDER]] at the Microsoft Store
Pre-order now, [[PLACEHOLDER]] at the Microsoft Store
Download now, [[PLACEHOLDER]] at the Microsoft Store
[[PLACEHOLDER]]
[[PLACEHOLDER]], learn more about ratings
jump to purchase section