Optimised for Xbox Series X|S
Games built using the Xbox Series X|S development kit are designed to take advantage of the unique capabilities of the Xbox Series X|S. They will showcase unparalleled load-times, visuals, responsiveness and framerates up to 120FPS.
What's new with OlliOlli World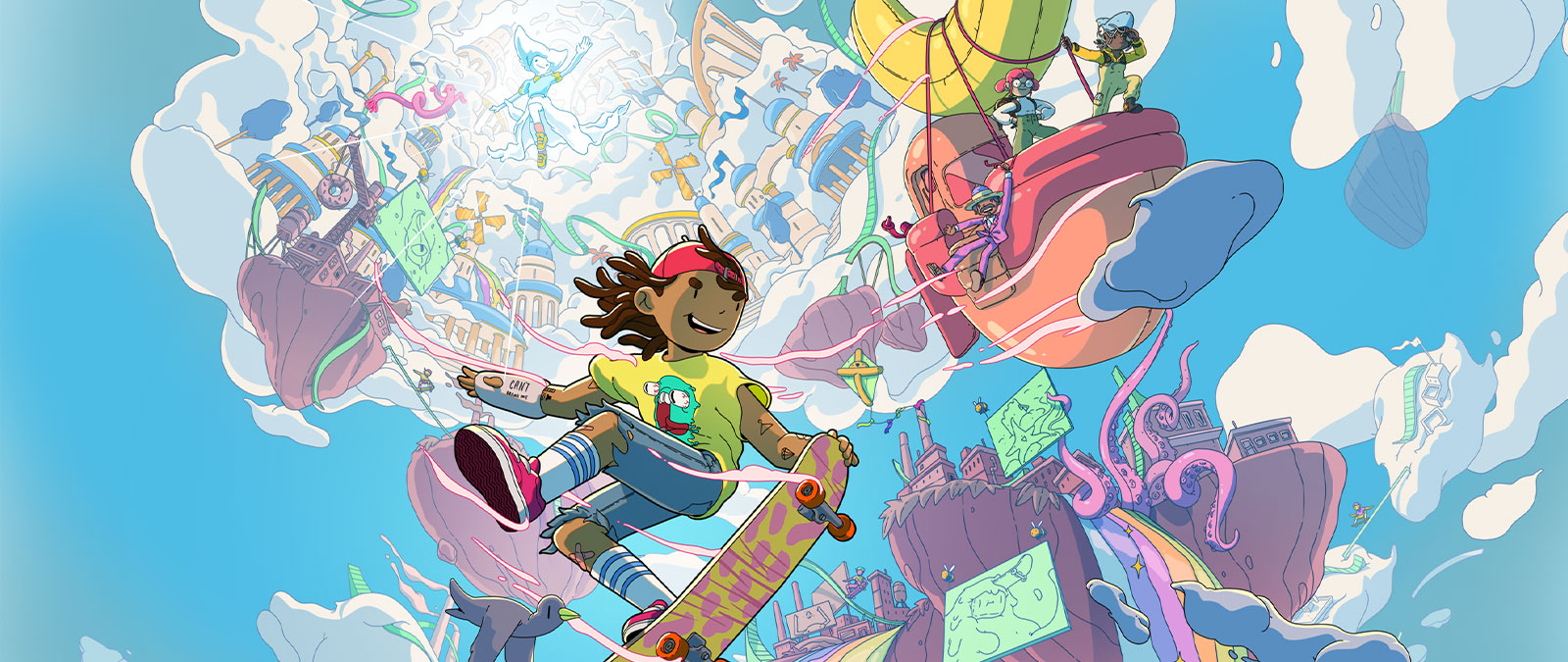 Discover Radlantis
Glide and grind as you soar to new heights in OlliOlli World: Finding the Flowzone available now!
GET IT NOW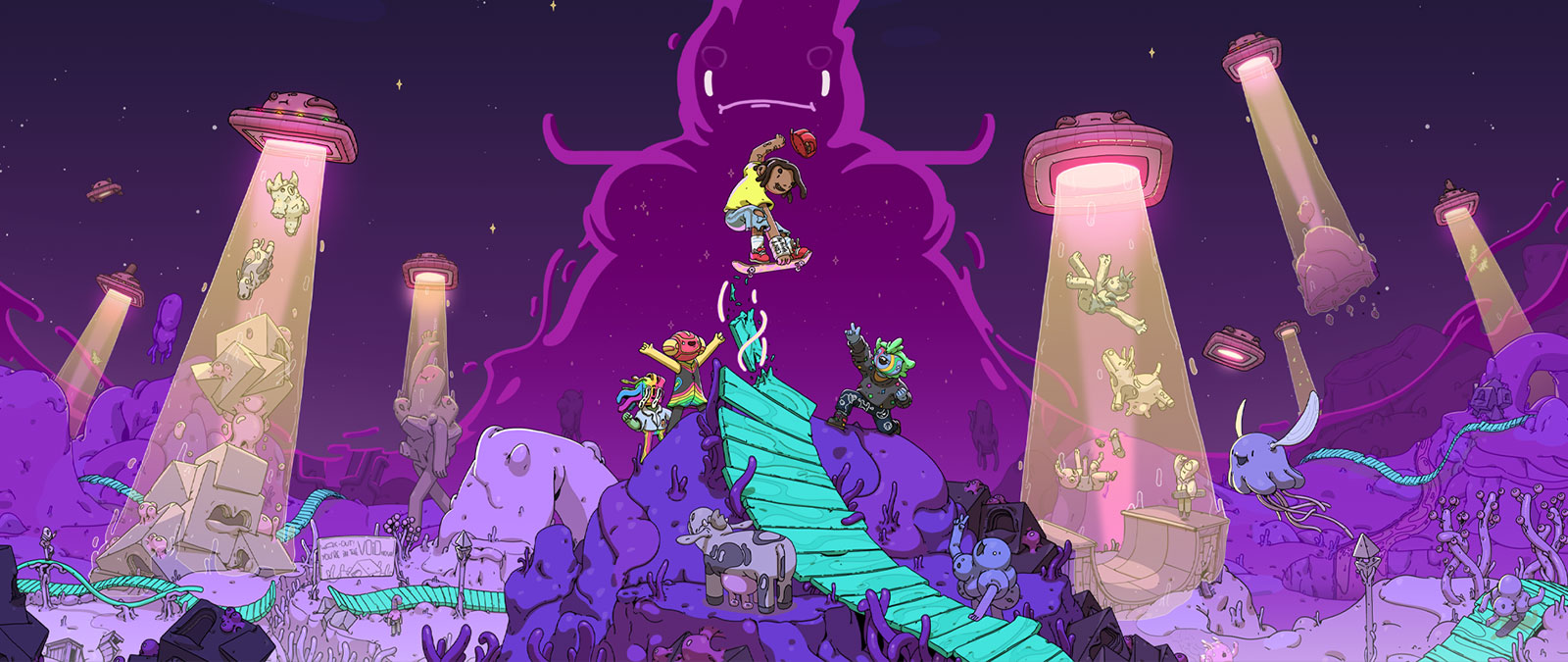 OlliOlli World's first expansion is out of this world!
Following the critically acclaimed OlliOlli World, welcome the Void Riders! Sair'Rah, Khehvyn, and Pftangxi, your new alien cohorts, have landed in Radlandia to acquire skate specimens for the mighty Nebulord. Face new challenges as you prepare to enter the alien biome, the V.O.I.D!
GET IT NOW
Game features
Welcome to Radlandia!
Take a trip across a skateboarding utopia filled with eccentric characters and vibrant locations. Discover new paths, fresh side quests, rad rewards and epic trick opportunities perfectly complemented by a hand-picked soundtrack.
Play at your level
Achieve mastery through millions of unique levels in sandbox mode or compete against rivals around the globe in leagues with a hugely deep combo system with over 100 moves to master and combine in your battle for the highest score.
Freedom of expression
Unlock special rewards that let you customise your character's looks, tricks and style. Want to skate in your flip flops… go for it. Want to wear a bumble bee onesie …ok then… no judgement. In OlliOlli World as long as you're on board anything goes!
Game details
OlliOlli World is a bold new skateboarding action-platformer that's bursting with personality. Flip and flow through the vivid and vibrant world of Radlandia, meeting colourful characters as you grind, trick and air your way to discover the mystical skate gods on your quest for Gnarvana.
Traverse a delightful and weird world as you take on missions, challenges, and make new friends along the way. Customise your character's looks, tricks and style while you experience explorable levels with multiple paths that provide an array of opportunities for player expression. Challenge the world in leagues or dare a friend to beat your best tricks on one of millions of shareable levels. Experience the accessibility, depth and player freedom as you dive into the signature flow state gameplay of OlliOlli World.
OlliOlli World marks the third entry in the critically-acclaimed OlliOlli series from Roll7, the BAFTA and multi-award-winning independent studio.
Additional information
Publisher
Private Division
Platforms
Xbox Series X|S
Xbox One
Release date
8 February 2022
Save [[PLACEHOLDER1]]
days
hours
Jump to purchase section
minutes
day
hour
minute
[[PLACEHOLDER2]] remaining
[[PLACEHOLDER]] with Xbox Live Gold
[[PLACEHOLDER]] with Xbox Game Pass
[[PLACEHOLDER]] with EA Access
User rating
BUY NOW
PRE-ORDER NOW
DOWNLOAD NOW
box shot
Buy now, [[PLACEHOLDER]] at the Microsoft Store
Pre-order now, [[PLACEHOLDER]] at the Microsoft Store
Download now, [[PLACEHOLDER]] at the Microsoft Store
[[PLACEHOLDER]]
[[PLACEHOLDER]], learn more about ratings
jump to purchase section