Discover your next favourite game
Play hundreds of high-quality games with friends, plus enjoy Xbox Live Gold and an EA Play membership, all for one low monthly price.
What's new with The Elder Scrolls Online
Game features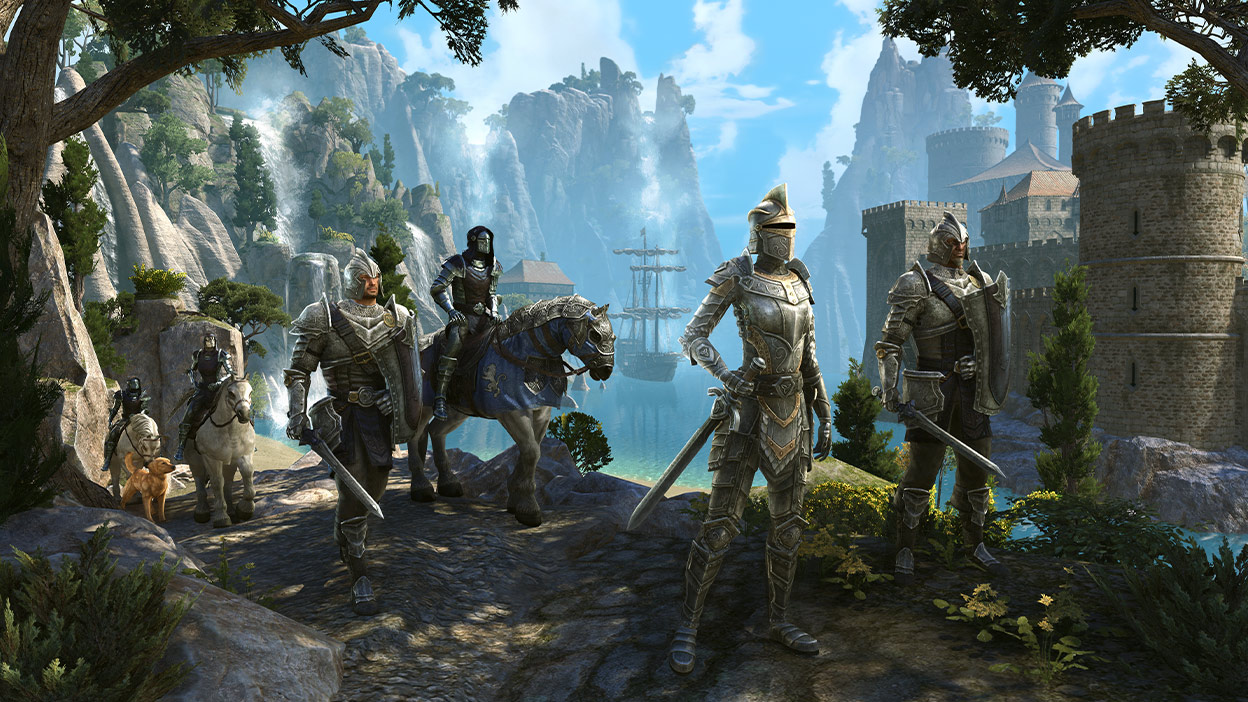 Idyllic island paradise
Discover a Breton land never-before-seen in The Elder Scrolls. Traverse stunning cliffs, majestic castles and tournament fields as you encounter a gallant knightly culture.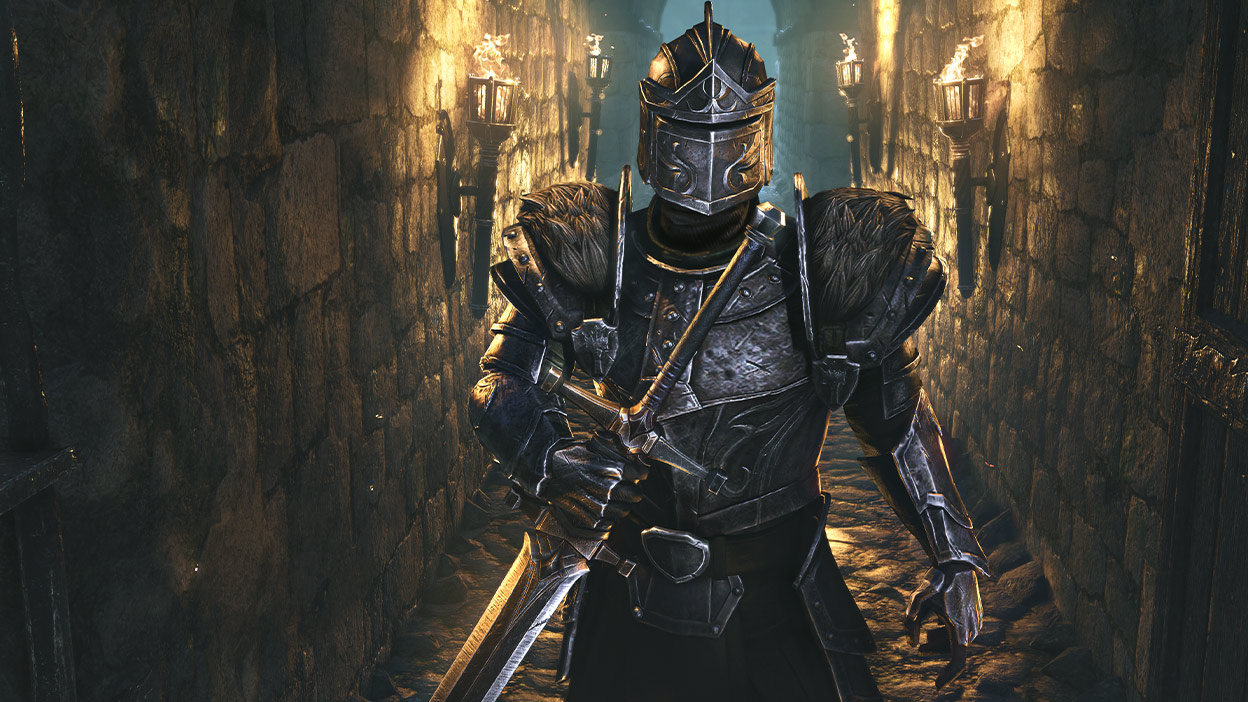 A shadow conspiracy
The Ascendant Lord and his secret knightly order threaten to disrupt peace talks for the ongoing Three Banners War - condemning Tamriel to endless conflict.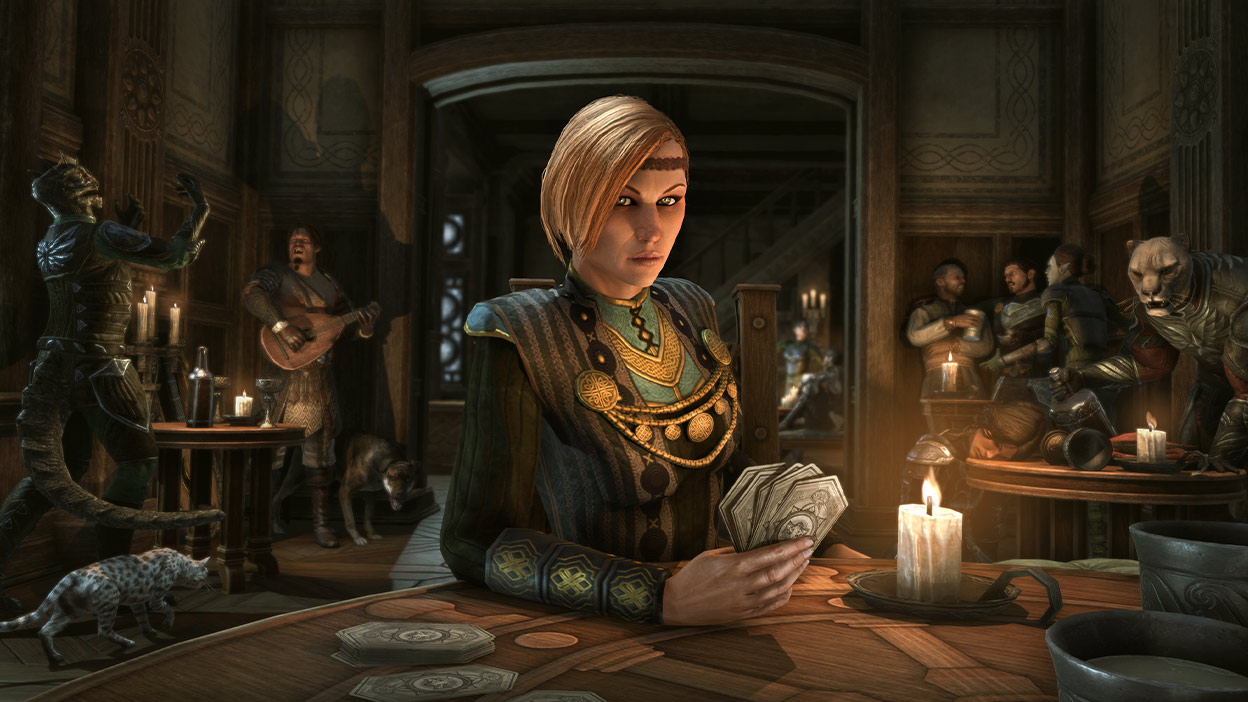 New card game
Bring your best decks to a match of the new strategy card game, Tales of Tribute. Compete with friends or test your mettle against NPCs in this game invented on High Isle.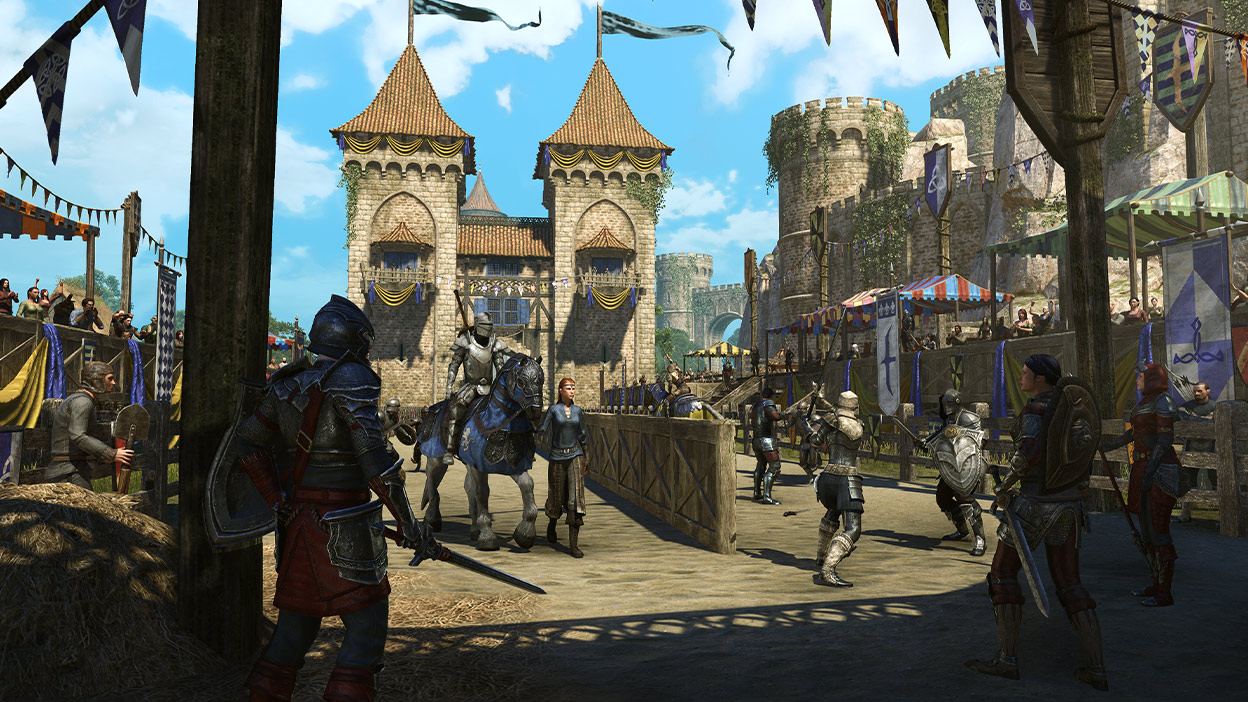 Legacy of the Bretons
Part of the year-long adventure! Uncover an epic storyline told across three DLCs and the High Isle Chapter. A tale of chivalric honour and political upheaval awaits.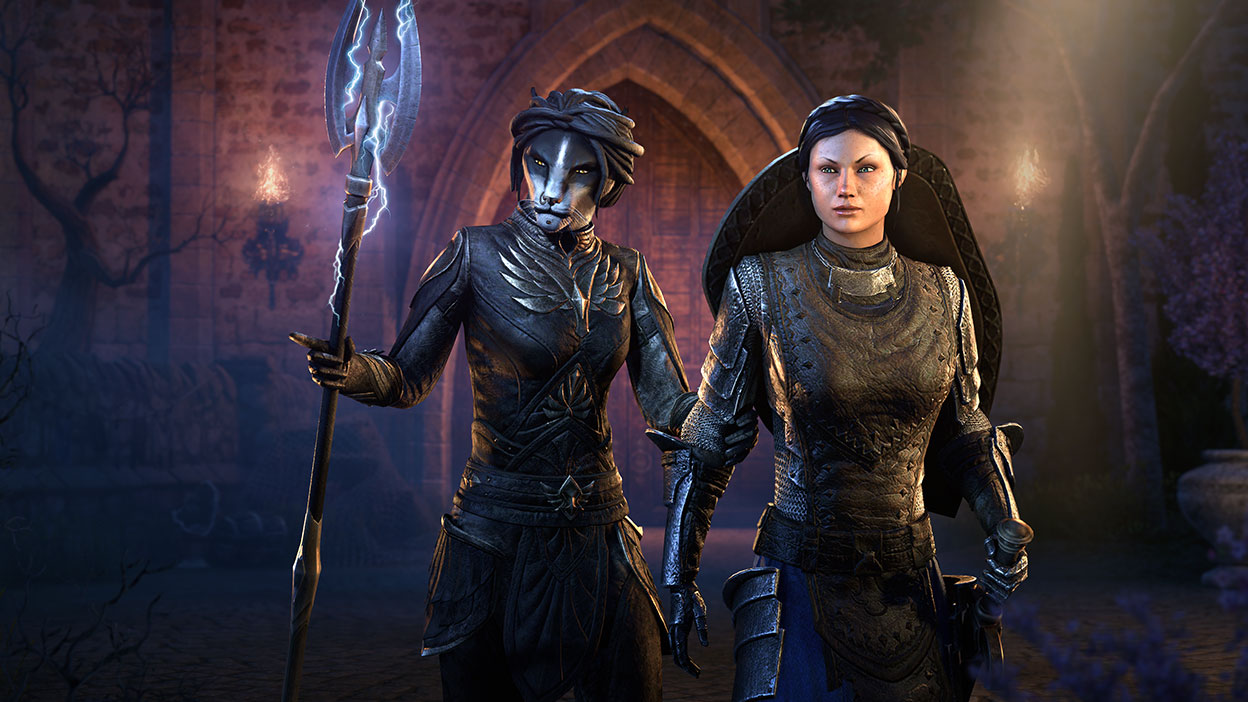 New Companions and more
Explore High Isle with new adventuring buddies. Group up with friends to tackle exciting new world events, a brand-new 12-player trial and more.
Game details
A brand-new Elder Scrolls Online Chapter for new and current heroes! The Elder Scrolls Online: High Isle continues to build on ESO's Chapter structure. Chapters deliver massive amounts of new content and features that are equally accessible and fun for both existing and new ESO players.
New players can jump into ESO and should look no further than The Elder Scrolls Online Collection: High Isle - the ultimate Elder Scrolls experience. It includes immediate access to the base game and all previous Chapters, plus the new High Isle Chapter at launch.
Ultimate freedom—Create your ultimate RPG character, play solo or adventure with friends, and determine your fate in an ever-expanding world. With no level restrictions, go anywhere at any time in a truly open world.
Choose your adventure—Begin your adventure where you like: emerge from Coldharbour in the Base Game, battle Dragons in the Elsweyr Chapter, or get ready to face the Prince of Destruction, Mehrunes Dagon, in Blackwood. All content is accessible for new players, and you can switch adventures whenever you like.
Includes latest chapter: High Isle—Set out on a brand-new Elder Scrolls journey and uncover an epic story told across three DLCs and the High Isle Chapter in the Legacy of the Bretons adventure.
Console Enhanced—Play natively on Xbox Series X|S to greatly improve the game's visual fidelity and performance. All new ESO players can access Console Enhanced immediately upon purchasing, and for existing customers, it is available as a free upgrade.
4K: 4K Ultra HD not available on the Xbox One or Xbox One S consoles.
HDR: HDR functionality available with supported games and TVs.
Xbox One X Enhanced: Enhanced features for Xbox One X subject to release of a content update. Games information at xbox.com/enhanced.
Additional information
Publisher
Bethesda Softworks
Developer
ZeniMax Online Studios
Genre
Massively Multiplayer Online Role-Playing
Platforms
Xbox Series X|S
Xbox One
Ultimate Edition
Included with the Xbox Game Pass
Play The Elder Scrolls Online and over 100 more high-quality games for one low monthly price with Xbox Game Pass.
ESO Plus
ESO Plus™ is our premium membership service. Members receive increased experience, faster crafting progression and bonus gold along with access to all available DLC Game Packs, exclusive items and deals and a monthly allotment of 1650 Crowns. ESO Plus is the best way to see everything ESO has to offer!
The Elder Scrolls Online add-ons
Xbox Wireless Headset
Save [[PLACEHOLDER1]]
days
hours
Jump to purchase section
minutes
day
hour
minute
[[PLACEHOLDER2]] remaining
[[PLACEHOLDER]] with Xbox Live Gold
[[PLACEHOLDER]] with Xbox Game Pass
[[PLACEHOLDER]] with EA Access
User rating
BUY NOW
PRE-ORDER NOW
DOWNLOAD NOW
box shot
Buy now, [[PLACEHOLDER]] at the Microsoft Store
Pre-order now, [[PLACEHOLDER]] at the Microsoft Store
Download now, [[PLACEHOLDER]] at the Microsoft Store
[[PLACEHOLDER]]
[[PLACEHOLDER]], learn more about ratings
jump to purchase section