Optimised for Xbox Series X|S
Games built using the Xbox Series X|S development kit are designed to take advantage of the unique capabilities of the Xbox Series X|S. They will showcase unparalleled load-times, visuals, responsiveness and framerates up to 120FPS.
What's new with Destiny 2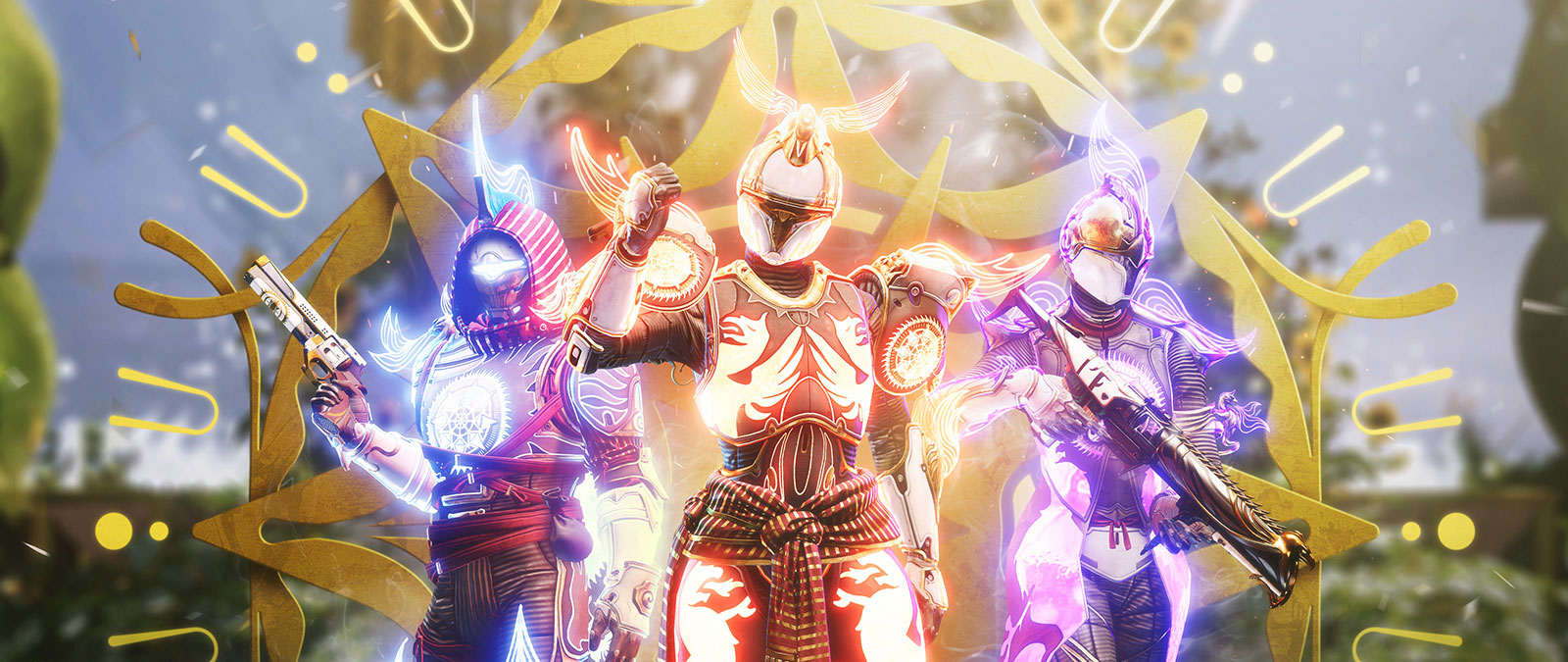 Join the Solstice Summer Party in Destiny 2022
Destiny 2's free Solstice celebration returns in 2022 with revamped sets of glowing armour, a collection of summer-themed rewards, Event Challenges and the new Bonfire Bash activity.
PLAY NOW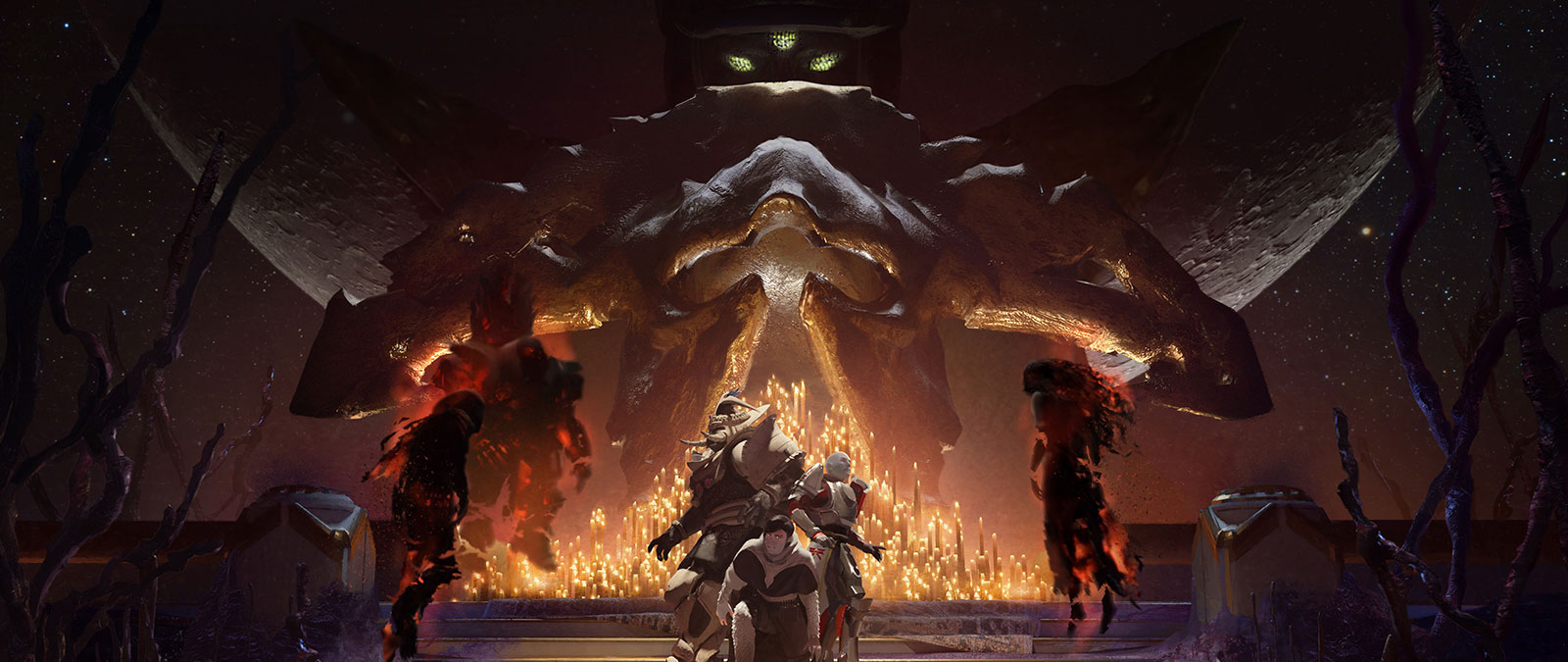 Season of the Haunted
The once-opulent Leviathan returns. Explore its labyrinthine Underbelly in new missions and brave hordes of enemies and challenging Nightmare bosses in a new scalable activity. Draw your scythe and reap a host of rewards that include a new Exotic and weapons last seen within the emperor's coveted collection. Harness the fury of the latest subclass empowered by the Aspects and Fragments system: Solar 3.0.
GET IT NOW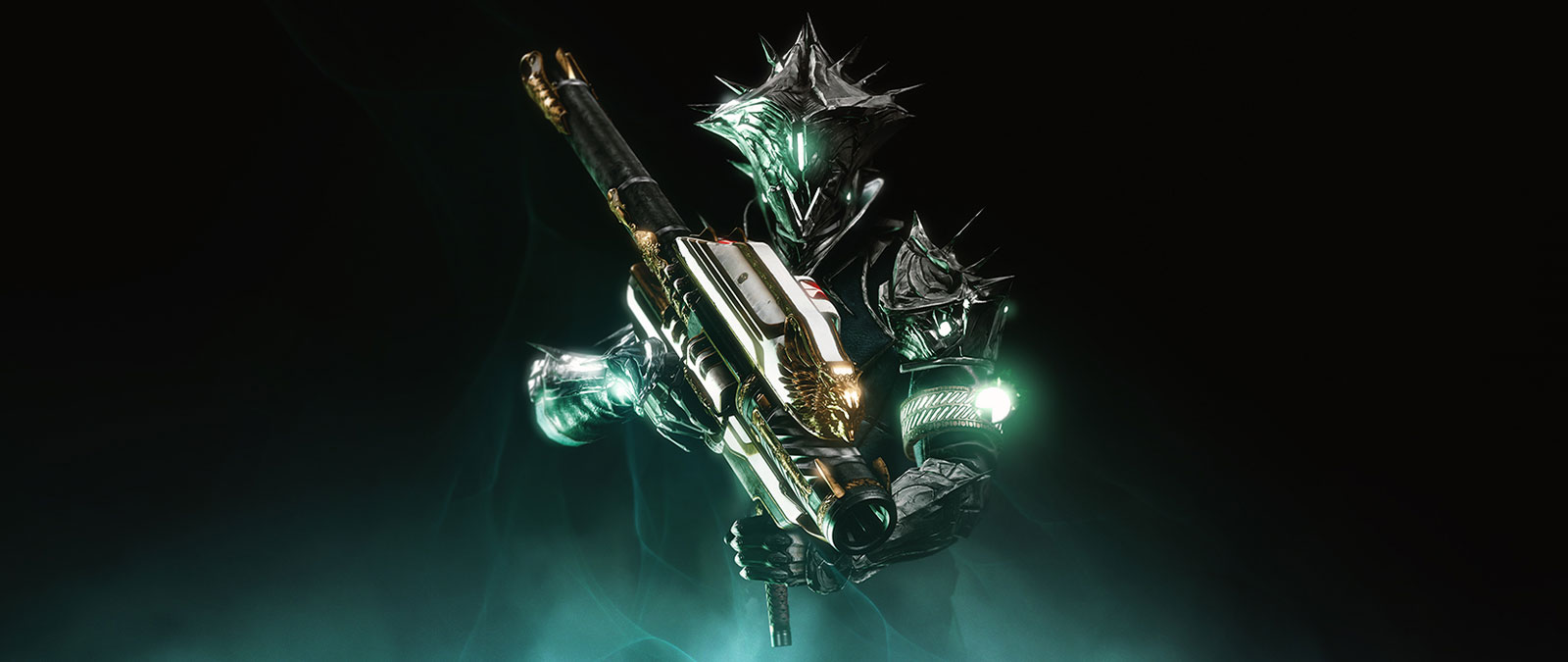 Bungie 30th Anniversary
Brave a new three-player Dungeon is inspired by famed Cosmodrome loot caves of yore. Earn the new Thorn armour set, celebrate the return of Gjallarhorn, and watch your step as you hunt for new gear, cosmetics, and more. Also unlock the Marathon-inspired ornament set as well as the 30th Anniversary streetwear-inspired ornament set.
BUY NOW
Game features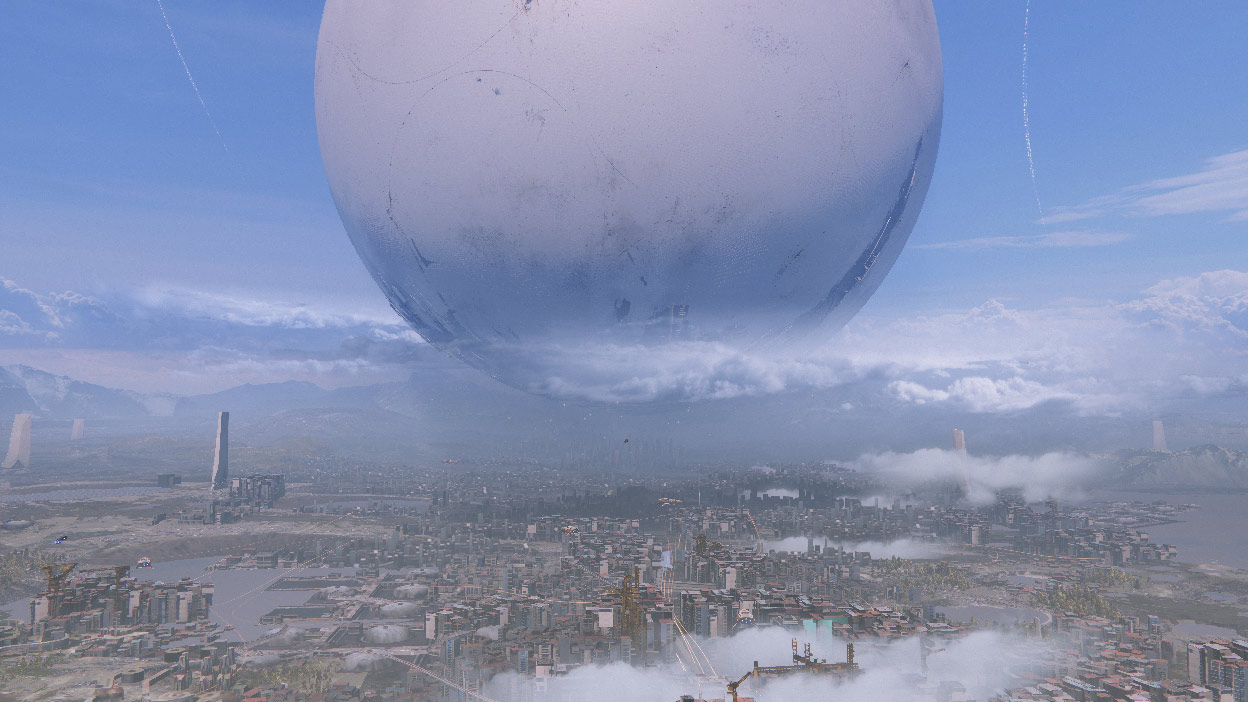 Definitive Action MMO
Join millions of players, create your Guardian, and start collecting unique weapons and armour to customise your look and playstyle. Embark on challenging co-op missions and a variety of competitive PvP modes. Experience Destiny 2's evolving story with friends or explore the stars as a fireteam of one.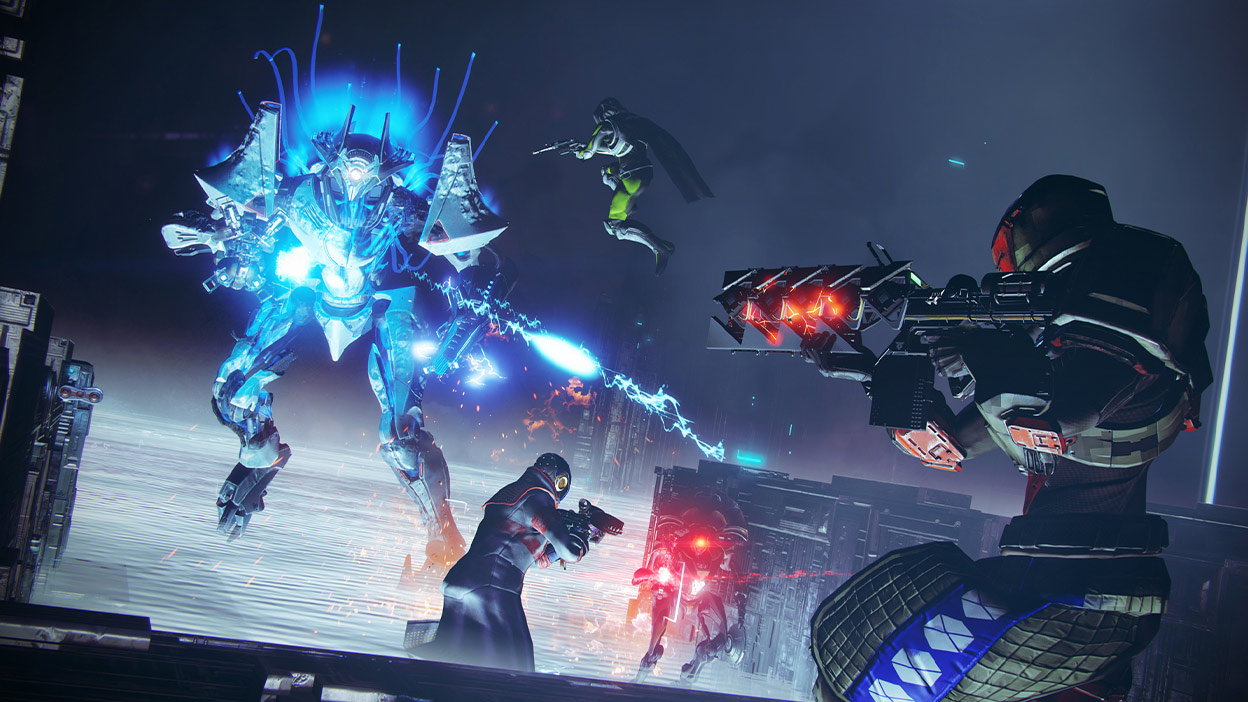 Three Unique Classes
Choose from the armoured Titan, mystic Warlock, or swift Hunter. Disciplined and proud, Titans are capable of both aggressive assaults and stalwart defences. Warlocks weaponise the mysteries of the universe to sustain themselves and destroy their foes. Agile and daring, Hunters are quick on their feet and quicker on the draw.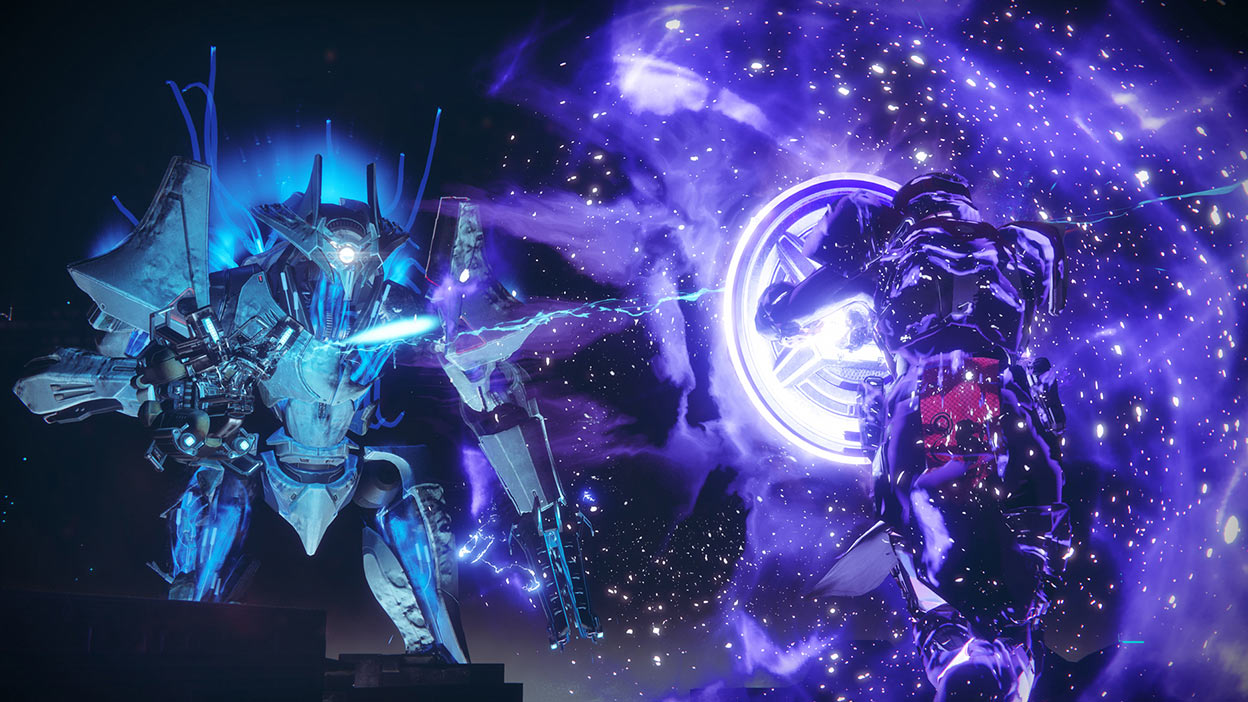 Super Abilities
In combat, Guardians can channel their power to turn the tide of battle. Choose between a variety of subclasses, each with its own unique set of abilities, and unleash devastating Supers to protect your allies or demolish your enemies.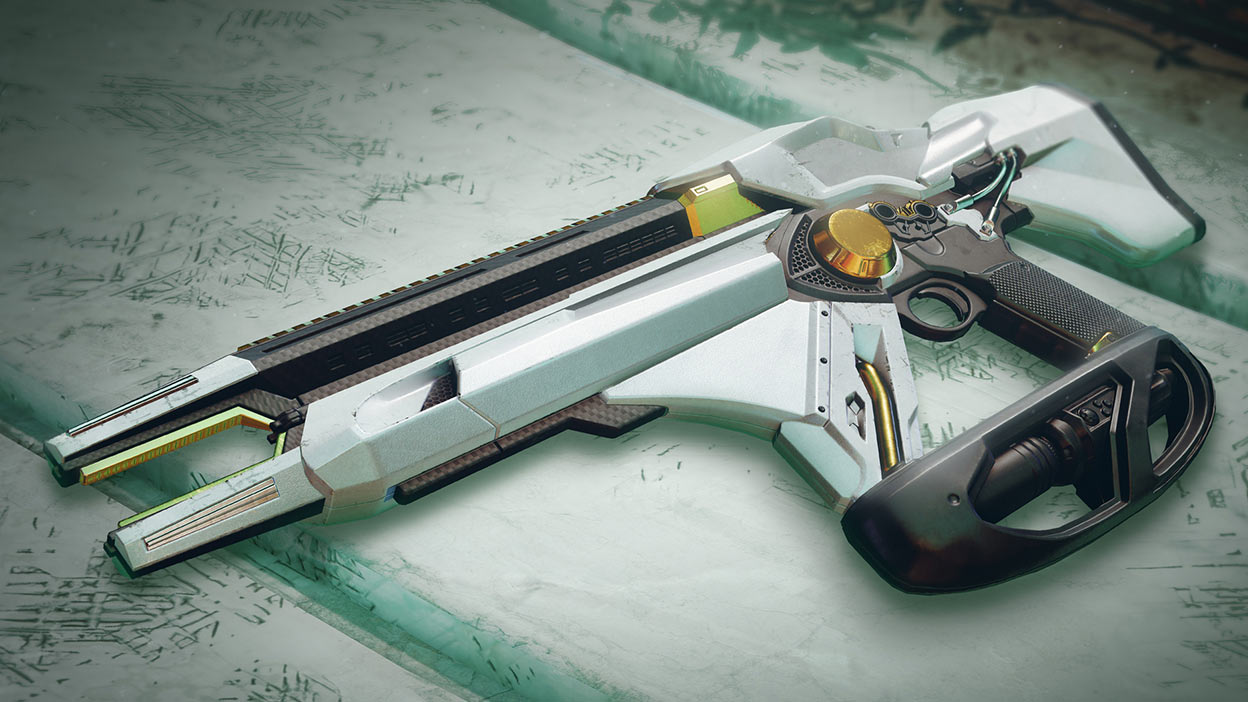 Weapons & Gear
Thousands of weapons, millions of options. You decide which stats are important and which skills you love to use. Discover new gear combinations and define your own personal style. The hunt for the perfect arsenal starts now.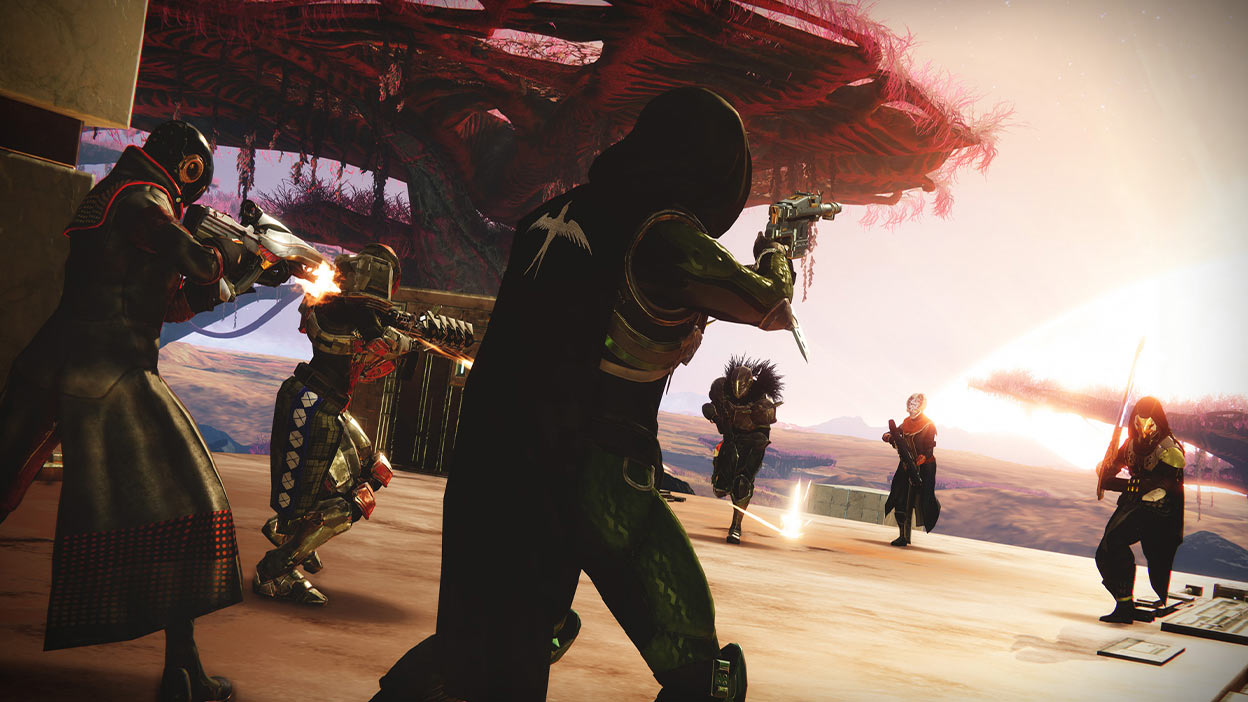 PvE, PvP & Cross Play
Play alone or with friends. The power of Cross Play enables you to play with Guardians across multiple platforms. Dive into the open world, a quick strike, or hours of raid progression. Face off against other players in blistering free-for-all skirmishes, team arenas and PvE/PvP hybrid competitions.
Game details
Sister of Shapes, Sword-Breaker, Savathûn. The Witch Queen awaits those who are driven to understand her inexplicable control of the Light. Her soldiers march with new purpose – emboldened by a power they've never held. Come, Guardian. Enter her Throne World, experience the best campaign yet, and survive the truth.
New Destination
A twisted wonderland, Savathûn's Throne World plays host to a fragile balance of power. From the glistening palace to the darkness of the swamp, all that she hides can be found here.
Weapon Crafting
Master the new crafting system and create custom weaponry with unique combinations of mods, shaders and advanced stat pools. When fighting a god, leave nothing on the table.
The Glaive
A new weapon archetype begins its journey at the Relic. Once honed to perfection, master your Glaive to perform powerful melee combos, fire projectiles, and deploy a powerful energy shield.
4K: 4K Ultra HD not available on the Xbox One or Xbox One S consoles.
HDR: HDR functionality available with supported games and TVs.
Xbox One X Enhanced: Enhanced features for Xbox One X subject to release of a content update. Games information at xbox.com/enhanced.
Additional information
Genre
Action Adventure
First Person Shooter
Platforms
Xbox Series X|S
Xbox One
Windows 10/11
Release date
Destiny 2: The Witch Queen: 22 February 2022
Destiny 2: The Witch Queen Deluxe + Bungie 30th Anniversary Bundle
Buy to unlock the Throne World Exotic Ghost Shell, the Enigma Exotic emote and a new emblem.
The Deluxe Edition includes Seasons 16-19, two Year-5 Dungeons, an Exotic SMG, catalyst, ornament and an Exotic Sparrow.
The 30th Anniversary Pack includes a new Dungeon, Gjallarhorn Exotic Rocket Launcher, new weapons, armour, and much more.
Destiny 2: The Witch Queen Deluxe Edition
Buy to unlock the Throne World Exotic Ghost Shell, the Enigma Exotic emote and a new emblem.
The Deluxe Edition includes Seasons 16-19, two Year-5 Dungeons, an Exotic SMG, catalyst, ornament and an Exotic Sparrow.
Destiny 2: The Witch Queen
Buy to unlock the Throne World Exotic Ghost Shell, the Enigma Exotic emote and a new emblem.
Destiny 2: Beyond Light
Receive instant access to the new Exotic Rimed Ghost Shell and a new Exotic emblem.
Edition5
Create your Guardian and embark on a cinematic story in an evolving universe filled with a variety of co-op missions and PvP modes. This edition includes Beyond Light, Shadowkeep and the Forsaken Pack, which adds more than 20 Exotic weapons to collect. Unlock three instantly (excluding dungeon and raid weapons) and wield them with new elemental powers as you explore new destinations, dungeons and raids.
Edition8
Dive into the free-to-play world of Destiny 2 to experience responsive first-person shooter combat, explore the mysteries of our solar system, and unleash elemental abilities against powerful enemies. Download today to create your Guardian and collect unique weapons, armour and gear to customise your look and playstyle. Experience Destiny 2's cinematic story alone or with friends, join other Guardians for challenging co-op missions, or compete against them in a variety of PvP modes. You decide your legend.
Xbox Wireless Headset
Save [[PLACEHOLDER1]]
days
hours
Jump to purchase section
minutes
day
hour
minute
[[PLACEHOLDER2]] remaining
[[PLACEHOLDER]] with Xbox Live Gold
[[PLACEHOLDER]] with Xbox Game Pass
[[PLACEHOLDER]] with EA Access
User rating
BUY NOW
PRE-ORDER NOW
DOWNLOAD NOW
box shot
Buy now, [[PLACEHOLDER]] at the Microsoft Store
Pre-order now, [[PLACEHOLDER]] at the Microsoft Store
Download now, [[PLACEHOLDER]] at the Microsoft Store
[[PLACEHOLDER]]
[[PLACEHOLDER]], learn more about ratings
jump to purchase section