Optimized for Xbox Series X|S
Games built using the Xbox Series X|S development kit are designed to take advantage of the unique capabilities of the Xbox Series X|S. They will showcase unparalleled load-times, visuals, responsiveness, and framerates up to 120FPS.
Game features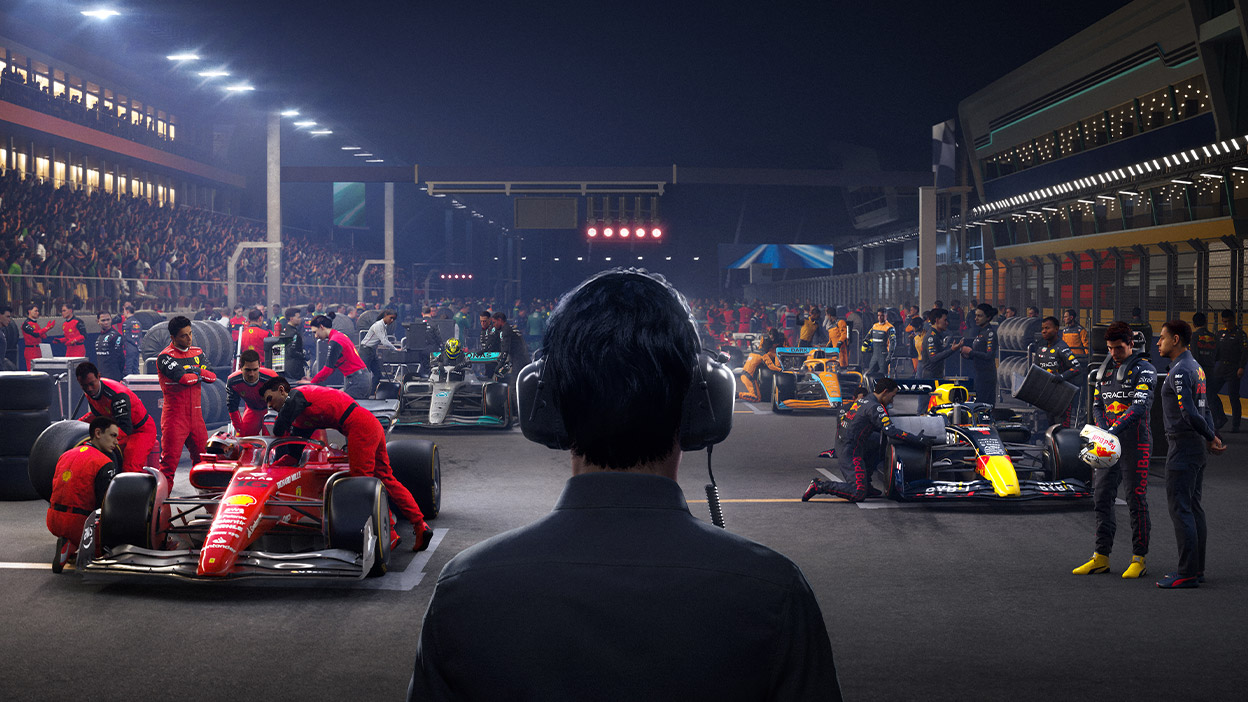 Your career - become the best
Choose your F1® team and guide them to glory throughout the official 2022 races by beginning your journey at the back of the grid or taking your place in pole position – in F1® Manager, the choice is yours.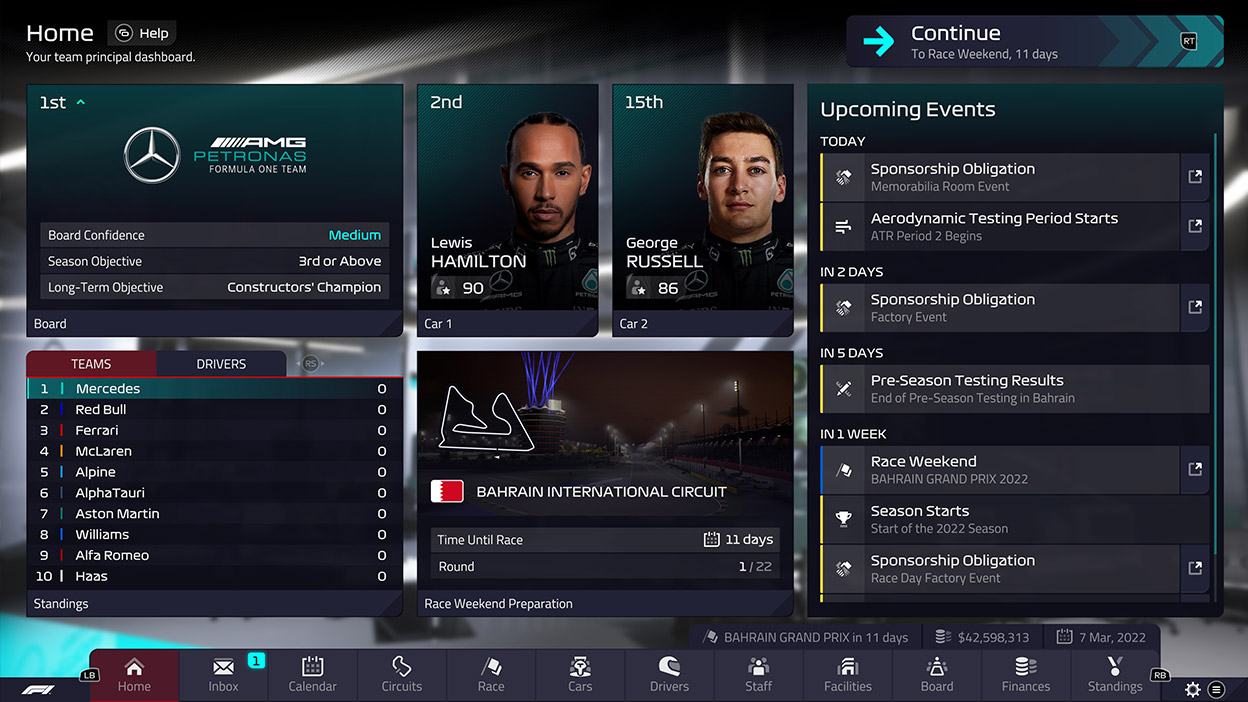 The HQ - build your team
Your constructor team are the beating heart of racing operations. Between races, monitor the performance of your star drivers and staff, keep your finances in the black, and scout best-in-class staff from rival teams to give yourself an extra edge.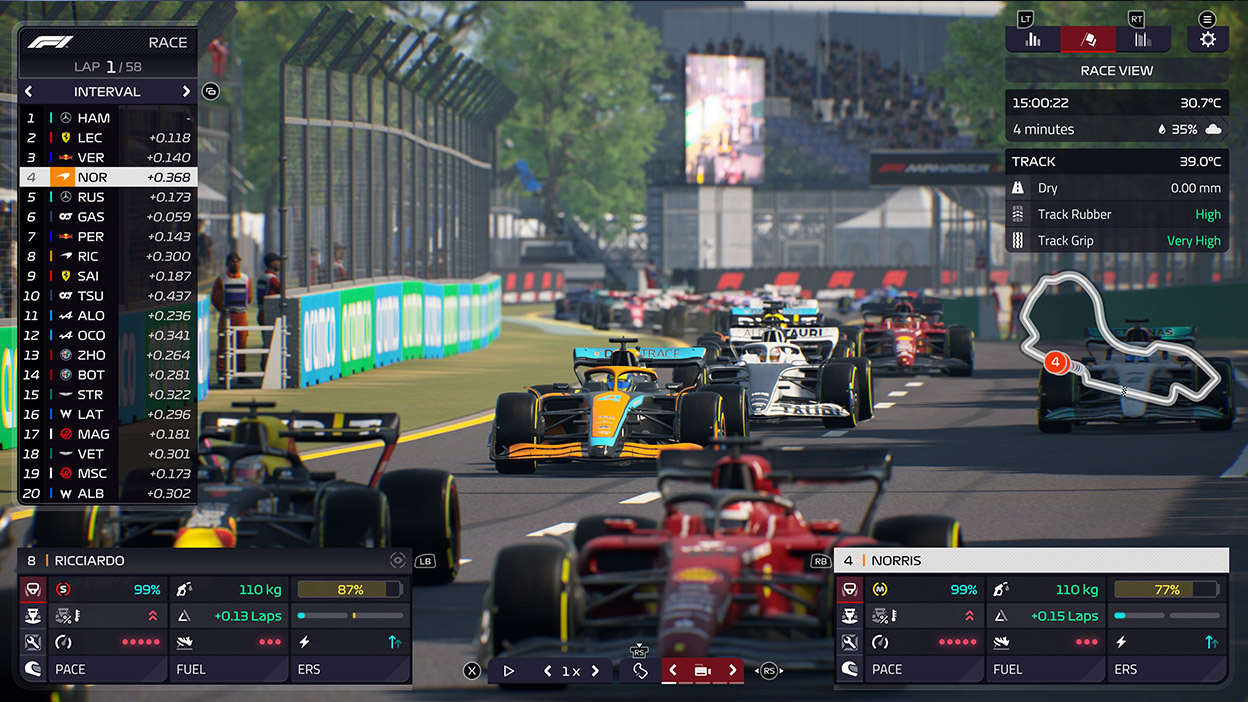 The factory - perfect your car
Choose your engineering approach to gain advantages on upcoming circuits – will you develop a well-balanced system, focus on areas needing improvement, or excel in specific aspects of performance?
Game details
F1® Manager 2022 offers an unrivalled F1® experience, capturing in unprecedented detail the world of F1® and the high-octane excitement of running a team. From the paddock to the podium, you'll need to manage decisions on and off the track to ensure your success, all while balancing the books and satisfying both the board and the all-important team sponsors.
The team headquarters are the beating heart of any constructor. From scouting and investing in best-in-class staff, such as Race Engineers and the Head of Aerodynamics, to developing and assessing new car components, you'll need to keep your finger on the pulse to ensure you stay ahead of the competition, both now, and for future seasons to come.
With a full roster of world-class drivers from across F1®, F2™ and F3™ to choose from, between seasons you'll have the option to enlist new drivers and assemble your dream team from an authentic pool of current and future stars.
Experience impressive broadcast-style visuals in every race, with a variety of on-board and trackside camera angles bringing the action to life across all twenty-two 2022 Grand Prix™ circuits. During the race, you can issue authentic team-radio callouts to your drivers and use real-time data to react to dynamic race events such as changing weather, safety cars and red flags. From lights out to the chequered flag, you choose to control every decision that can make or break your race.
Are you ready to Drive Every Decision?
Additional information
Publisher
Frontier Developments
Developer
Frontier Developments
Genre
Simulation
Platforms
Xbox Series X|S
Xbox One
Release date
Early Access: August 25, 2022
Standard: August 30, 2022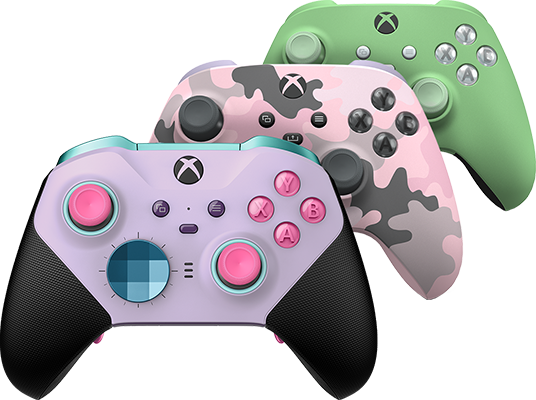 Xbox Design Lab
Save [[PLACEHOLDER1]]
days
hours
Jump to purchase section
minutes
day
hour
minute
[[PLACEHOLDER2]] remaining
[[PLACEHOLDER]] with Xbox Live Gold
[[PLACEHOLDER]] with Xbox Game Pass
[[PLACEHOLDER]] with EA Access
User rating
BUY NOW
PRE-ORDER NOW
DOWNLOAD NOW
box shot
Buy now, [[PLACEHOLDER]] at the Microsoft Store
Pre-order now, [[PLACEHOLDER]] at the Microsoft Store
Download now, [[PLACEHOLDER]] at the Microsoft Store
[[PLACEHOLDER]]
[[PLACEHOLDER]], learn more about ratings
jump to purchase section