Optimized for Xbox Series X|S
Games built using the Xbox Series X|S development kit are designed to take advantage of the unique capabilities of the Xbox Series X|S. They will showcase unparalleled load-times, visuals, responsiveness, and framerates up to 120FPS.

Discover your next favorite game
Play hundreds of high-quality games with friends, plus enjoy online console multiplayer and an EA Play membership, all for one low monthly price.
Game features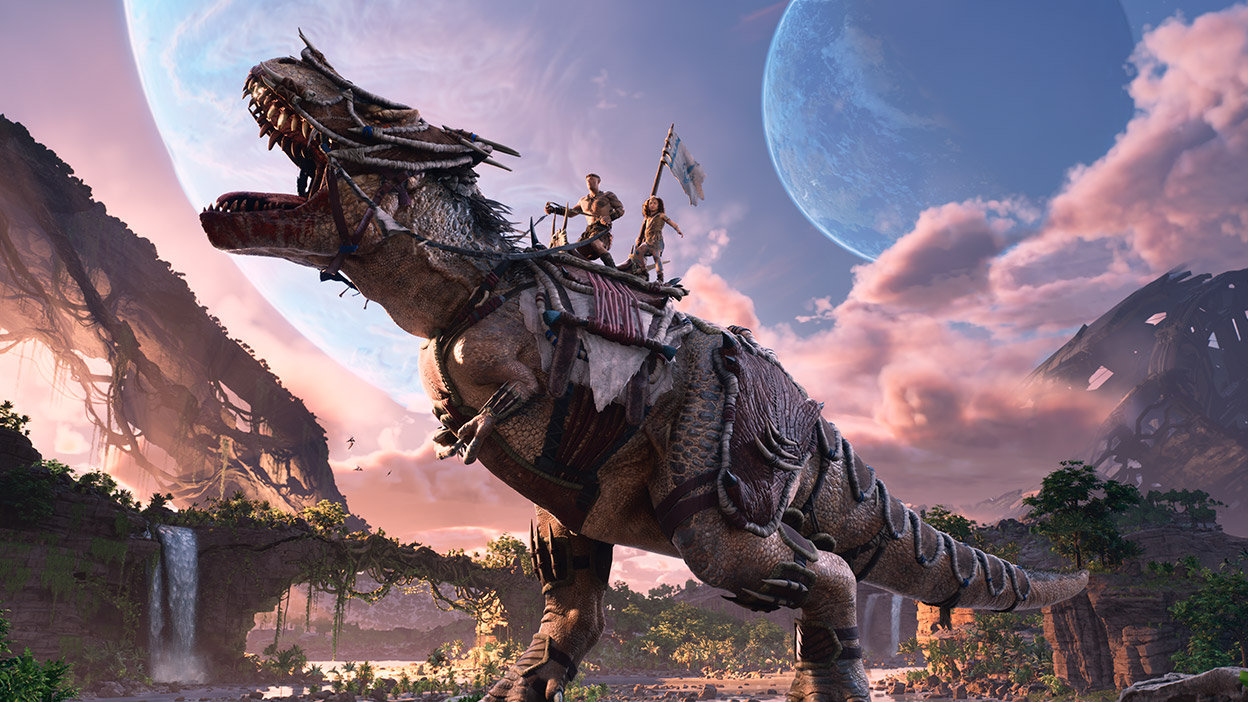 Epic story
Starring Vin Diesel ("Fast Franchise") as legendary ARK hero Santiago, experience an epoch-spanning adventure as he seeks to protect his daughter Meeka - voiced by Auli'i Cravalho ("Moana") - from the ghosts of the ancient past and visions of a new future.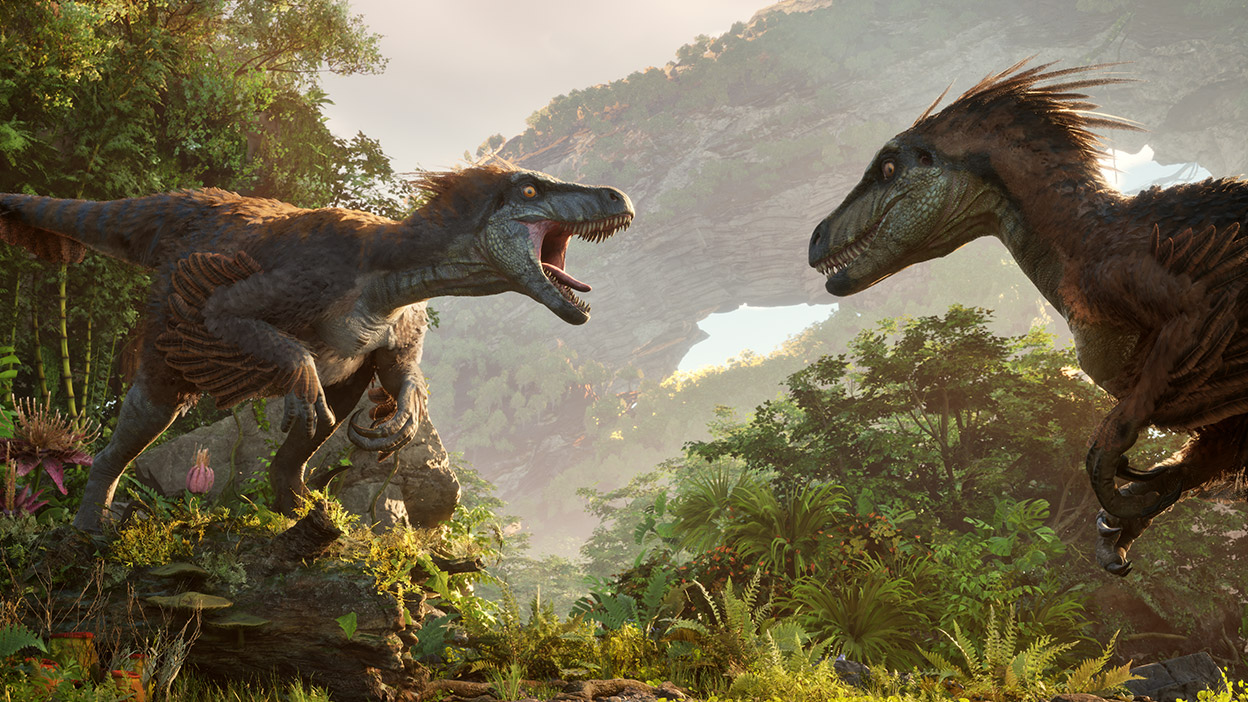 Cross-platform modding and next-gen tech
User-created Mods & Maps are now distributed across all platforms, including modded unofficial servers! Using Unreal Engine 5, new lighting systems enable photorealistic day-night cycle, with real-time generation of ambient lighting & shadows.
Best-in-class, third-person action
Advanced character traversal mechanics like mantling, free-climbing, parkour, sliding, and swinging! An emphasis on 'Souls-like' melee combat driven by player skill, with target-lock, blocks, dodges, combos, staggers, and special attacks.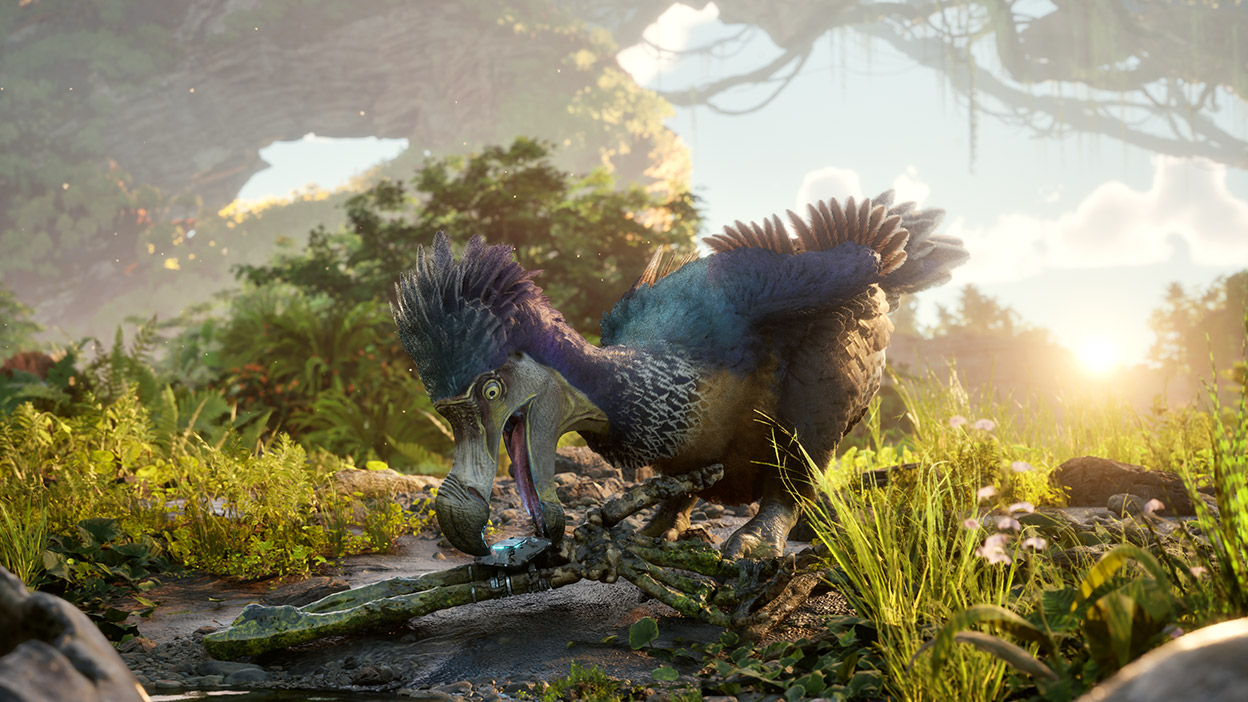 Dynamic alien world
Explore a mysterious world where events happen independent of your presence, and your choices to interact with these occurrences yield rewards or challenges. Hostile 'Aratai' hunt you riding tamed creatures, seeking to drive out human interlopers.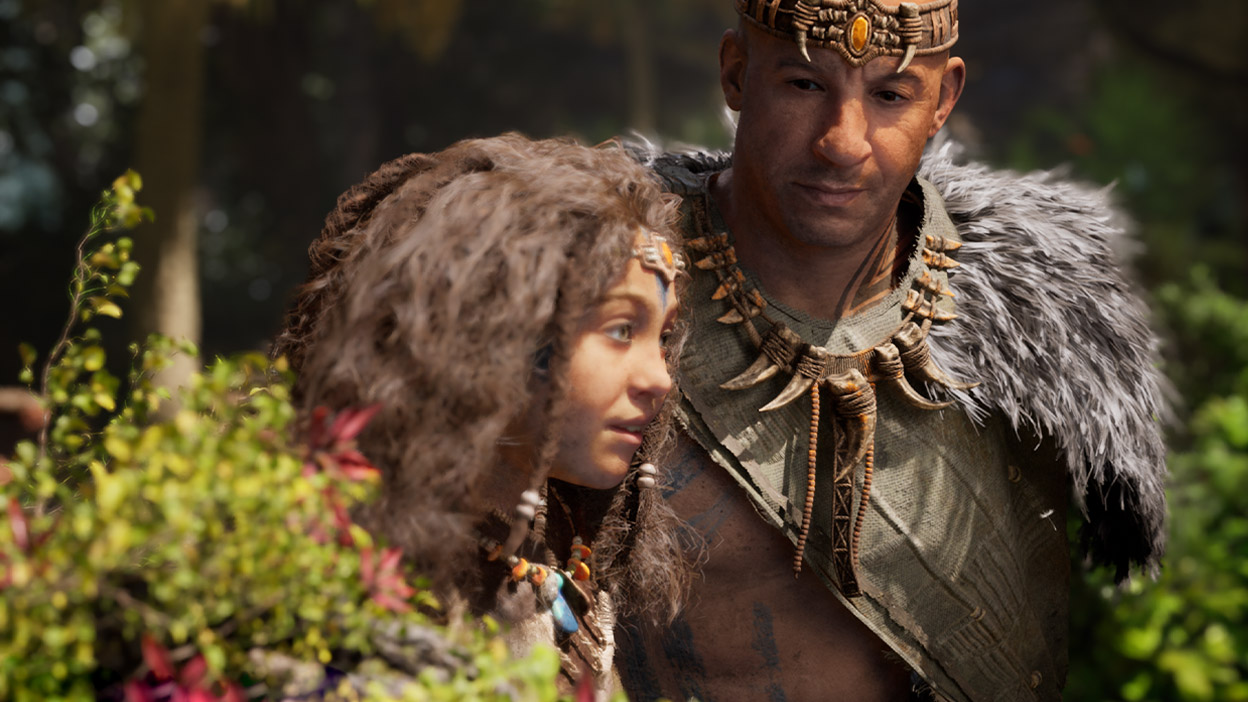 Rearchitected gameplay
Construct unique gear from distinct modules & materials to customize form & function. Progress on a skill tree filled with abilities, perks, & passives. Animals use dynamic pathfinding to maneuver around obstacles, and hunt by sight, sound, & smell.
Game details
ARK 2 thrusts players into a brutal new world of primitive survival against both beast and man, facing down the ever-present threats of hyper-realistic intelligent dinosaurs, aggressive alien fauna, and the exotic environments of an unearthly planet. Survivors will continue ARK's dramatic eons-spanning story of humankind's evolution, in this next-generation sandbox survival experience!
Additional information
Publisher
Studio Wildcard
Developer
Studio Wildcard
Genre
Action/Adventure
Survival
Sandbox
Platforms
Xbox Series X|S
Windows 10/11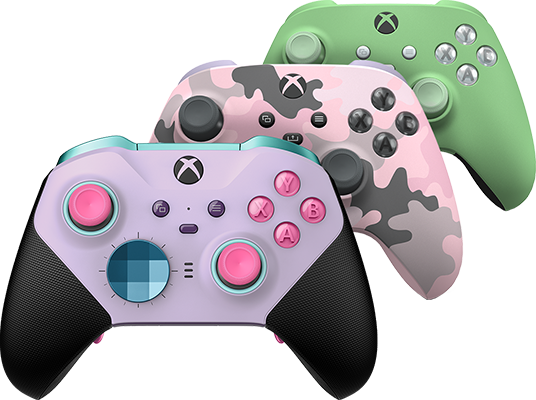 Xbox Design Lab
Save [[PLACEHOLDER1]]
days
hours
Jump to purchase section
minutes
day
hour
minute
[[PLACEHOLDER2]] remaining
[[PLACEHOLDER]] with Xbox Live Gold
[[PLACEHOLDER]] with Xbox Game Pass
[[PLACEHOLDER]] with EA Access
User rating
BUY NOW
PRE-ORDER NOW
DOWNLOAD NOW
box shot
Buy now, [[PLACEHOLDER]] at the Microsoft Store
Pre-order now, [[PLACEHOLDER]] at the Microsoft Store
Download now, [[PLACEHOLDER]] at the Microsoft Store
[[PLACEHOLDER]]
[[PLACEHOLDER]], learn more about ratings
jump to purchase section