Total War Warhammer 3, Animation of an ice wizard faces off against a giant dragon demon above a battlefield.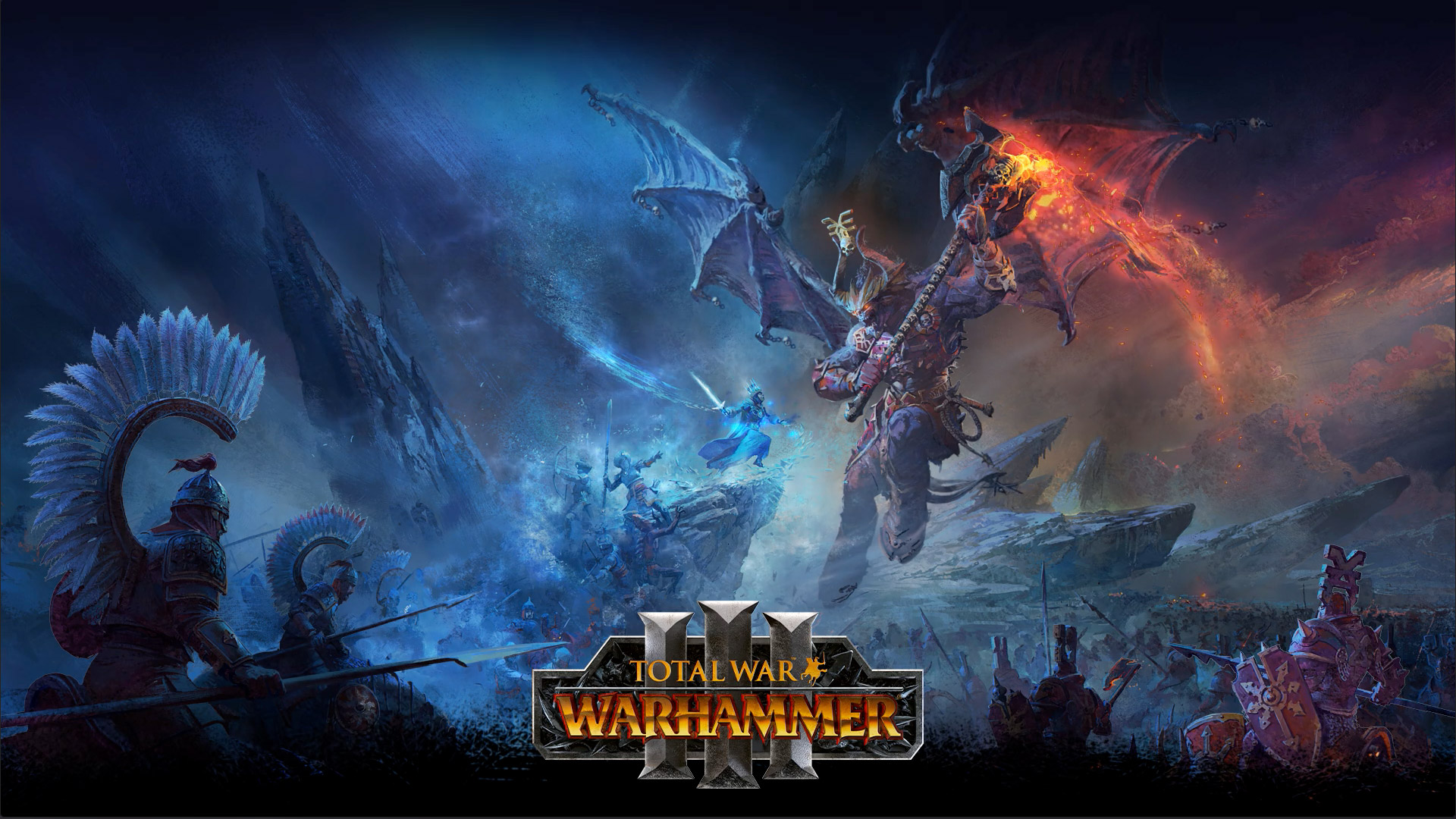 Discover your next favourite game
Play hundreds of high-quality PC games with friends and get an EA Play membership, all for one low monthly price.
Game features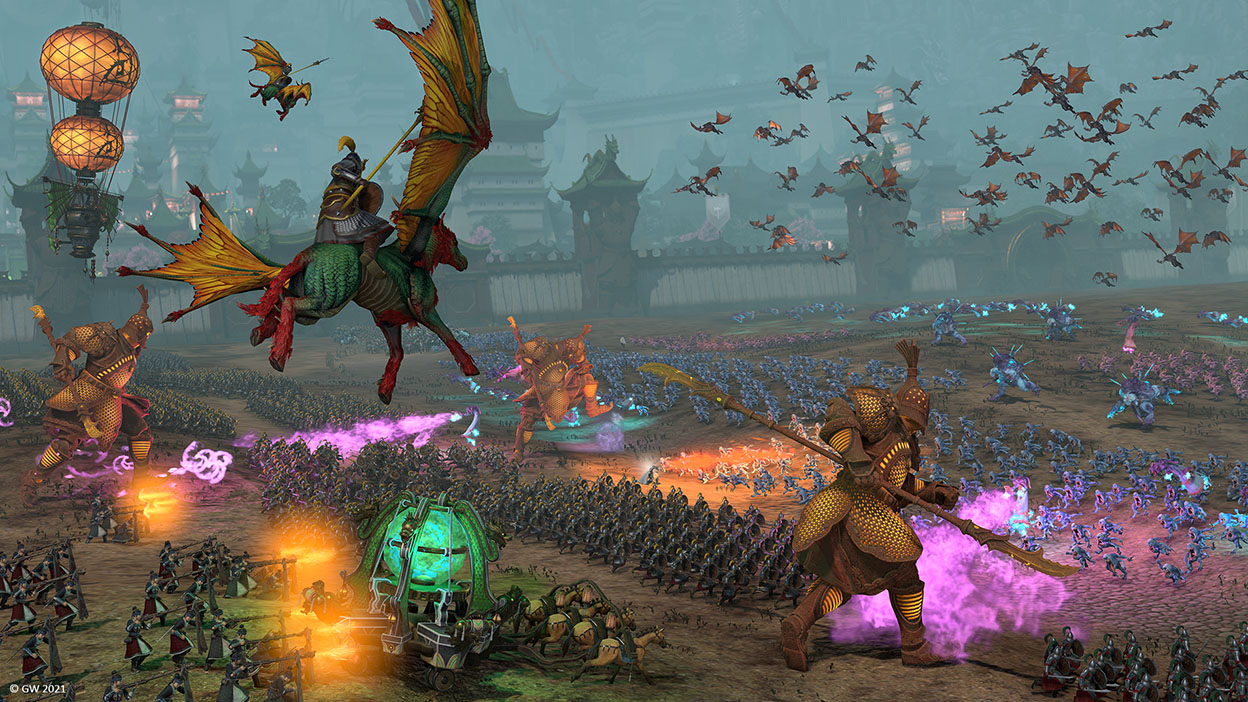 Even more playable factions
With more playable factions than ever before, there's a choice to suit every play style. Turtle up with Grand Cathay, bathe the battlefield in deadly Tzeentchian magic, pile-drive your way to bloody victory with the Daemons of Khorne, and much more!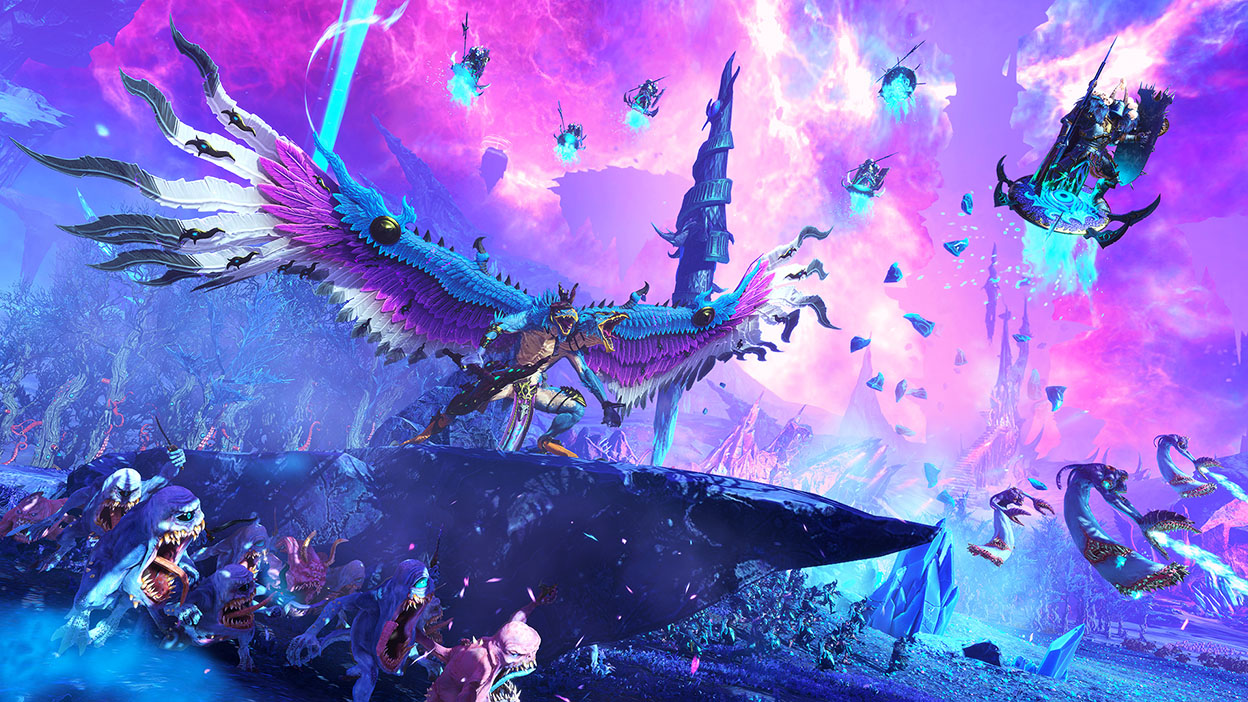 Our most engaging world yet
Total War: WARHAMMER III features a captivating narrative that will take you to the mind-bending Realm of Chaos and back again. Tackle it in different ways with different factions, in a strategy sandbox that ensures no two campaigns are ever the same.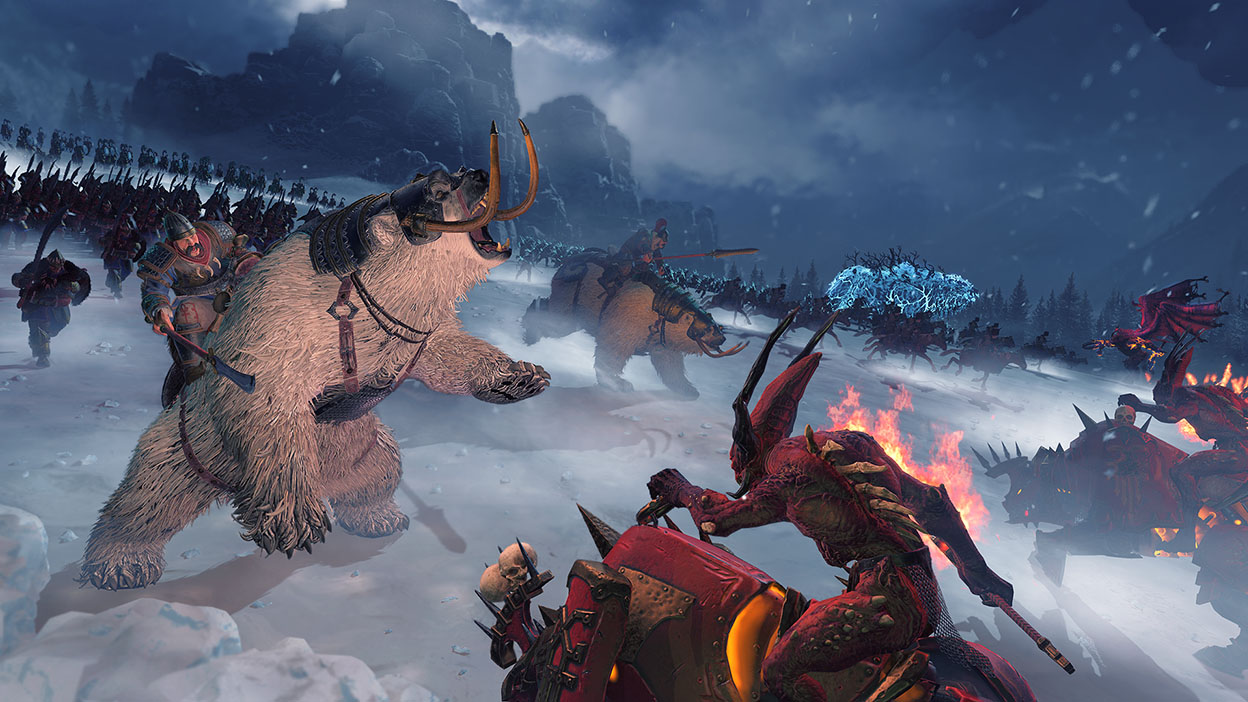 More ways to play
With a host of new game modes, locations and methods of war, a world of variety awaits you. Conquer the world solo or with friends and experience a thrilling new array of battle types.
Game details
Far beyond this world and its petty wars there exists a dimension of pure, malevolent magic: The realm of Chaos. It is a terrible place, incomprehensible to the mortal mind, whispering promises of power. The four Ruinous Powers rule over this place, ever seeking to slip their bonds and engulf the world in a tide of daemonic corruption. Nurgle, the plague god; Slaanesh, the lord of excess; Tzeentch, the changer of ways; and Khorne, the god of blood and slaughter.
On the border between the worlds, two mighty kingdoms stand sentinel: the stern warriors of Kislev and the vast empire of Grand Cathay. But each is beset by its own trials, and now both have cause to cross the threshold and send their armies into the Realm of Chaos.
The world stands on a precipice. A single push will plunge it into cataclysm. And there is one who schemes to achieve just that, an ancient figure who desires nothing less than to wield supreme power. But to succeed, he will need a champion...
The coming conflict will engulf all. Will you conquer your daemons? Or command them?
Additional information
Publisher
Sega
Developer
Creative Assembly
Genre
Strategy
Platforms
PC
Release date
17 February 2022

Standard Edition
Included with PC Game Pass
Play Total War™: WARHAMMER® III and over 100 more high-quality games for one low monthly price with PC Game Pass.
Buy Total War™: WARHAMMER® III
Save [[PLACEHOLDER1]]
days
hours
Jump to purchase section
minutes
day
hour
minute
[[PLACEHOLDER2]] remaining
[[PLACEHOLDER]] with Xbox Live Gold
[[PLACEHOLDER]] with Xbox Game Pass
[[PLACEHOLDER]] with EA Access
User rating
BUY NOW
PRE-ORDER NOW
DOWNLOAD NOW
box shot
Buy now, [[PLACEHOLDER]] at the Microsoft Store
Pre-order now, [[PLACEHOLDER]] at the Microsoft Store
Download now, [[PLACEHOLDER]] at the Microsoft Store
[[PLACEHOLDER]]
[[PLACEHOLDER]], learn more about ratings
jump to purchase section