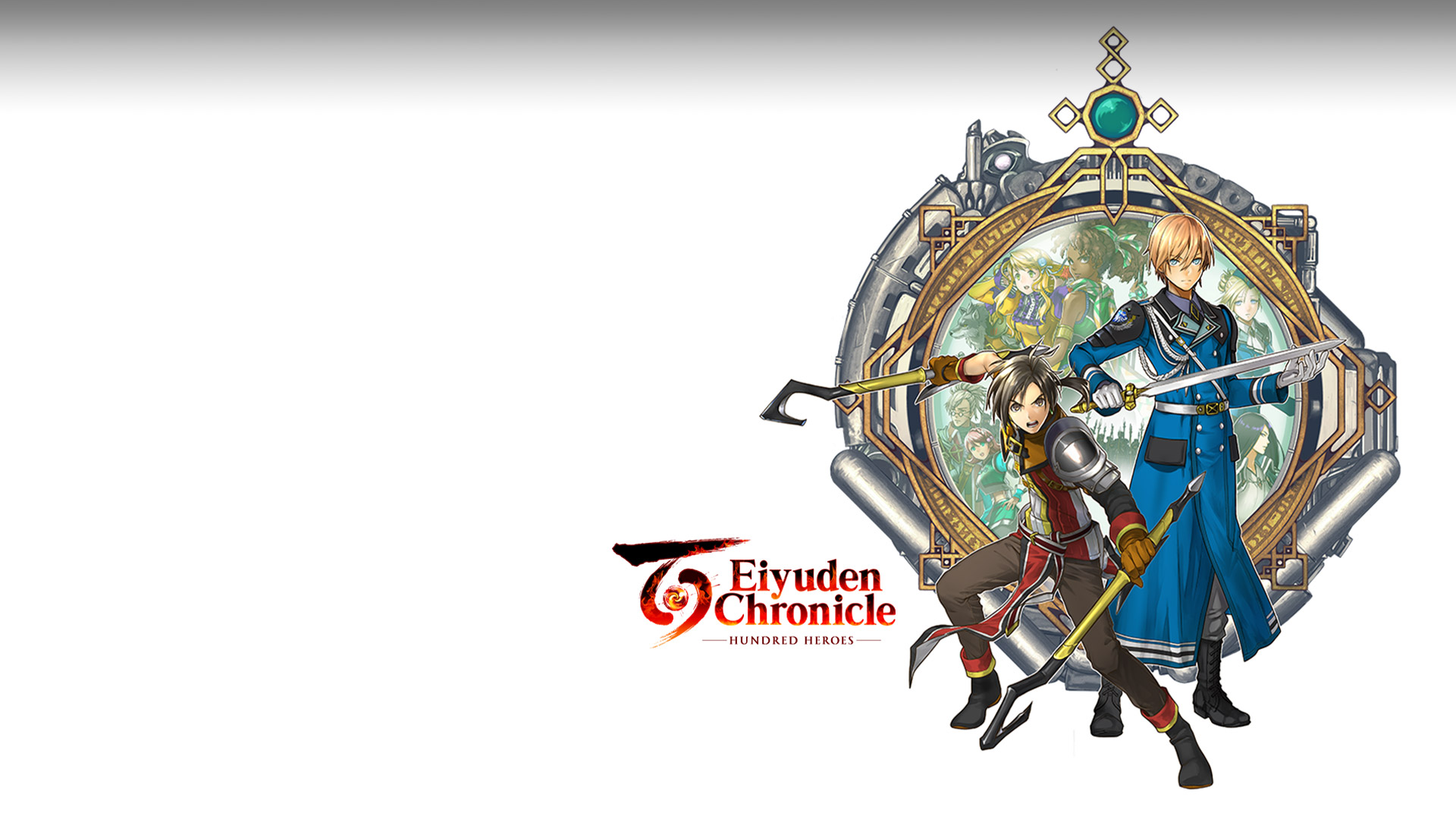 Eiyuden Chronicle: Hundred Heroes
Coming day one to Game Pass
JOIN NOW

Discover your next favourite game
Play hundreds of high-quality games with friends, plus enjoy online console multiplayer and an EA Play membership, all for one low monthly price.
Game details
Our story begins in one corner of Allraan, a tapestry of nations with diverse cultures and values.
By dint of sword, and by way of magical objects known as "rune-lenses," the land's history has been shaped by the alliances and aggressions of the humans, beastmen, elves and desert people who live there.
The Galdean Empire has edged out other nations and discovered a technology that amplifies the rune-lenses' magic. Now, the Empire is scouring the continent for an artefact that will expand their power even further.
It is on one such expedition that Seign Kesling, a young and gifted imperial officer, and Nowa, a boy from a remote village, meet each other and become friends. However, a twist of fate will soon drag them into the fires of war, and force them both to re-examine everything they believe to be right and true. 
Additional information
Publisher
505 Games
Developer
Rabbit & Bear Studios
Genre
JRPG
Platforms
Xbox Series X|S
Xbox One
Windows 10/11
Release date
23 April 2024
Eiyuden Chronicle: Hundred Heroes
(Game Pass)
Included with Game Pass
Pre-install Eiyuden Chronicle: Hundred Heroes and hundreds of high-quality games for one low monthly price with Game Pass.
Save [[PLACEHOLDER1]]
days
hours
Jump to purchase section
minutes
day
hour
minute
[[PLACEHOLDER2]] remaining
[[PLACEHOLDER]] with Xbox Live Gold
[[PLACEHOLDER]] with Xbox Game Pass
[[PLACEHOLDER]] with EA Access
User rating
BUY NOW
PRE-ORDER NOW
DOWNLOAD NOW
box shot
Buy now, [[PLACEHOLDER]] at the Microsoft Store
Pre-order now, [[PLACEHOLDER]] at the Microsoft Store
Download now, [[PLACEHOLDER]] at the Microsoft Store
[[PLACEHOLDER]]
[[PLACEHOLDER]], learn more about ratings
jump to purchase section